The 15 Most Hated Players in the NHL
Hockey may be built on bad blood, but there are certain players that draw more ire than anybody else on the ice. The guys that get under everybody's skin, whether you're a player on the ice or a fan watching at home. Here, in no particular order, are the 15 most hated players in the NHL. (Okay we take that back — player No.15 may be the most disliked out of all of them.)
1. Corey Perry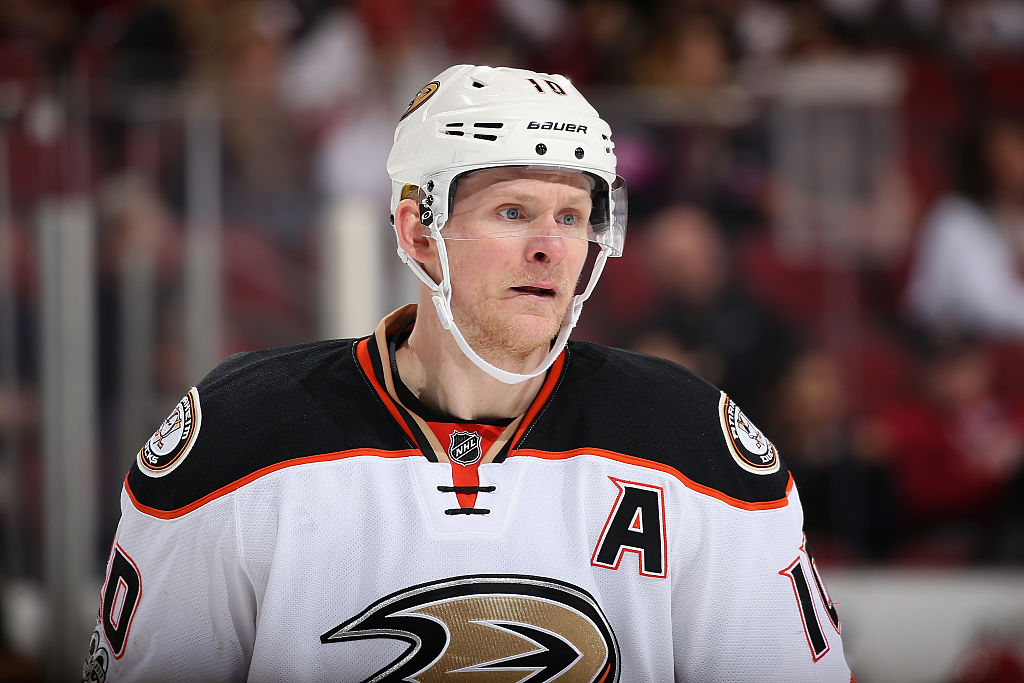 There are some players that are just way too good at getting under the opposition's skin, and Anaheim's Corey Perry is one of those guys. While the Ducks' forward is an Olympic medal-winning player, he's widely known for starting fights and ending up in the penalty box. His aggressive style of play has been called undisciplined at times, especially when he goes around looking for fights with other players.
Next: Perry has even scuffled with the next disliked player on our list…
2. Dion Phaneuf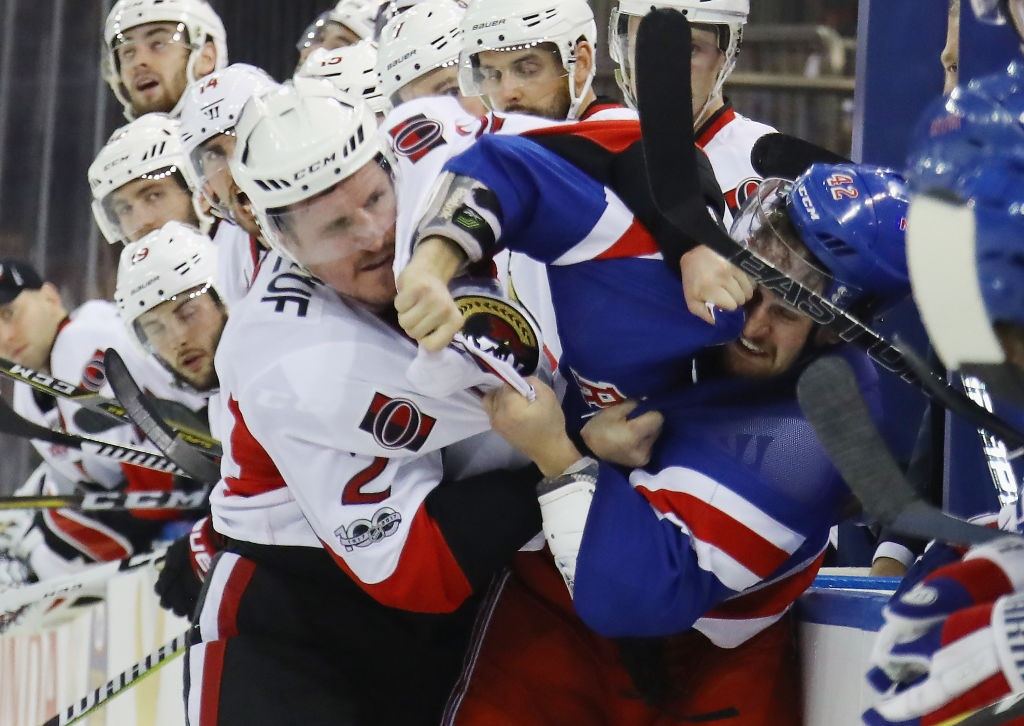 Yes, we know, hockey is a physical sport. And physicality has always been a big part of Dion Phaneuf's game. But the hulking defenseman has also used his size and play to mercilessly crush opposing players into the boards. Some of those hits have also been quite controversial, like the open-ice hit he laid on Penguins' forward Bryan Rust during Game 2 of the 2017 Eastern Conference Final.
Next: This player took his chirps from the ice to social media …
3. Phil Kessell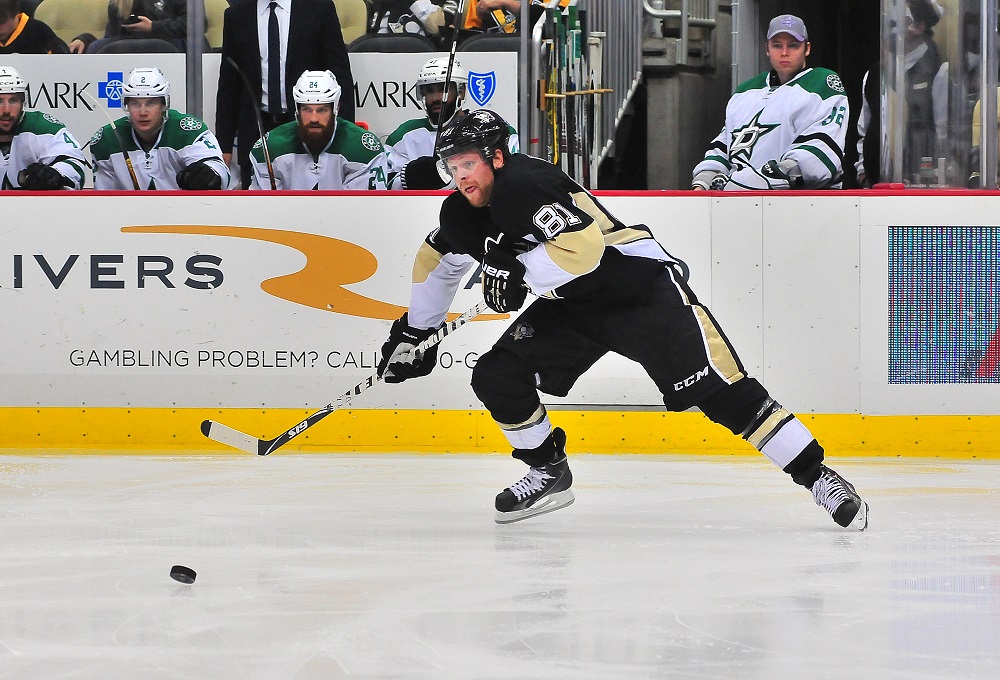 Kessell is a bit of a wildcard because he can go from being incredibly likable to rubbing you the wrong way in a heartbeat. And it's his helter-skelter attitude that gets him into the most trouble. He really let his bad behavior fly when he wasn't selected for the Team USA in the World Cup of Hockey in 2016, and bashed the team on Twitter when they lost. Team USA member David Backes described the tweet as "distasteful and aggravating."
Next: This next disliked player just won a Stanley Cup …
4. Tom Wilson
If you weren't familiar with Tom Wilson before the 2018 Stanley Cup playoffs, you got a pretty good idea of why he's disliked by watching the Washington Capitals championship run. Wilson has a habit of making blindsided hits, and even got himself suspended for three games during the playoffs when a hit broke Zach Aston-Reese's jaw.
Next: There's hair-pulling in hockey? 
5. Antoine Roussell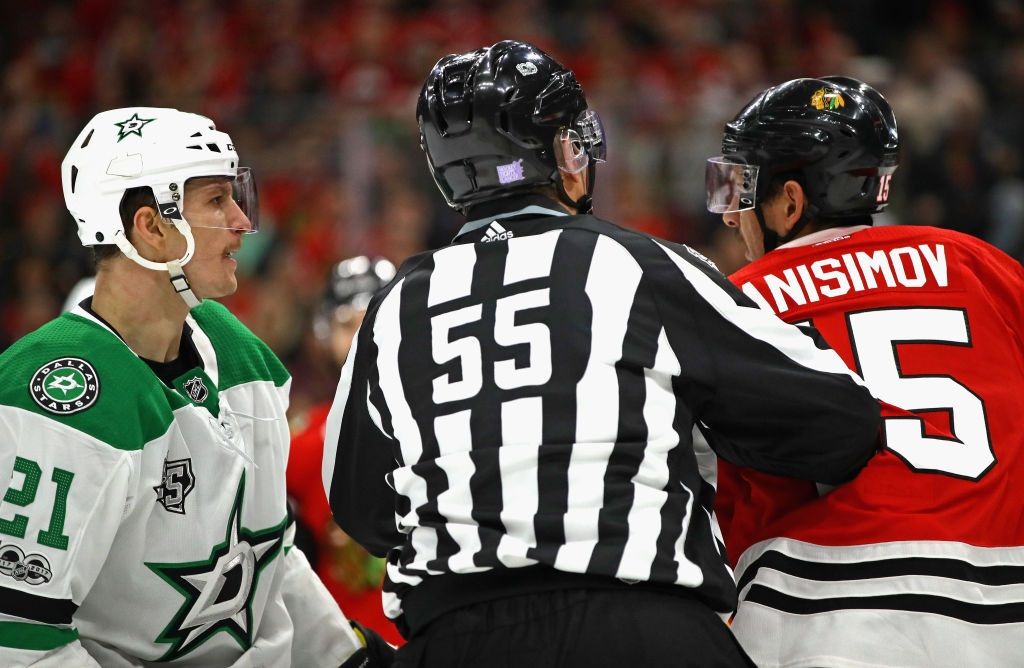 This former Dallas Stars winger gets easily riled up, to the point that he'll do some pretty outlandish things. In one particularly heated exchange with the San Jose Sharks, Roussell tussled with Tommy Wingels until the two fell to the ice — and Roussell began pulling on Wingels' hair. "I was embarrassed to be a part of that on-going fiasco the entire game," Wingels' told the press post-game. Trust us, Tommy — fans were not amused either.
Next: This scrapper makes trash talk on art form …
6. Ryan Kesler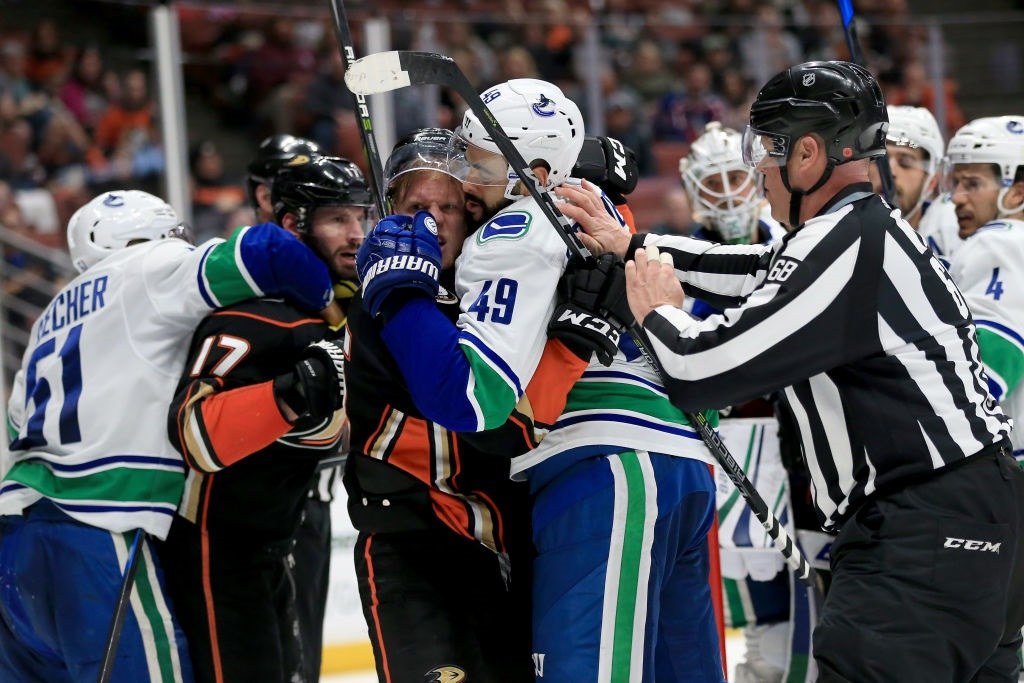 Perhaps just as heavily-disliked as Corey Perry, Kesler has few fans outside of Anaheim. He chirps a ton to back up his oft physical play and has no problem fighting with linesmen over a call. But his pension for fighting can also get down-right catty, like when he beat Predators' forward Ryan Johansen in a quick bout, then mocked Johansen as he skated into the dressing room for repairs.
Next: One of the best players, but not necessarily the nicest guy …
7. Drew Doughty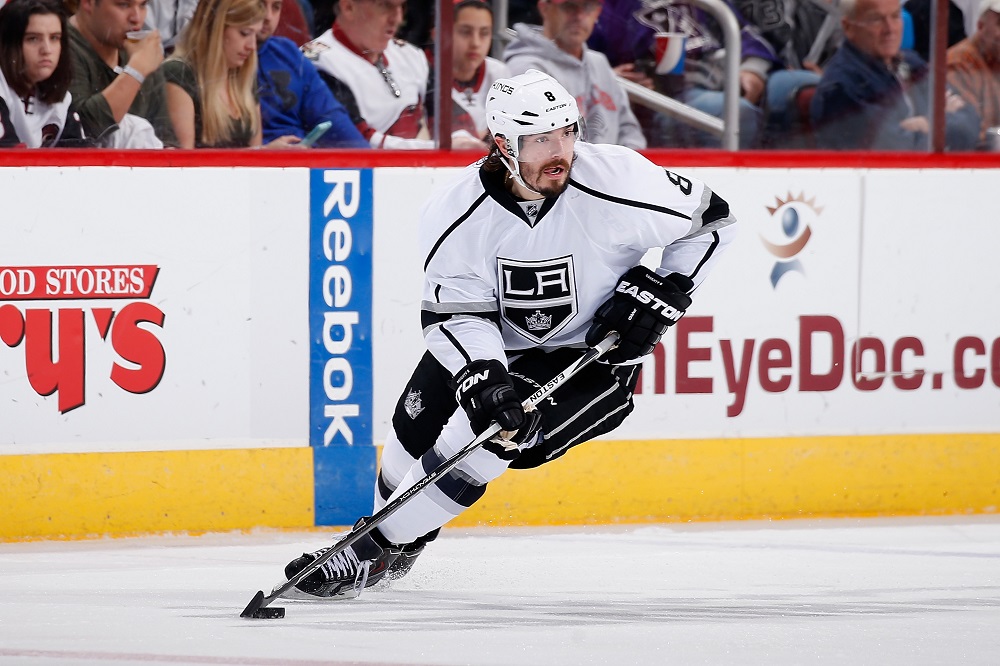 Sure, he's one of the best defensemen currently playing the game. Nevertheless, Doughty's attitude has won him few fans outside of LA. (Especially from the fans and players throughout the rest of the Pacific Division.) His confident play borders on arrogant, especially when he trash talks other players in interviews. Doughty's competitive nature fueled a venom-spewing match with San Jose Sharks' forward Logan Couture during Round 1 of the 2016 Stanley Cup playoffs — and the two were reportedly friends.
Next: Speaking of the defenseman's 'friends' …
8. Matthew Tkachuk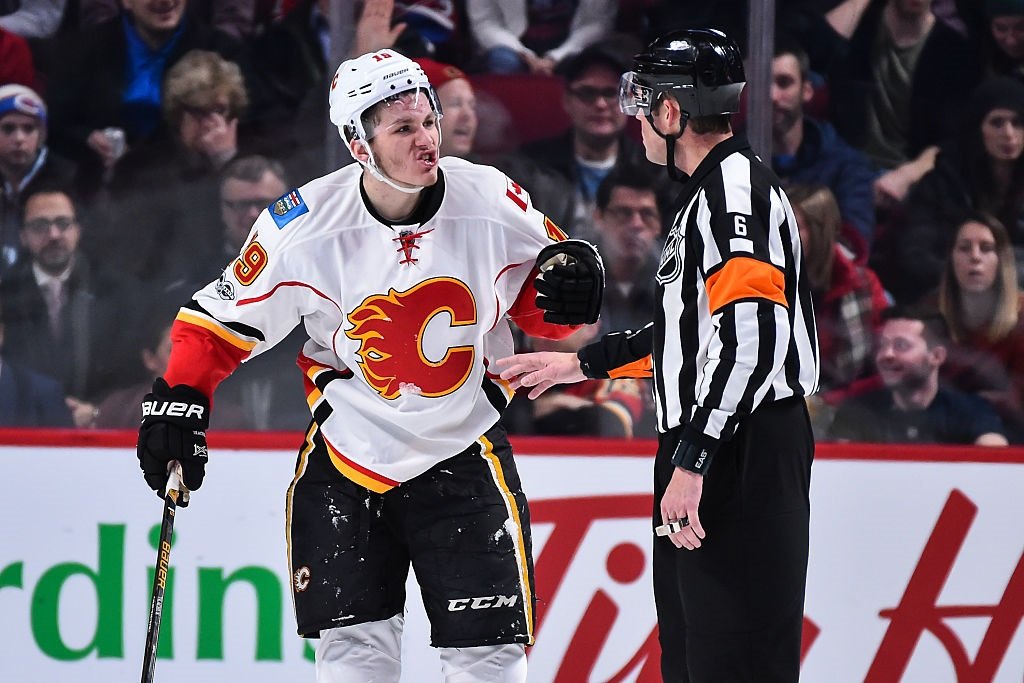 If Drew Doughty was making this list, Tkachuk would possibly be at the top of it. The Flames' forward has a knack for getting under Doughty's skin, although the Kings' defenseman claims it isn't just him. "I have lots of friends on other teams and they don't love him either," he told SportsNet after a particularly heated game between Calgary and LA in January 2018.
Next: Mike Tyson isn't the only athlete to bite an opponent …
9. Alex Burrows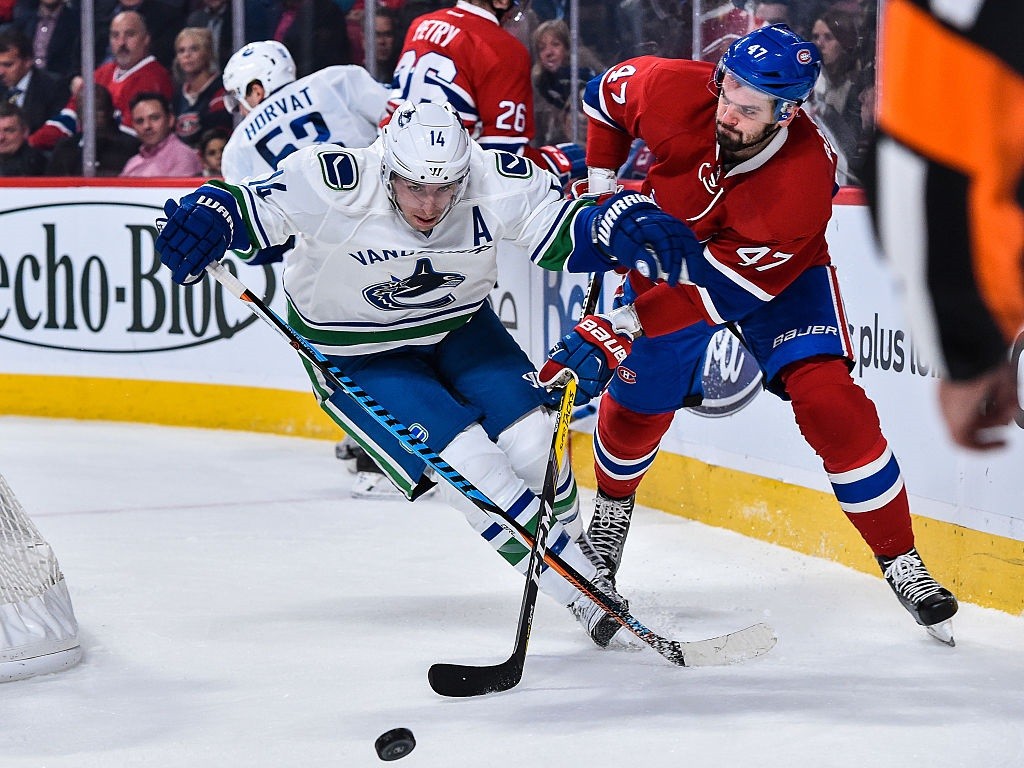 Burrows' skill was well showcased when he played on a line with the Sedin twins during his tenure with the Vancouver Canucks. But the forward is known more for his ability to agitate than his ability to tap in a goal. He really got under the skin of both fans and players after he bit Patrice Bergeron's finger in Game 1 of the 2011 Stanley Cup Final — and then wasn't suspended for it.
Next: And next up we have …
10. Patrick Kane
The speedy forward has his fair share of haters both on and off the ice. Opposing players are agitated by his confidence and swagger, and the way he smirks when he gets his way. Even before hockey fans outside of Chicago loathed him after he was accused of sexual assault in 2015 — the allegations were inconclusive and the case was dropped — they couldn't stand the way he would split defenses and score on their teams. Through it all, Kane is one of the league's top scorers year in and year out, which will draw hatred out of pretty much anyone who isn't a Blackhawks fan.
Next: It's never good when one guy starts a whole string of fights …
11. Nazim Kadri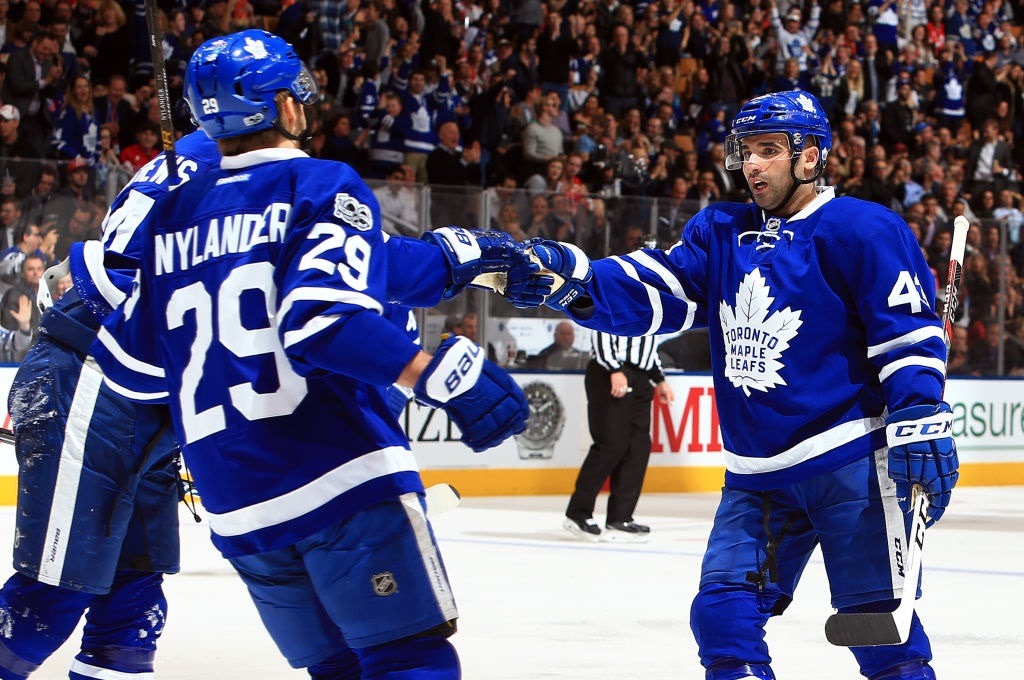 Some players on this list aren't necessarily considered "dirty" players. That's debatable, however, when it comes to Nazim Kadri. The Maple Leafs' center has a penchant for making open ice hits and instigating major retaliation. This was painfully evident when Kadri leveled Daniel Sedin during a Toronto-Vancouver tilt in November 2016. The hit set the stage for several fights throughout the game, including a full line brawl that the goalies even got into.
Next: Other players like this guy — as long as he's on their team …
12. Milan Lucic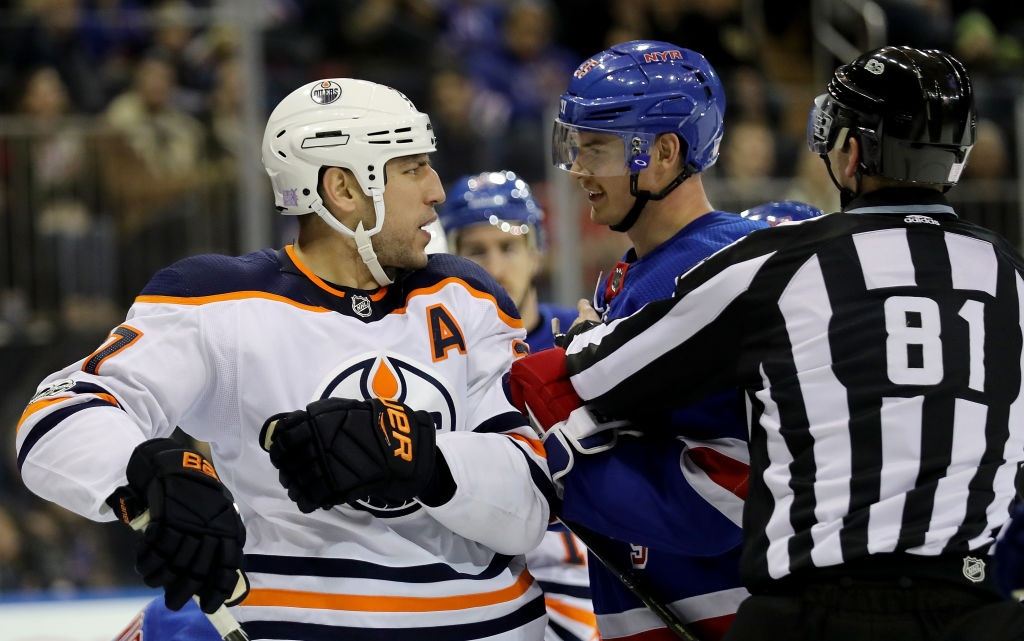 He's one of those guys you want on your team and can't stand when you have to play against him. The powerful forward is always down to stand up for his teammates, to the point that he'll take the penalty minutes — and sometimes suspensions — for his actions. He gained this reputation while part of the Boston Bruins' Stanley Cup-winning team, and now plays the "tough big brother" role on a young Edmonton Oilers squad.
Next: Injuring other players is one way to draw ire …
13. Dustin Brown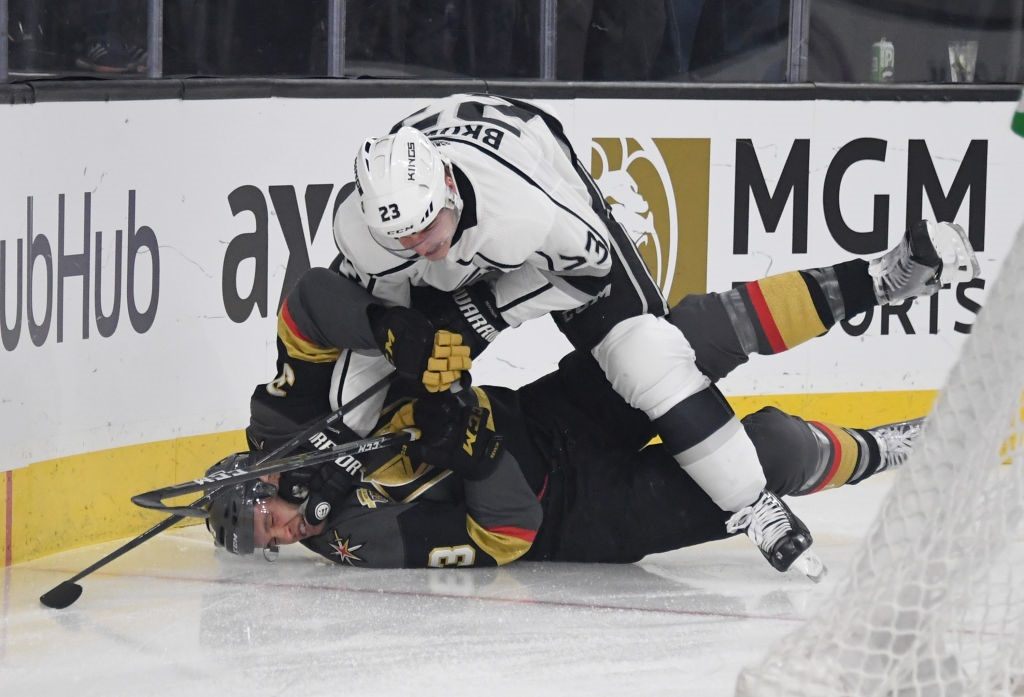 Like Doughty, Dustin Brown is heavily disliked throughout the Pacific Division once you get out of Kings territory. This is largely because Brown appears to have a thing for taking out opposing players' knees. Sharks' fans know this all too well from when Brown kneed Tomas Hertl in 2013 and badly injured him. Brown received a major penalty and a game misconduct for the hit. Many viewers believed he got off easy and deserved a suspension.
Next: Speaking of players who appear to get away with things …
14. Sidney Crosby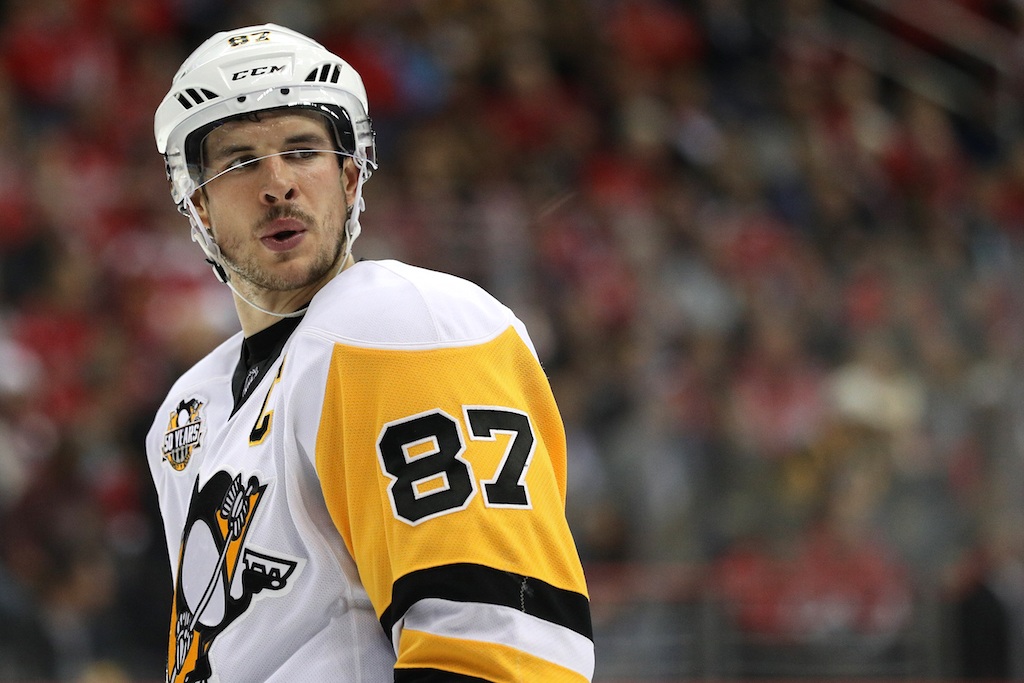 Every professional sport has that one polarizing player who is among the most elite at the game but also draws a ton of heat. And in the NHL, Sidney Crosby is that player. To Penguins' fans, he is the Stanley Cup-winning captain that deserves all the praise and accolades he gets. To others, he's recognized for whining to linesmen when calls don't go his way and getting away with things other players wouldn't. (Like in the 2017 Stanley Cup Final when he repeatedly smacked P.K. Subban's head into the ice and didn't get into trouble.)
Next: Last, but most certainly not least …
15. Brad Marchand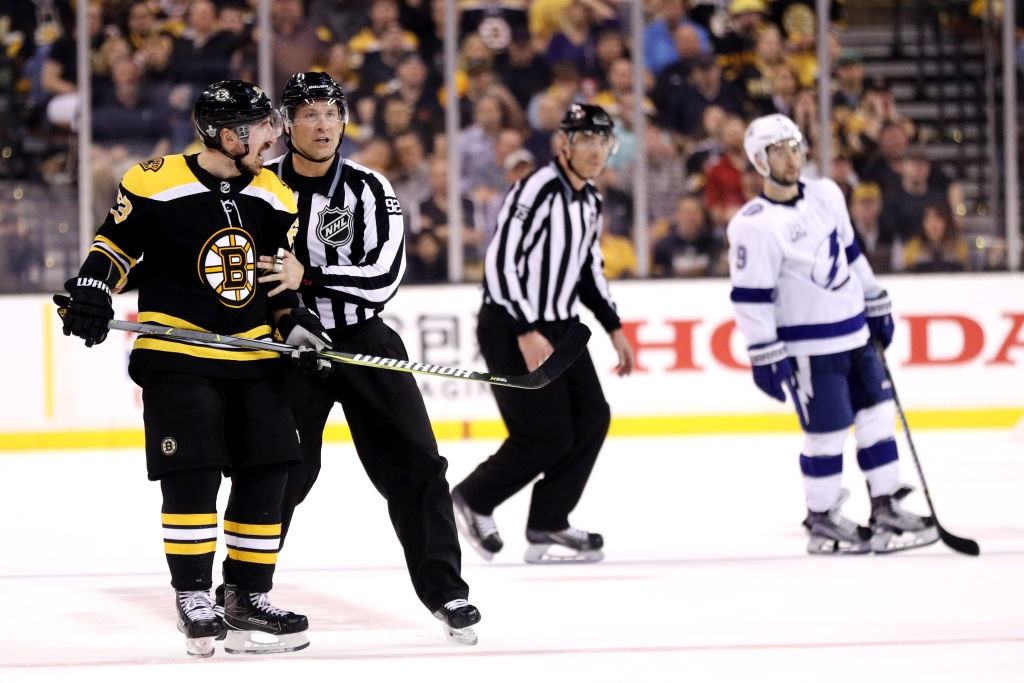 There is no list of most hated NHL players that doesn't include Brad Marchand. There just isn't. Because there is nobody in the game that plays the pest like he does. Truth be told, Marchand has grown as a player over the last few seasons and has morphed into a true leader on the Boston Bruins. Yet, he continues to push other players' buttons and rack up suspensions. It's clear most of the league still doesn't respect him — no matter how good he is, he still gets himself into trouble. Will he grow out of this pest phase? That still remains to be seen.