The 15 Worst Free Agency Signings in NBA History
With NBA free agency well underway, it's always nice to go back and look at the great signings over the years that turned out great. But don't be fooled — there have been plenty of free agent busts over the league's history. Some bad signings have to do with players not showing up after collecting their money. And others, well, have to do with a team's poor decision-making when  comes to forming their roster. Here, we countdown the 15 worst free agent signings in NBA history. (You'll be hard-pressed to find any list of FA blunders without the players slotted at No.1-3 on it.)
15. Emeka Okafor to the Charlotte Bobcats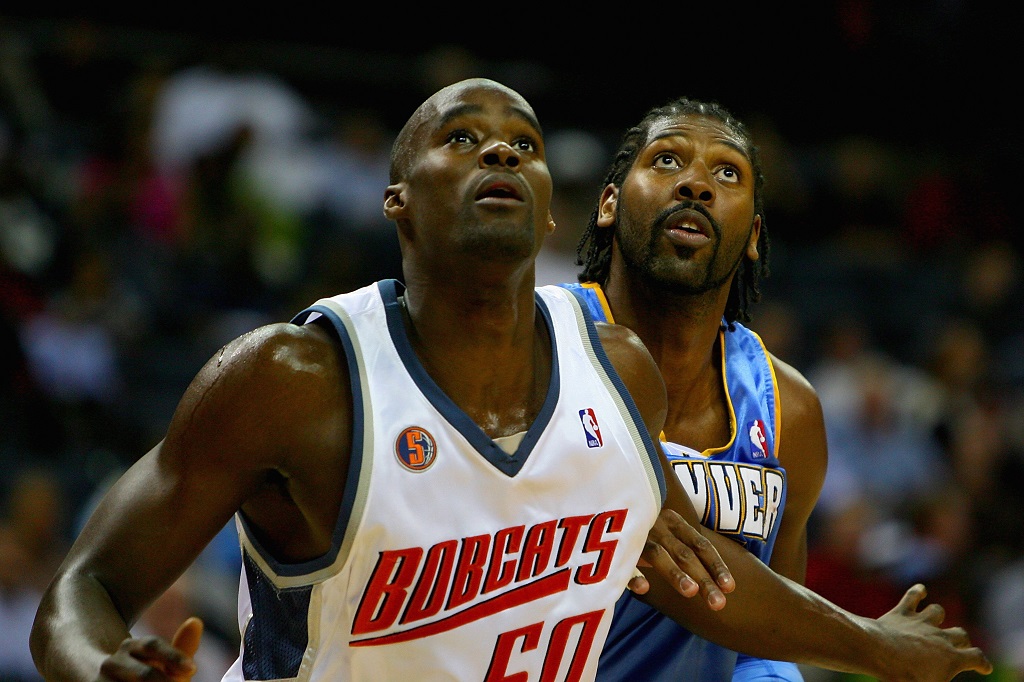 Four years after selecting Okafor second overall in the 2004 NBA Draft, the Bobcats inked the 26-year-old forward to a six-year deal worth $72 million. His play was solid, but he never meshed well with new Bobcats coach Larry Brown. Okafor was traded to the New Orleans Hornets for Tyson Chandler the following season, and his numbers steadily declined as the seasons went on.
Next: Not everything Mark Cuban touched turned to gold.
14. Erick Dampier to the Dallas Mavericks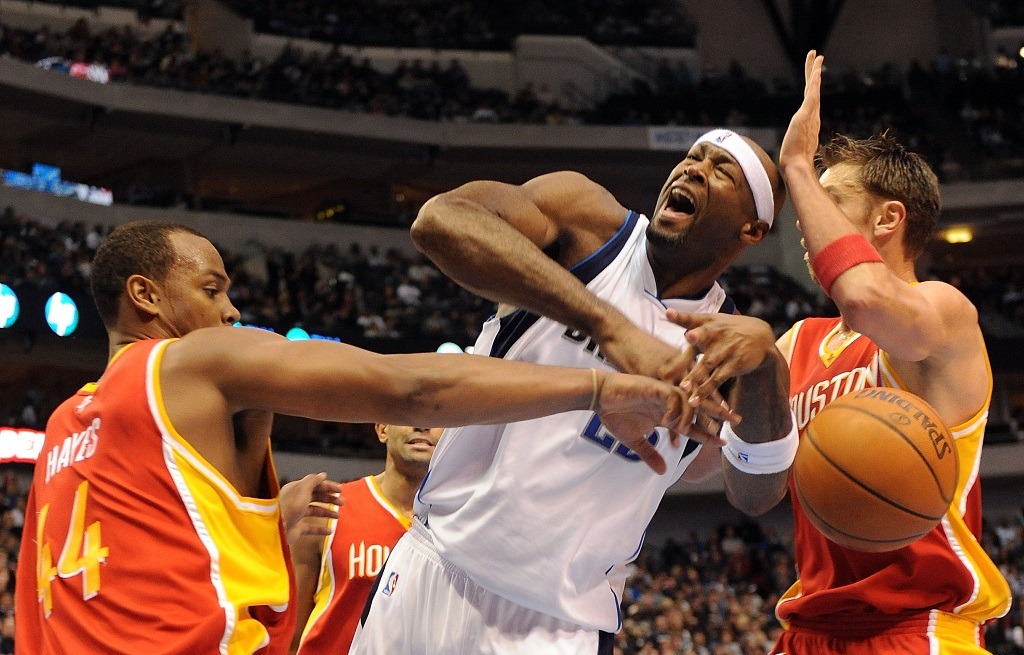 After being signed to the Mavericks on a seven-year worth $70 million, center Dampier put up a mediocre effort and couldn't average more than 9.2 points — and that was in the first season of his contract. After six seasons, Dampier was off to the Miami Heat looking to win a championship. Spoiler alert: That very next season the Heat lost in the Finals to — drumroll, please — the Mavericks.
Next: Speaking of the Heat …
13. Brian Grant to the Miami Heat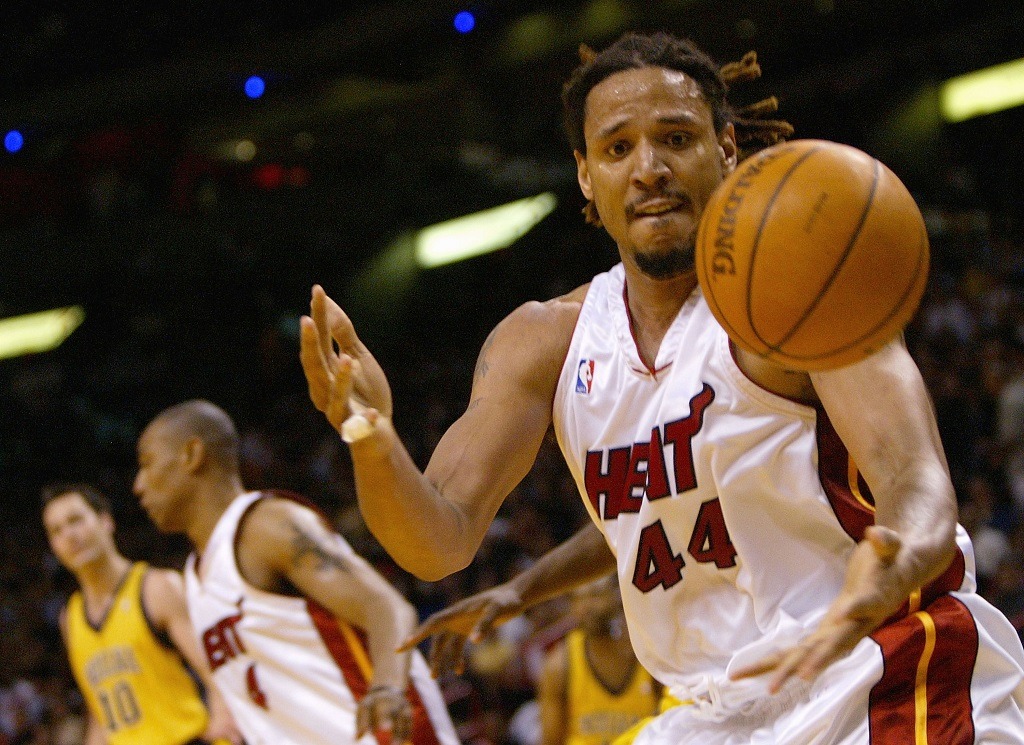 To Grant's credit, he did post his best numbers the season after Miami signed him to a seven-year deal worth a cool $86 million. That may have made the signing — which seemed gargantuan for a player who was of strong sixth man caliber on the Portland Trail Blazers — appear to be more worth it. Unfortunately, Grant couldn't put up an equally good performance after that. He was traded after four seasons to the Lakers.
Next: Back when Washington state had a hoops team …
12. Jim McIlvaine to the Seattle Supersonics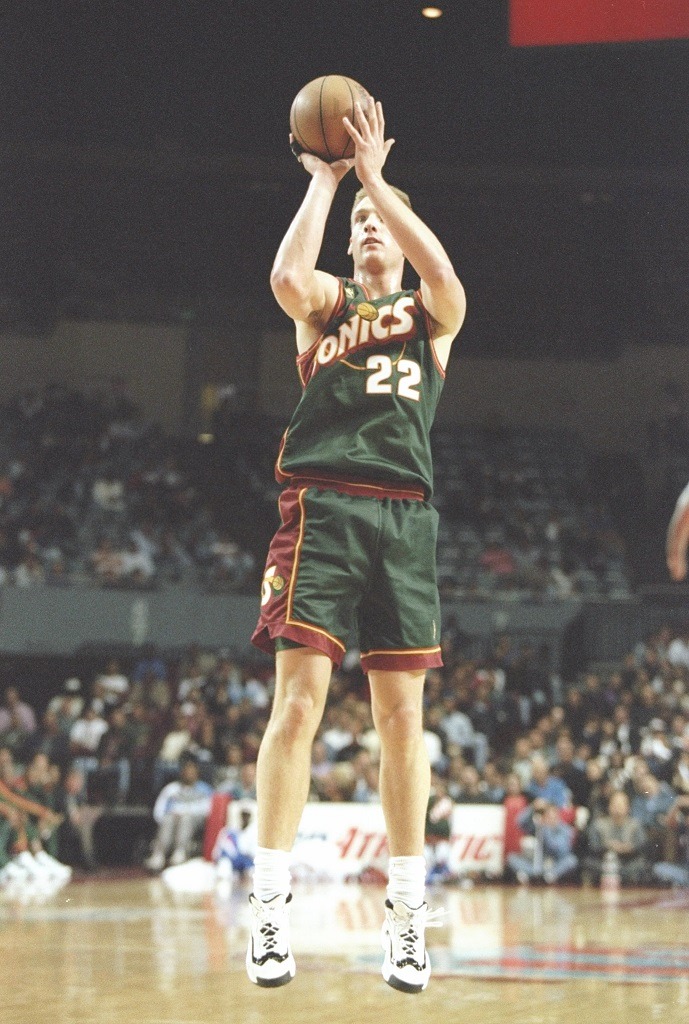 Seattle took a chance on the seven-foot-one center, signing him to a seven-year, $33.6 million deal after he averaged 2.1 points a game in two seasons with the Washington Bullets. He only lasted two seasons in Seattle, averaging 3.5 points in two seasons — in part because he spent his fair share of time on the bench.
Next: And back to the Lonestar State we go …
11. Raef LaFrentz to the Dallas Mavericks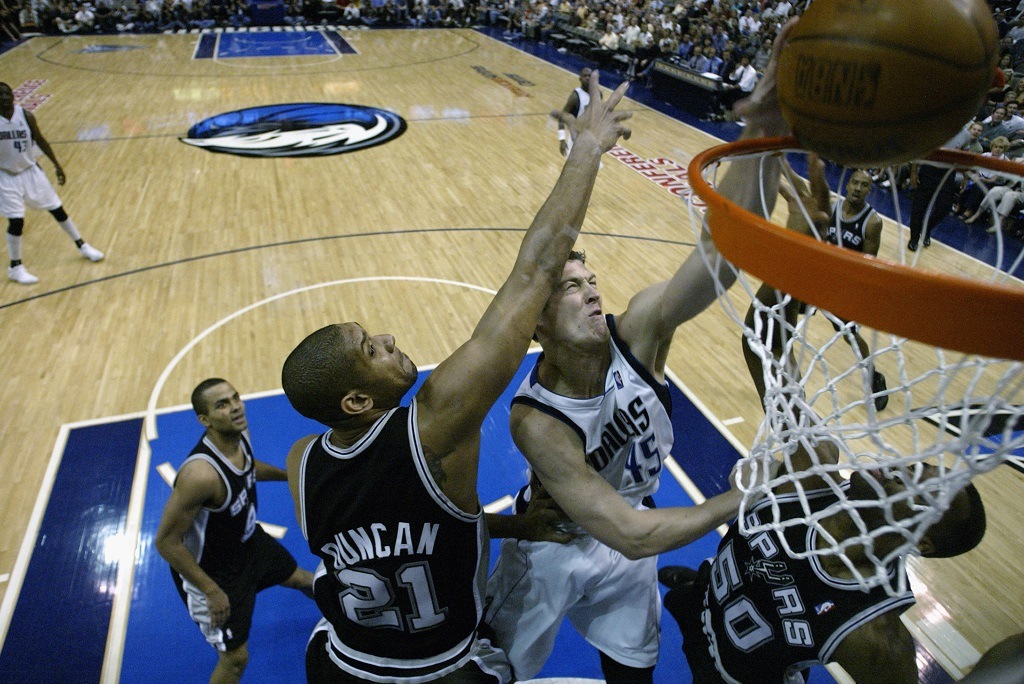 If there's one thing that can be said about LaFrentz, it's that multiple NBA teams really held out hope that he would do better. (He was a third overall draft pick, after all.) This can definitely be said about the Mavs, who signed him to a seven-year, $70 million dollar contract when he was a free agent in 2002, after he'd been with the club for part of the previous season. After a disappointing showing in his 02-03 campaign, Dallas shipped LaFrentz to Boston — along with the $69 million left on his contract.
Next: Talking about 'going into cruise control' …
10. Ben Wallace to the Chicago Bulls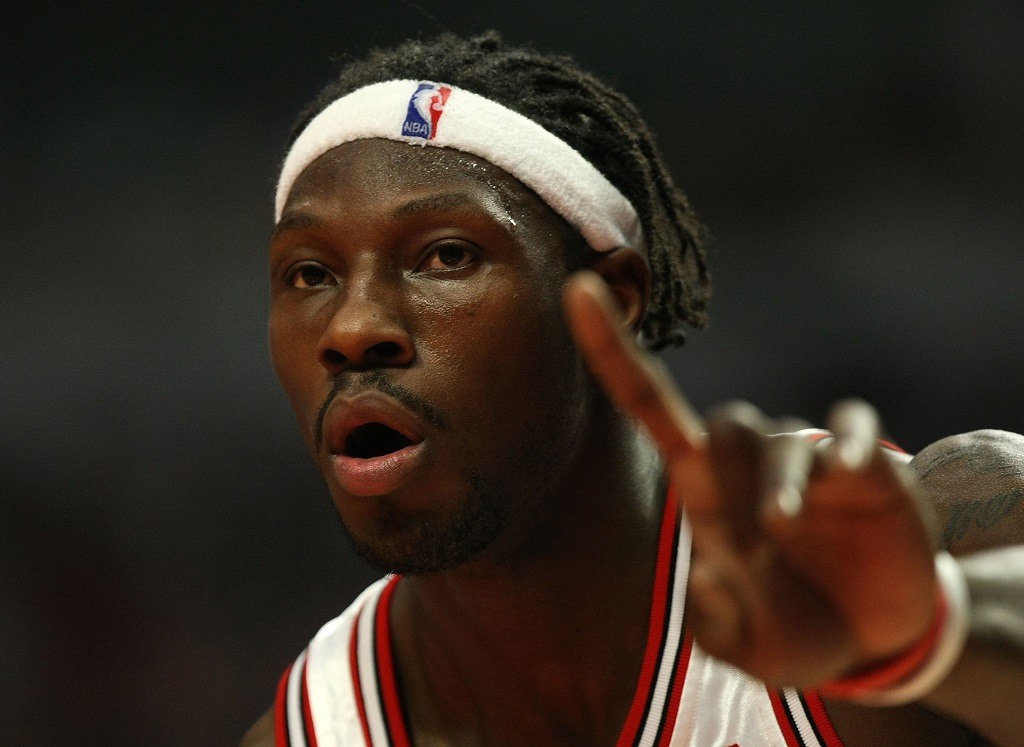 You'll find plenty of players on our list who eeked out at least one good year on their overblown free agent contract. Wallace, on the other hand, appeared to coast after signing a four-year deal worth $40 million. The defense-savvy center never put up the same numbers for the Chicago Bulls as he had previously for the Detroit Pistons. He was gone the next season.
Next: During LeBron's first run in Cleveland …
9. Larry Hughes to the Cleveland Cavaliers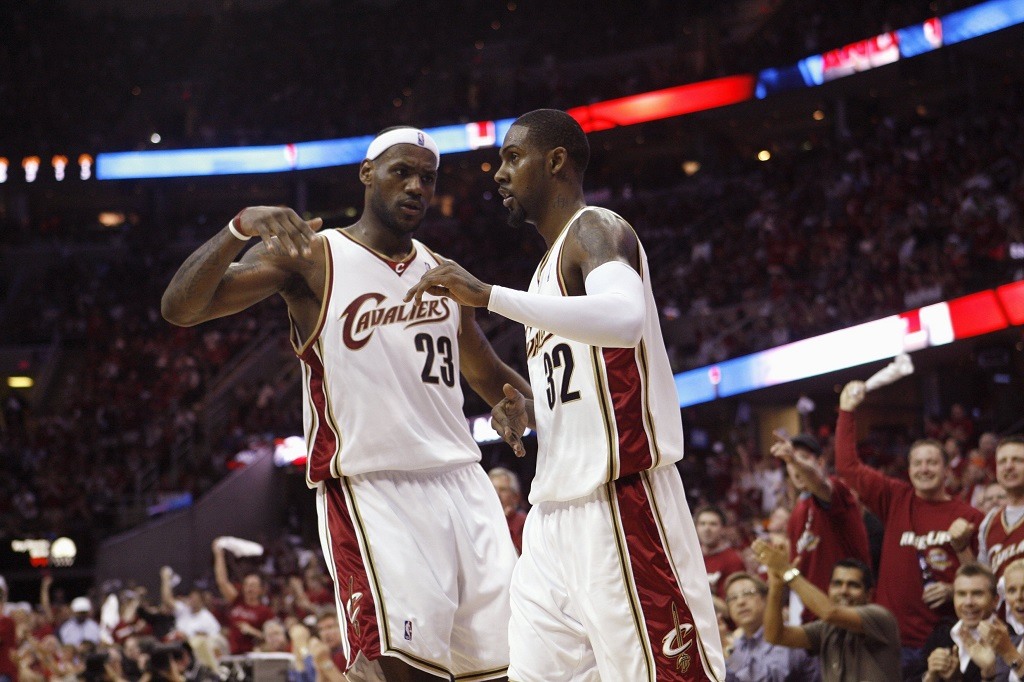 Back before everyone expected LeBron James to run away with games all by himself, the Cavs inked shooting guard Larry Hughes to a deal expecting him to be a budding star. Hughes not only couldn't shoot more than 42% from the field but he also never really gelled with the team. He left after two seasons then made a return after one season in Toronto. (The comeback tour didn't go well either.)
Next: The OG of bad free agent signings …
8. Jon Koncak to the Atlanta Hawks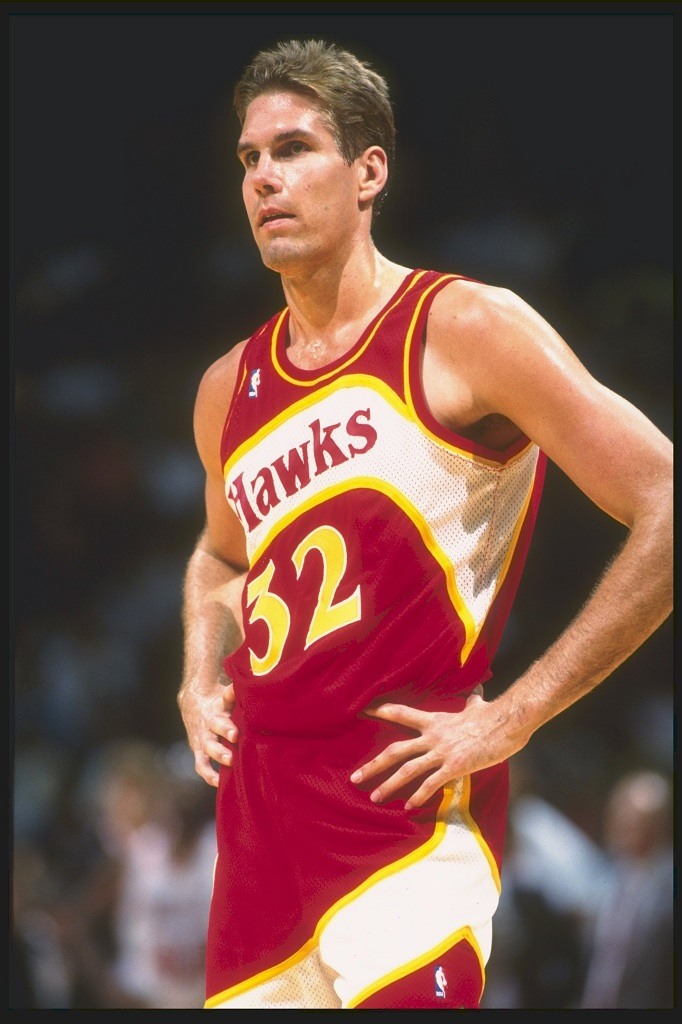 When the Hawks re-signed free agent Jon Koncak to a six-year contract worth $13 million, it put the center in a higher pay bracket than Magic Johnson, Larry Bird, and yes, even Michael Jordan. He never scored more than an average 4.2 points per game in any season, and only played a full 82 games during his 1993-94 campaign. However, his free agent signing has a lasting legacy, with some circles remembering him as "Jon Contract".
Next: Speaking of lasting nicknames you don't want …
7. Allan Houston to the New York Knicks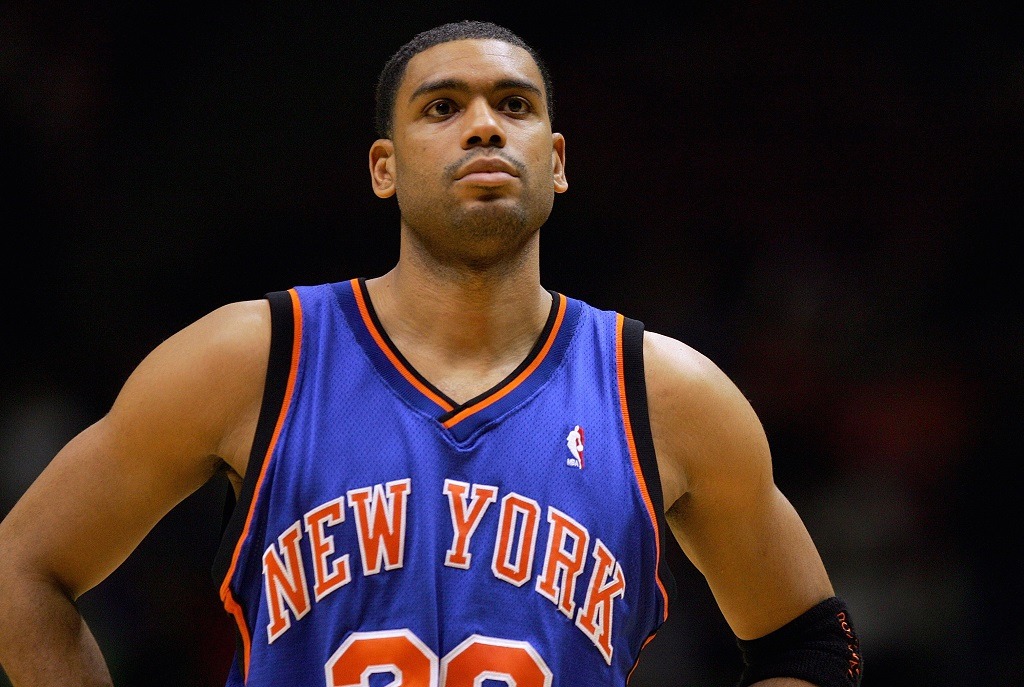 It probably goes without saying that professional athletes never want their names associated with a rule in the league's collective bargaining agreement. Enter, Allan Houston. Who was a free agent when the New York Knicks signed him to a six-year deal worth $100 million. Sure, he'd already had some good seasons for them prior to that, but at age 30 Houston wasn't going to fulfill such a hefty contract. After he officially hung up his sneakers, the league added a rule to the CBA that allows teams to waive one player prior to October 1 without paying luxury tax — which is unofficially known as the "Allan Houston Rule".
Next: Injuries, unfortunately, made this free agent signing a bad one …
6. Anfernee Hardaway to the Phoenix Suns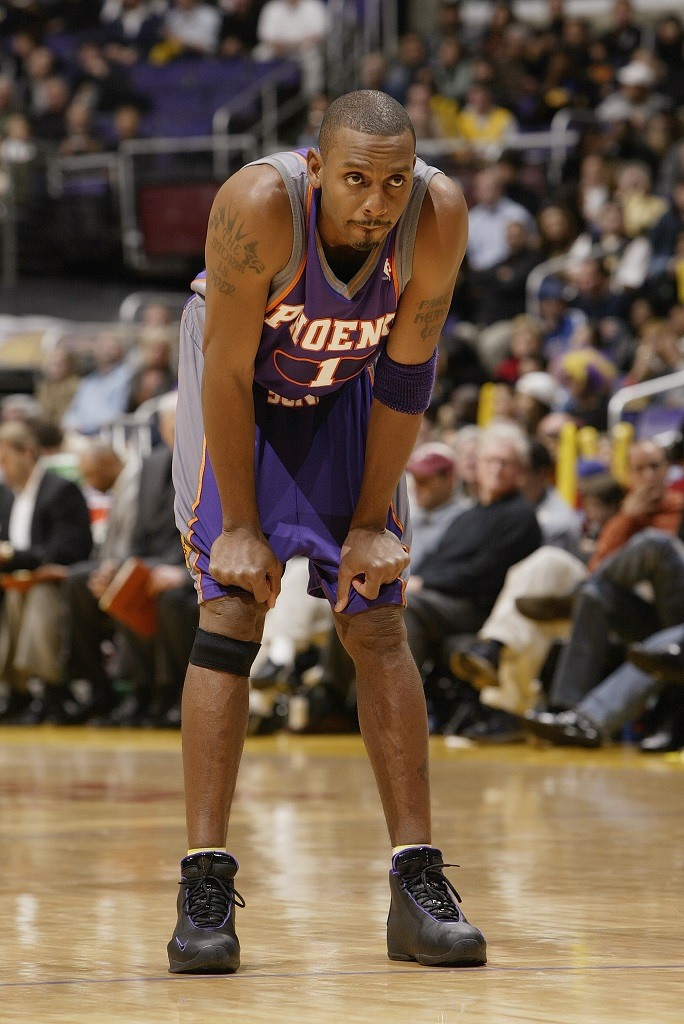 You almost want to cut the Suns some slack on this one. Penny Hardaway was a stud athlete in his heyday, hence the reason Phoenix thought he could live up to the seven-year, $87.7 million dollar contract they signed him to. (But not too much slack, since that's a crazy contract to sign a six-year vet to.) The latter part of Hardaway's career was plagued by knee and ankle injuries, to the point that he only played in four games total during his second campaign with Phoenix. He was only with the Suns for four seasons, and sadly never returned to All-Star form.
Next: When the market plays a big role in a bad signing …
5. Rashard Lewis to the Orland Magic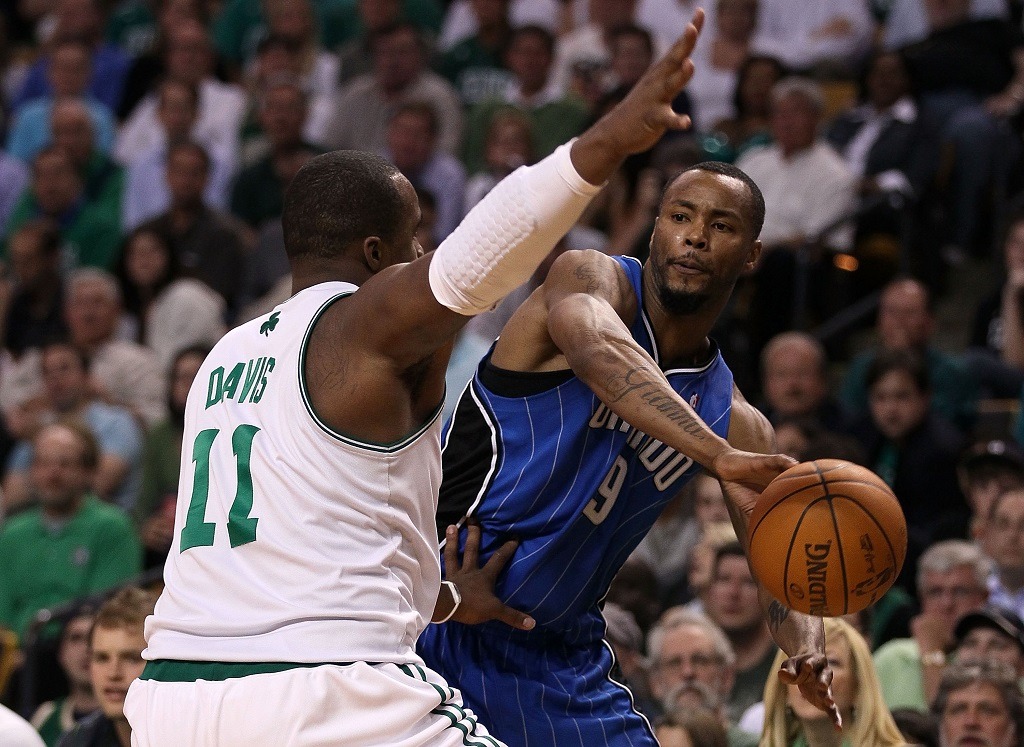 During a slow free agency market, Lewis was able to garner attention from many suitors. And thus garnered very lucrative offers, like the $118 million deal for six years that he signed with the Orlando Magic. His stats took modest dips over the next few seasons, and everyone else in Orlando was too busy watching Dwight Howard in his prime. Lewis was eventually traded after three seasons.
Next: One stellar season turned into one major contract bust …
4. Bobby Simmons to the Milwaukee Bucks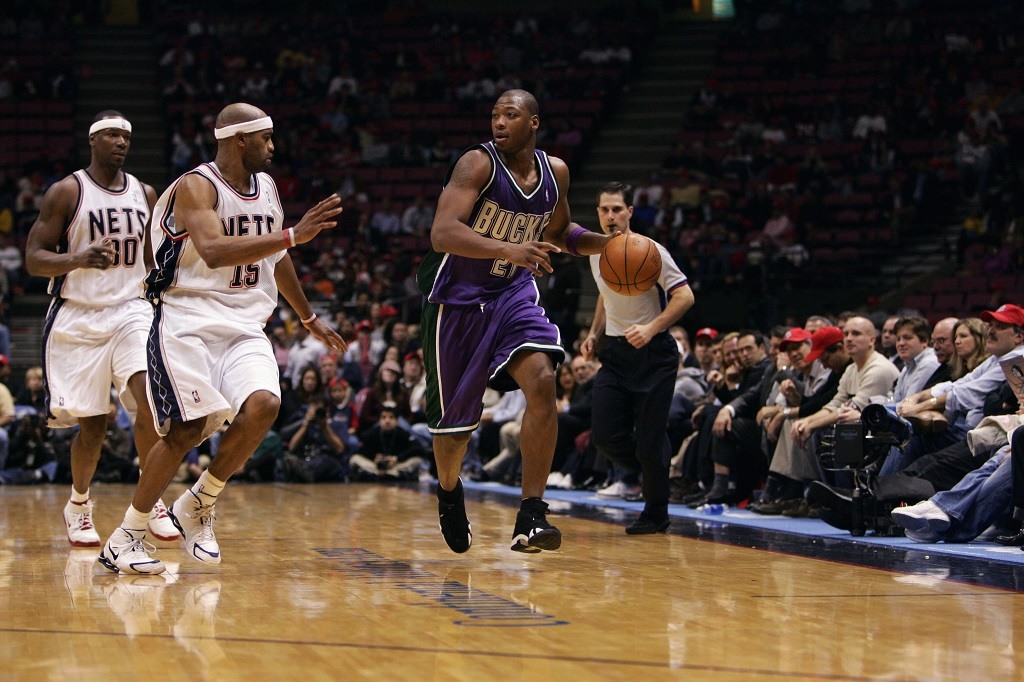 In his fourth season in the league, Simmons went off and rightfully garnered the NBA's Most Improved Player honors. He also garnered plenty of attention in free agency and signed a five-year deal with the Milwaukee Bucks worth $47 million. Simmons then promptly came back to earth and never again caught the same fire he had during that pre-free agency campaign.
Next: Now we get to the big boys on the list … literally …
3. Eddy Curry to the New York Knicks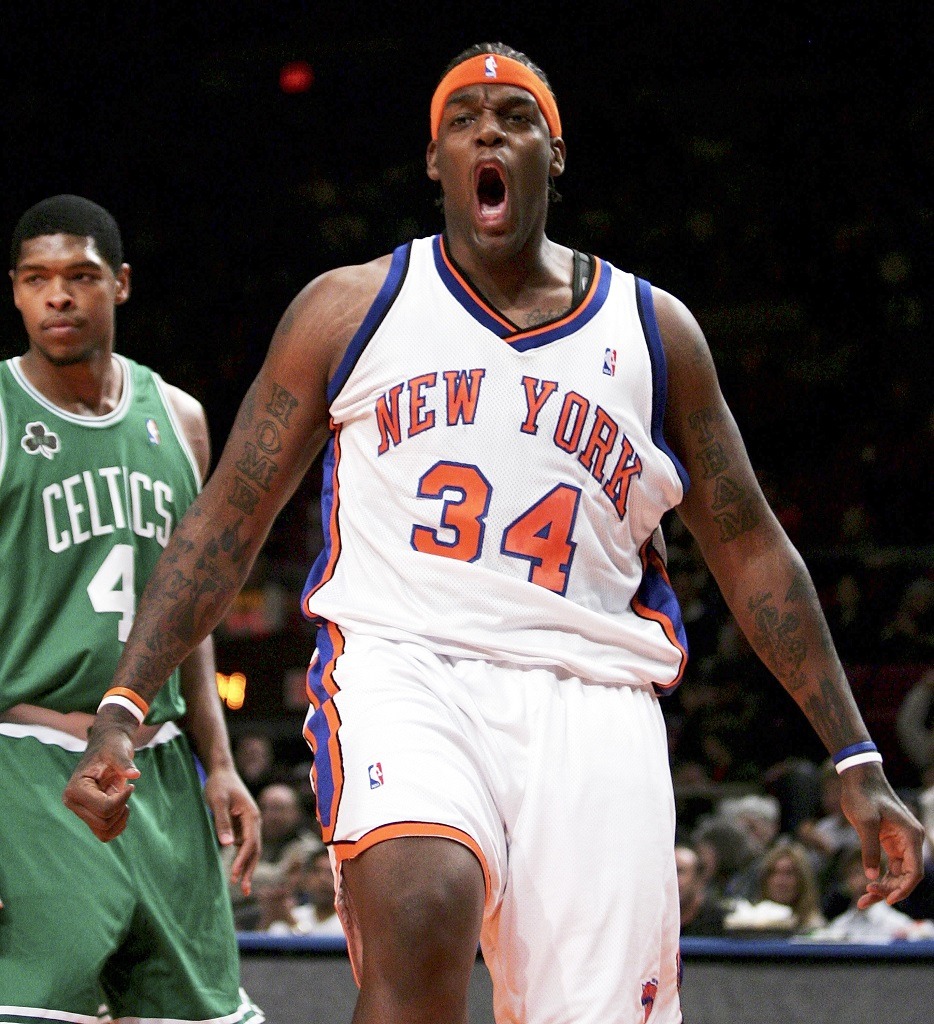 It wasn't just subpar play that made Curry's free agent signing in 2005 such a bust. (Aside from his career high 19.5 average points coming during the six-year contract span.) His last two seasons with the team were absolutely abysmal, from not being able to maintain a healthy playing weight to then-coach Mike D'Antoni banishing him to the bench. He only played 10 games total over those last two seasons.
Next: This free agent signing led to a lot of drama …
2. Darius Miles to the Portland Trail Blazers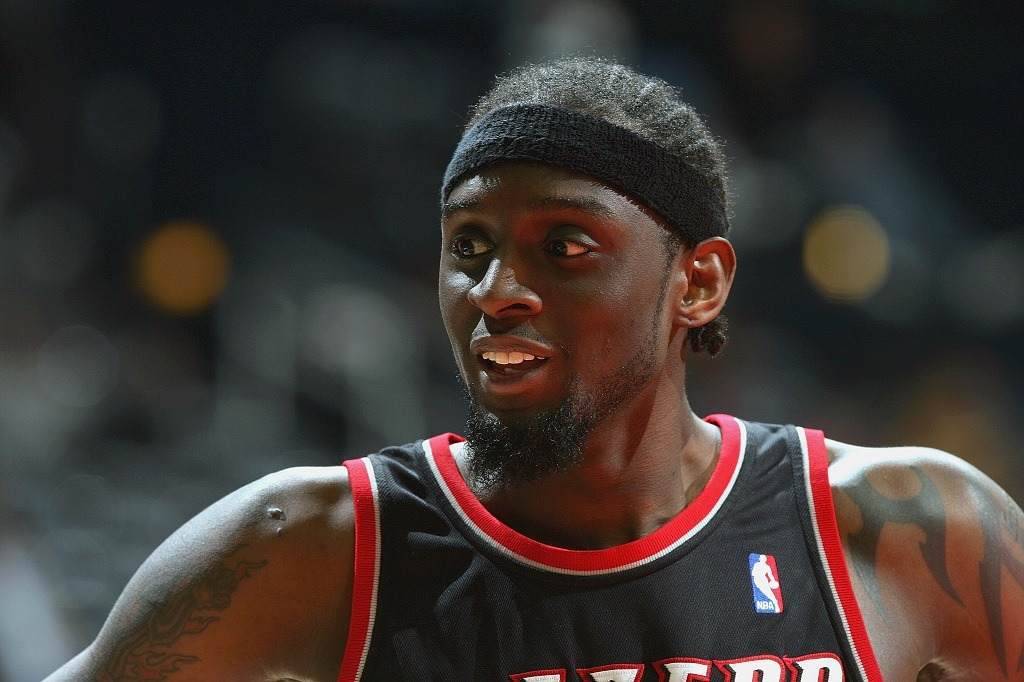 One successful season after signing the small forward to a six-year contract worth $48 million, the Trail Blazers probably felt like they had done right by signing Darius Miles. But then Miles verbally assaulted coach Maurice Cheeks during a filming session, was suspended violating the league's substance abuse policy, and missed two consecutive seasons with a knee injury. Long story short: Miles made a lot of money for how many games he didn't play.
Next: And last, but most certainly not least …
1. Jerome James to the New York Knicks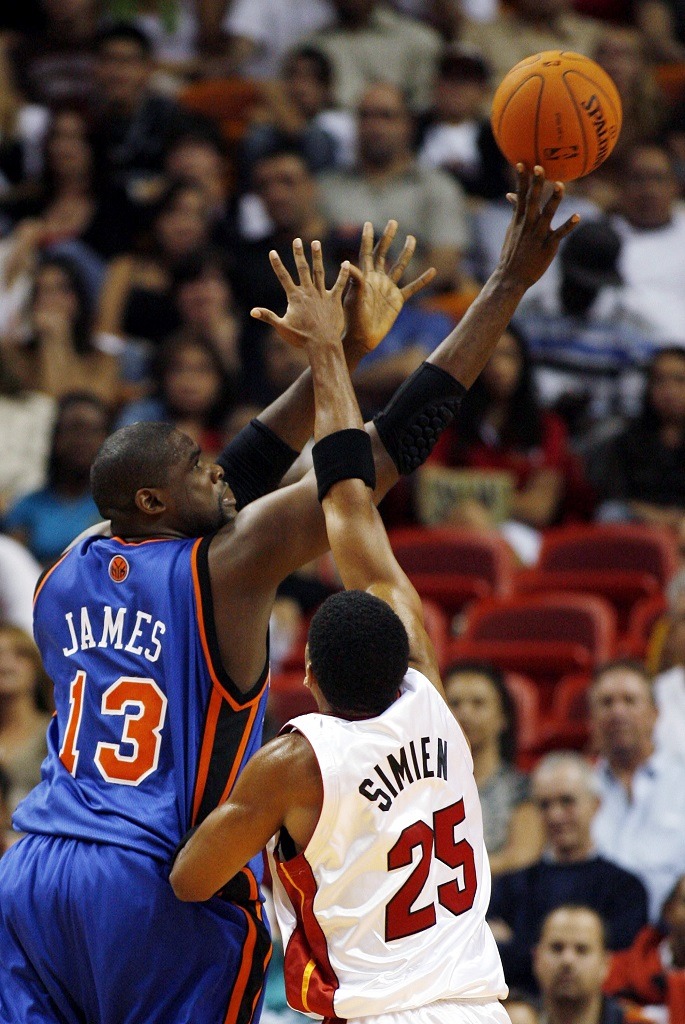 You'll be hard-pressed to find someone that doesn't think Jerome James signing a five-year deal with the Knicks was the worst free agency signing in NBA history. Why? James never played a full season for New York, and only played in four games total in his last two seasons. After averaging just 2.5 points in four seasons with the Knicks, James officially hung up his cleats.