17 NFL Teams Tracking Their Players Next Season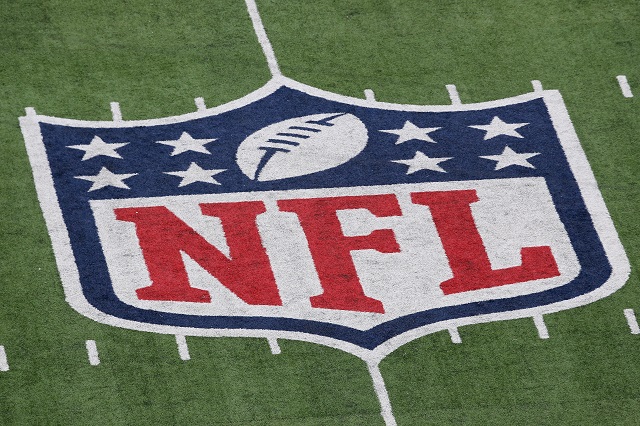 The NFL loves to make sure it knows exactly what its players are doing. Not in a creepy, Big Brother sort of way (at least not in this case), but rather to aid its ceaseless quest to collect as much information as possible. To that end, the league will be installing tracking devices into the shoulder pads of players this season, enabling it to collect data on each player's distance and speed — not only to provide another barrage of minutia to give to fans, but also to gather in hopes of being able to reap some kind of greater knowledge about player movement and how it relates to football as a whole.
This season, seventeen teams will be implementing the new tracking technology during their home games this year, with every team that is hosting a Thursday Night game involved, presumably to increase the size of the data sets that the information will gather, plus two additional franchises that play indoors.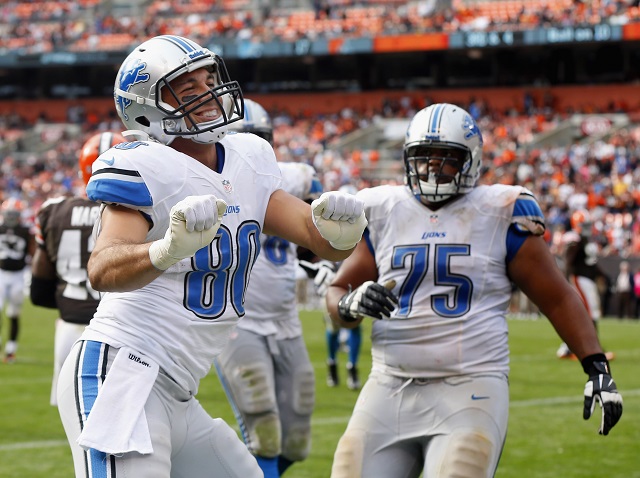 17. Detroit Lions
The Lions, who finished with seven wins last season, have only managed a winning season once in the last thirteen years, but are set to host the Bears for a Thursday night game in Week 13. Earlier this year, the company that bought the Silverdome — the Lion's old field — auctioned off everything inside of it to interested buyers, including urinals and seats.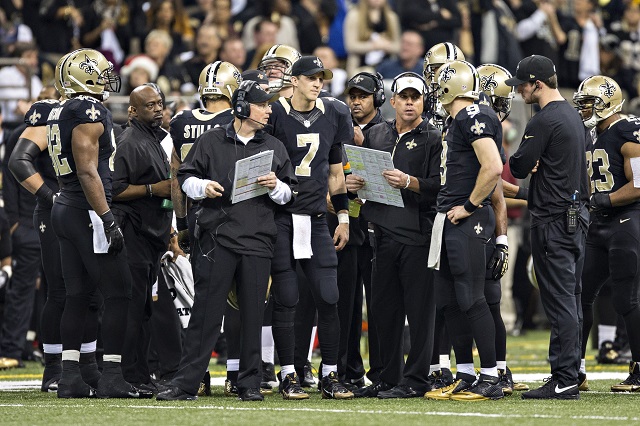 16. New Orleans Saints
As Drew Brees and company look to make it a little bit further into the post season and prove, again, that they actually can function outside of a dome, their home field games will be following their every move. No word on whether they'll be able to pick up players who are being paid to deliver hard hits, though. The Saints do not host a Thursday Night Football game this season.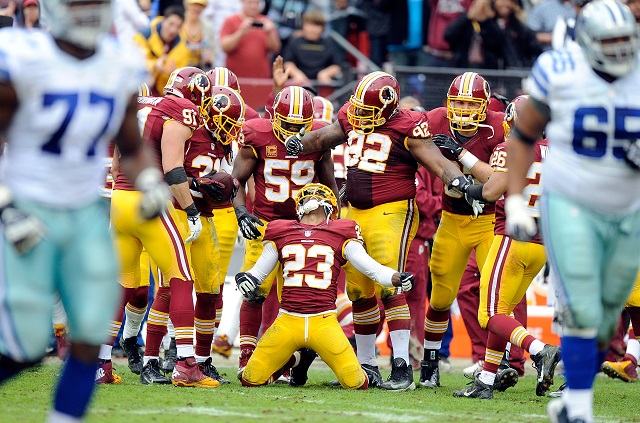 15. Washington Redskins
OK, so, time for a bit of honesty from all involved here — the only player the NFL and the fans are really going to be worried about tracking in Robert Griffin III. Stop trying to halfheartedly convince anyone otherwise. It's not working.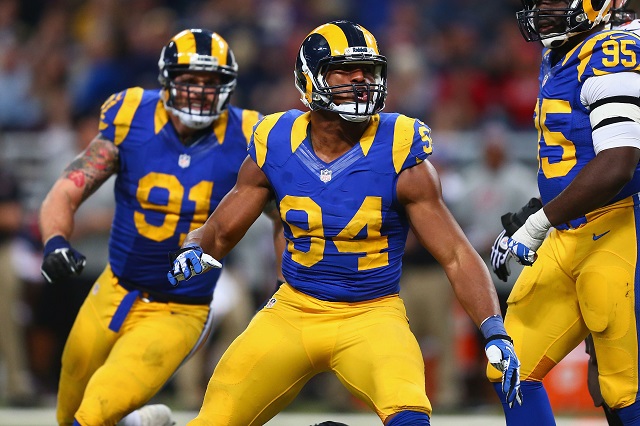 14. St. Louis Rams
The Rams, who spend every passing day looking like the winning half of the RGIII trade that sent them approximately a zillion draft picks, still don't have a quarterback, but at least they'll have a season's worth of data on their players to toy with. And, hey, Sam Bradford's not that bad, right? Right?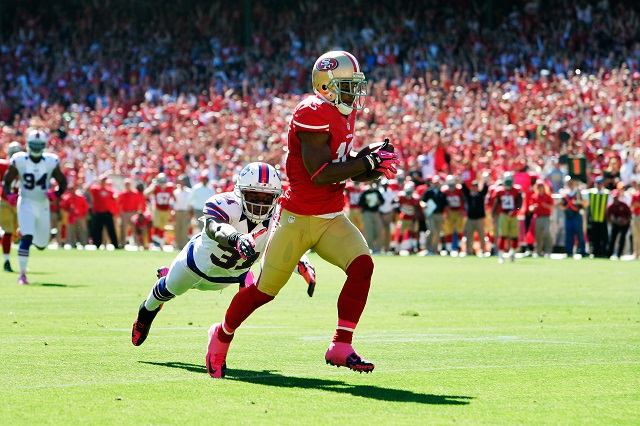 13. San Francisco 49ers
The 49ers are going all in on the data gathering, which is fitting, given their new stadium's location in the heart of Silicon Valley. They've also started tracking fan loyalty data, and reserve the right to share that info "with our owners or any of our affiliates and with all other members of the NFL Family, " according to the Silicon Valley Business Journal.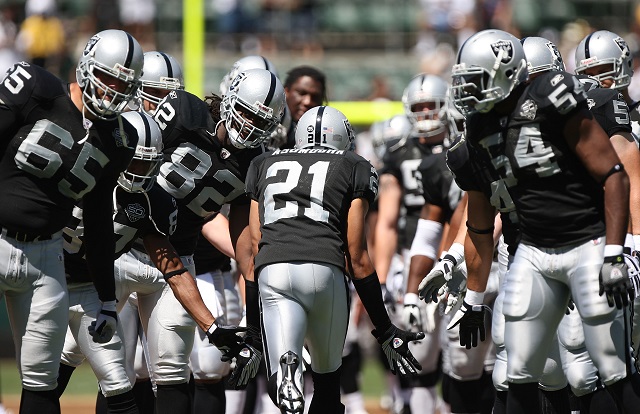 12. Oakland Raiders
While the Raiders have been linked to Los Angeles and San Antonio — in the never-ending story of Oakland teams leaving the area (The Golden State Warriors are headed for San Francisco in a couple years, and the A's have been very open with the fact that they'd like to head to San Jose), the O.co will be rigged up with player tracking next season.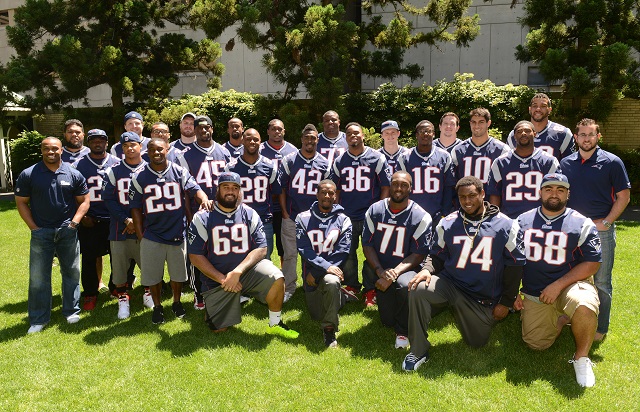 11. New England Patriots
While this player tracker information is going to be focused on the games for now, it seems as though it's only a matter of time before the NFL begins to use this sort of technology to record teams practices. No word on how Bill Belichick feels about this inevitable development.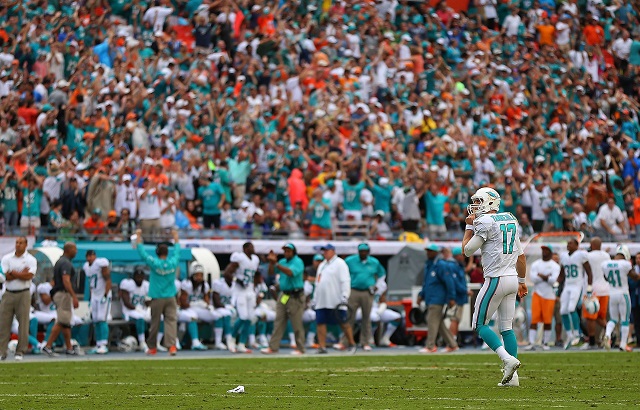 10. Miami Dolphins
What's left to say about Miami, still struggling through the fallout of the Richie Incognito fiasco? Well, it can only get better from here, right? The Dolphins are looking to improve on their .500 record from last year and come away with a winning season for the first time since 2008, when they won 11 games.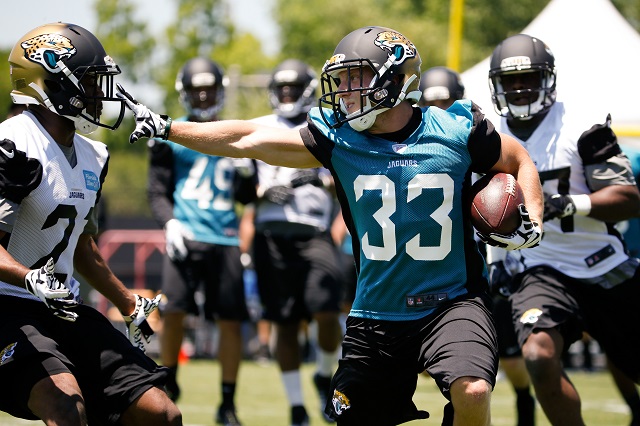 9. Jacksonville Jaguars
This is only the third coolest thing that the Jags have been involved with this summer. The second has got to be the fact that they replaced some of their stadium's seats with a swimming pool, but the coolest thing that they, or any other NFL team, has been involved with is this magazine cover.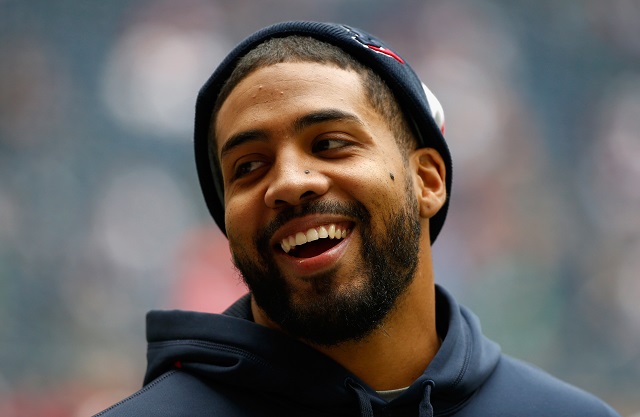 8. Houston Texans
The Texans are undoubtedly hoping that the data being unearthed by this new method of recording what happens on a football field will help them notch more than two wins in their upcoming season. They're probably also hoping that it'll help Arian Foster be a better teammate. We hear he's really into that.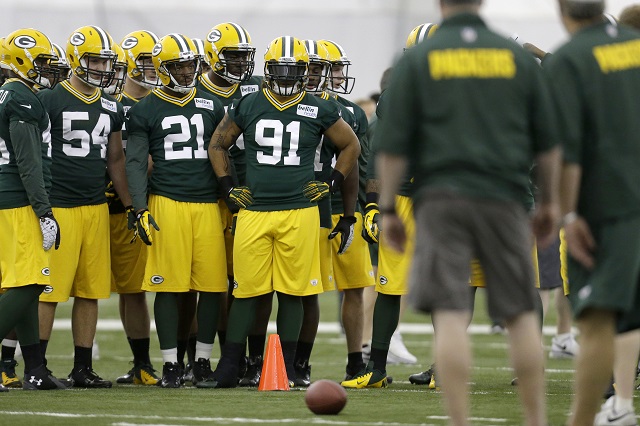 7. Green Bay Packers
While Lambeau Field is a far cry from the comforting niceties of some of the domed stadiums that other teams play in, it's nice to see that the NFL is willing to use technology that can withstand the elements.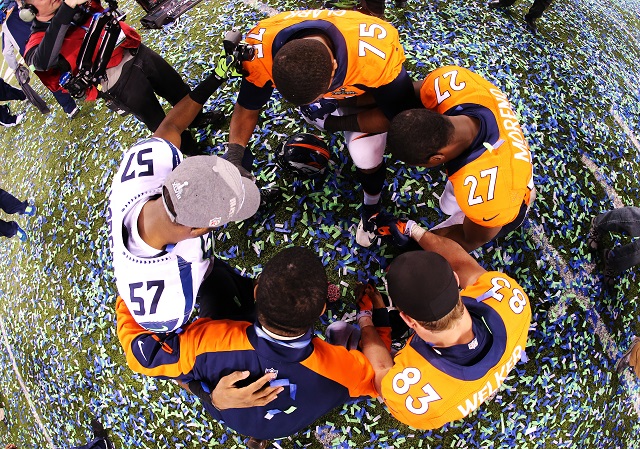 6. Denver Broncos
We're selfishly hoping that the Broncos can equal, or even surpass, their impressive offensive output from 2013 so that we can look at charts and graphs about how Denver is able to perform so much better than every other team because their players move more correctly than their counterparts on other teams.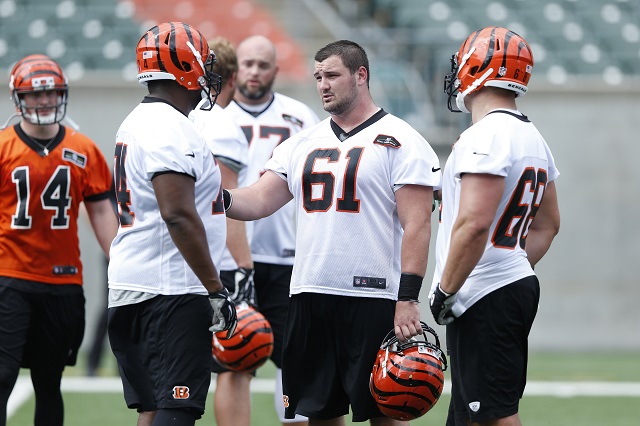 5. Cincinnati Bengals
As the only professional sports team in Ohio that didn't add a headline grabber to their team this offseason — in both good ways and bad, depending on how you feel about LeBron and Manziel — the Bengals can take solace in the fact that they have one thing that the Browns don't, and that's these new fancy shoulder pad monitors. It's a silver lining, but it is silver.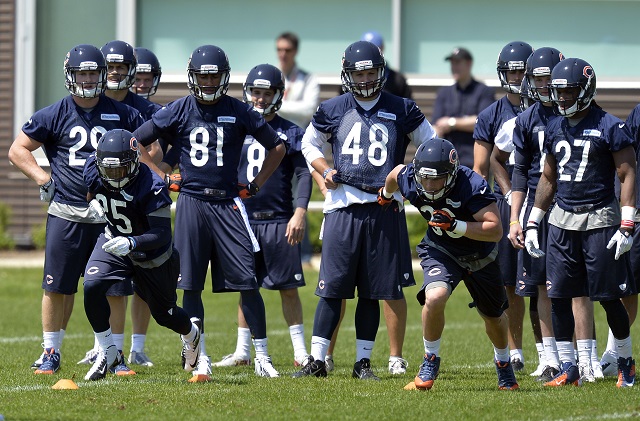 4. Chicago Bears

One of the eight teams most likely to win the Super Bowl, according to the odds coming out of Las Vegas, the Bears can lay claim to the fact that they were probably better than their record last year and can also say that they've had terrible luck with injuries. Maybe they'll get luckier this season and actually make the playoffs.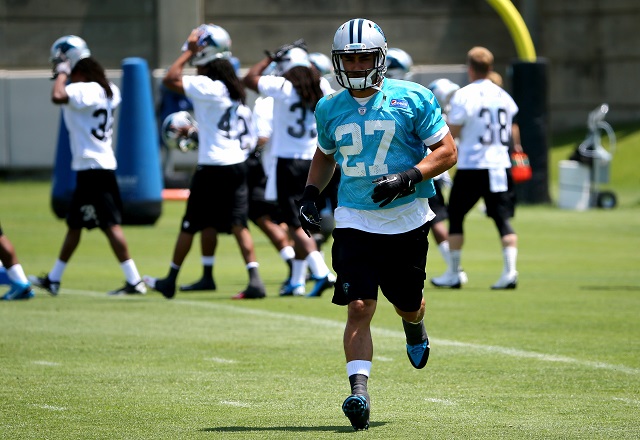 3. Carolina Panthers
Now that Cam Newton doesn't have Steve Smith or Brandon LaFell to throw to, the Panthers' offense remains a question mark (Do they even have any wide receivers left on their roster?), and we'll see how Newton reacts to having even less talent around him than ever before.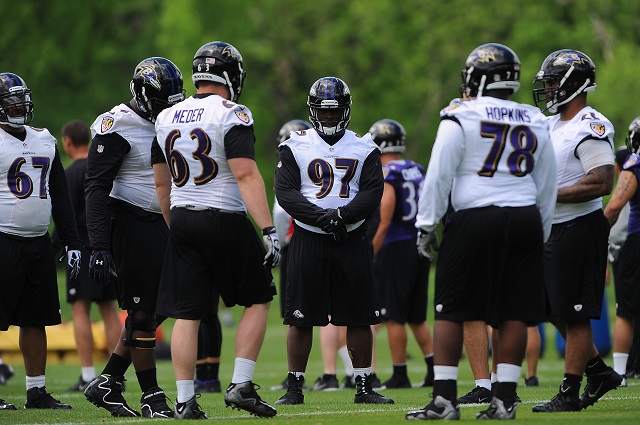 2. Baltimore Ravens
This is where the easy joke about how the Ravens should maybe consider using trackers for their players off the field would go. But we're going to rise above that, and simply say that Baltimore's got to hope their stars can get it together for this season, and play more like they did when they won the Super Bowl.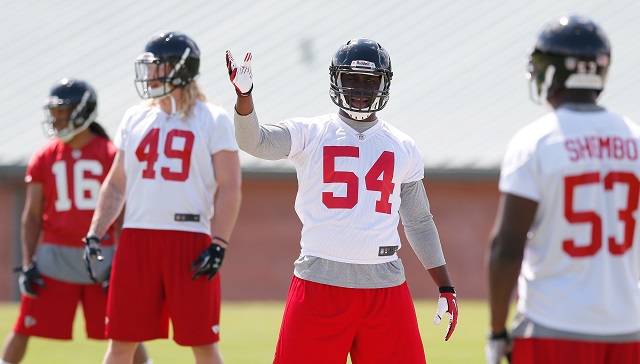 1. Atlanta Falcons
No word on whether or not Tony Gonzalez planned his retirement around the introduction of these devices, but Atlanta doesn't need more indications that they're playing badly if they deliver a performance that's anything like last year. Thanks to Darren Rovell and ESPN for the original article about the player tracking.