The 2015 MLB Trade Deadline's Winners and Losers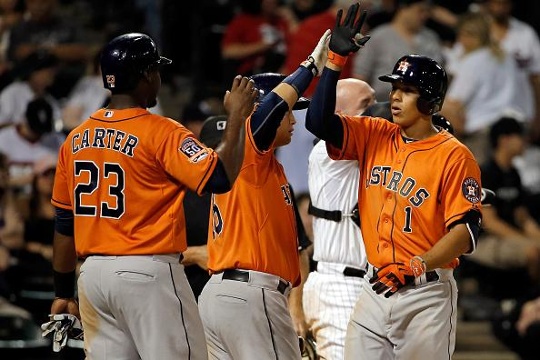 Well, that was something. It's nearly impossible to predict whether a trading deadline will be a doozy or a dud, but it's safe to say that this one ranks among the greatest and most exciting of all-time. 43 total trades on the day itself and only the Arizona Diamondbacks abstaining from entering the fray.
One of the most interesting things about the Deadline itself is the way in which it can operate as a reset button for teams moving forward; if you're the Detroit Tigers, for instance, your focus shifted from contention to a sort of on-the-fly rebuild when you traded away an ace in David Price and a slugger in Yoenis Cespedes.
On the other hand, there's a consensus that the Toronto Blue Jays, who in spite of their triple-digit positive run differential have been a middling .500 team most of the year, vaulted themselves from second wild card spot contenders to a dark horse for the American League pennant.
What's crucial to keep in mind is that the predicting done either at a season's beginning or in the wake of a few big Deadline deals is something that takes place as much in a vacuum as it does in the realm of the hypothetical. For as much as the Blue Jays bettered themselves, they and their prolific offense would still suffer dramatically were they to lose, say, All-Star Josh Donaldson to an injury (knock on wood).
In that vacuum and as of August 3, 2015, however, we can say that there were at least six teams who did themselves a world of good on this Deadline Day and during the trading season and a handful who may look back with regret about the moves they failed to make.
Note: Although the Deadline is as much for rebuilding sellers as it is for contending buyers, for purposes of this list, we'll be grading only team in the latter group on their performance and how much they may have bettered their respective chances. 
Winners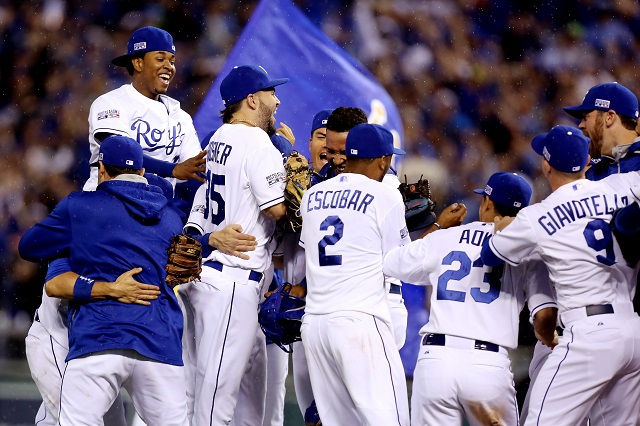 Toronto Blue Jays – If the weekend series where they took three out of four from Kansas City was any indication, the Jays are now poised to make a run. There's no denying that David Price can be their starter in the AL Wild Card Game and beyond and their shortstop swap of Jose Reyes for Troy Tulowitzki was undoubtedly an upgrade. Between now and then, though, Toronto must do a better job of balancing the big wins its +106 run differential indicates with some close ones, as it is 11-23 in one-run games.
Kansas City Royals – The Royals were on the receiving end of the new and improved Toronto's first field test this weekend, buy they did position themselves strongly moving forward. While they gave up a lot for him, they got their own ace in Johnny Cueto and have already seen Ben Zobrist belt three home runs in his first four games. Cueto can't cure all ills, though, and Kansas City's rotation has still given them the second fewest quality starts in baseball at 41.
Houston Astros – A surprising team all season, Houston won a deadline standoff of sorts with the only rival it has for the AL West title, the Angels. Acquiring legitimate, strong starting pitching help in the form of Scott Kazmir and Mike Fiers, as well as one of baseball's best center fielders in Carlos Gomez, makes the 'Stros that much more dangerous down the stretch. The rotation, which already included Dallas Keuchel and Lance McCullers, is now rounded out and with Gomez in the lineup, an already potent offense that is third in the majors in runs scored just became that much scarier. Their inexperience might be their only weakness. 
Los Angeles Dodgers – It seems like they acquired everybody, doesn't it? When the dust settled, the Dodgers had not parted with any of their top prospects and, through a willingness to spend money and take on some bad deals, added Luis Avilan and Jim Johnson as depth for their bullpen, as well as Mat Latos and Alex Wood to give their rotation a little more depth behind its two aces, Greinke and Kershaw. What's less clear is whether or not they should have added more to strengthen their middle of the pack offense, which is batting an unimposing .253. After designating Mike Morse for assignment, Alberto Callaspo was their prized position player pickup.
New York Mets – The Mets have a ridiculous amount of good, young starting pitching, but their ability to challenge for the National League East title, or at least a wild card spot, has always hinged on whether or not they could squeeze more out of an offense that has let them down more than perhaps any other team this season — they've been shutout 11 times already. To that end, Kelly Johnson and Juan Uribe were welcome arrivals prior to Deadline Day, but Yoenis Cespedes looks like a downright miracle. A weekend sweep of Washington – vaulting them into a first place tie – later and it's safe to say the Nats are one team that's not too interested in meeting the Mets.
Pittsburgh Pirates – The Pirates' recent renaissance has not only continued, but reached something of a high point this year. If the Cardinals weren't having an extraordinary year, they'd have a legitimate claim to being possibly the best team in the National League, rather than just the second-best in their own division. With J.A. Happ and Joe Blanton added to cover for A.J. Burnett's injury, Joakim Soria giving them another closing option (even though Mark Melancon has been doing more than fine), and the return of Aramis Ramirez as an upgrade to Sean Rodriguez at third, they've bolstered their roster all around as they attempt to eclipse their rivals and rise to the top of the NL.
Honorable Mention: San Francisco getting starter Mike Leake and Washington's acquisition of closer Jonathan Papelbon.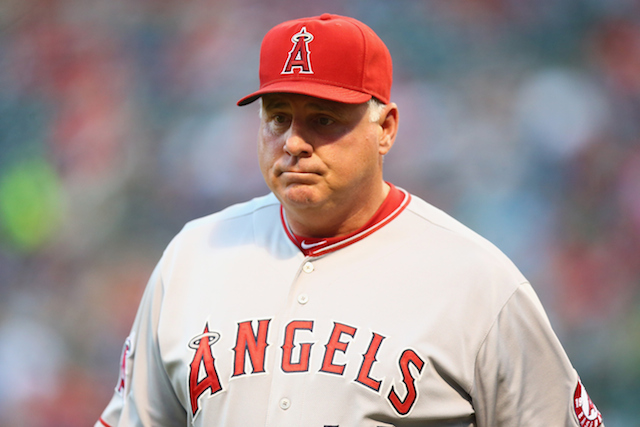 A word about the "Losers": The extremely high level of activity made scoring this Deadline quite the challenge. Generally speaking, the ways in which a team qualifies as a Deadline "loser" typically revolve around either not doing enough to get better now or not unloading enough in the way of veteran players to begin a rebuild for the future — usually, graders are kinder to teams who slightly overpay in the for a shot at a pennant.
To that end, the two teams taking the most heat in the near-term are the Boston Red Sox and in particular, the San Diego Padres, who seemingly had their entire team on the market but did precious little. As far as contenders who needed help and didn't get enough, few were fond of what the Twins or Angels did.
While Minnesota's relative inaction – they did trade for reliever Kevin Jepsen – is explainable in the context of them being a young, recently rebuilt team that may not want to start dealing away prospects and "going for it" just yet, the teams around them that are contending for wild card spots generally did more.
As far as the Angels are concerned, they're a team that has underachieved across the board and could have used another starter even before C.J. Wilson's season-ending surgery was announced. That they came away with three guys (Shane Victorino, David Murphy, and David DeJesus) to essentially fill their left field gap — seriously, look at this depth chart — has to feel like a huge whiff in light of what their division rival Houston ended up doing.
Statistics provided by ESPN
Connect with Tamer on Twitter @iamtamerabouras