The 10 Best NFL Free Agents of 2015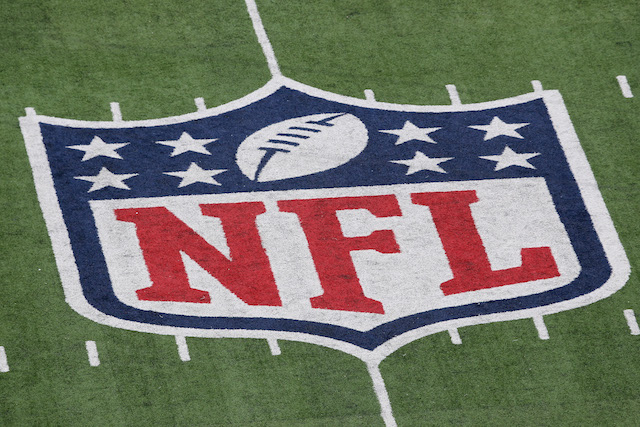 With a hard salary cap, it is nearly impossible for NFL teams to keep all of their homegrown talent off the free agent market. It's quite rare for a team to let an elite player in the prime of his career test the free agency market, but every so often, salary cap issues, scheme issues, personality conflicts, and off-field problems give players the opportunity to test their value on the free agent market.
The potential 2015 class of NFL free agents may be the best group in league history. Most of the big name players that could reach free agency will likely receive long-term, big-money contract extensions from their current team, but there is no doubting that there will be All-Pro caliber talent available on the free agent market in 2015.
Here is a look at the top 10 players who are scheduled to become unrestricted free agents in 2015.
All statistics courtesy of Pro-Football-Reference and Spotrac.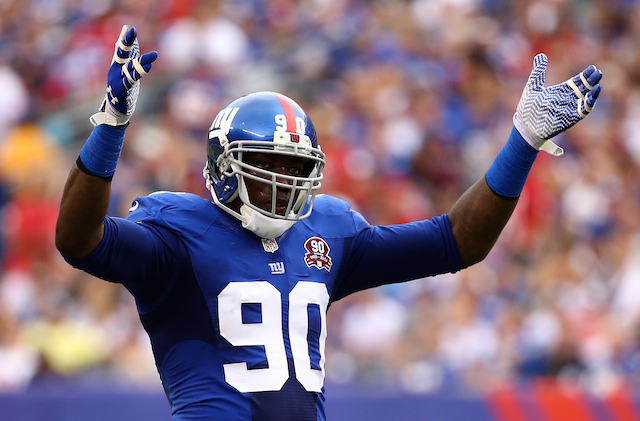 Jason Pierre-Paul, Defensive End, New York Giants
Age: 25
Status: Unrestricted Free Agent in 2015
2014 Salary: $3.16 million 
Pierre-Paul is a freak of nature and is performing quite well so far in 2014. He is in his fifth NFL season, yet he is only 25 years old, meaning he has a lot of football left in his career. The main concerns with JPP are durability issues and production levels that don't necessarily matchup well with his tremendous athletic ability. The Giants will have to decide if they think JPP's best years are ahead of him and pay him like an elite defensive end; if they don't, someone else will.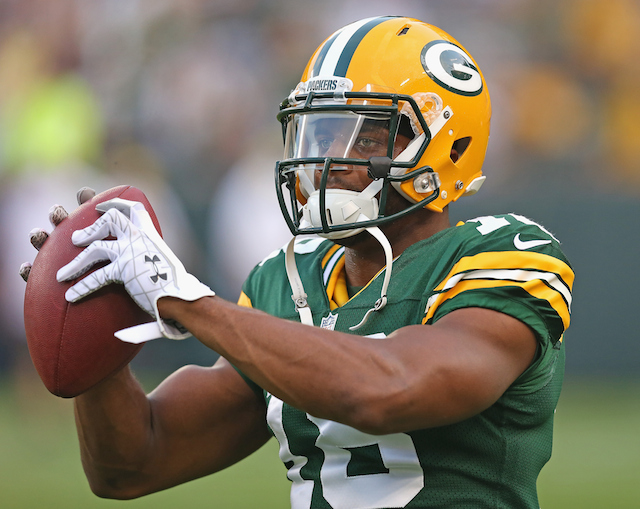 Randall Cobb, Wide Receiver, Green Bay Packers
Age: 24
Status: Unrestricted Free Agent in 2015
2014 Salary: $812,648
Cobb is having a career year in his contract year. Through seven games, he has caught 35 passes for 452 yards and eight touchdowns while also averaging 10.8 yards per punt return. The Packers invested a second round draft pick on Davante Adams in the 2014 NFL Draft, and his development as the year goes on may play a major role in determining Cobb's future with the franchise. If Adams emerges as an adequate compliment to Jordy Nelson, Cobb may be allowed to test free agency.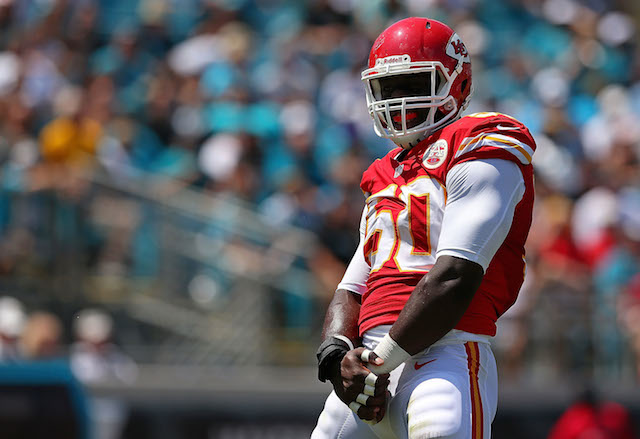 Justin Houston, Outside Linebacker, Kansas City Chiefs
Age: 25
Status: Unrestricted Free Agent in 2015
2014 Salary: $1.4 million 
It would be extremely shocking to see Houston playing anywhere other than Kansas City in 2015. If he and the team are unable to reach an agreement on a contract extension, Houston is likely going to receive the franchise tag. He is among the small group of elite edge pass rushers in the NFL and will get a contract paying him north of $10 million per year.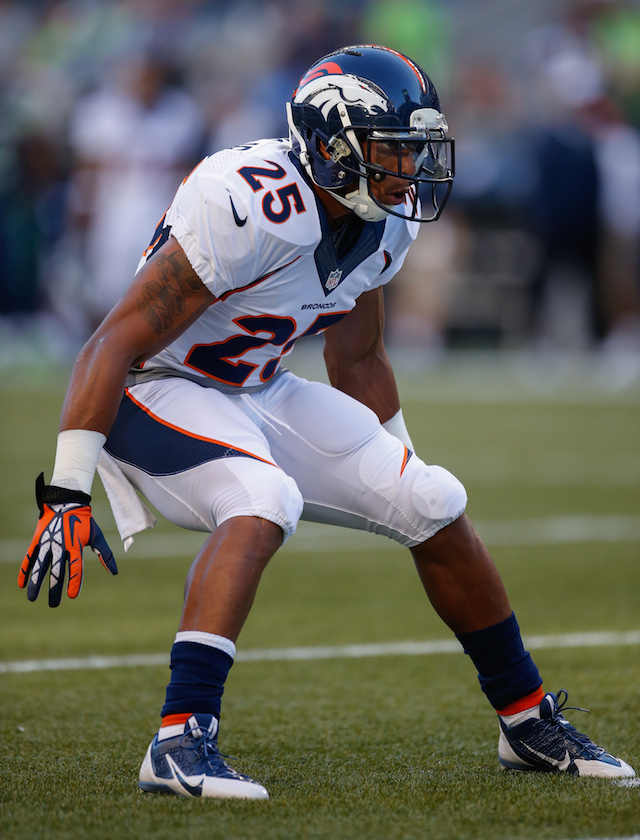 Chris Harris Jr., Cornerback, Denver Broncos
Age: 25
Status: Unrestricted Free Agent in 2015
2014 Salary: $2.19 million
Aqib Talib gets the publicity and received the massive contract from the Broncos this past offseason, but Harris has played just as good, if not better, than Talib in 2014. Harris is a former undrafted free agent out of Kansas and will be looking to cash in as a free agent. The Broncos have made it clear that they really want to keep him, but their salary cap situation may make it undoable. Either way, Harris is on the verge of becoming a very wealthy man.
update: Harris signed a 5 year, $42 million extension with the Broncos in December.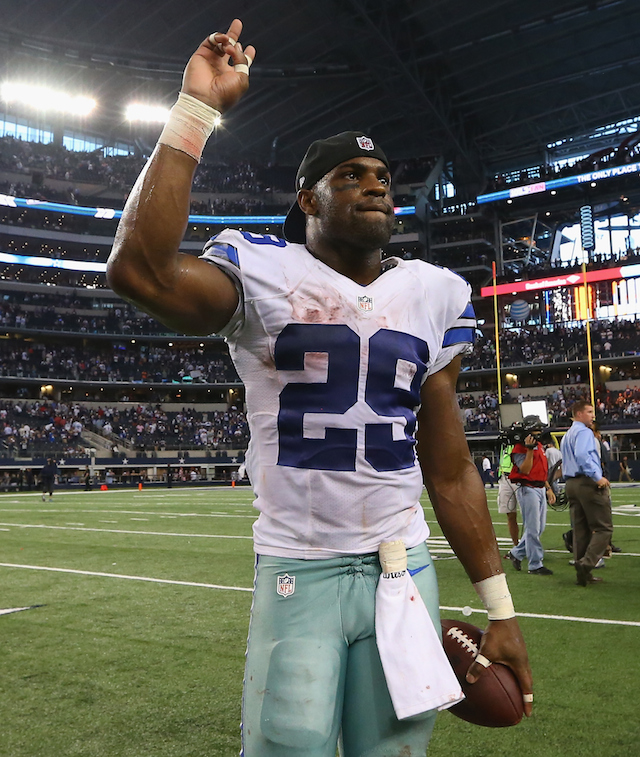 DeMarco Murray, Running Back, Dallas Cowboys
Age: 26
Status: Unrestricted Free Agent in 2015
2014 Salary: $1.4 million
Murray is having a record-breaking season in 2014. He has led the Cowboys to a NFC-best 6-1 record and is on track to finish the season with over 2,000 yards. The big question for the Cowboys relates to durability issues with Murray. He has been somewhat injury-prone in his NFL career and is on pace to set a new league record for the most carries in a single season. It would be surprising if the Cowboys don't try to re-sign Murray, but they are a team with serious salary cap issues and Murray is going to want a massive contract.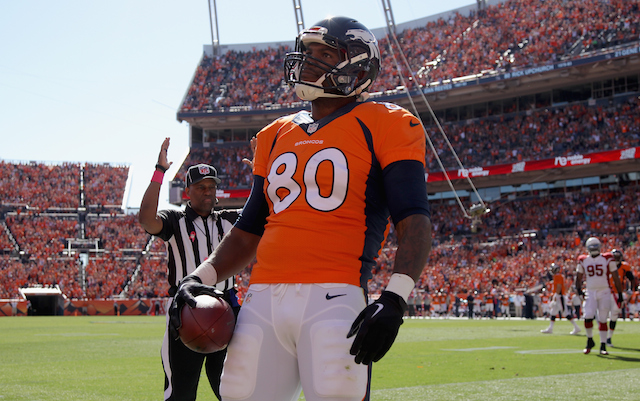 Julius Thomas, Tight End, Denver Broncos
Age: 26
Status: Unrestricted Free Agent in 2015
2014 Salary: $645,000
Thomas's contract situation is very complex. On one hand, he is listed as a tight end and lines up as a tight end on most plays. On the other hand, the value he brings to the Broncos is as a receiver, a lot like Jimmy Graham in New Orleans who just received a $10 million per year contract extension. Thomas is leading the NFL with nine touchdown catches in 2014, yet he is probably the worst blocking tight end in the NFL. Denver General Manager, John Elway, has publicly stated that Thomas isn't quite on Graham's level, but there is no question that Thomas will want the type of money Graham just signed for. If you ask me, Thomas is likely destined for the franchise tag … with a tight end distinction.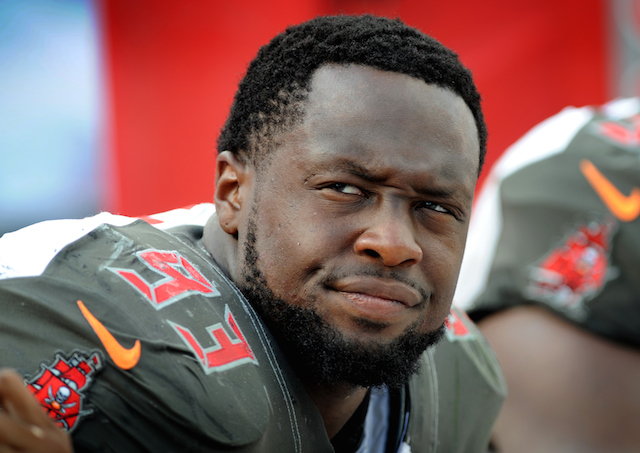 Gerald McCoy, Defensive Tackle, Tampa Bay Buccaneers
Age: 26
Status: Unrestricted Free Agent in 2015
2014 Salary: $12.7 million
McCoy entered the league before the rookie wage scale was established and has already been paid quite handsomely. His rookie contract was for $55 million over five years with nearly $21 million guaranteed. McCoy, who is coming off an All-Pro season in 2013, is set to cash in again on his second contract, and this time he could make even more than he did on his rookie deal. The Buccaneers will make a serious offer to McCoy, but he may be interested in playing for a more competitive team.
* Update: McCoy has signed a 7-year, $98 million extension which includes $51.5 million guaranteed with Tampa Bay.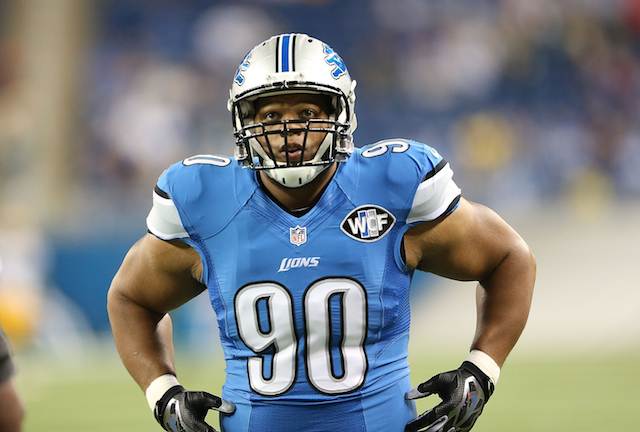 Ndamukong Suh, Defensive Tackle, Detroit Lions
Age: 27
Status: Unrestricted Free Agent in 2015
2014 Salary: $12.6 million
Like McCoy, Suh has been among the highest paid defensive players in the league since he signed his rookie contract. Suh, however, wants to be the highest-paid defender in the league when he signs his second contract. J.J. Watt recently re-signed with the Houston Texans for a little more than $100 million over six years, making him the current highest earning defensive player in the league. If Suh really expects a contract near the value of Watt's, he will likely have to look for it outside of Detroit. The Lions have a tight salary cap situation and may not be able to make Suh an offer that he will be satisfied with.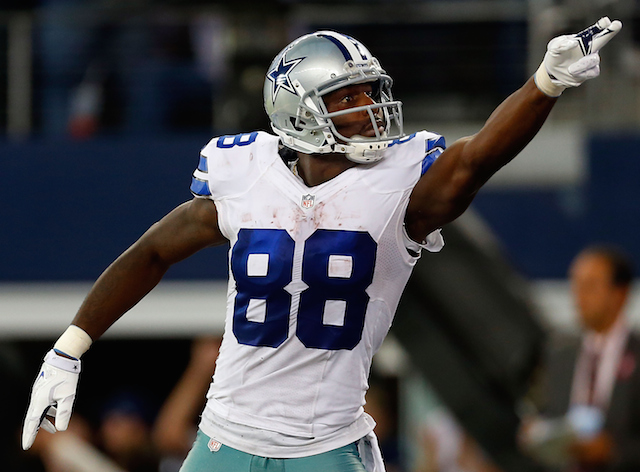 Dez Bryant, Wide Receiver, Dallas Cowboys
Age: 25
Status: Unrestricted Free Agent in 2015
2014 Salary: $1.78 million
A solid case can be made for Bryant being the best wide receiver in the NFL in 2014. Assuming he can stay out of trouble off the field, Bryant is going to be an explosive playmaker in the NFL for several seasons to come. The Cowboys are another team with very little salary cap space to work with, but Bryant is the type of player that Jerry Jones will not let walk away in free agency. In fact, it's more likely that Jones releases other key players to clear up cap space for Bryant than it is for him to let his star receiver test the free agent market.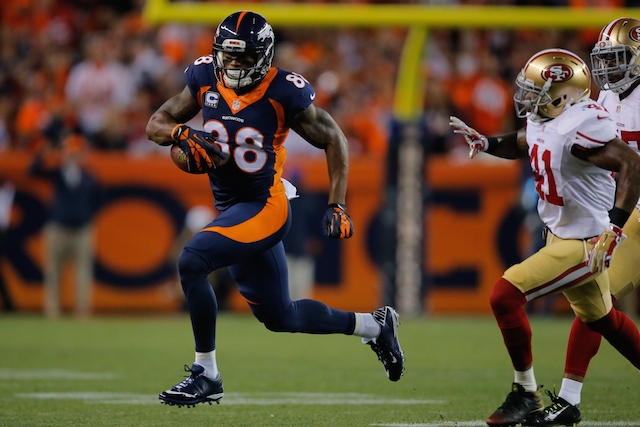 Demaryius Thomas, Wide Receiver, Denver Broncos
Age: 26
Status: Unrestricted Free Agent in 2015
2014 Salary: $3.26 million
The Broncos have some difficult decisions to make regarding which star players to re-sign this offseason. The reality of their situation is they won't be able to afford all of them. Their decision on Thomas was easy, and has already been made. His contract extension will not come cheap, but it's safe to say that there is a 99.999% chance that Thomas will be a Bronco in 2015.