The 2022 World Cup Final Will Be Held in a City That Doesn't Yet Exist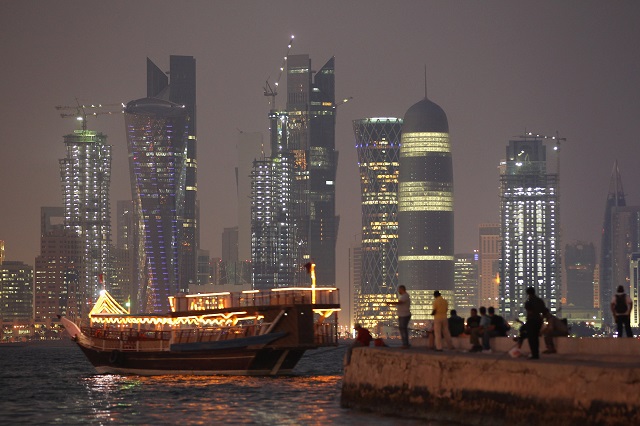 Searching a map of Qatar for Lusail, one of the cities slated to host a World Cup arena for the 2022 tournament, and where the final match will be played, is a waste of time. Not because Qatar's cartography is lacking or because online mapping services are inadequate, but because Lusail isn't finished.
Like something out of a science fiction novel, the city — which is slated to span 28 square miles on the Persian Gulf, according to CNN — will hopefully open in 2019, giving it exactly three years of local history before FIFA brings the best soccer talent in the world to the country.
Employing more than 20,000 workers (the dubious nature of Qatar's commitment to the safety of its World Cup laborers is something that's been under scrutiny for a long while), construction on the city is expected to cost $45 billion, and the soccer stadium will hold 86,000 fans, 34 percent of the city's planned population. It will also be surrounded by a moat, because why not?
Needless to say, the purpose of this construction becomes significantly more obtuse if the World Cup is moved to a different host country for 2022, similarly to how countries build and discard arenas for Olympic bids. The difference, of course, is that this in an entire city. Rather, this will be an entire city: Right now, it's construction amid waterfront desert.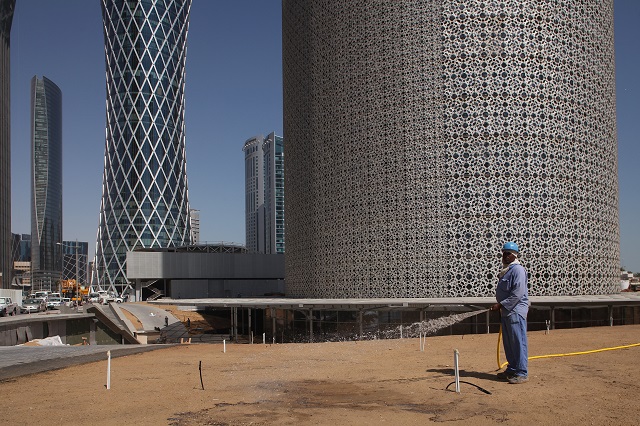 Qatar should be acknowledged, though, for pushing the envelope on World Cup locations. To our knowledge, no one has ever planned to hold a soccer game, let alone a FIFA event, in a city that has not been built yet. This broadens the horizons for any host nation of future World Cups, as well as future Olympic events — indeed, any global sporting body could begin to think outside the vacuum of convention for locales. Could we see a World Cup on a Howard Hughes-ian flying island someday? You can scoff, but following Qatar's example, anything appears possible.
One year before construction on Lusail is set to be finished, the 2018 World Cup will be held in Russia, although FIFA has suggested that the country leave out a pair of (now-Russian) cities that the nation had planned on including in its World Cup stops, as both are located in parts of recently annexed Crimea. There's also the fact that FIFA is, possibly, a miserably corrupt organization, and may or may not have awarded the 2018 and 2020 bids because of bribes and kickbacks — but that's a different kind of sport entirely.