The 3 Most Highly-Anticipated Matches at WWE SummerSlam 2019
Outside of Wrestlemania, no annual WWE pay-per-view is a bigger deal than SummerSlam. Dubbed "the Biggest Party of the Summer", SummerSlam usually has a loaded card with plenty of exciting matchups, and this year's event is no exception. While the whole show is loaded from top to bottom, these three matches are my most highly-anticipated ones on the 2019 WWE SummerSlam card.
(Check out our 3 Least Highly-Anticipated SummerSlam Matches as well!)
No. 3: AJ Styles (c) vs. Ricochet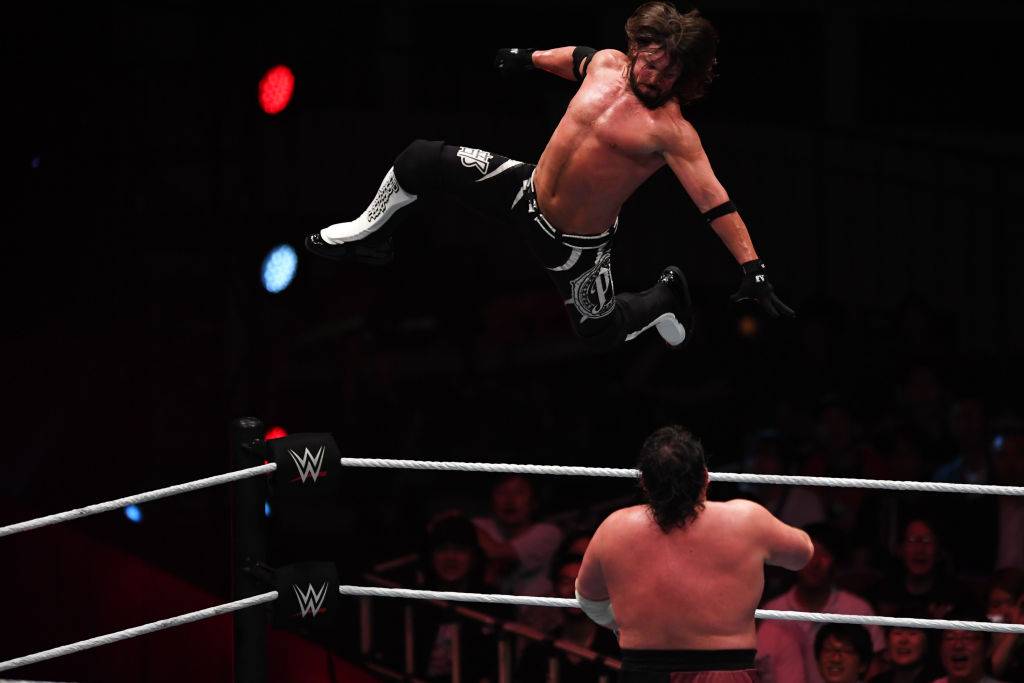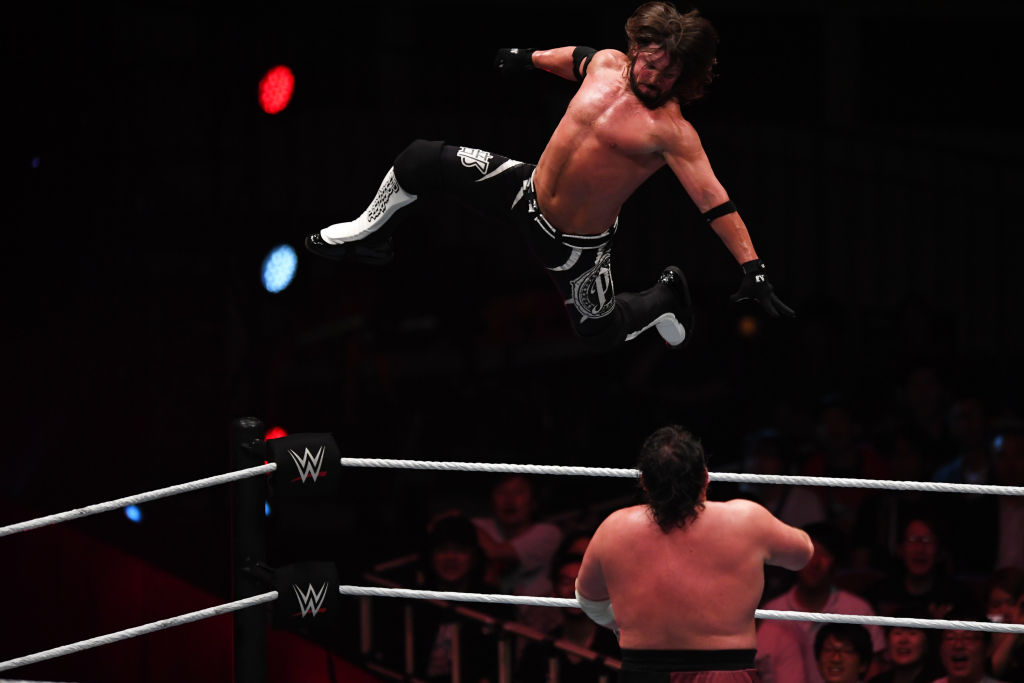 The United States Title and the Intercontinental Title have been in a rut lately with no noteworthy rivalries or storylines built around them over the last year or so to speak of. So it's been a breath of fresh air to see the United States Championship elevated back to a certain level of prestige with AJ Styles carrying it. He won it off of Ricochet at the WWE Extreme Rules PPV with the help of his heel (wrestling term for "bad guy") faction, the Club.
Ricochet is a rising star in the WWE that has used his tremendous athleticism to put on some great matches in his short time on the card. After losing his title due to some interference from the Club at Extreme Rules, the 5'9", 188-pounder will have to overcome both AJ Styles and the Club to win it back. A fun storyline, two of the best in the business going to work against each other, sign me up.
No. 2: Charlotte Flair vs. Trish Stratus
This is a nostalgia match done right. It pairs one of the best in the world today, nine-time Women's World Champion Charlotte Flair, against one of the best in the world in her era in Trish Stratus, a seven-time Women's World Champion. Better yet, Flair is currently doing excellent work as a heel on the active roster, and Trish Stratus is a popular Hall-of-Famer and a Toronto native.
With this event taking place at Scotiabank Arena (home of the 2019 NBA Champion Toronto Raptors), the home crowd should be super invested in Stratus pulling off the upset. Expect the atmosphere at SummerSlam to be electric and for these two athletic superstars to put on a match that lives up to it.
No. 1: Shane McMahon vs. Kevin Owens
It's that same electric atmosphere that makes Shane McMahon vs. Kevin Owens my most highly-anticipated match of the night. Owens is a Canada native that is on a fantastic face ("good guy") run right now, and that run has been built around calling out the authoritative heel Shane McMahon for taking away too much air-time from young stars in the WWE. This angle is super effective as it mimics the real complaints that WWE fans have against aging part-time wrestlers like Shane.
As if Canadian fans wouldn't have been fired up enough to root for Kevin Owens in this match, the stakes are even higher with Owens putting his career on the line in this one. Of course in the world of professional wrestling Owens' career isn't actually on the line, but it will add a fun element of suspense to the match all the same. These two have done great work together before with Owens as the heel and McMahon as the face, so it'll be fun to see them back at it in their new roles.
Honorable Mention:"The Fiend" Bray Wyatt vs. Finn Balor
There may not be a more popular act in the WWE right now than Bray Wyatt, who debuted a new character last April that can best be described as a deranged version of Mr. Rogers. Each week, his children's show segments kept getting darker and darker, until one day his new alter ego, "The Fiend", was revealed. "The Fiend" wears a sinister clown mask that is sure to produce plenty of nightmare fuel.
This will be Wyatt's first match since debuting his new persona. The SummerSlam moment itself is highly-anticipated, but with Finn Balor expected to be taking some time off soon and "The Fiend" needing an impressive debut, the match itself should be a very short and predictable one.