Top 3 NFL Teams Most Likely to Move to London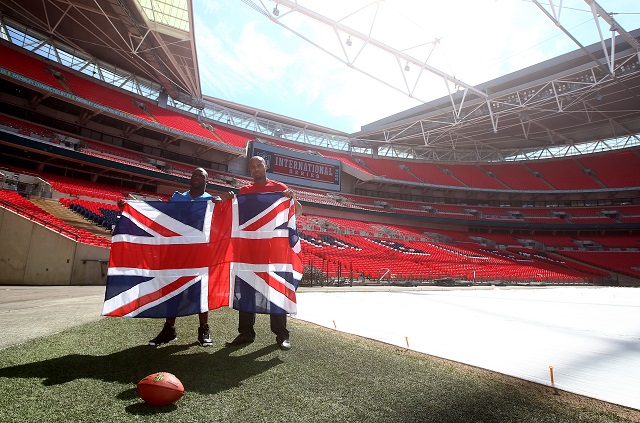 With the continued success of the NFL's London experiment — we're fast closing in on a decade of games being played overseas — the feeling around the league is starting to shift from "if" to "when" as far as a team being moved abroad permanently is concerned. Talking to The Guardian, Dallas Cowboys owner Jerry Jones said he likes "the lay of the land" in regards to a move; he also thinks "it is going to get done." This is the point at which we remind readers that just because Jerry Jones thinks something is true doesn't mean that it is — he still thinks Jason Garrett is a Super Bowl-caliber coach, after all.
That said, what used to be nothing more than a cheap joke about how the Jaguars sucked and were imminently scheduled for a permanent English vacation is turning into more and more of a legitimate possibility — just not for the Jaguars, who have a lease that runs through 2030 and language in the deal that would rack up close to $100 million in fees if they broke it (you can read the entire lease here, courtesy of Jacksonville.com's Timothy Gibbons). It seems that Jaguars will stay in Jacksonville, basking in their pool-equipped stadium.
Not every NFL team is so stationary as Jacksonville, though, and if the NFL were looking to move a team to London, the de facto destination of a U.K. team, it makes sense to examine the teams that will be real estate free agents, as it were, the soonest. Read on to see which three teams are the most likely candidates for a move across the pond.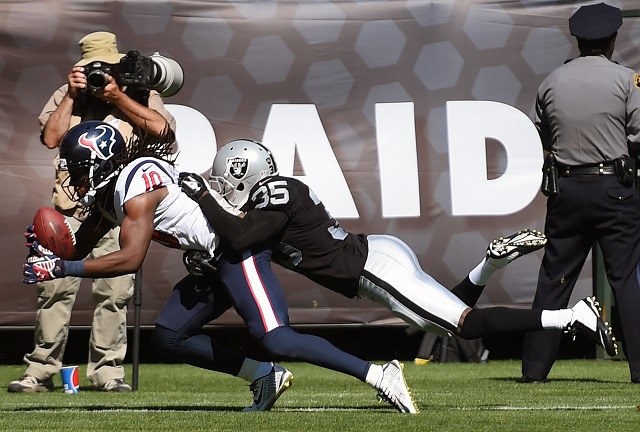 3. Oakland Raiders
We've written about the Raiders' tenuous relationship with their Oakland abode before, and there's a reason why they've been attached to projected stadiums in Los Angeles, San Antonio, and essentially anywhere else that seems like a likely landing spot for an NFL team on the move. Their current situation with O.co stadium looks untenable for all parties involved, since the Athletics signed a 10-year lease earlier this year, and the Raiders' extension expires at the end of this season. This would become the second time that the Raiders leave Oakland, moving to Los Angeles in 1981 and returning to the Bay Area in 1995.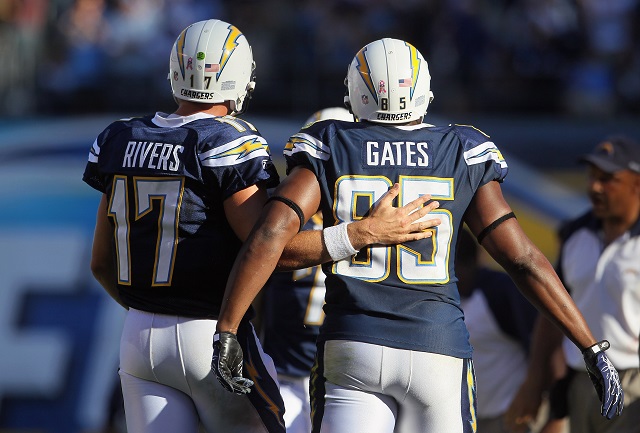 2. San Diego Chargers
The Chargers have actually been able to leave San Diego for the better part of a decade, thanks to a termination clause that allows the team the option to bail on its lease with Qualcomm Stadium between February and March every year, which is why there's always an article about whether or not the team is staying. It's as annual as the Super Bowl. As you may have surmised, the team has yet to actually move from San Diego, but with no serious plans to upgrade Qualcomm in the near future, the Chargers have to be considered as one possibility for the NFL's new international team.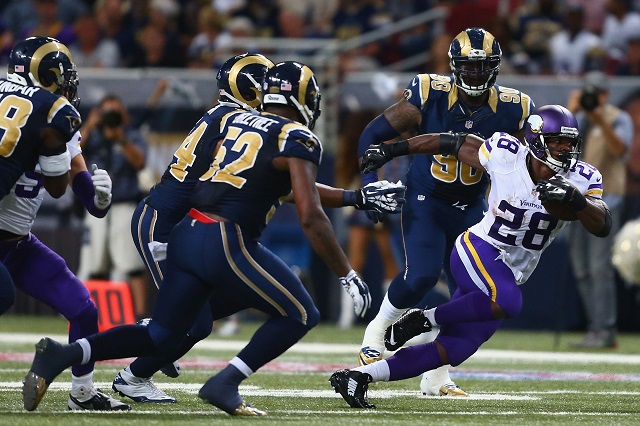 1. St. Louis Rams
There's a reason why every article about an NFL  team on the move features the usual suspects: It's because picking a franchise up and bringing it somewhere else is a long and involved process. Although it's slightly out of date now, FootballPHD's rundown of each stadium's cost and lease terms (mind the yellow) does an excellent job of breaking down which teams are locked into their stadiums for how long and how tightly. The Dolphins, for example, aren't going anywhere, since the owner of the team also owns the stadium.
The Rams, on the other hand, have been not-so-secretly looking to move for a while. With public funding dwindling for Edward Jones Dome, plus the managing director of NFL U.K. going on the record to say that there's been internal discussion about the prospect, as well as the open secret that more games in London this year will test the waters on an extended interest in the game, well, after a while it begins to look like the only thing standing between London and a permanent NFL team is time.