The 4 Greatest Moments in Wisconsin Badgers Basketball History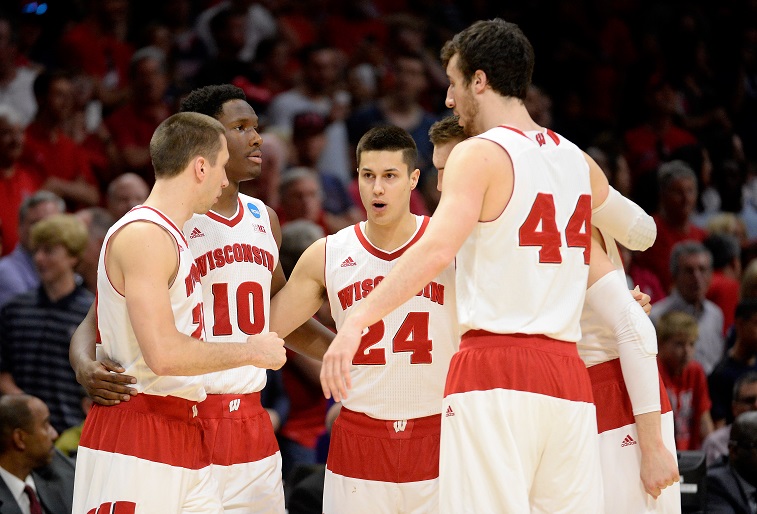 The Wisconsin Badgers are a No. 1 seeded NCAA team. This could be surprising to some, particularly anyone who follows college basketball fairly casually, since they're most famous, at least in recent years, for making an unexpected run to the Final Four in 2014 — and proving the foil for Aaron Harrison's epic three-pointer — and repeating that feat in 2015. Making the Final Four that is, not losing to Kentucky on a buzzer beater, although they will play the Wildcats to decide one half of the NCAA tournament final. Badgers fans are hoping their team comes out on top, while Calipari's contingent wouldn't mind another Harrison-lead victory.
While most of the focus has been on Fran Kaminsky, the team's standout center (he averaged nearly 19 points and eight boards in his senior year), the Badgers are more than just one player having a hot year, even if their most well-known alumni to make it in the NBA is Devin Harris. With that spirit in mind, we we back through the annals of Wisconsin basketball history in an effort to give you a look of five program-defining moments for the Badgers.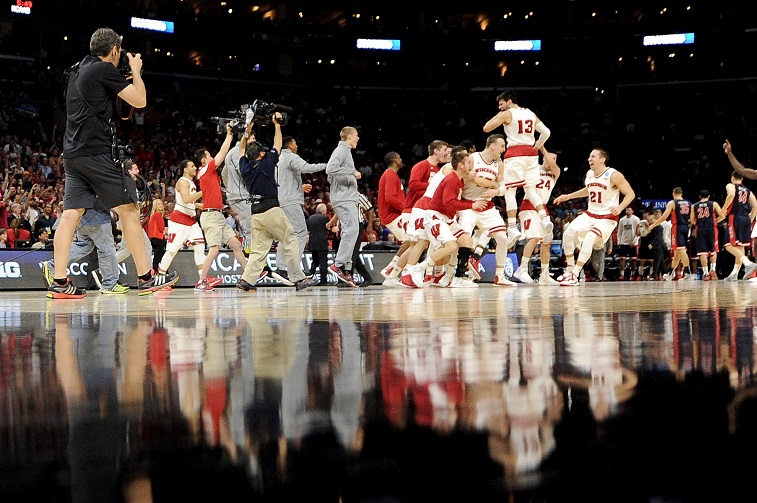 1. Their first victory
Notable for coming two years after their program was founded — and just a decade after the sport of basketball was created by Dr. James Naismith — Wisconsin defeated Waylan Academy 25-15 on February 15, 1990. It almost goes without saying, but the Badgers Basketball of the turn of the 20th century hardly resembled the game we watch today. Their first season, for example, was a winless 0-3 venture. Nowadays, Wisconsin puts together significantly more successful campaigns: They haven't finished with single-digit wins since 1984. And it all started over a century ago.
2. Breaking the drought in 1994
While the Badgers have one title to their credit, a 39-34 win over the the Washington State Cougars in 1941, we'd posit that their 1994 campaign is more important. Why? Well, to put it bluntly, the emotional impact of pre-WAR NCAA basketball games is fairly muted in comparison to their relatively-contemporary analogs, and the 1994 Badgers team, while being eliminated in the second round, brought Wisconsin into the NCAA tournament for the first time since 1946, reigniting, however briefly, the hopes of fans who had seen their team flounder for decades. Which leads us to point three quite nicely.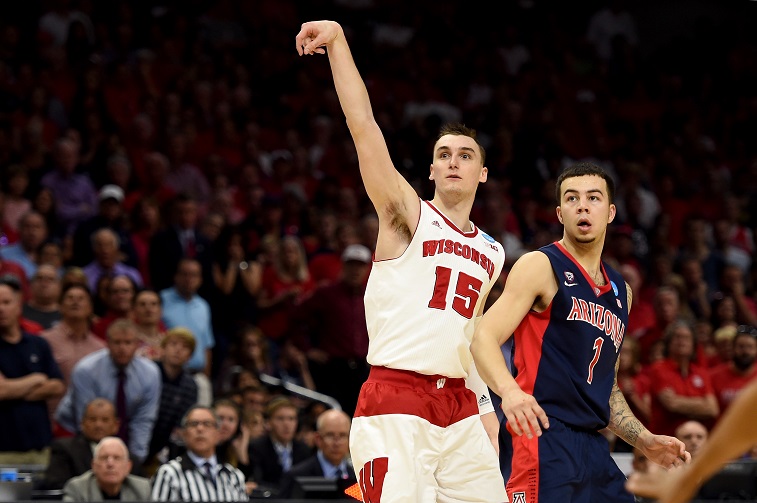 3. Back-to-back Final Four appearances
Too soon? If this was a Duke Cheat Sheet, or something chronicling the escapades of John Calipari, then perhaps a pair of Final Four appearances would be less notable, but for the Badgers, this represents just the third time they've made it to that level of March Madness in school history, and the fact that they've done it in repeat seasons is awesome, particularly because of how they did it.
In their regional game against Arizona, it felt like Wisconsin simply forgot how to miss shots. Finishing the game by going 55% from the floor overall will do that, particularly when you're approaching the 80% mark during the second half. And then there was this: Sam Dekker's dagger. You're going to want to watch it again, so we've embedded it below. That was a hell of a shot. Also, there's an Aaron Rodgers cameo. Earning Rodgers's fandom could've counted on this list.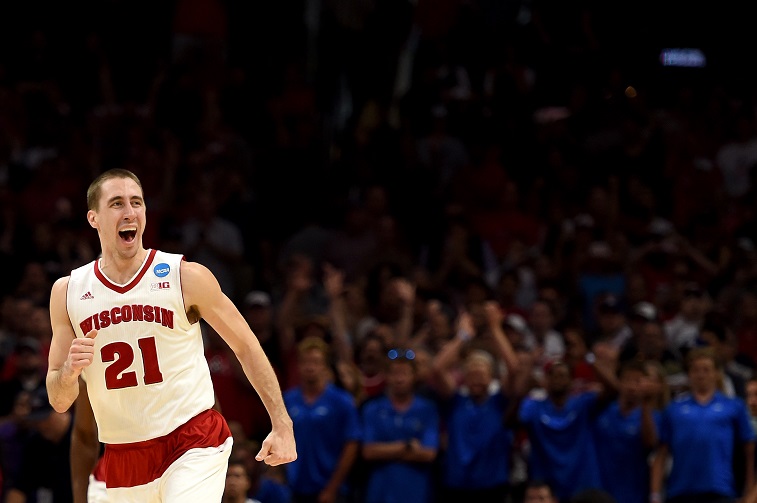 4. Wisconsin's Cinderella Run in 2000
Coming into the tournament as an eight seed, few people predicted great things for the Badgers. Although things had started to turn around under coach Dick Bennett, who had lead the team to a positive record, the Badgers were expected to be like the vast majority of teams in each NCAA Tournament — a midly entertaining speedbump with minor upset potential. That's not exactly how it went down.
Instead, Wisconsin powered through Fresno State, Arizona, Louisiana State, and Purdue before bowing out to Jason Richardson's Michigan State in the National semifinals. It was the kind of run every fanbase loves to experience, and it forshadowed (at least in part) the next decade of quality play from the Badgers.
Wisconsin will play the Kentucky Wildcats this Saturday in Indianapolis. If they win, they will have made it to the National Championship Game for the first time since 1941. They won that one; who's to say history won't repeat itself?
All data courtesy of Sports Reference.com