4 'Legendary' Sports Teams That Were a Disappointment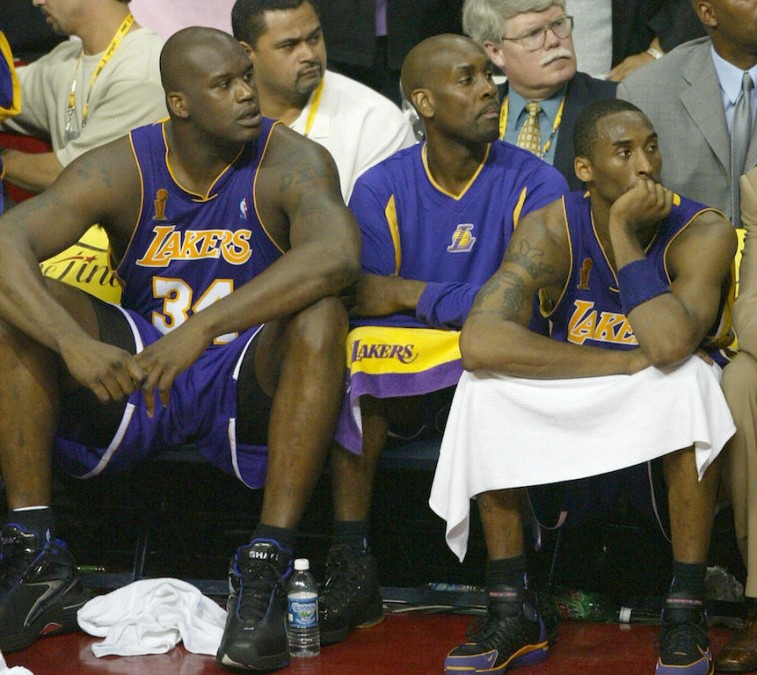 For all the success stories in sports history, there are infinitely more examples of failure. That makes a whole lot of sense: at the end of every season or event or tournament, there's only one winner. The rest — even with a respectable finish — are still nothing better than second best. That's a fact.
It may sound a bit cynical to feel that way, but once you've reached a certain level in professional athletics, it really is all about winning. That's why they play the game. And while losing is an awful experience, that's not as bad as it can get. No, what takes the cake is failing when everyone expects you to succeed, coming up short when it should be the easiest. That's the worst.
It doesn't matter what sport we're talking about, there are plenty of examples of teams that fail to live up to the hype. They are considered "super teams" or "guarantees" even before they step onto the field. They are made up of star players, have talented coaches, and are provided with infinite resources to get the job done. For these teams, anything less than a championship is totally unacceptable. Yet, in that quest for greatness, the exact opposite happens. These teams fail miserably. Whether the pressure was too much or they were never really that good to begin with, their collapse becomes more of a topic of discussion than their achievements ever would've been. History never forgets these scenarios. And neither do we.
It's time to acknowledge those teams that were supposed to be dominant, yet ended up being dominated. Here's a look at the four most disappointing teams in sports history.
1. 2012-13 Kentucky Wildcats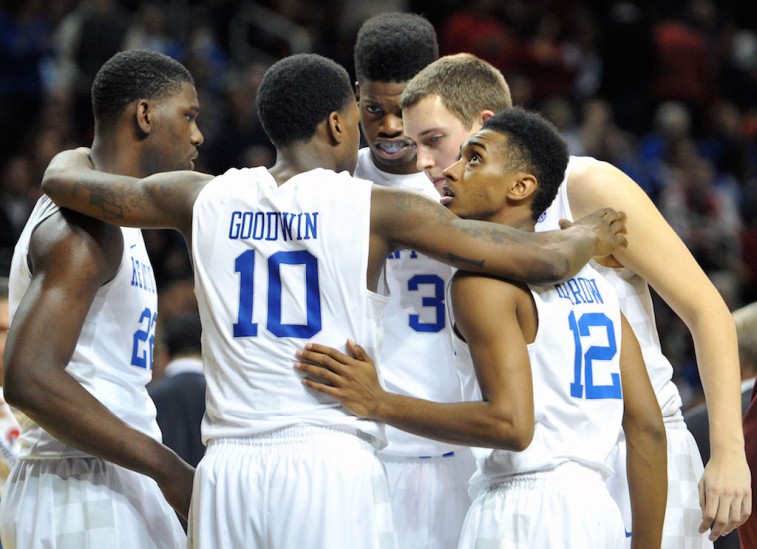 Record

: 21-12

Finish

: Lost in First Round of the NIT Tournament

Key Players

: Nerlens Noel, Willie Cauley-Stein, Archie Goodwin
The 2012-13 Kentucky Wildcats had the difficult task of following a group that had won the national championship the year before. And that team wasn't just good; they were fantastic. Led by superstar Anthony Davis, they were a well-oiled machine stormed through college basketball, finishing undefeated in conference play — 16-0 —  and ending the year with a 38-2 mark. However even at a Kentucky program where expectations are always sky high, we should've known better than to think the 2012-13 Wildcats could maintain that crazy level of success. This team was not ready for the hype.
Despite a No.3 preseason ranking, anyone who took the time to watch ESPN's All-Access Kentucky could see this was going to be a rocky year for a Wildcat team looking to defend the crown. In the end, this team didn't even make the NCAA tournament. They did, however, enter the NIT tournament as a No.1 seed. Unfortunately, they would lose to Robert Morris 59-57 in the first round. It was the perfect ending to a perfectly disappointing season.
2. 2004 U.S. Olympic Men's Basketball Team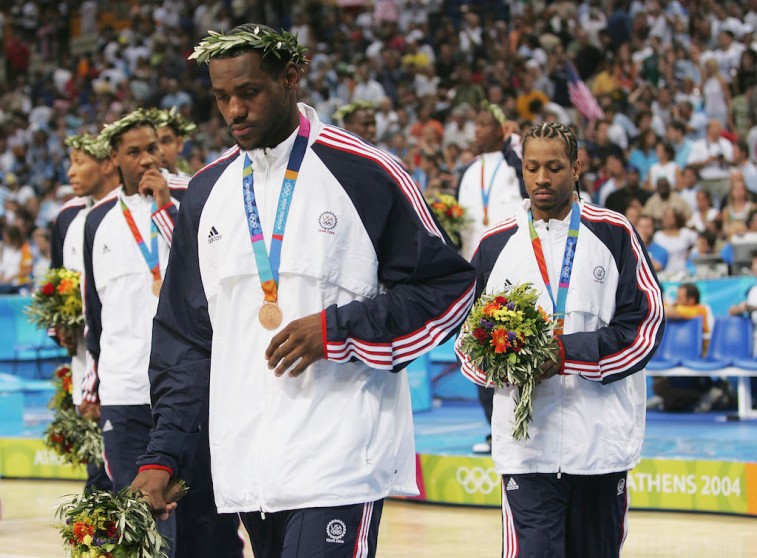 Record

: 5-3

Finish

: Bronze Medal

Key Players

: Allen Iverson, LeBron James, Carmelo Anthony, Tim Duncan
At the 2004 Summer Olympics in Athens, Greece, the United States Men's Basketball Team was given the ultimate wakeup call. No longer could a team made up of NBA stars win on talent alone. International basketball — with its team-oriented mindset — had shown that, on this particular stage, chemistry, focus, and discipline were king. We fans expected our men's national team to bring home the gold. We were majorly let down.
The 2004 U.S. Men's Basketball Team finished the tournament with a 5-3 record, which included an opening game beatdown at the hands Puerto Rico by the score of 92-73. Even with Allen Iverson, Tim Duncan, and LeBron James, this group barely edged out Lithuania in the Bronze Medal Game. If there was any silver lining in this poor performance, it was the formation of the USA Basketball Men's Senior National Team program, which succeeded in helping the team rediscover its dominance in international play.
3. 2012-13 Los Angeles Lakers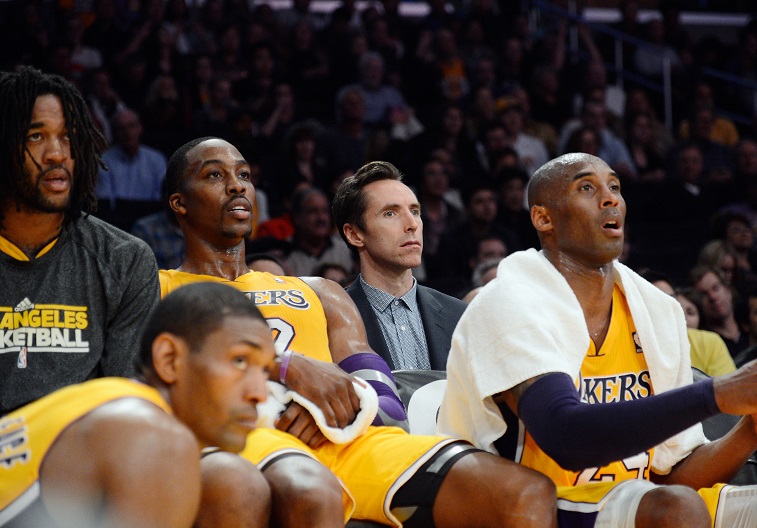 Record

: 45-37

Finish

: Third in the Pacific Division; First-Round Playoff Loss

Key Players

: Kobe Bryant, Dwight Howard, Steve Nash, Pau Gasol
A lot was expected out of the 2012-13 Los Angeles Lakers. Not only were Kobe Bryant and Pau Gasol back and hungrier than ever, but the organization had also managed to acquire both Dwight Howard and Steve Nash in separate trades during the offseason. This group was primed for Western Conference domination and NBA supremacy. Only that never happened.
Nash broke his leg in the second game of the season and would never again return to form, Bryant and Howard couldn't get on the same page, and the Lakers went through three different coaches before the end of the year. Why Mike D'Antoni was the eventual choice to coach this team still boggles our mind today. This whole experiment was an unmitigated disaster right from the start. The band aid was finally ripped off following a first-round playoff sweep at the hands of the San Antonio Spurs and Howard's eventual decision to sign with the Houston Rockets at the end of the season.
4. 2011 Philadelphia Eagles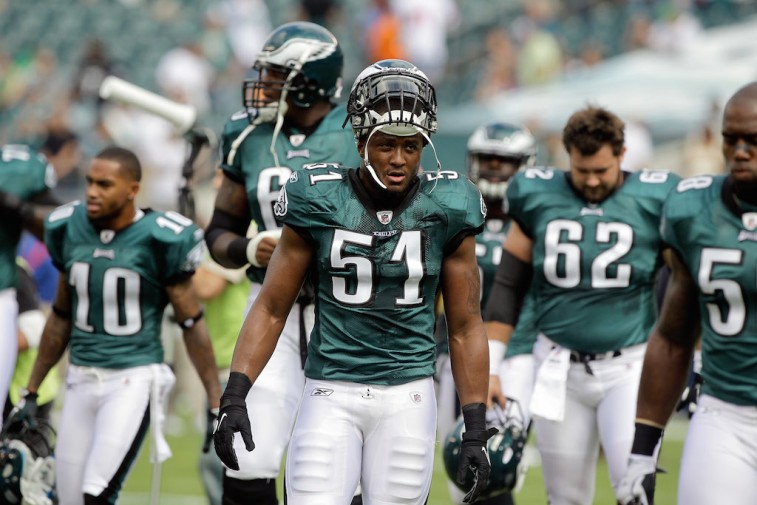 Record

: 8-8

Finish

: Second in the NFC East; Missed the Postseason

Key Players

: Michael Vick, LeSean McCoy, DeSean Jackson, Nnamdi Asomugha, Jason Babin
There are times when bold sports predictions come to fruition and there times when those predictions couldn't be further from the truth. The 2011 Philadelphia Eagles fall into the latter category.
After a summer filled with massive free agent signings — most notably cornerback Nnamdi Asomugha — former Heisman Trophy winner Vince Young had the audacity to dub this group a "Dream Team." That was a big mistake. Save for maybe the first game of the season, the Eagles never lived up to the lofty expectations.
This team of stars had no heart, no chemistry, and no toughness. They had a former offensive line coach masquerading as a defense coordinator. And at one point in the year, they were a miserable 4-8. Somehow the Eagles finished the 2011 season with a .500 record, but still missed the playoffs. It's fair to say this was the beginning of the end of the Andy Reid era Philadelphia.
 All statistics are courtesy of Sports-Reference.com.