The 4 Most Exciting Sporting Events Scheduled for 2015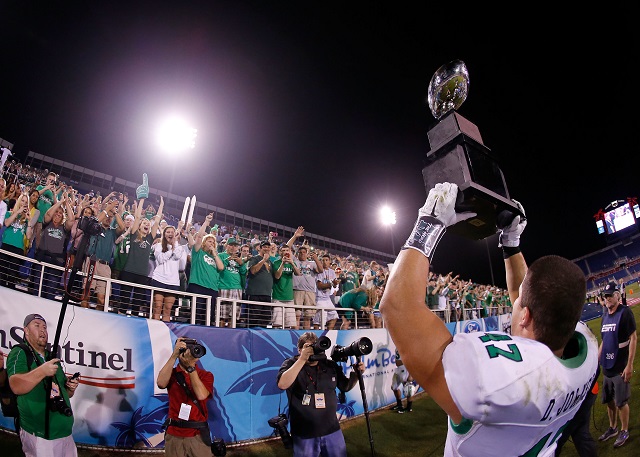 2015 is going to have to work awfully hard to outdo 2014 as a memorable year in sport — it's going to be a year without the Olympics or the World Cup, two things that tend to dominate the hearts and minds of fans everywhere — but there are still some big things to look forward to as the calendar year changes over and a new set of games, results, and athletic competitions roll around again. The yearly events, like the Super Bowl, the World Series, and March Madness, are a bit of a given, so we're not going to be focusing on those quite as heavily (although exception can, and will, be made for certain annual happenings as they arise) because, well, you already know they're coming, we already know they're coming, and there's little point in going over them if we already know that.
So, without further delay, here are the four things we're most excited about for the sports year that will define 2015. Presented in chronological order.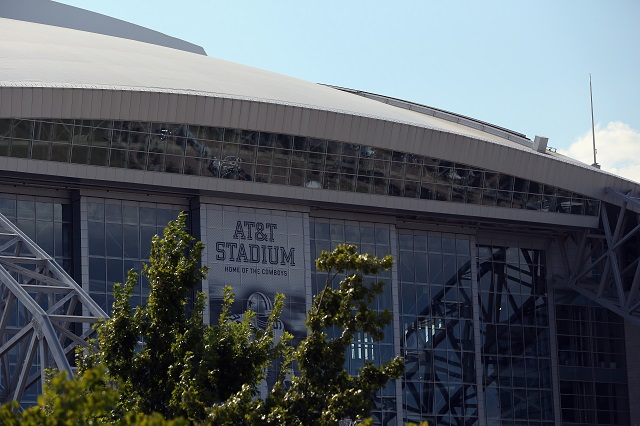 1. The First Annual College Football Playoff Championship Game
On January 12, the awkwardly named College Football Playoff Championship will be held at the AT&T Stadium in Arlington, Texas. If the venue sounds familiar to you, it's probably because the stadium is also the home field for the Dallas Cowboys, who are a little team in a small professional sports league that you might have heard of, called the NFL. Anyway, this game will mark the culmination of the first annual CFB Playoffs, which replaced the BCS system this year. We don't know who's playing in it yet — the playoffs start on New Years — but we're excited to see the results.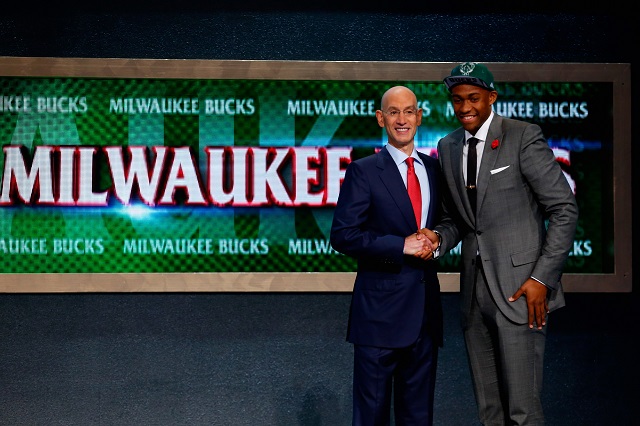 2. The 2015 NBA Draft
Ok, so, the NBA draft happens every year. You could argue that this is one of those annual things that we could leave off, except that the talent disparity from each year is such that having two back-to-back drafts with franchise quality players is a rarity. What does this mean? It means that the 2015 prospects — specifically centers such as Jahlil Okafor and Karl Townes — have some serious potential to make an impact in the pro leagues after they're drafted this June. Still suffering from disappointment over last year's draft? Well, we can sympathize, but remember: hope springs eternal, particularly if you're a fan of one of the teams slated to pick at the top of the lottery this summer.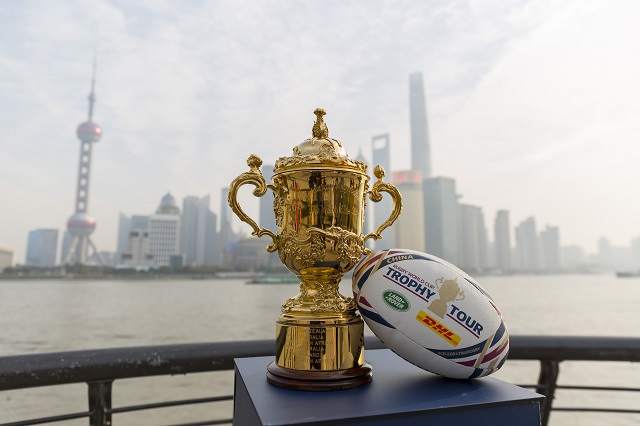 3. The 2015 Rugby World Cup
It's not soccer, and it's not football (and it's not soccer-football, either), but if you really need an excuse to get your World Cup fix on, the Rugby World Cup is coming to England — the tournament runs from mid September until Halloween —  and it promises to be awesome, because rugby is awesome, regardless of which variation you play (this is rugby union, as opposed to rugby league. They are two different games with the same name). Everyone has that friend who never really followed soccer until the World Cup happened, and now you can have that same opportunity with rugby. It'll be great, we promise.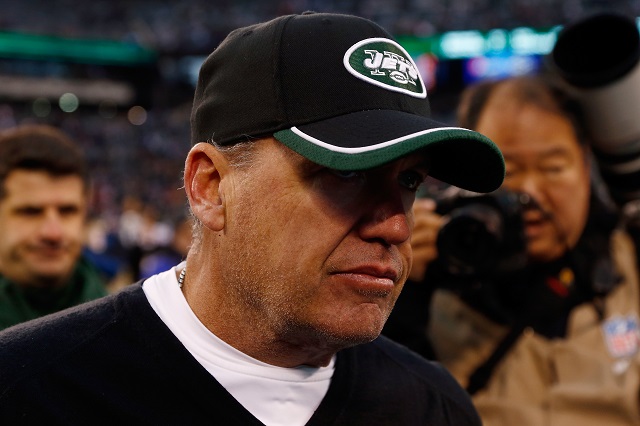 4. Rex Ryan's Speech about missing the 2015 NFL Playoffs
Barring an extraordinarily unlikely turn of events, Rex Ryan will not be the head coach of the New York Jets next season. That said, he's unlikely to remain unemployed for very long, and we're reaching here, but we anxiously await the next bout of verbiage that Ryan will dispense in the heat of the moment as whatever team he's with — and, as an aside: how epic would it be if it was the Jets, again? — is eliminated from Super Bowl contention. Mark your calendars and keep a sharp eye out.
Did we miss anything? Were you looking for something on the annual Shirone Giant Kite Battle (video below, because it's awesome)? Let us know on Facebook or Twitter.