The 5 Athletes Who Made the Most Endorsement Money in 2015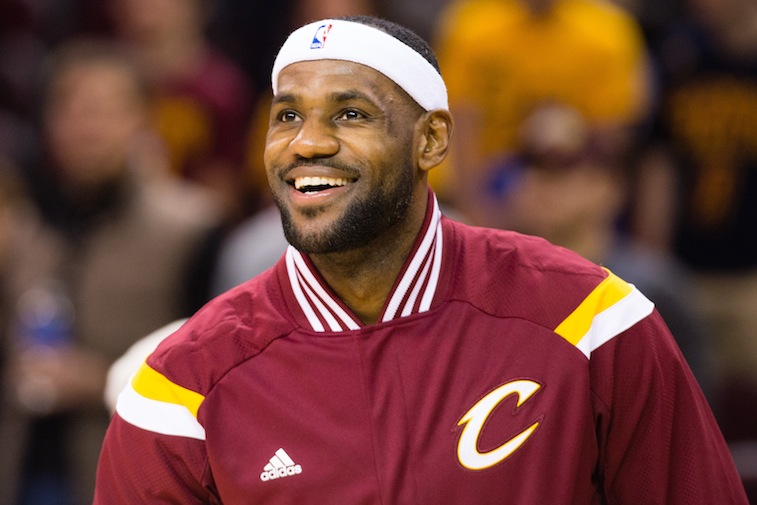 Being one of the top athletes on the planet comes with its perks — fame, popularity, and a high salary among them. However, while each of these particular things are fantastic in their own right, combining them shows the true measure of an player's worth. By that, of course, we're talking about endorsement deals.
Talent on the court translates to crazy-big money off of it. In fact, it is projected that the top 100 highest-paid athlete endorsers have earned over $836 million in sponsorship money in 2015. That's a 13% increase from the numbers in 2014. How is this even possible? We're so glad you asked.
The good folks at opendorse — who "connect marketers with athletes to build endorsement campaigns" — examined key information associated with some of today's biggest athletes. This info included Forbes' highest-paid athletes data, current endorsement deals for individual athletes, their earning power, and their estimated cost per sponsored tweet.
After analyzing all this data, opendorse was able to project how much an individual would earn through sponsorships this year. It should come as no surprise that the names at the top of the list are some of the world's most recognizable athletes. However, what is interesting, is how much these superstars are actually expected to bring in. While these numbers are projections, and subject to change based on the discovery of new deals, at present, they're still pretty insane.
With that, here's a look at the the five athletes who made the most endorsement money in 2015.
5. Kevin Durant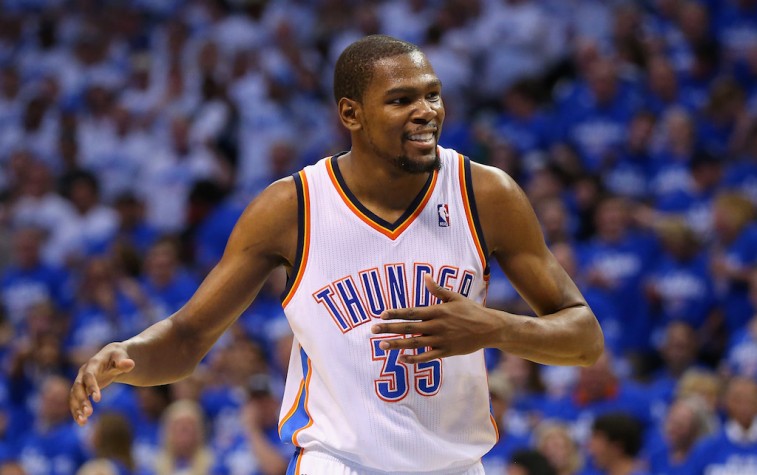 Yearly Endorsement Earnings

: $35 million
Injuries may have derailed Kevin Durant's 2014-15 NBA season, but that doesn't change the fact that he is still one of the most popular figures in the entire league. While his 10-year — worth potentially $300 million — Nike deal is easily his most lucrative endorsement, KD also brings in the bacon through sponsorship deals with 2k Sports, Sprint, Sparkling ICE, KIND Snacks, and Degree. According to opendorse, with all these partnerships in place, the Oklahoma City Thunder standout is looking at a projected $35 million in endorsement earnings in 2015. Not a bad haul for the Durantula.
3. LeBron James (Tie)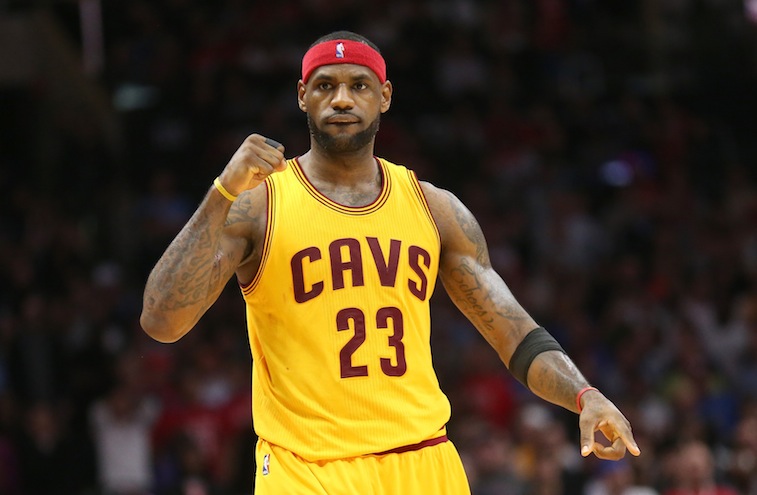 Yearly Endorsement Earnings

: $44 million
LeBron James is the King of the court, the King of the Twitter world, and, according to opendorse, the King of the NBA's projected earnings from endorsement money in 2015. James has deals with Nike, Beats by Dre, Coca-Cola, Kia, McDonald's, and Samsung. When added together, No. 23 on the Cavaliers is looking at a possible haul of $44 million from sponsorships this year. Clearly, it pays to be royalty.
3. Phil Mickelson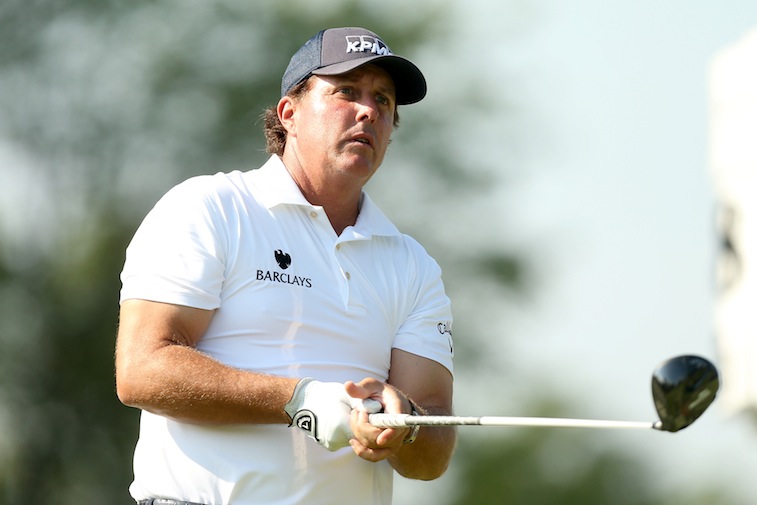 Yearly Endorsement Earnings

: $44 million
With players like Jordan Spieth, Rory McIlroy, and Jason Day leading the youth movement in professional golf, it's clear that competition on the course is better than ever. And while Phil Mickelson may not be challenging these kids for tournament wins on a regular basis, none of them have anything on the lefty when it comes to endorsement earnings. Even without having a Twitter account, Mickelson's deals with companies such as KPMG, Rolex, ExxonMobil, Callaway, and Barclays are projected to earn the five-time majors champion $44 million in 2015. In the world of athletes and sponsorship agreements, that's as close to a hole-in-one as you're going to get.
2. Tiger Woods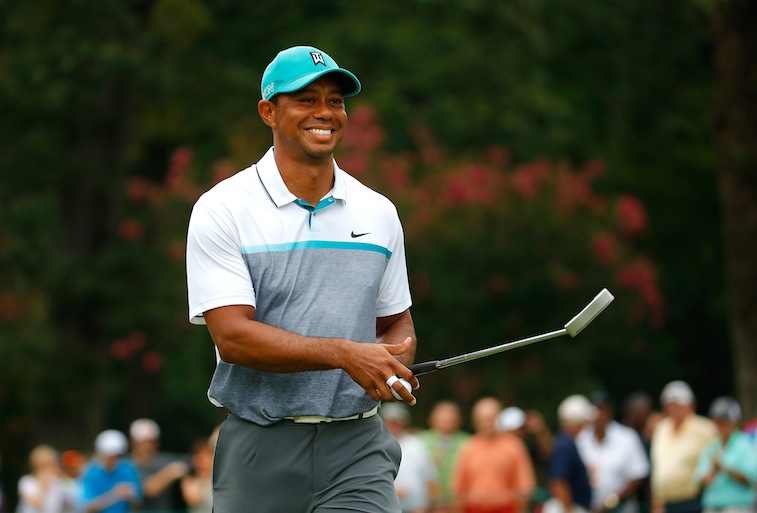 Yearly Endorsement Earnings

: $50 million
Tiger Woods's prowess on the golf course is not even close to what it once was — something that gets more obvious each and every time he picks up his clubs. However, when it comes to lucrative endorsement deals, he's still the top guy on the tour. With a projected $27,728 per sponsored tweet, and agreements in place with Nike, Upper Deck, Rolex, Muscle Pharm, Fathead, Woods is looking at a $50 million endorsement haul in 2015. It still pays to be Tiger.
1. Roger Federer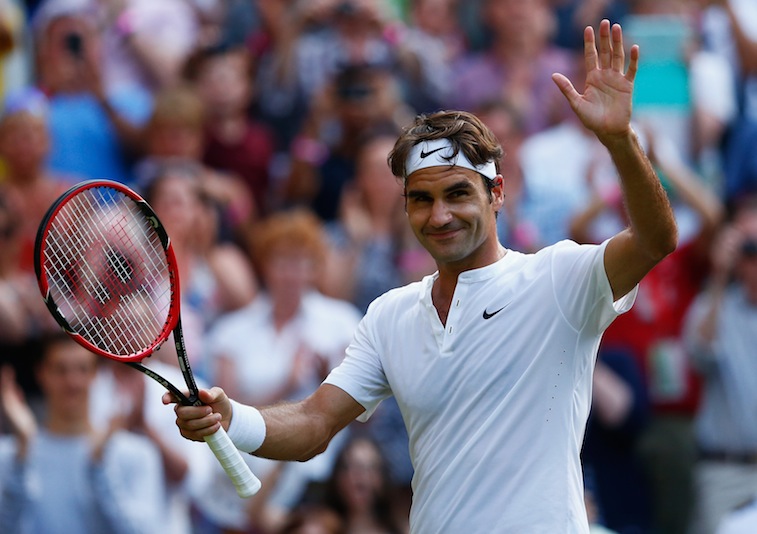 Yearly Endorsement Earnings

: $58 million
There's no denying Roger Federer is among the best tennis players in history. Whether or not he is the greatest of all time, however, is still a continued topic of discussion. However, when it comes to the biggest athlete endorsers of 2015, Federer is in a class by himself.
Through his deals with Wilson, Nike, Rolex, Mercedes-Benz, and Gillette, the world's current No. 2 player is projected to bank $58 million in endorsement money this year. While we're sure Federer would rather add some more grand slams to résumé than be tennis' king of the endorsement market, this impressive figure has to be a pretty sweet consolation prize.
 All statistics are courtesy of Forbes and opendorse.
For the rest of the Top 100 Highest-Paid Athlete Endorsers 0f 2015 — courtesy of opendorse — click here.