The 5 Best 3-and-D Players in the NBA Right Now
In 1997, undrafted free agent Bruce Bowen signed a 10-day contract with the Miami Heat and logged one minute and one block in his NBA debut. From there, the 30-year-old shuttled between Miami, Boston, and Philadelphia, before finally finding a home in San Antonio in 2001. In all, Bruce Bowen carved out a 13-year career as a defensive specialist, three-point bomber, and the ultimate thorn in Kobe Bryant's side, laying groundwork for the "3-and-D" athlete.
In the copycat world of sports, 3-and-D is the latest movement to take the league by storm. With a solid 3-and-D specialist in the rotation, top ball clubs have another body and six personal fouls to sic upon the other team's best player. On the other side of the floor, this skilled marksman can stretch the defense without dominating the ball. For today's game, the 3-and-D role integrates well alongside two or three All Stars, while keeping these loaded rosters beneath the salary cap.
At the top end of the scale, the likes of Khris Middleton, Jimmy Butler, Klay Thompson, and Kawhi Leonard have evolved out of the 3-and-D specialty into bona fide superstars with big-time paydays. The five best 3-and-D athletes on this list, however, represent role players who rarely have their names called on the offensive end, yet somehow manage to come through in the clutch. Then, it's time to hustle back on defense and get a stop on the other end against the likes of LeBron James, Kevin Durant, or Stephen Curry.
5. DeMarre Carroll
DeMarre Carroll, aka Junkyard Dog, was somewhat of a throw-in and forgotten man last year in Atlanta, where he teamed up with four All Stars, Al Horford, Paul Millsap, Jeff Teague, and Kyle Korver. These 2014-2015 Atlanta Hawks went 60-22 and claimed the first seed in the East, before being swept out of the Conference Finals by James and his Cleveland Cavaliers. Carroll, for his part, drew the primary assignment on James and did hold The King to 44% shooting.
In all, Carroll averaged twelve points, five boards, and two assists per game through two breakout seasons in Atlanta. For 2015, Carroll hit 40% of his threes, and was the deadliest shooter on the team, behind Kyle Korver, who knocked down 50% of his three-point shot attempts in his own right.
Before cracking the starting lineup in Atlanta, Carroll bounced between four separate NBA teams in three years and put in one D-League stint in North Dakota. Carroll, like many other 3-and-D players on the rise, chose to cash out this offseason and signed on to the Toronto Raptors with a four-year, $60 million deal. A series of nagging knee injuries, however, has kept Carroll out of 47 games in Toronto this season.
4. Robert Covington
Robert Covington, like Ben McLemore in Sacramento, is an exciting young talent who has unwittingly been banished to a dysfunctional NBA purgatory where it is easy to be overlooked by the casual fan. In Philadelphia, Covington is part of the 76ers, a franchise that went 32-122 over the last two seasons after taking centers at the top of the draft for three consecutive years. Joel Embiid, the third overall pick in the 2014 Draft, may never see one game of NBA action.
Against this backdrop, Covington emerges as a surprisingly refreshing diamond in the rough for the City of Brotherly Love. This season, Covington is putting up 12 points per game off steady 35% three-point shooting. After getting it going from the outside, Covington, at 6-foot-9, can also drive the basketball past lumbering stiffs to throw down hammer dunks at the front of the rim.
On the other side of the floor, Covington is fully capable of guarding multiple positions; a smart gambler who often darts into action to come up with timely weak side blocks and steals. Covington, like many other 3-and-D athletes, went un-drafted out of Tennessee State University. From there, he split time between work in the D-League and on the Houston Rockets' bench. By 2015, Covington had won his spot as the starting small forward in Philadelphia. With time and wins, he will earn his due as one of the premier "glue guys" in the league.
3. Wesley Matthews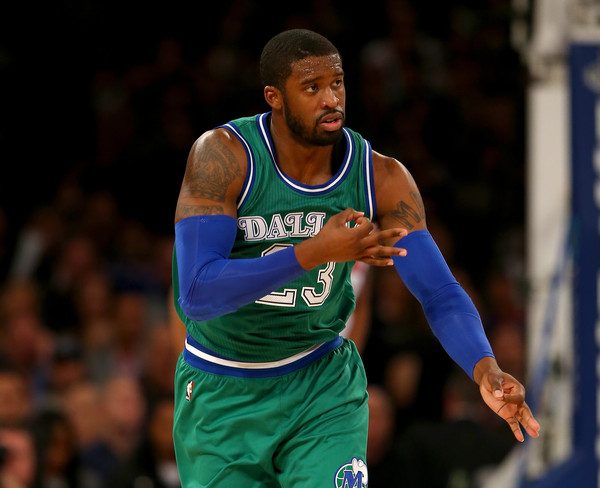 For years, Wesley Matthews labored in relative obscurity in Portland, far removed from major U.S. media markets. As a Trail Blazer, he emerged as the emotional leader on team rosters that also featured Damian Lillard and LaMarcus Aldridge. In 2014, Matthews put up 16 points per game while hitting 39% of his three-point shot attempts. He, like many other 3-and-D players, went un-drafted out of Marquette and leveraged this slight to fuel his fire.
In 2015, Matthews was back at it again, averaging 16 points a contest before blowing out his Achilles tendon late last season. Still, the Mavericks banked on him returning to form by signing him to a maximum four-year, $64 million deal this summer. The Mavericks, at that time, were apparently primed for a title run, with DeAndre Jordan anchoring the middle, Dirk being Dirk, and Matthews locking down the perimeter.
These plans, however, went up in smoke, after Jordan's Clipper teammates barricaded themselves at the big man's Houston home until he signed upon their dotted line. The 2016 Mavericks are down, but not out — fighting tooth and nail for the final playoff spot in the West. Matthews, for his part, is chipping in with 12 points per game, while demanding the toughest defensive assignment on the other end. Matthews, at a rangy 6-foot-5, is especially good at putting a body on his man, cutting off drives in space, and holding his position on the low block.
2. Andre Iguodala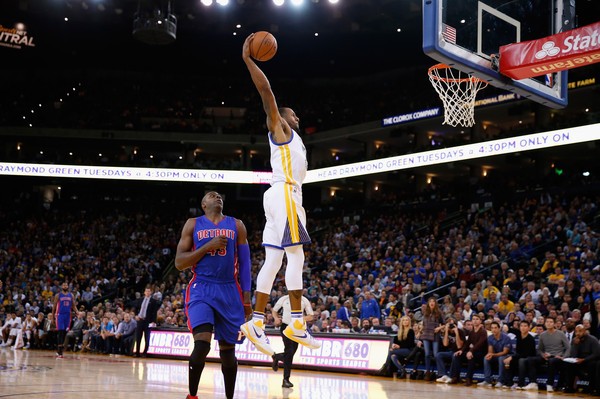 In the 2015 Finals, Andre Iguodala proved that he was worth every penny of his $48 million contract when he got the Game 4 starting nod and accepted the primary assignment for going head-to-head against James. From there, he harassed James into 38% shooting, largely by getting physical on the low block and forcing the King to settle for jump shots late in the shot clock.
After securing the rebound, Iguodala ran the floor for easy dunks and layups in transition. As an added bonus, he nailed 40% of his three-point shot attempts. For this, Iguodala took home Finals MVP honors. He appears on this list with a much different career arc than the typical 3-and-D role player. Iguodala went ninth in the 2004 NBA Draft to Philadelphia, as the alleged heir apparent to Allen Iverson.
As a 76er, Iggy made one All-Star Game appearance and even won a gold medal for Team USA before being part of a blockbuster four-team trade that landed him in Denver. He ultimately signed on with Golden State after a one-year stint in the Mile High City. Last year, Steve Kerr informed Iguodala, then 31 years old, that he would be coming off the bench for the first time in his life.
He slid down to the sixth-man role to make room for Harrison Barnes. When checking into the game, Iguodala emerges as the ultimate lynchpin of a deadly small-ball lineup that flanks four versatile wings and shooters around Draymond Green at center. He is part of the basketball revolution.
1. Danny Green
Danny Green follows in the footsteps of Bruce Bowen, Robert Horry, George Hill, and a young Kawhi Leonard as the latest iteration of the 3-and-D movement out of San Antonio. The Spurs dynasty was built upon a suffocating team defense and a balanced motion offense anchored by rugged post play. This year, the Spurs are stifling opponents to a league-low 92 points per game and racing out to an .847 winning percentage.
The Spurs and Warriors are both set upon a collision course to the Western Conference Finals for all the marbles. In Green, the team has another lockdown defender capable of guarding multiple positions. This versatility allows San Antonio to aggressively switch off screens and pick-and-rolls, without missing a beat. Last week, the team wrote the blueprint to beat the Warriors, in handing off Curry to multiple athletes off picks and harassing the sharpshooter into miserable 4-for-18 shooting.
Green, for his part, closed out this signature win with a +20 +/- rating. He is a streaky shooter, fully capable of catching fire at any time. In 2013, he torched the Heat for a record 27 triples, through the seven-game Finals series. The following year, in 2014, the Spurs won the re-match, with Green raining in 45% of his attempts from deep. This season, Green and the Spurs are back at it again — looking to add to their collective trophy case.
Statistics courtesy of ESPN.com and Basketball-Reference.com.