The 5 Best Backup Goaltenders in the NHL This Season
They are the players you don't think about often. You see them when the team is warming up. You see them sitting at the end of the bench, baseball hat on their head, opening and closing the door as players make their way off the ice for a line change. You may say to a friend, "That has got to be one of the easiest jobs in professional sports." We are, of course, talking about the NHL backup goaltender.
Strange, because many people consider goaltending to be the toughest job in the NHL. Think about it, whenever the goalie takes to the ice, he tries to stop every shot he faces. No one is successful in that goal; no one has even been successful 95% of the time in stopping every puck that comes their way. The best year any player ever had was 2011-12 when Brian Elliott stopped 94% of the shots he faced, and he did it while playing in 38 games, nearly half the season.
The backup usually doesn't have the luxury of playing that many games, but he's expected to deliver a performance that is just as good as the guy who plays on a much more consistent basis. For someone working a regular job, it's like being asked to fill in for a coworker that does the job 80% of the time and deliver up to his or her standard. Easy? We don't think so. Yet there are goaltenders that excel in the backup role. Here are the five best so far this season.
1. Michal Neuvirth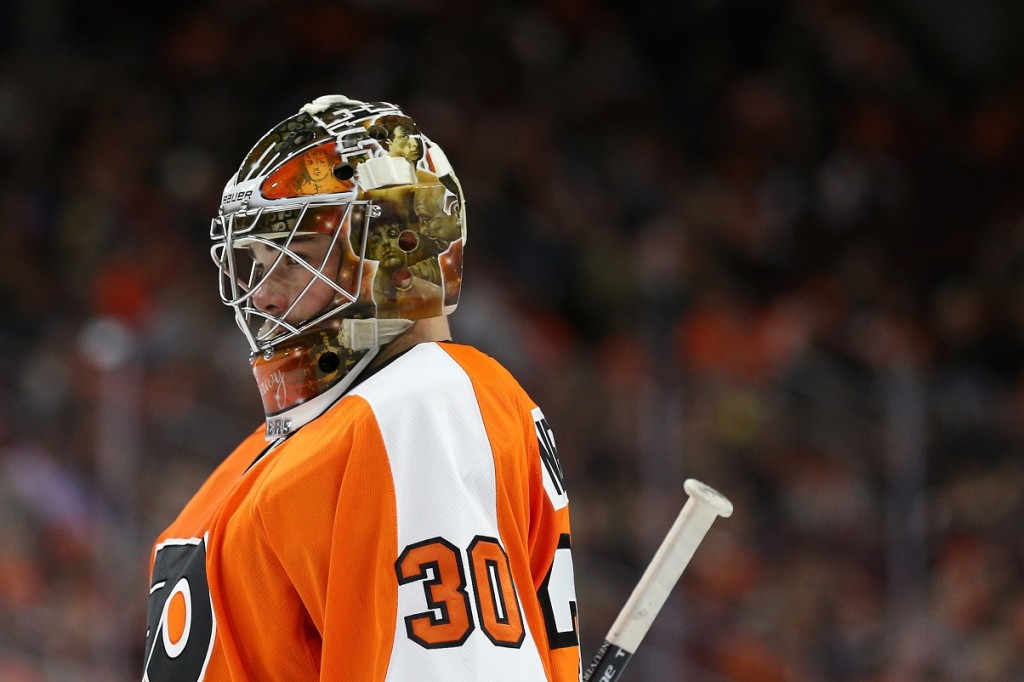 In early July, the Philadelphia Flyers signed 27-year-old Michal Neuvirth to a two-year deal worth $1.5 million in the first year and $1.75 million in the second year, replacing Ray Emery as the backup to Steve Mason. Before joining the Flyers, Neuvirth had played for the Washington Capitals, Buffalo Sabres, and the New York Islanders. Right now, the signing looks like an excellent move by Flyers general manager Ron Hextall.
Neuvirth has kind of become part of a co-starting tandem with Mason, who is in the second year of a three-year deal that pays him $4.1 million a year. In 16 games this season, Neuvirth has a save percentage of .937, which leads all NHL goalies with 15 or more games played. His goals against is also solid at 2.06, which puts him in the top five of players with 15 or more games. Those numbers are better than Mason's .909 save percentage and 2.72 goals against average.
2. Jhonas Enroth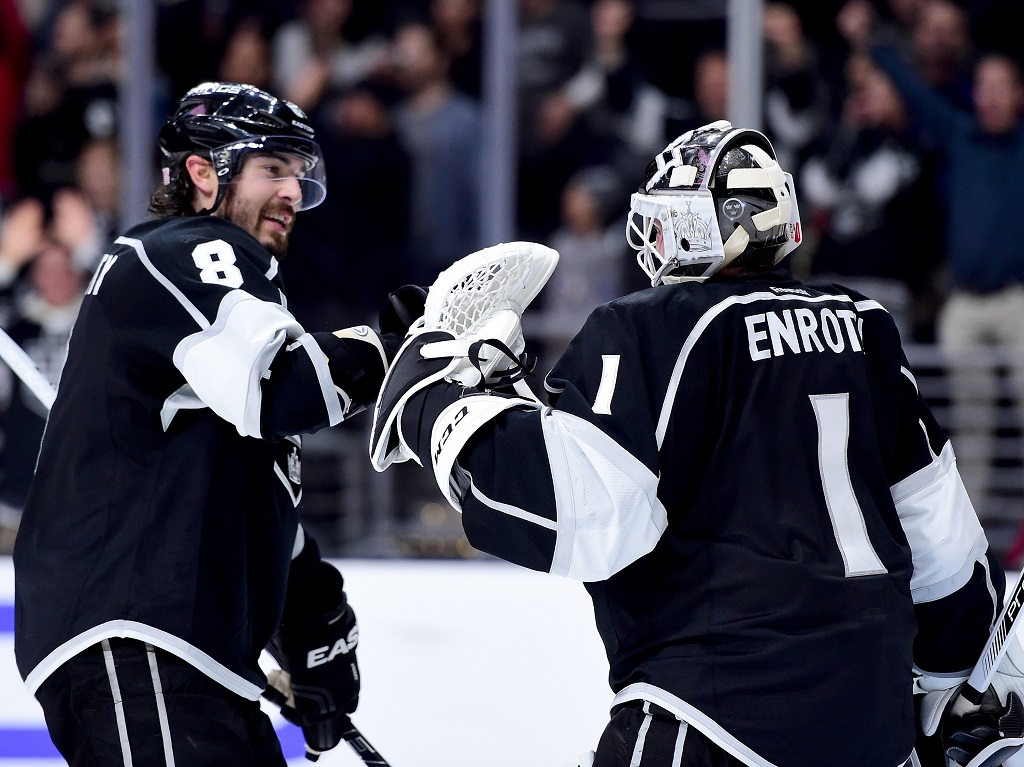 The Los Angeles Kings inked Jhonas Enroth to a one-year deal worth $1.25 million this summer. Enroth played for the Buffalo Sabres and Dallas Stars before signing with Los Angeles. He replaced Martin Jones as the backup. Enroth may not see the ice often with the Kings; after all starting goaltender Jonathan Quick is quite the ice hog, starting in 71 games last year.
Quick has had seasons of 60, 68, and another at 71 in 2009-10. The good thing for the Kings is that when Enroth has been called upon this season, he has been stellar. Enroth has started five games, and seen the ice in two more, putting up a .939 save percentage and a 1.89 goals against average. He's also thrown a shutout in one of those starts.
3. Antti Raanta
Antti Raanta came to the New York Rangers from the Chicago Blackhawks. The Rangers acquired the Blackhawks third-string goalie in June 2015 in a trade that sent forward Ryan Haggerty to Chicago. Raanta's numbers with the Blackhawks were a 2.41 goals against average and a .912 save percentage over the course of 39 games. He currently has one year left on his deal, paying him $800,000.
In the 10 games he has played in for the Rangers, Raanta has posted a .919 save percentage and a 2.31 goals against. He's cooled since the start of the season when he won his first four starts while posting a 1.20 goals against and a .955 save percentage. Raanta has not played since taking a puck to the head during a game with the Minnesota Wild on December 17.
4. Thomas Greiss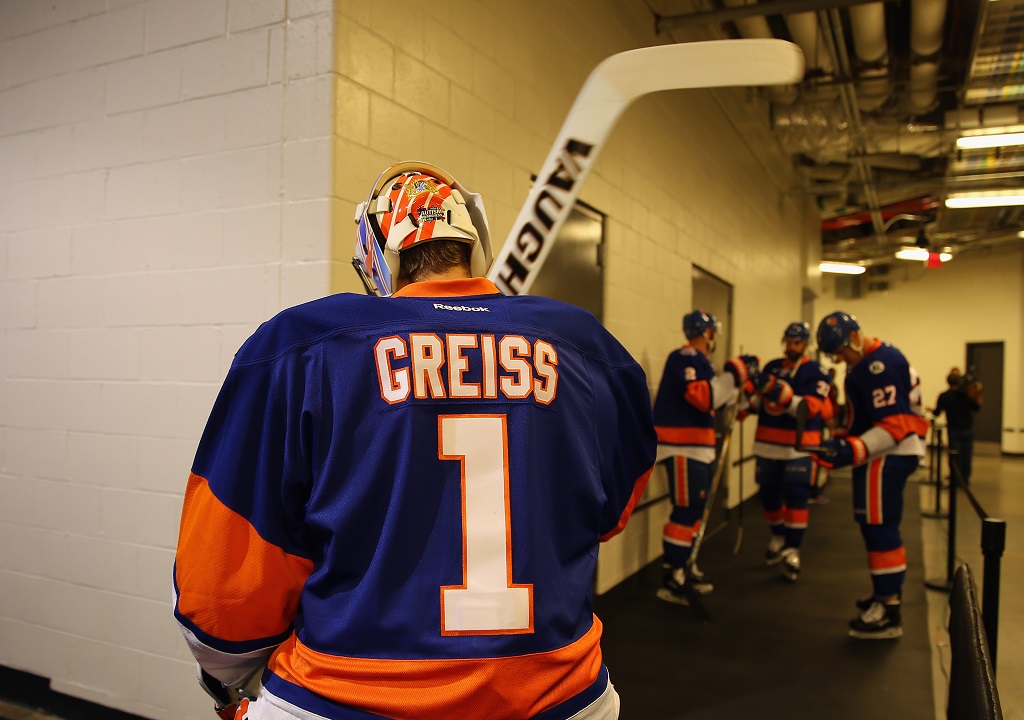 In July, the New York Islanders signed Thomas Greiss to a two-year deal worth $1 million this year and $2 million next season. Greiss joined the Islanders after playing for San Jose, Phoenix, and Pittsburgh. Greiss is well on his way to playing in the most games of his career this season. In his first six years in the NHL, Greiss played no more than 25 games, this season he has played in 15 so far. His numbers may have something to do with that.
Greiss has a .933 save percentage and a 2.03 goals against average for the Islanders. Those numbers are far better than his previous career averages of .913 and 2.47. Greiss's numbers are better than starting goaltender, Jaroslav Halak, who while making $4.75 million this season, has posted a .923 save percentage and a 2.09 goals against.
5. Al Montoya
Al Montoya is in his second year as a backup for the Florida Panthers, where he plays behind Roberto Luongo. He is pulling down $1.1 million this year, and if he keeps playing the way he has been when called upon, he may be in line for a raise. Last season, Montoya played in 20 games and posted some pretty bad numbers. His save percentage was .892 and his goals against average came in at 3.01, some of the worst numbers of his six-year career.
Montoya has turned it around in his seventh NHL season. In the eight games he has played, the 30-year-old has posted a save percentage of .930 and a goals against average of 1.79. Those numbers may not have been expected of Montoya, but the Panthers will take them.
Statistics courtesy of NHL.com and Hockey-Reference.com.