NFL: The 5 Best Canadian-Themed Team Logos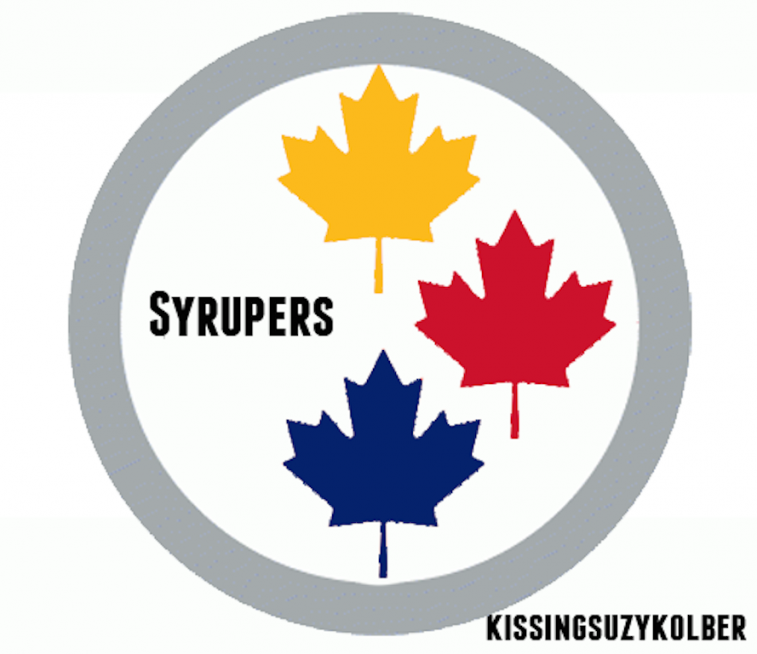 If you've ever tried to watch the Canadian Football League (CFL), then you already know it's not exactly like the American brand of football. There can only be one NFL.
First off, the goalposts are situated on the goal line. If we knew nothing else about the other particulars of the game, this minor detail would be enough to make us question the validity of the entire enterprise. Of course, the buck doesn't stop there. The rules get even more bizarre.
In Canadian football, each team has 12 players on the field at a time (as opposed to 11 in the NFL). You're only allowed three downs to make the 10 yards necessary for a first down. There are no fair catches, each end zone is 20 yards long, and goal line to goal line is 110 yards. The field in Canadian football is wider than that of American football — 65 yards to 53.5 yards — you only have 20 seconds to snap the ball between plays (40 seconds in the NFL), and there is no fair-catch rule. Welcome to the CFL, where almost every ball is live. Still, regardless of all the differences, one real fact remains: the National Football League is way more recognizable.
When it comes to the NFL, we know our teams and we know our logos. But how would we feel if our team crests were given a little makeover based off of things we associate more with our neighbors to north? No longer is that question just hypothetical anymore. It has been done for us.
Thanks to DRAWPLAYDAVE at Kissing Suzy Kolber, we now know the answer to the all important question: What If NFL Logos Were Canadian? And we have to say, we've come away impressed. So impressed, that we felt inclined to share our favorites. With that in mind, here are the 5 best Canadian-themed NFL logos.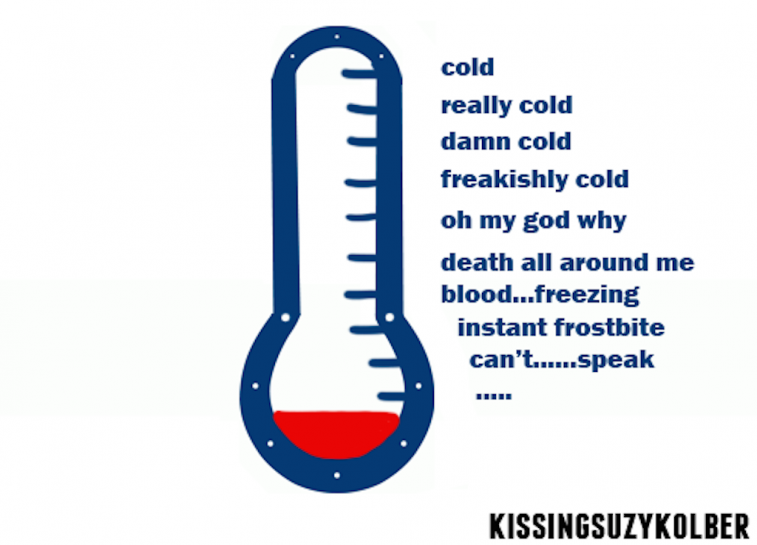 1. Indianapolis Colts
Canada can get cold. Really cold. This revamped logo is the perfect representation of what it can feel like during the worst periods of a Canadian-winter. You know once you get below "can't……speaking," you're really screwed. That's just the way it is, and people have to deal with it. We love how this logo holds the frame of the famous Indianapolis Colts horseshoe, but still manages to feel like an entirely new re-creation. Also, if you choose to look at it from a deeper level and think about how poorly former Colts quarterback Peyton Manning played — or still plays — in freezing temperatures, then this revised shield becomes infinitely more hilarious. Eh?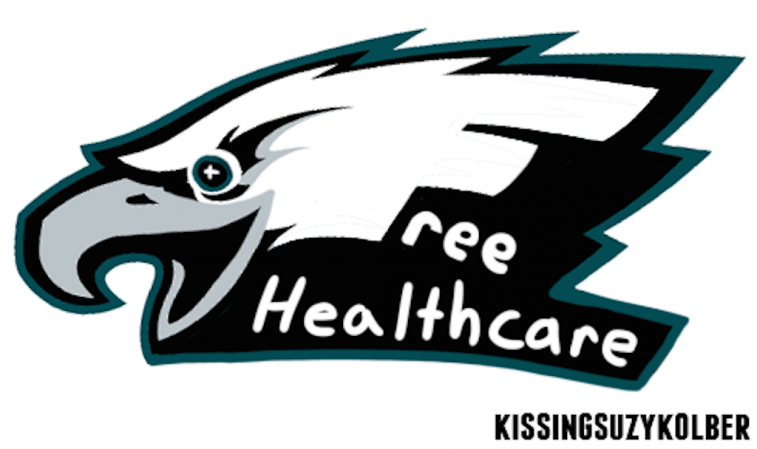 2. Philadelphia Eagles
If you've ever considered relocating to Canada, we're sure the country's free healthcare system had something to do with it. If it didn't, well, then perhaps it's time to have a bigger conversation. Regardless, we happen to think this updated Philadelphia Eagles logo is pure genius. Coach Chip Kelly has made a career of going against the grain. One of the interesting ways he's done this, is through his willingness to sign players coming off of major injuries. Sam Bradford (back-t0-back ACL tears), Kiko Alonso (ACL tear), Walter Thurmond (pectoral tear), Miles Austin (kidney injury, the list goes on and on. Kelly doesn't care. He believes in his sports science program. He believes in the team's ability to keep these injury-prone players healthy. Welcome to Philadelphia, fellas — City of Brotherly Love (and free healthcare).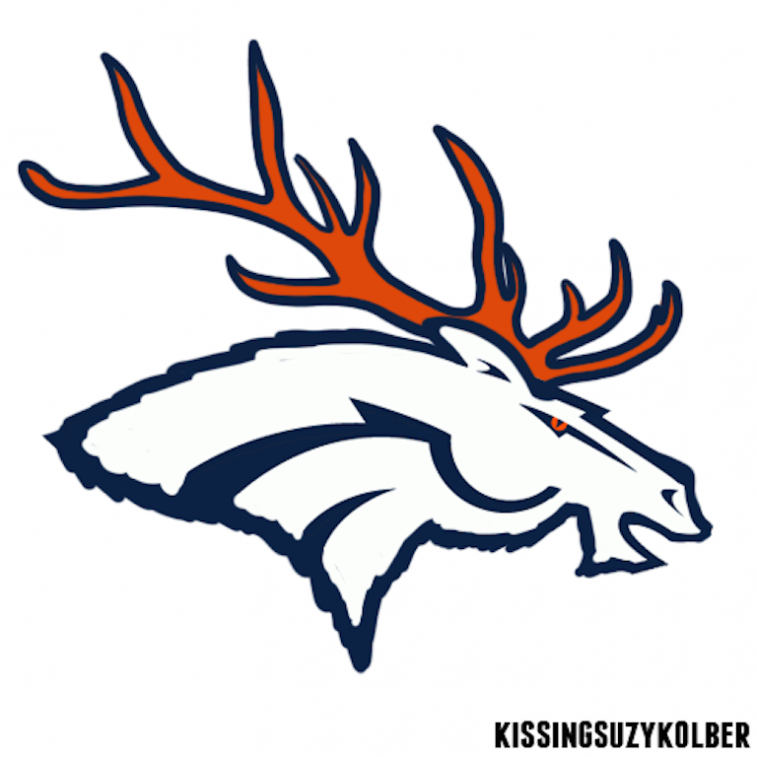 3. Denver Broncos
Feel free to claim that this Canadian-themed Denver Broncos logo is unoriginal. You're entitled to your opinion. But we think this new look is super fierce. That reindeer is ready for battle. Under the new Gary Kubiak regime, with the AFC now standing at the top of the NFL mountain again, this organization will need to play with a certain amount of resolve and toughness if it hopes to make another run at the Super Bowl. Even with Manning running the show, the Broncos will most likely look to run the ball down their opponents' throats. We think this new logo is a fine example of what this franchise has to become.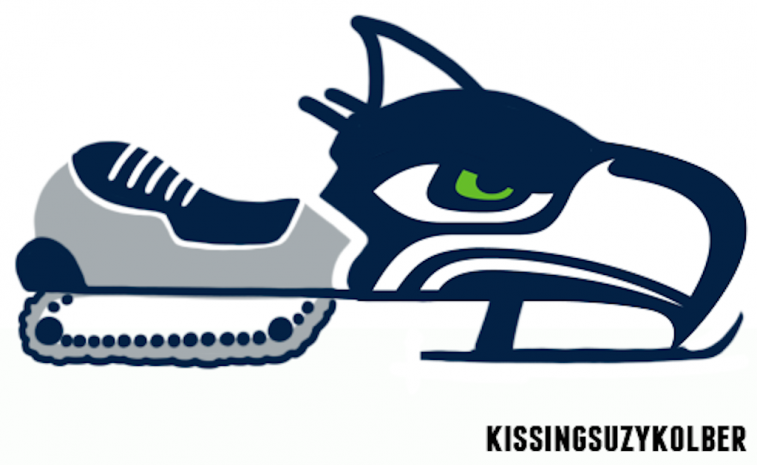 4. Seattle Seahawks
The Seattle Seahawks get on the football field and they just move. They're fast, unpredictable, smooth, ferocious, and straight Beast Mode. It's only fitting that this franchise's logo got transformed into a snow mobile. Not only is this a great use of the shape, but it fits perfectly with the fact that this organization seems to be blazing its own trail. As long as superstar quarterback Russell Wilson doesn't take his talents elsewhere and the Legion of Boom remain in tact, there's no reason to think this team won't be setting the pace for years to come.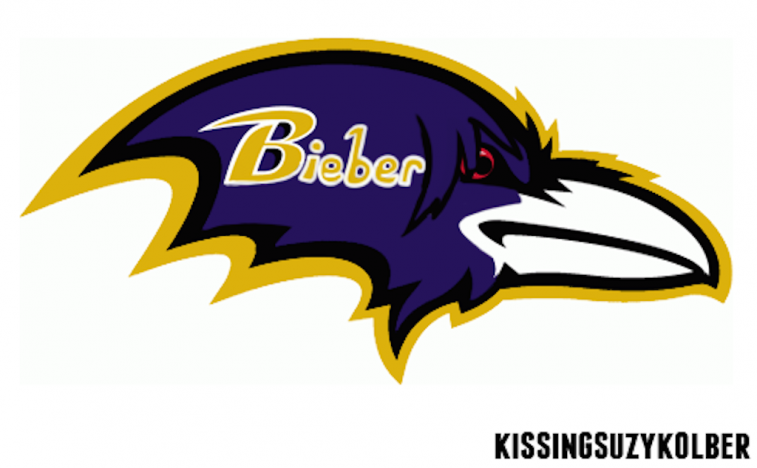 5. Baltimore Ravens
This Canadian-themed Baltimore Ravens logo takes the prize. It's inventive and smart. It's funny and ridiculous. It wins on so many levels. We love how this interpretation connected one of the NFL's most scandalous teams with one of Canada's most scandalous celebrities (although this guy might have him beat). Justin Bieber may never again wear his hair with the same "swoop" that his initial rise to superstardom was associated with, but the above Raven does that look proud. Time to get your hair flip on, Bieber Raven. Your fans await.
To see the rest of the NFL logos if they were Canadian, click here.