The 5 Best Head Coaches Who Have Been Traded
The world may still be watching the dust settle on the NBA trade deadline, but that's only one sport, and that's only for players. What about coaches? Sure, it doesn't happen often (and some leagues have languages that forbid it, just ask Doc Rivers) but there are certainly teams that have found buyers for members of their coaching staffs before. We're looking at the five best coaches across all sports that've gone on the block and been shipped out, regardless of which side instigated the departure.
5. Bill Parcells, New England to New York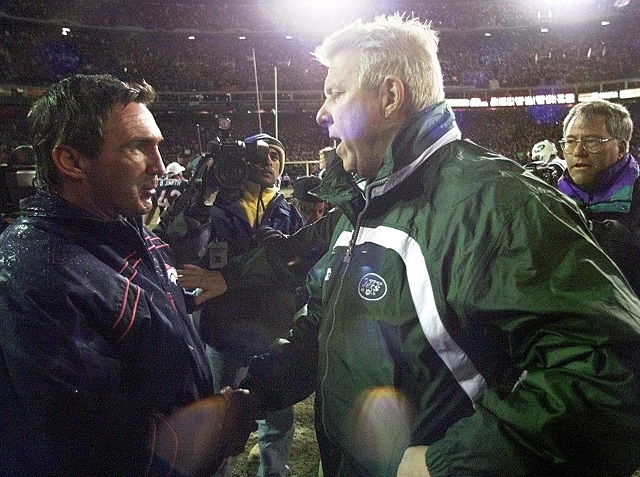 If there was ever a coach that was ready to move on and start anew, it was the NFL's Bill Parcells. Now nearly synonymous with his insistence on leaving successful teams for floundering ones, Parcells found himself in a tenuous situation with the New England Patriots — specifically, he didn't want to coach the team, but he was still under contract for another season. The solution?
"[Parcells] and Belichick would move to the New York Jets. Belichick would be head coach and Parcells would merely be his 'adviser,' his Bobby Heenan — thus technically not in violation of his existing deal," Bryan Curtis wrote for a Grantland piece covering the coach's career. "The next year, Parcells could become the Jets coach. The NFL office, for the second time, stopped him from implementing his plan. The Patriots wound up getting first-, second-, third-, and fourth-round picks for Parcells."
4. Stan Van Gundy, Miami to Orlando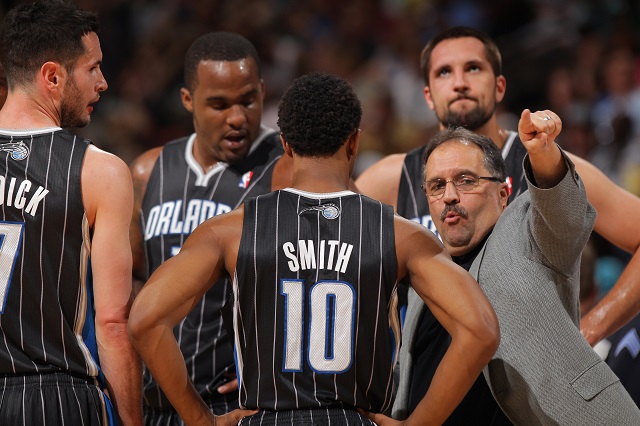 The Miami Heat love to trade for coaches. In 1995, Pat Riley left the New York Knicks for South Beach, a move which wasn't quite a trade (but was certainly contentious) at first, but it became a trade in absentia when Miami was forced to send the Knicks their 1996 first round pick and $1 million in cash. Years later, Stan Van Gundy would be "released" from his contract with the Heat a year early in exchange for a second round pick and an option to swap first rounders.
3. Jon Gruden, Oakland to Tampa Bay
Arguably one of the most famous trades in NFL history, the Oakland Raiders sent Jon Gruden to the Tampa Bay Buccaneers for "four draft picks — two first-rounders and two second-rounders — and $8 million," because they were "faced with the reality that they were going to lose him one way or the other," according to the Los Angeles Times. At the outset, it seemed like a fair deal for both sides, but it clearly came back to bite Oakland when the Bucs thoroughly trounced the Raiders in the 2002 Super Bowl.
2. Doc Rivers, Boston to Los Angeles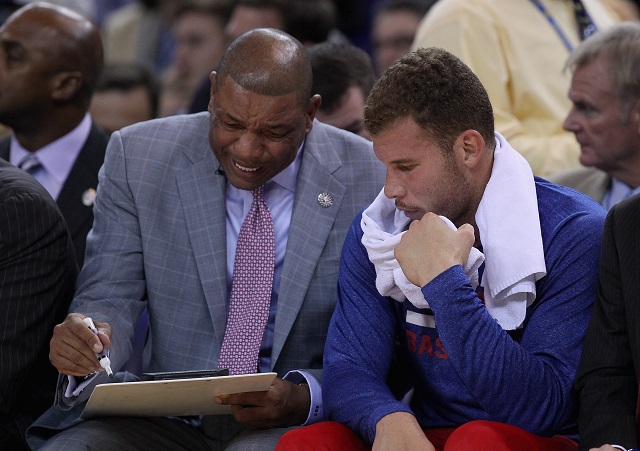 The most recent example of a head coach being traded for draft picks, Doc Rivers left the Boston Celtics in 2013 to join the Los Angeles Clippers. While the original exchange had allegedly included pieces like Kevin Garnett, DeAndre Jordan, and Eric Bledsoe, the NBA front office vetoed the trade as a rule in the league's CBA prohibited players being traded for coaches. All in all, Rivers was swapped for a 2015 first rounder, and ascended to the Senior VP of Basketball Operations — effectively making him the franchise's general manager, as well as its coach.
1. Bill Belichick, New York to New England
Chalk this one up to being another one of those "trades by reparations," when Bill Belichick left the New York Jets after just one day of employment in 2000 to sign with the New England Patriots, the New York squad decided to call BS on BB, who was still under contract with the team. After all the dust settled, the Jets walked away with New England's first, fourth, and seventh round picks, while sending out a pair of their own picks (in the fifth and seventh round).