The 5 Best NBA Jerseys Inspired By Rap Albums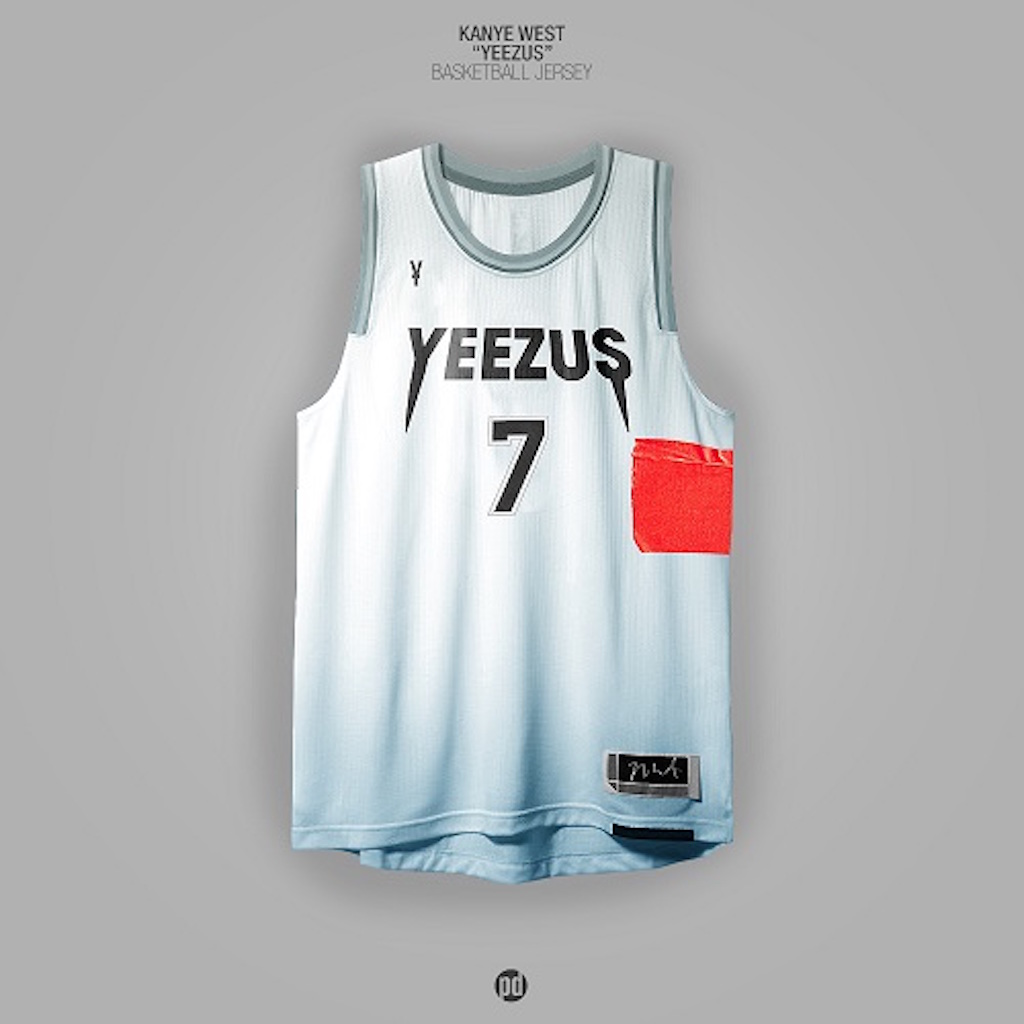 The National Basketball Association is synonymous with style and culture. Players today don't just attempt to leave a mark on the court, they hope to expand their reach beyond the hardwood. If you were to look at this action as a form of expression, it wouldn't be so farfetched to classify some of the game's top players as artists. Which is why, when you think about it, it makes perfect sense that someone would find a way to incorporate one of the most well-known forms of artwork — music — into one of the most recognizable parts of the game: the jersey.
For those of you who don't remember graphic artist Patso Dimitrov, he's the super talented individual who brought us NBA-themed NFL uniforms. This time, he's used his creative genius to merge rap album covers into NBA jerseys. And we have to say, they're superb. Each and every one of these designs is worthy of recognition. However, in our opinion, these are the five rap album-themed NBA jerseys that stand out above the rest.
1. Kanye West & Jay Z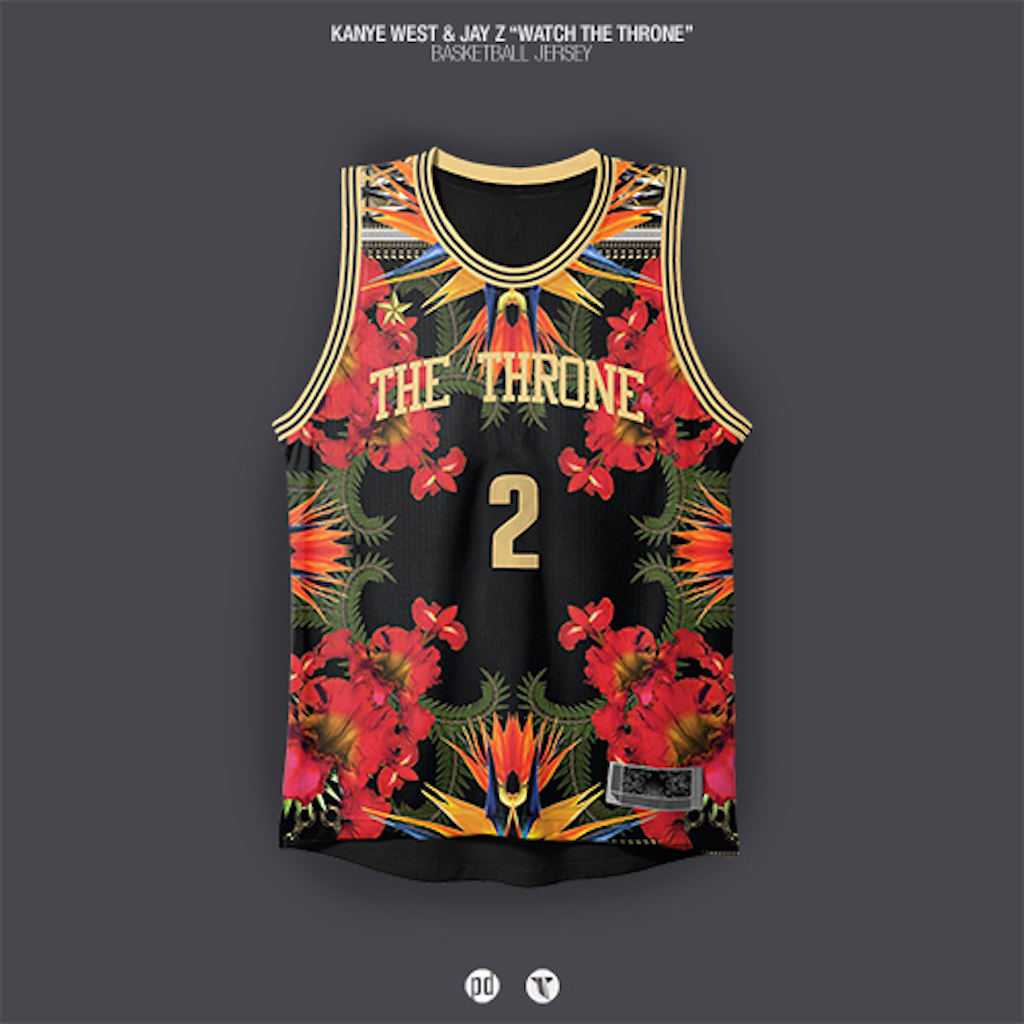 Album: Watch the Throne
There's no denying that the more recognizable artwork for the Watch the Throne album is the solid gold design from Givenchy's Riccardo Tisci. However, there is something undeniably bold and poetic about the design when its transformed by Tisci into the floral pattern. As we soon learned, this look was created to showcase the "masculinity of two of the most iconic rap figures of our time." If any team in the NBA was going to rock this fancy top, we'd expect it to be the Golden State Warriors. After all, they are the only squad with a crown to protect.
2. Frank Ocean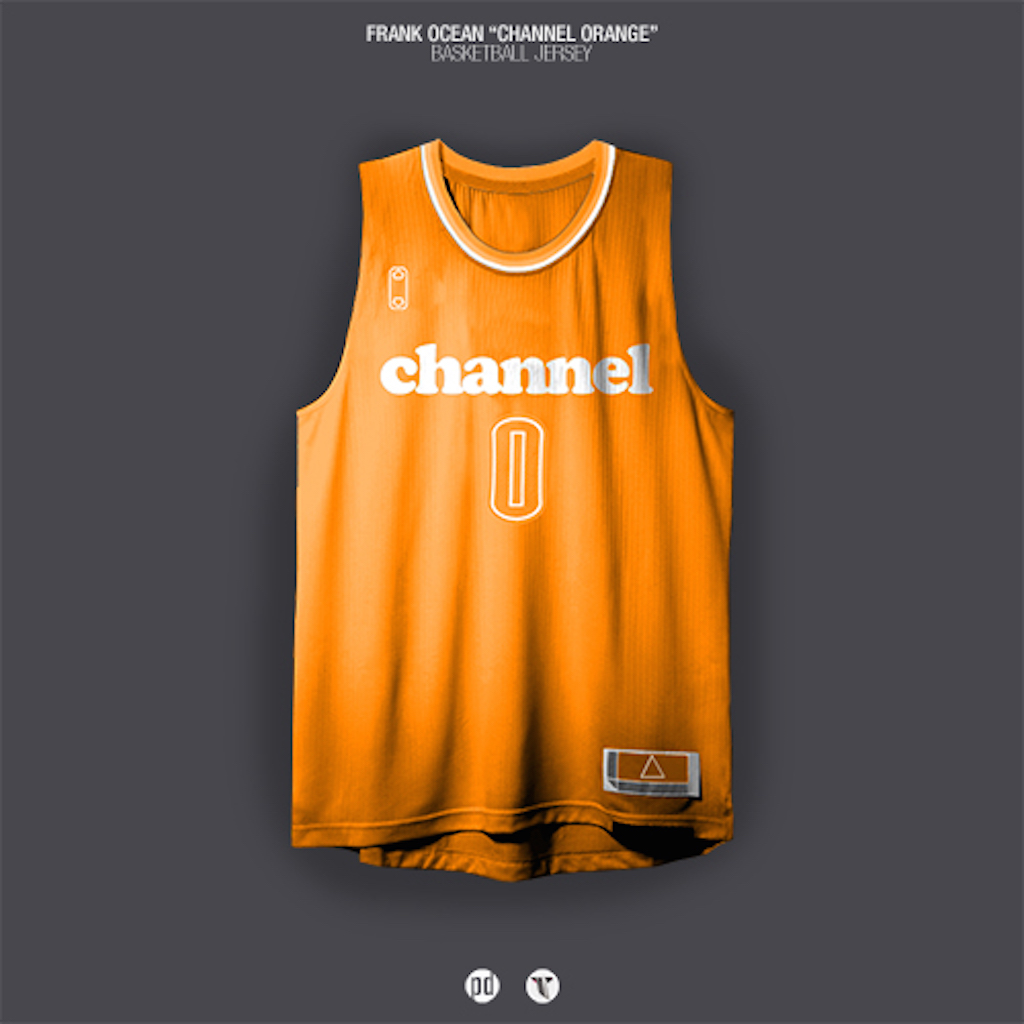 Album: Channel Orange
We're sure the Creamsicle look is not for everyone. But we happen to believe that orange, for the most part, works as the main color on a basketball jersey (thank you, Syracuse). Plus, considering how exceptional Frank Ocean's debut album Channel Orange was (and still is to this day), we think it's more than worthy of being redesigned as an NBA jersey. If this one ever comes out, we call dibs on No. 0.
3. Kid Cudi
Album: Man on the Moon 2
This Man on the Moon 2 jersey design is totally "out of this world." We love the V-neck, the lightly blended and spotted front, and the perfect use of the album cover's wall of stars. One would have to believe that Kid Cudi, who we assume is the figure centered on this distinct top, would be honored to rock this jersey. If we were in his position, we certainly would be.
4. Outkast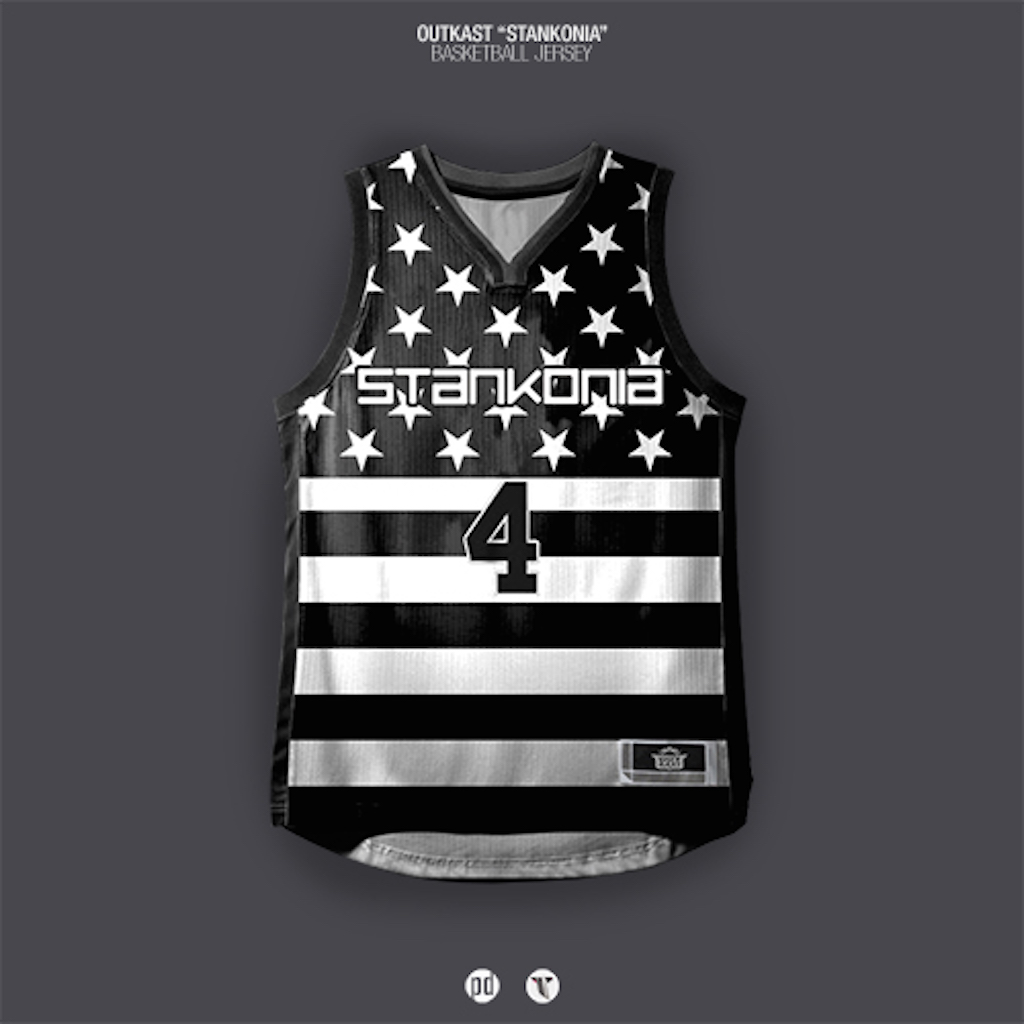 Album: Stankonia
Stars, stripes, and a shout-out to Outkast: What more could you want from an NBA jersey? Absolutely nothing. If it were up to us, we'd make this Stankonia-themed look part of the Brooklyn Nets' uniform rotation. Either that or find a way to incorporate it into the All-Star Game. Not a fan? Sorry, Ms. Jackson. We are for real.
5. Kanye West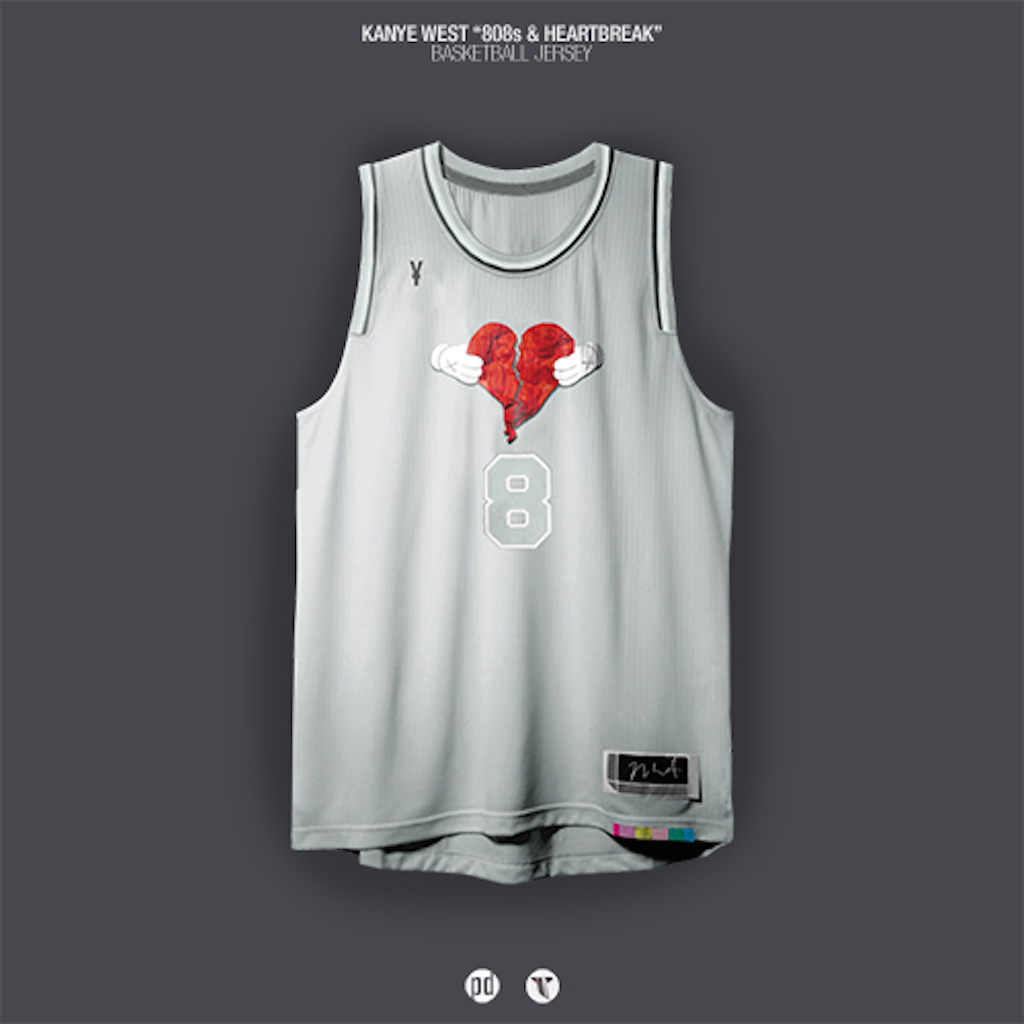 Album: 808s & Heartbreak
This jersey is so simple, yet so cool. The only thing that needs to stand out is the breaking of the heart. That's what makes it an "exclusive edition." Bonus points for the smooth incorporation of the row of colors at the bottom of the jersey. The way we see it, anyone who doesn't appreciate Kanye West's 808s & Heartbreak album cover redesigned as an NBA jersey is truly heartless.
To see the rest of Patso Dimitrov's "Rap Album Covers as Basketball Jerseys," along with other projects, check out his website here.