The 5 Best NFL Logos Reimagined as Pro Wrestlers
Some folks out there may get sick and tired of looking at redesigned sports logos. We are not among them.
We think there's something to be said for flexing one's creative muscles to mix and match some of the world's biggest and most popular forms of entertainment and pop culture references. And since it's impossible to say that the National Football League and the world of professional wrestling don't fall under this banner, we think it's only natural to combine the two.
Thanks to the sensational work of Uproxx Sports's David Rappoccio, who also showed us what it would look like if Donald Trump took over the NFL, we can now take a look at these same team logos redesigned as some of our favorite pro wrestlers. For us, this is the ultimate definition of having "the best of both worlds."
It's safe to say that each and every one of these drawings is worthy of acknowledgement. However, if we're being completely honest, these five designs left us pinned with excitement.
Honorable Mention: Washington Redskins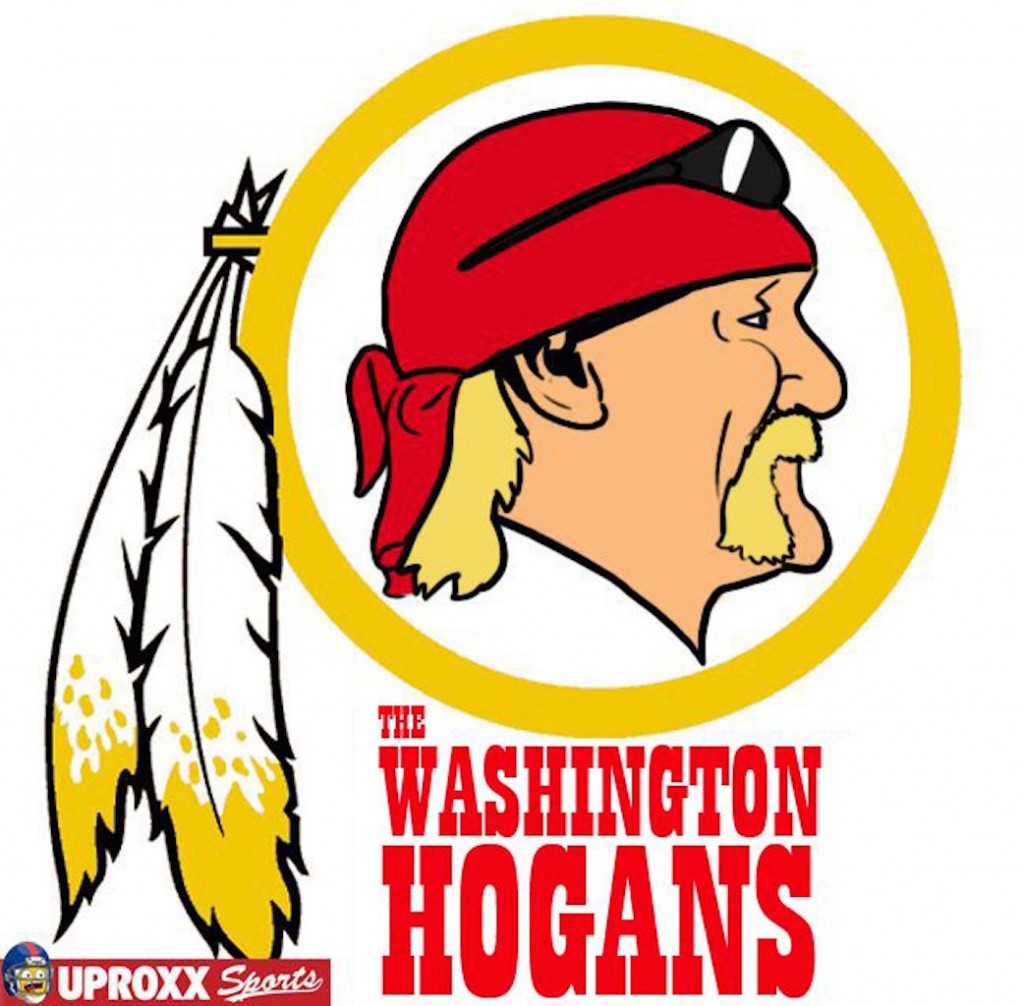 Pro Wrestling name: The Washington Hogans
Honestly, the connection between the Washington Redskins and Hulk Hogan is more disappointing than anything else. As Rappoccio notes, this mashup is all about the "Thinly-veiled racism!" That being said, we wouldn't have an issue giving this design a title belt for its creativity, which includes bonus points for the spot-on use of the sunglasses.
1. Miami Dolphins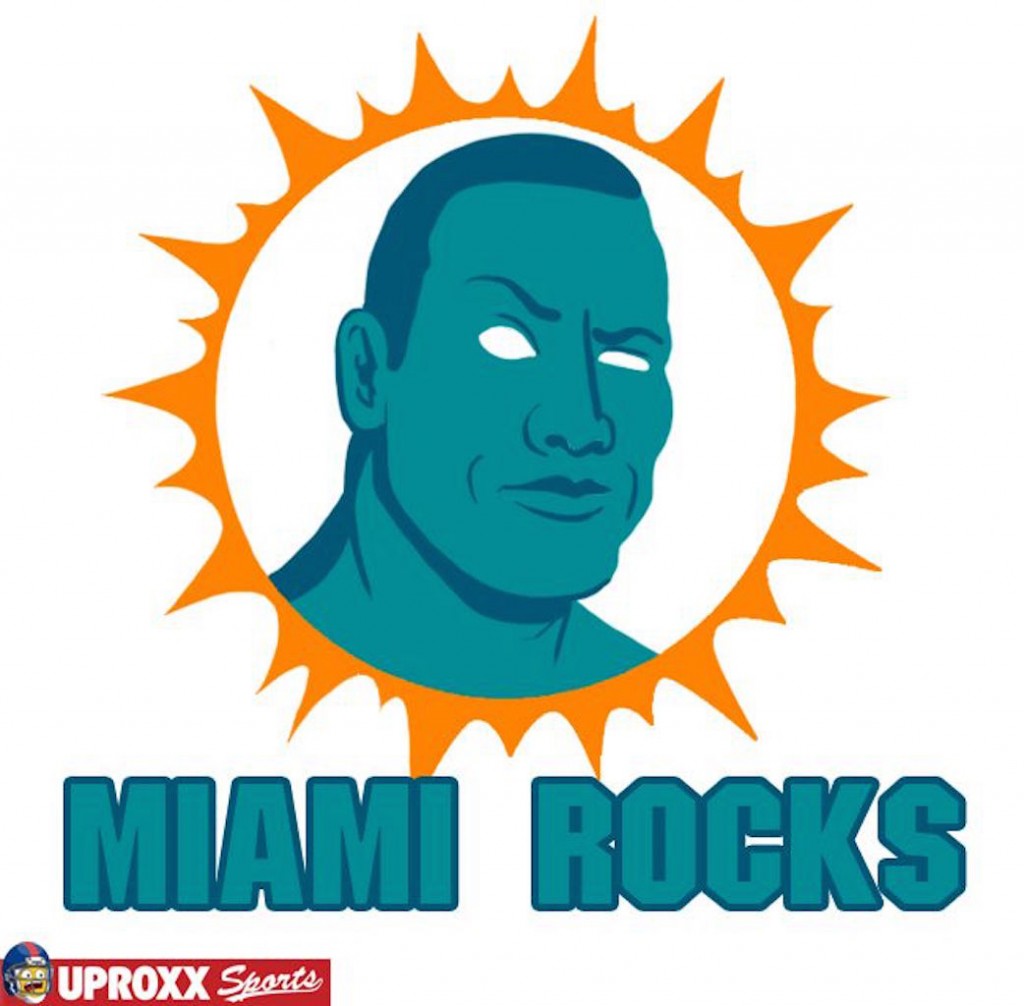 Pro Wrestling name: Miami Rocks
Before Dwayne "The Rock" Johnson became famous inside the ring for raising his eyebrow and dropping the people's elbow on his opponents, he was wreaking havoc on the gridiron as a member of the Miami Hurricanes football team. Therefore, it's only natural that he gets to be the literal representation of the Miami Dolphins in their wrestling form. If you ask us, this makes Johnson even more of a "Baller" than he already is.
2. Jacksonville Jaguars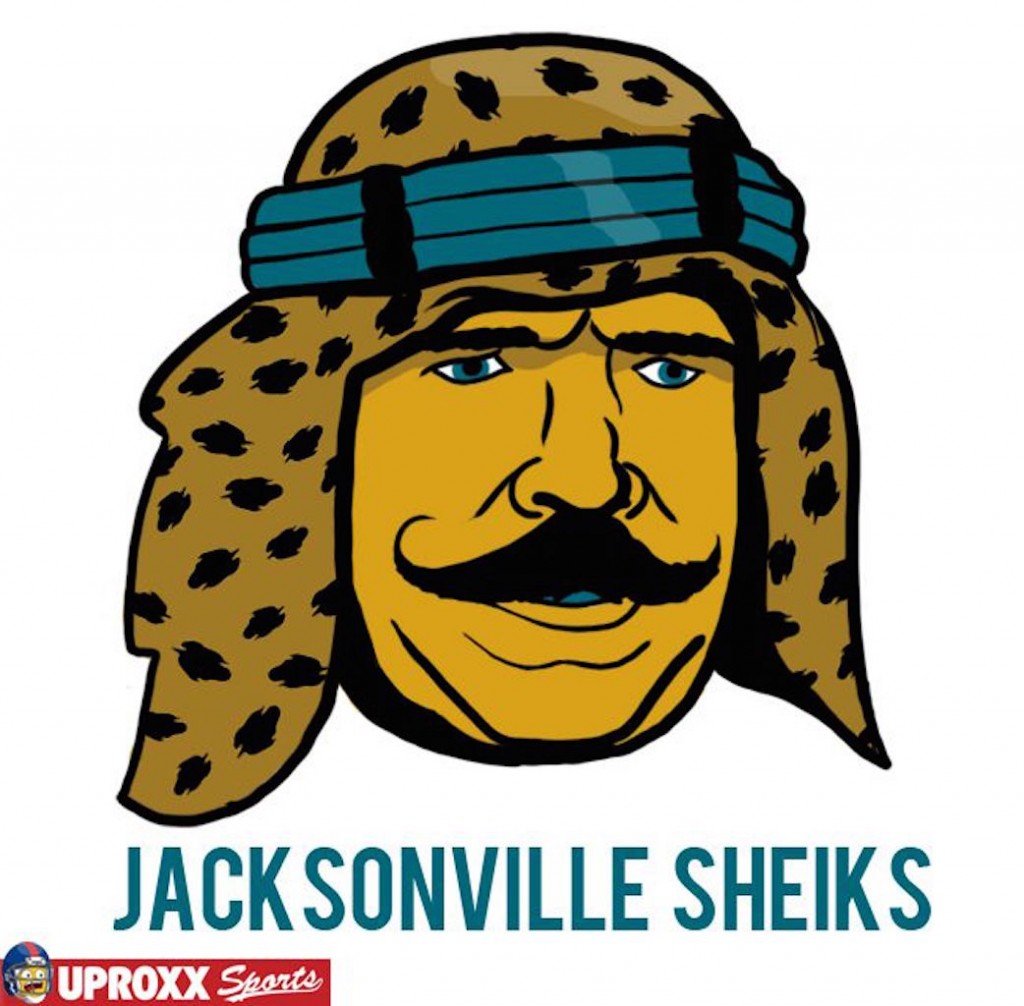 Pro Wrestling name: Jacksonville Sheiks
Jacksonville Jaguars owner Shahid Khan is much more than just one of the richest team owners in the NFL. He's also, as Rappoccio puts it, "what the Sheik would look like if instead of building his body and becoming a mega star wrestler, he buckled down, went to school, kept his hair and became an extremely wealthy and shrewd businessman." Yeah, we know you see it, too. We'd be foolish to pass up (football pun!) the opportunity to use this logo in our list.
3. New England Patriots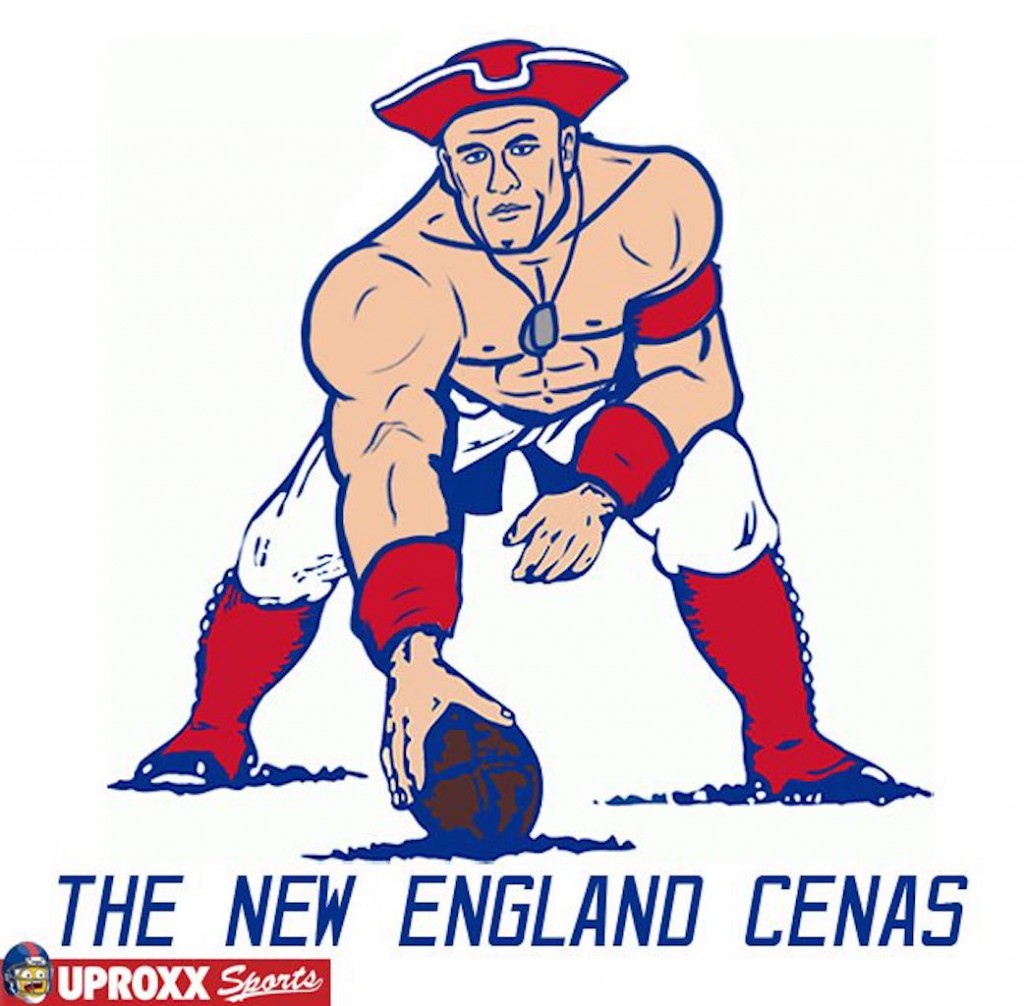 Pro Wrestling name: The New England Cenas
Thanks to their constant success (save for their performance against the Denver Broncos in this past weekend's AFC title game), the New England Patriots have some of the most loyal fans in all of football. For that same reason, however, they also garner as much — if not more — hate from opposing fan bases as any organization in the entire league. If you bottled up that sentiment and put it into the body of a pro wrestler, you'd have superstar John Cena. Talk about that fine line between love and hate.
4. Oakland Raiders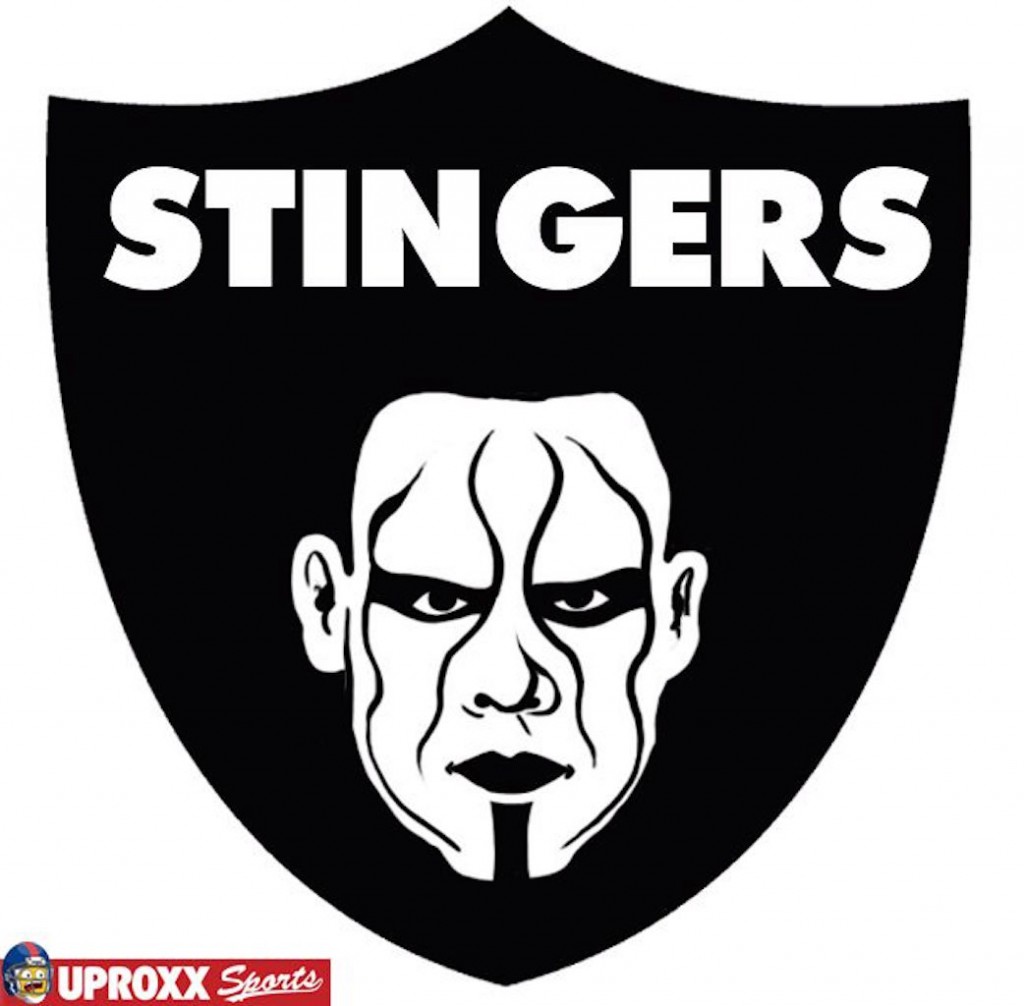 Pro Wrestling name: Oakland Stingers
We doubt that Sting was created in the image of the most diehard Oakland Raiders fan. Still, this looks like a man that was born to reside in the Black Hole. Whether that fearful place will remain at the O.co Coliseum in Oakland, or find a new home in San Antonio or Los Angeles, is anyone's guess. Either way, Sting is a Raider. And that's not up for debate.
5. Denver Broncos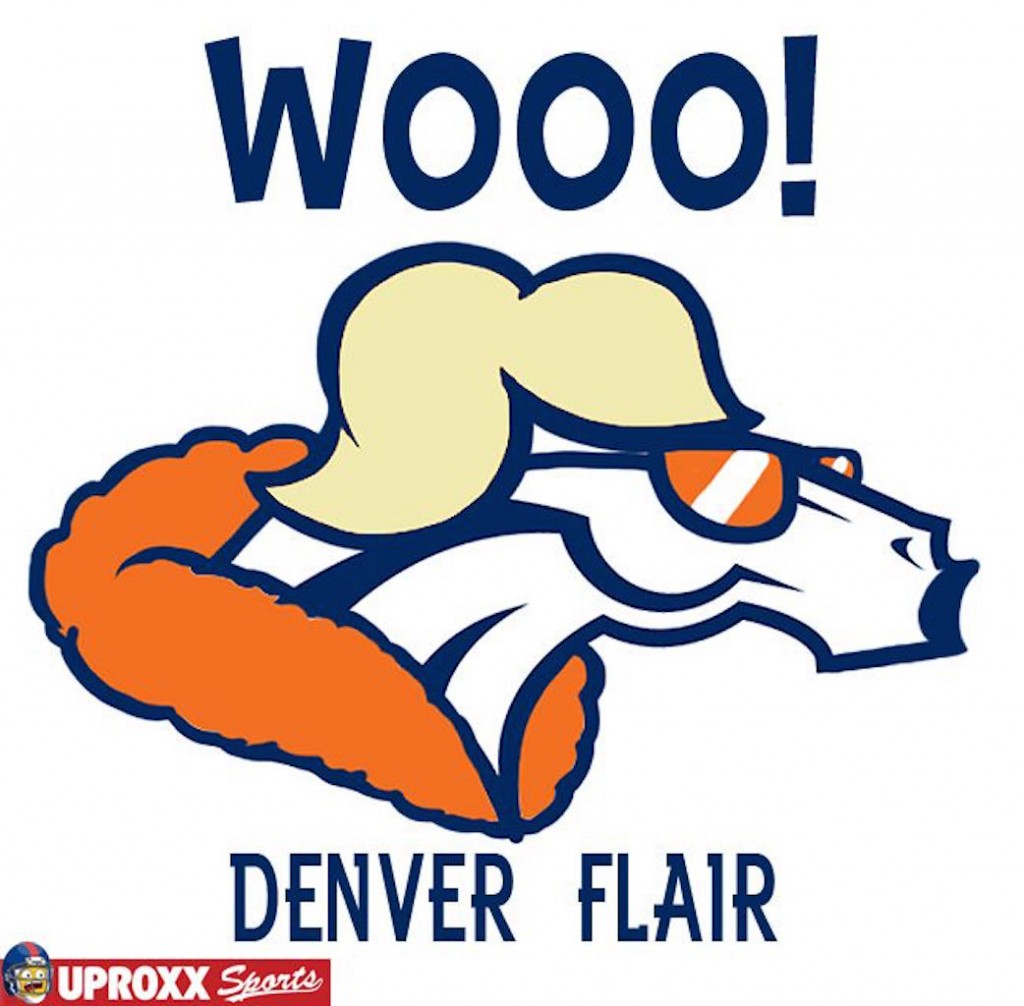 Pro Wrestling name: Denver Flair
Just when we think Peyton Manning's career is over, he rises like a phoenix from the ashes and finds himself with another opportunity — on the world's biggest stage — to add to his already incredible legacy. That's also Ric Flair to a T. Plus, those shades, that flo…Wooo!
To see the rest of the "NFL Team Logos Reimagined as Pro Wrestlers," courtesy of Uproxx Sports, click here.