The 5 Best NFL Quarterbacks in the Game Right Now
Starting quarterbacks in today's game fall into three separate categories. First, game managers are simply asked to hold down the fort, avoid mistakes, and not lose the game. Second, franchise quarterbacks command the job as The Man and are above any and all controversy at the position. Third, the elite transcend the game and represent a regional way of life.
Elite quarterbacks simply have "it." That "it" may be best described as a knack for coming through in big moments and winning games, especially Super Bowls. The best quarterbacks in the game right now may indeed already be on the road toward eventual entry into the Hall of Fame. These signal callers will continue to polish off their respective résumés throughout 2014.
With that said, here's our list of the five best quarterbacks in the NFL right now.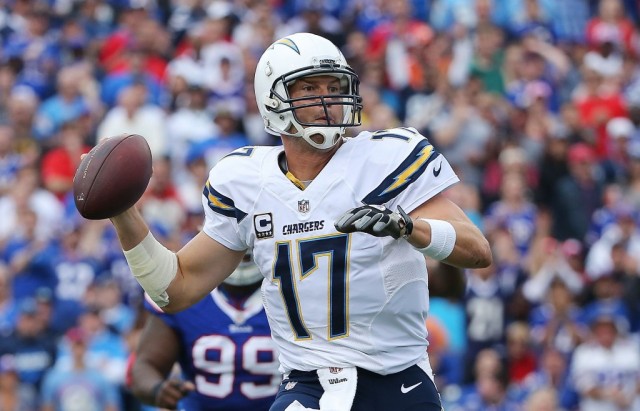 5. Philip Rivers, San Diego Chargers
Postseason success has largely evaded Philip Rivers. Still, no fan of the game can question the man's toughness. In the 2008 AFC Championship game, Rivers and his Chargers fought the then 18-0 (16-0 regular season) Patriots to the bitter end in Foxborough. After the game, Rivers admitted that he had undergone arthroscopic knee surgery one week prior to the AFC Championship matchup.
The following year, Rivers put together his breakout season: He racked up 4,009 yards and tossed 34 touchdowns against just 11 interceptions. His 2008-2009 performance calculated out to a 105.5 quarterback rating, 8.1 points higher than then-second rated Chad Pennington. In all, the 33-year-old Rivers has already completed 2,843 passes for 34,720 yards and 241 touchdowns. Among active players, Rivers is a top five performer, according to a multitude of passing statistics.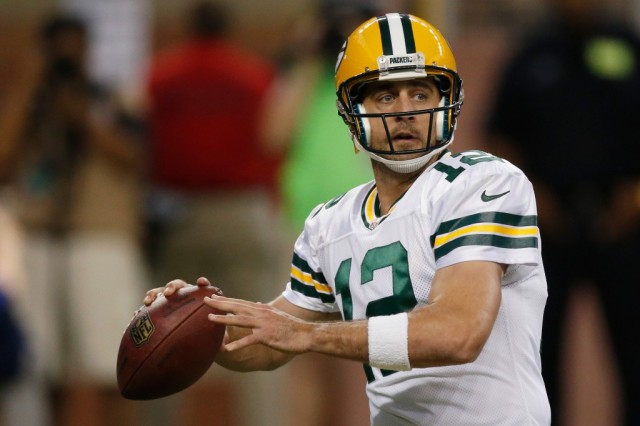 4. Aaron Rodgers, Green Bay Packers
A 2011 E:60 documentary encapsulates the drive of Aaron Rodgers. Coming out of high school, no Division I program showed interest in him. In 2002, Jeff Tedford recruited Rodgers to the University of California at Berkeley out of Butte College after visiting the school to scout another prospect. Rodgers went on to set multiple records at Cal before he chose to forgo his senior season and enter the 2005 NFL Draft. That year, Rodgers' hometown 49ers selected Alex Smith as the first overall pick, while the Packers chose the ultimate replacement to Brett Favre at 24th. Years later, Rodgers labeled his draft day experience as "embarrassing."
In 2008, Rodgers finally made his debut as a starter after biding his time behind Favre for three years in Green Bay. That year, a young Rodgers completed 63.6% of his passes for 4,038 yards and 28 touchdowns. To move the chains, Rodgers has mastered short and intermediate throws to help the likes of Jordy Nelson, Donald Driver, and Greg Jennings rack up yardage. In 2010, Rodgers marched his 10-6 Packers through three road playoff victories before claiming 2011 Super Bowl MVP honors for himself against the Ben Roethlisberger and the Pittsburgh Steelers.
This season, Rodgers has been putting it all together — consider this 55-14 Week 10 rout over the Chicago Bears at Lambeau Field: Rodgers had already tossed a record six touchdowns by halftime. He closed out this Week 10 performance with 315 yards on 18-27 passing.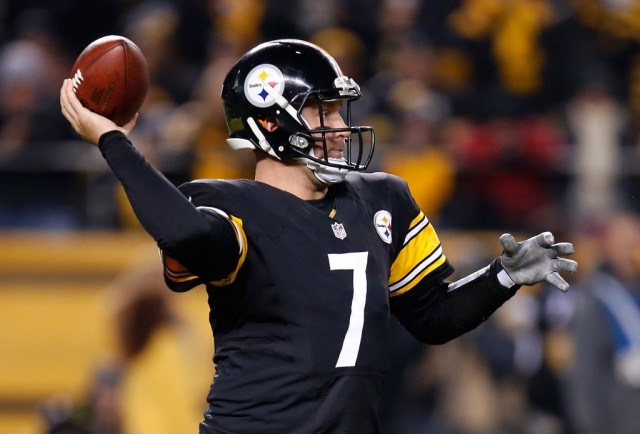 3. Ben Roethlisberger, Pittsburgh Steelers
Ben Roethlisberger has proven himself to be a winner. Early in his career, critics ripped Big Ben as a game manager who rode the Steel Curtain defense to victory. Over time, though, Roethlisberger has emerged as one of the best late-game field generals and appears to thrive in converting broken plays into real offense. At 6-foot-5 and 241 pounds, Big Ben is difficult to bring down with arm tackling behind the line of scrimmage.
In Super Bowl XLIII, Roethlisberger delivered the perfect strike to wideout Santonio Holmes at the back corner of the end zone to seal a 27-23 victory over the Arizona Cardinals with 35 seconds remaining on the clock. For Roethlisberger, the pass was the culmination of a game-winning drive that began at his own 22 with 2 minutes and 37 seconds left in the game. By 28, Roethlisberger had already led his Steelers to three Super Bowls, winning two.
In his November 7 "Revisiting the Y2K-Compliant Quarterbacks" piece, Grantland's Bill Simmons lauded Roethlisberger as the "most underrated quarterback of the 21st century." Simmons's praise, of course, came on the heels of a two-game stretch during which Roethlisberger racked up an 862 passing yards for a record 12 touchdowns.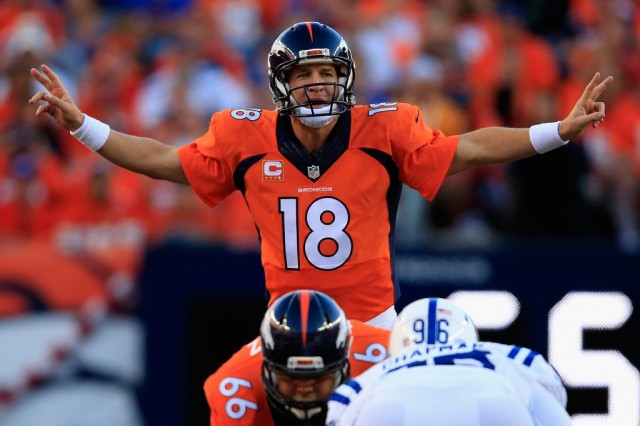 2. Peyton Manning, Denver Broncos
Peyton Manning has been so good for so long that he is almost boring. Manning is likely to retire having owned every important passing record at some point. Manning, of course, spent the majority of his career in Indianapolis, where he won one Super Bowl. Throughout his career, Manning has been hailed for his Southern charm, rocket arm, and, above all else, total command of the offense.
In 2012, Manning went to Denver in a move to help the Colts make way for Andrew Luck. Despite his age and neck surgeries, Manning has shown little to no signs of slowing down in the Mile High City. In 2013, the 37-year-old Manning threw for a record 5,477 yards and 55 touchdowns. The Seattle Seahawks, however, dominated the Broncos later that year in Super Bowl XLVIII, 43-8, behind a stifling defense. For Manning critics, the game was yet another reminder of his postseason struggles.
This year, Manning has his Broncos at 7-2 (as of the time of writing) and again on the march to the playoffs. Another Super Bowl appearance and victory might serve as the perfect swan song to a career that may ultimately tally 70,000 passing yards and more than 520 touchdowns. Manning should be a lock as a first-ballot Hall of Famer.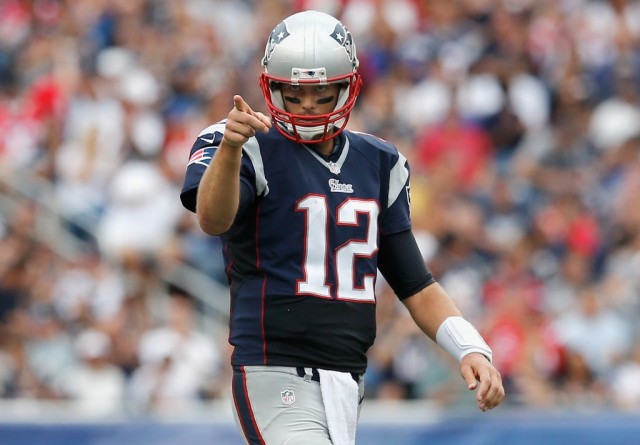 1. Tom Brady, New England Patriots
Tom Brady has emerged as the modern combination of Joe Montana and "Broadway" Joe Namath. Brady has won three Super Bowls, dated and married a supermodel, and posed regularly as a GQ cover boy. This sixth-round draft pick has polished his image from that of a scrappy gym rat into football's leading man. Brady has been remarkable in guiding his team to the Big Game.
In 2007, Bill Belichick and the New England Patriots splurged during the free agency to load the offense with Randy Moss, Wes Welker, and Donté Stallworth. That year, the Patriots reeled off 18 straight wins as an offensive juggernaut. Brady, however, ultimately lost Super Bowl XLII to the New York Giants after being harassed in the pocket all night, later watching a miraculous, drive-sustaining helmet catch from the sideline. Brady and the Patriots went on to lose again to Eli Manning and the Giants in 2012's Super Bowl XLVI.
This year, Brady has his Patriots back at 7-2 (as of the time of writing) and poised for yet another deep run into the playoffs. At this point in the season, Brady has completed 64.1% of his passes for 22 touchdowns against three interceptions. Brady may yet walk off into the sunset with another Super Bowl trophy as the final chapter to his own storybook career.