The 5 Best NHL Players so Far This Year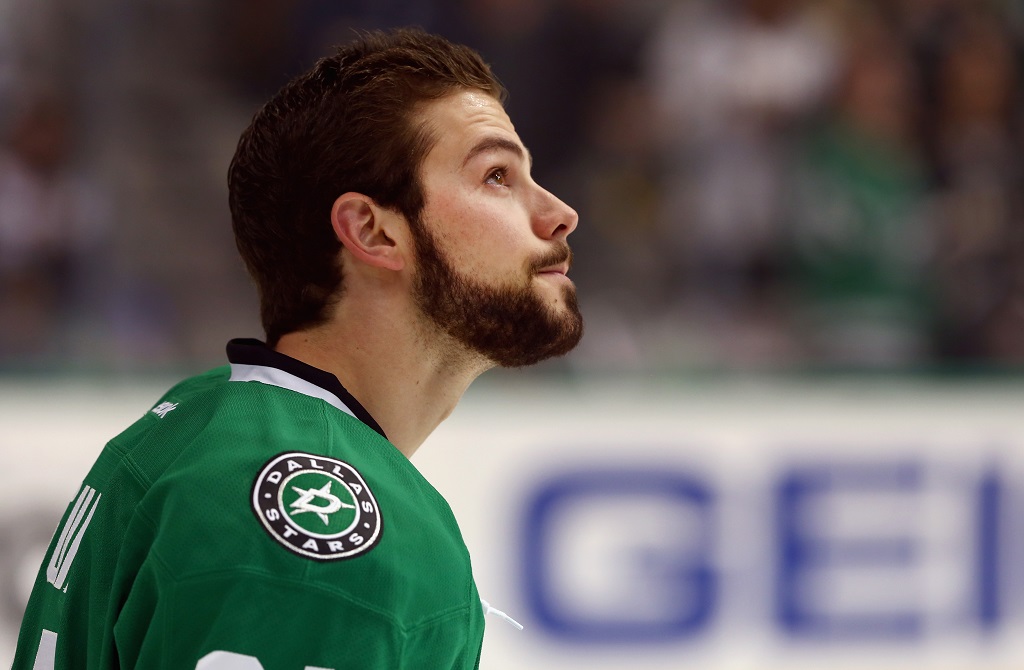 We are at the quarter mark of the 2015-16 NHL season, and it's time to take a look at which players are doing the best work on the ice. For the most part, it's not the players that were expected to be at the top of the league.
Sidney Crosby? Nope, he's sitting at 151st in NHL scoring. Alex Ovechkin? He's doing okay with 19 points, but that's still outside the top 20 in scoring. How about John Tavares? Again, not doing terrible, with 19 points but not yet in the running for the Hart Trophy as league MVP. How about last year's Norris Trophy winner, Erik Karlsson? He's playing well, but not quite well enough to make the cut as one of the top five players at the quarter mark of the season.
Early in the season, last season's big award winner, Montreal Canadiens goaltender Cary Price was in the running for the Hart and Vezina as best goaltender, but an injury knocked him out of the line up for three weeks, and that put him out of the running for any first quarter accolades.
It's a bit of a surprise that none of these players are in the running for best player. Things could change in the next 60 games, and it will be interesting to see how these players react to starting the season below their normal league-leading level of play.
So, who exactly are the players performing the best at the quarter mark of the NHL season? Read on to find out.
5. Tyler Seguin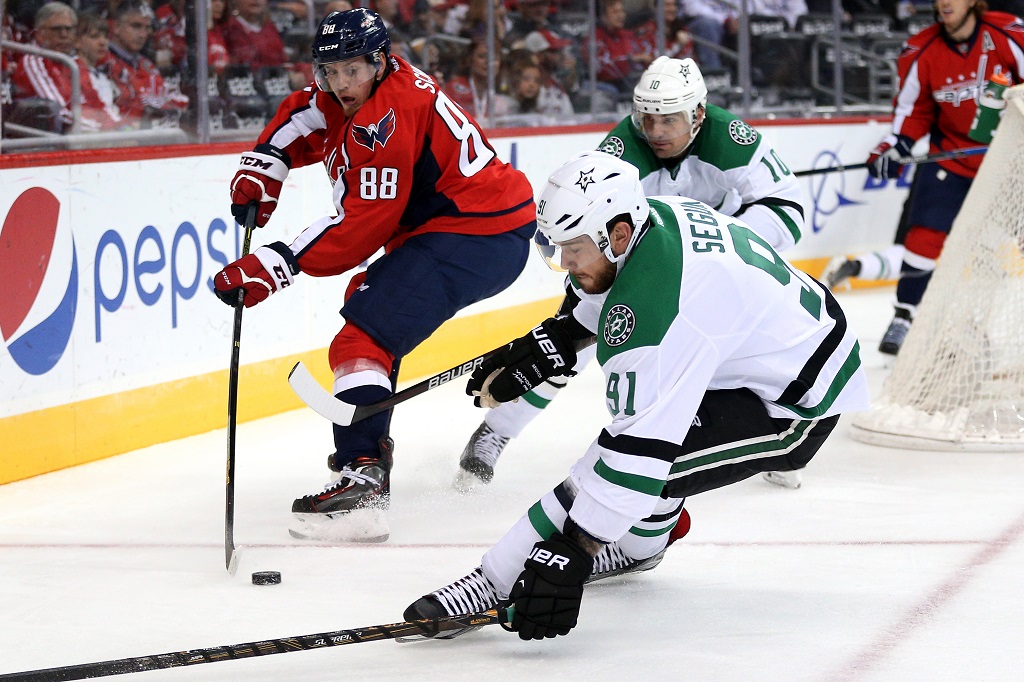 The Dallas Stars are the leading the NHL with 17 wins. They are second in the league with 78 goals scored. Only six teams have allowed fewer goals than the Stars. The team's goal differential ranks them third. They are the team to beat. Tyler Seguin is a big reason behind all of the above. Seguin, in his third full season with Dallas, has scored 30 points this season (11G, 19A), ranking him second to Patrick Kane, who has 32.
Seguin's teammate, Jamie Benn was a pre-season favorite to win the NHL MVP award at the end of the 2015-16, and he may have some competition for that award from Seguin, his linemate.
4. Henrik Lundqvist
Henrik Lundqvist is in his 11th season with the New York Rangers, and during that time he has won the Vezina Trophy once. If he continues to play like he has early in the 2015-16 season, he may be on his way to a second Vezina. If Lundqvist does manage that feat, he will be the first Rangers goalkeeper to win two Vezina Trophies.
Lundqvist currently leads the NHL with 1.85 goals against average and a .943 save percentage. Lundqvist is the only goaltender with a goals against under two. Lundqvist is also tied for the league lead for wins with 11. He has one shutout this season
3. Jamie Benn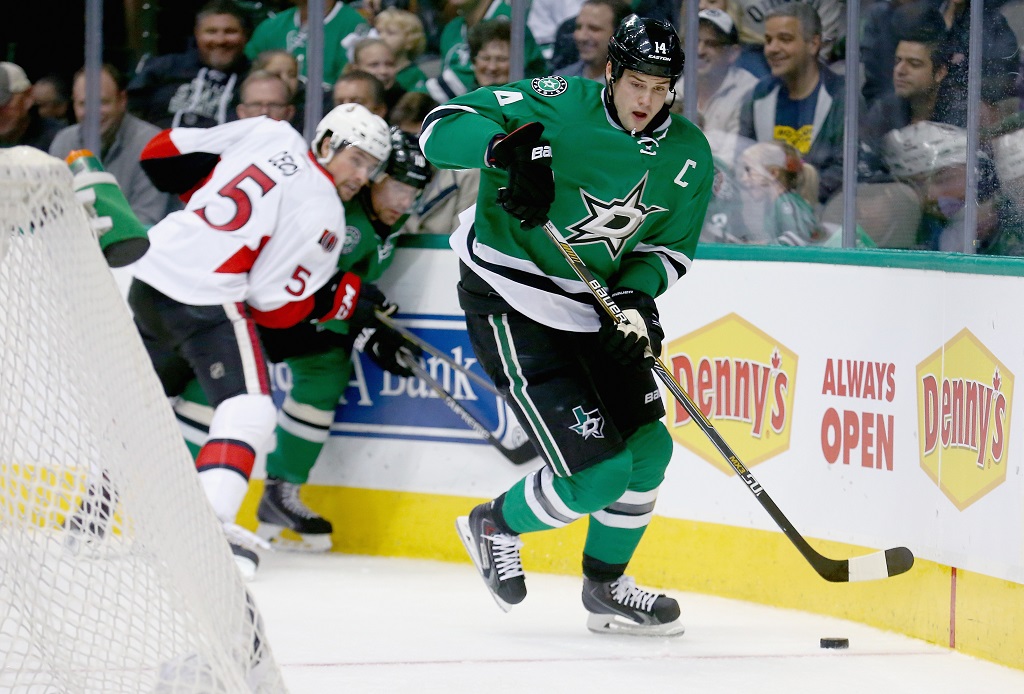 Jamie Benn won the NHL scoring title last season when he put up 87 points (35G, 52A). Those 87 points were also Benn's personal best. This season, Benn has scored 29 points (14G, 15A) in 21 games, which puts him on pace to score more than 110 points in 2015-16. Benn's 14 goals lead the NHL at this point, and if he can maintain that pace he will break not only the 40-goal barrier for the first time in his NHL career, but the elusive 50-goal barrier as well. So far  Benn is proving that his breakout season last year was no fluke.
2. John Klingberg
John Klingberg is the biggest surprise on this list. If you had Klingberg on your short list for potential 2015-16 Norris Trophy winners, as the best defenseman in the NHL, pat yourself on the back. It's doubtful Klingberg appeared on many of those lists. Yet, there he is at the quarter mark, on his way to Norris Trophy consideration. How did Klingberg get here? Well, through 21 games he has scored 23 points (4G, 19A), which leads NHL defensemen. He is also tied for the league lead in plus/minus with a +14.
Oh, he's also only 23-years-old and only in his second NHL season.
1. Patrick Kane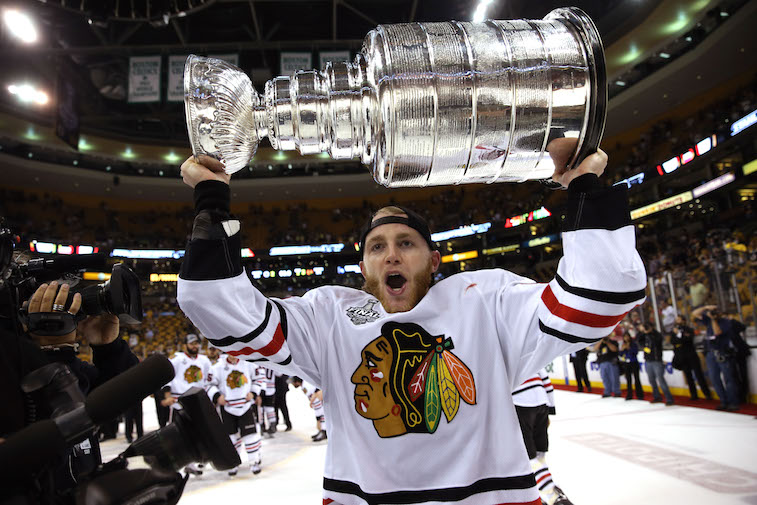 Let's ignore all the off-ice issues surrounding Patrick Kane for a moment. Yes that's difficult, but if you consider only what he's accomplished on the ice during the first quarter of the NHL season, there's no doubt that he is the best player in the league right now. 21 games into the season, Kane has an NHL-leading 32 points (13G, 19A). He's also among the league leaders (non-defenseman) in average time on ice with 21:07 per game, more than a full minute above his average in 2014-15.
Kane's highest output in a season was during the 2009-10 season when he scored 88 points (30G, 58A). If he can maintain his current pace, he will crush those numbers. He may even get within sniffing distance for most points in Blackhawks' history, a record set by Denis Savard when he scored 131 points in 1987-88.