NFL
The 5 Best Performances From Wide Receivers in the NFL's First Week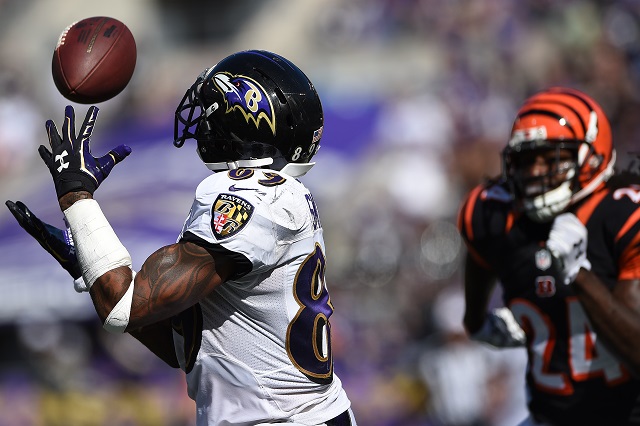 Week in and week out, the wide receivers of the NFL are responsible for some of the most impressive plays in the league — you could make the argument that, if not for the wideout, the NFL Red Zone would have never been greenlit. Red Zone is, of course, the 'touchdown and scoring only' program. It's an extraordinarily weird way to watch football given how totally alien it is from the typical viewing experience, but a very good way to watch some really awesome plays.
Touchdowns aren't the only way for a receiver to make an impact on the game, though. As we dug into last week, the very notion behind Yards After Catch (or YAC) would strongly support the idea that the best receivers can make even the most questionable quarterbacks look better than they aught to. That goes both ways, of course — as a cursory look at almost any former New England Patriot or Indianapolis Colt from the last decade can display.
Here are the five receivers that made their quarterbacks look the best last week. Some of them managed to put points on the board, some of them did not, but all of them made strong cases for their careers. All data, as always, gathered from Pro Football Reference.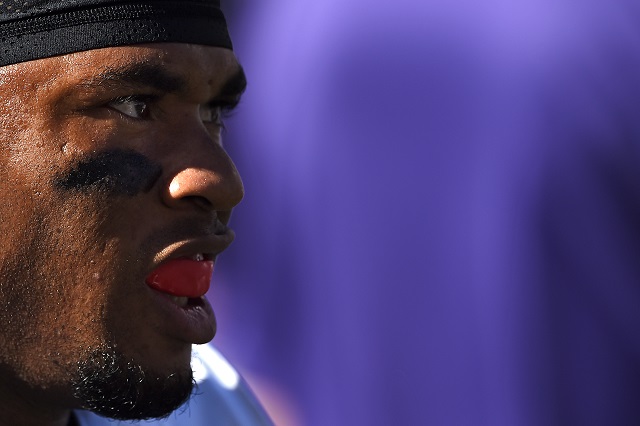 5. Steve Smith, Baltimore
When the offseason started, Steve Smith just wanted to hang out, chill, and stay on the Carolina Panthers. The team had other ideas, though, and sent the 35-year-old packing. Now with Baltimore, Smith (now going by Steve Smith Sr.) came into the season with an even bigger chip on his shoulder — no mean feat — and finished his first game with the Ravens by posting 118 yards on seven catches, including one touchdown. The Ravens didn't manage to find a win, but they did find out that they've got a new weapon in Steve Smith. Scary, Sherman-tossing Steve Smith.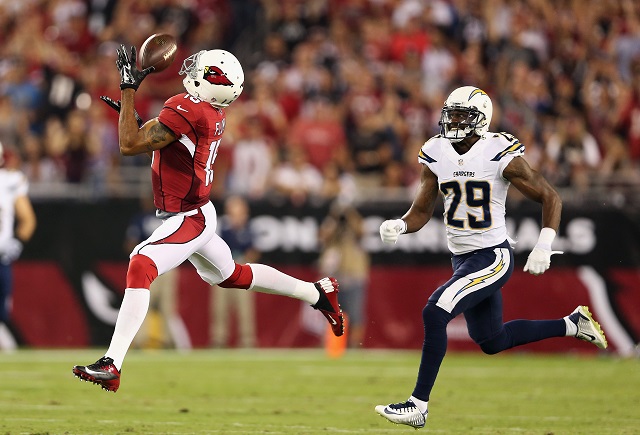 4. Michael Floyd, Arizona
Can the Cardinals do anything with Carson Palmer under center? They certainly think so, and their Week 1 victory over the San Diego Chargers lends credence to their claims. Although eking out a fourth-quarter, come from behind, 18-17 victory was hardly the kind of stomping Palmer fans might have wanted to see. Floyd was awesome, though, finishing with 119 yards on just five catches — good for an average of almost 24 yards per catch, or two first downs worth of field distance.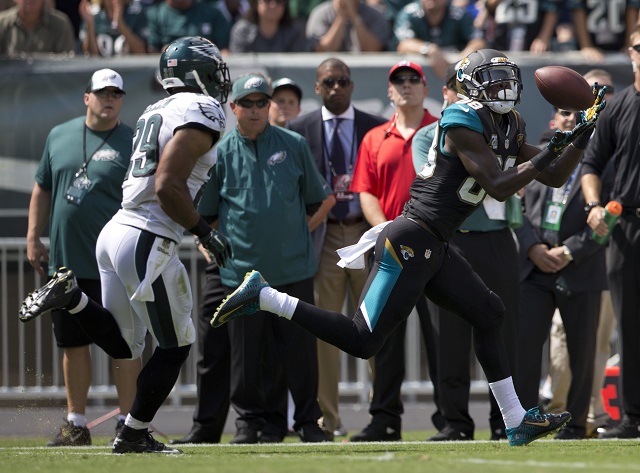 3. Allen Hurns, Jacksonville
Jaguars fans have got to hope that Hurns doesn't wind up like Justin Blackmon, the last talented NFL receiver that made an impact on the team's roster (Blackmon, as Jags supporters know, is currently under indefinite suspension from the NFL, and won't be able to play until Week 9 at the earliest). Hurns finished with 110 yards on just four catches, and while Jacksonville still lost, that's got to be expected at this point, right?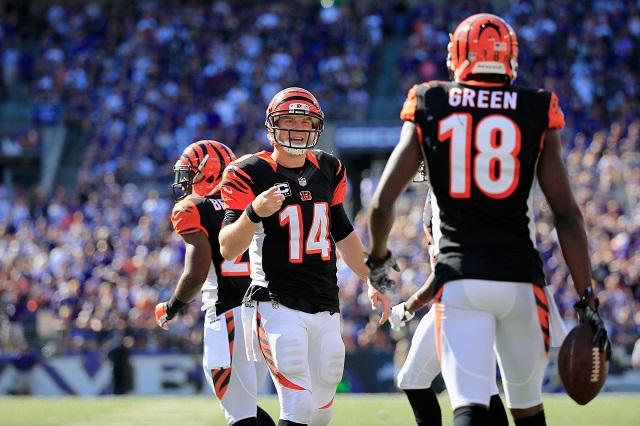 2. A.J. Green, Cincinnati
It's not particularly fair to put Steve Smith up against A.J. Green, but the Bengals wide receiver left no doubt about who was the best receiver in that game — with the second highest yardage in the entire league (131 yards) on six catches and one score. Green is one of the most exciting wideouts in the league, and he did a lot to solidify his pole position as one of the must-watch players in the NFL.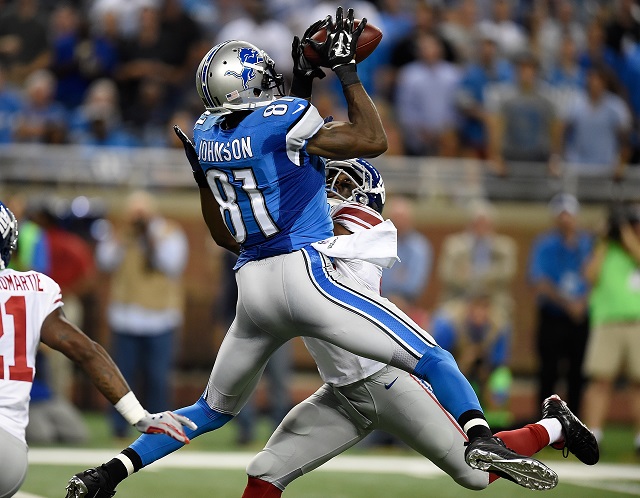 1. Calvin Johnson, Detroit
No surprises here — Megatron finished the game with two touchdowns, 164 yards on seven catches, and the 'Best Receiver in the League' crown as he managed to burn the Giants despite the fact that everyone on the planet knows that the Lions don't have much of an offensive gameplan beyond "yeah, just throw it to Johnson, he'll catch it." Also worth noting: Megatron tied the team's franchise record for consecutive games with at least one reception last night. He's done it for 107 straight games, according to The Chicago Tribune.
More From Personal Finance Cheat Sheet: