NBA
The 5 Best Playoff Teams in the NBA Right Now
The regular season is almost over, and NBA fans can rejoice. If you're a fan of professional basketball and would rather watch the Knicks and Philly over a bunch of youngsters being bandied about by the NCAA, the finish line is in sight. For now, on the playoff front, the Atlanta Hawks and Golden State Warriors have already locked up home court advantage through their respective conference playoffs with five or fewer games to go on the regular-season schedule.
The Hawks, however, are a relative afterthought when juxtaposed against a star-studded Cleveland Cavaliers lineup that many analysts picked to come out of the East as early as last summer. In the West, only 2.5 games separate the second and sixth seeds from each other. In any event, each of the five real Finals contenders will be pushed to the limit this postseason.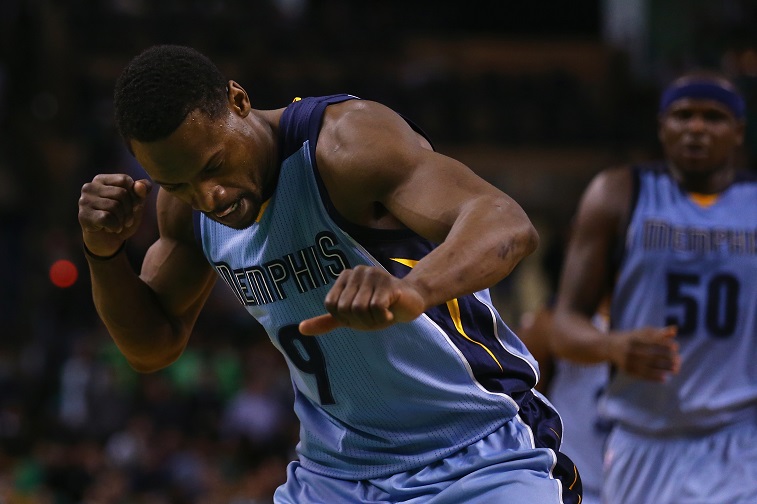 5. Memphis Grizzlies
In recent years, the Memphis Grizzlies have emerged as one of the tougher playoff outs in all of basketball. For now, Memphis has compiled a 52-25 regular season mark, which is a half-game behind Houston, for the second seed in the West. Memphis projects to match up well against the L.A. Clippers and Dallas Mavericks, the potential 2 vs. 7 and 3 vs. 6 first-round opponents, respectively.
Memphis basketball promotes solid defense, efficient point guard play, and tough interior scoring within half-court sets. This style translates well into postseason success, when the pace typically slows to grind-it-out bloodbaths.
At lead guard, Mike Conley is averaging 16 points per game; he has matured to control the tempo and pick his spots within the offense. In the playoffs, a more aggressive Conley will emerge as the perfect complement to the Grizzly front line featuring Marc Gasol and Zach Randolph. Gasol, of course, is one of the better passing big men out of the high post, while Z-Bo is always a load on the low block.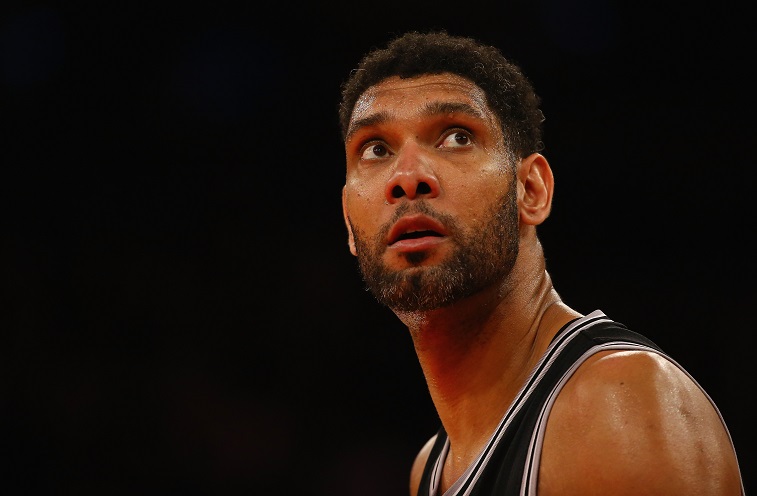 4. San Antonio Spurs
The San Antonio Spurs appear to be right on schedule. At 51-26 and 12 games out of first place, this season's defending champions are hanging out as head coach Gregg Popovich rests his starters and sacrifices seeding in preparation for a (hopefully) deep postseason run. By playoff time, fresh Spurs starters play their best basketball, while battle-tested and confident reserves are at the ready to contribute.
As of Monday, the Spurs have quietly won seven straight games and nine out of their last 10. This run has largely coincided with the return of speedster point guard Tony Parker back to form. For his part, Tim Duncan, at 38, is posting 14 points, 9 rebounds, 3 assists, and 2 blocks through 29 minutes per game of regular-season action. The Spurs, yet again, are poised for big contributions out of veteran gamers Parker, Duncan, and Manu Ginobili through the playoffs.
Last year, it was the quiet Kawhi Leonard who let his game speak for itself at both ends of the floor, taking home Finals MVP honors. This season, Leonard has emerged as the Spurs' leading scorer at 17 points per game, despite battling through a series of injuries.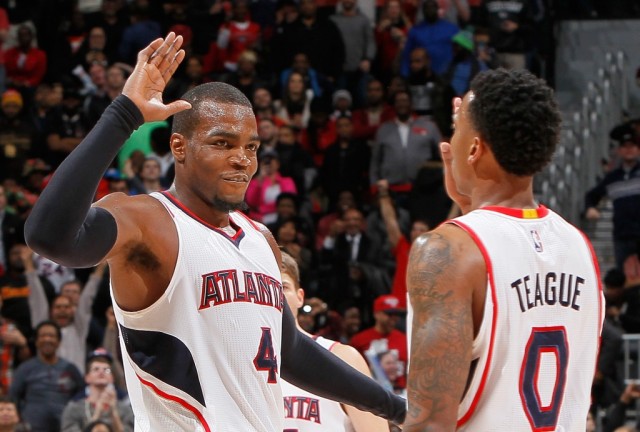 3. Atlanta Hawks
The Atlanta Hawks have emerged as the most underrated, if not totally disrespected, one-seed out of sports in recent years. The Hawks have already clinched home-court advantage by racing out to a 56-19 record. Atlanta has largely gone wire-to-wire as the top seed in the East and is now a comfortable 7.5 games ahead of the second-place Cavaliers, with 7 games left in the regular season. In doing so, the Hawks sent four players to the All-Star Game: Paul Millsap, Jeff Teague, Al Horford, and Kyle Korver.
Head coach Mike Budenholzer is a member of the Gregg Popovich teaching tree, taking the position in Atlanta after spending 18 years with the San Antonio Spurs organization. This connection, in addition to their play, has seen the Hawks be referred to as "Spurs East" in installing an offensive system that has emphasized floor spacing, tough screens, cutting, crisp passing, and teamwork above all else.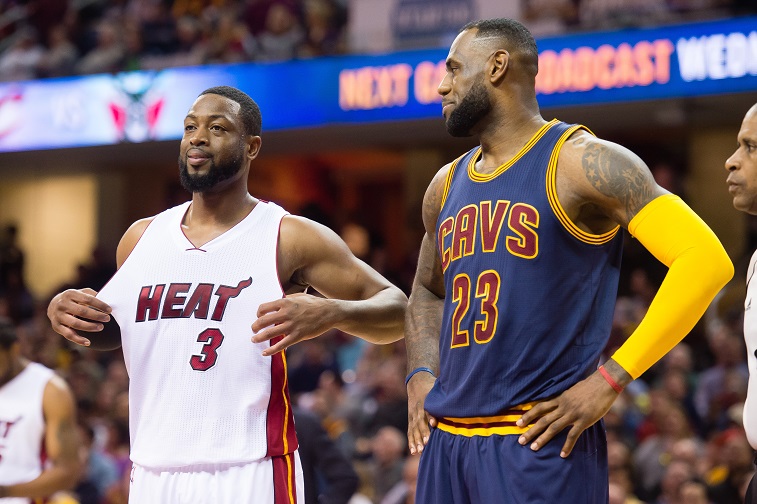 2. Cleveland Cavaliers
This offseason, Cleveland jettisoned No. 1 overall pick Andrew Wiggins in a trade to Minnesota for stretch forward Kevin Love. Oh, and they also signed LeBron James. That happened. Afterward, everyone fell over themselves anointing Cleveland the favorite to take the East.
The Cavaliers, however, sputtered to a .500 record prior to the All-Star Game. As part of their "win now" mentality, the Cavs went out and negotiated a three-team deal that shipped Dion Waiters off to Oklahoma City in exchange for J.R. Smith and Iman Shumpert. From there, Cleveland went on to acquire center Timofey Mozgov from the Denver Nuggets for a pair of future 2015 first-round draft picks.
After making these moves, the Cavs quickly emerged as one of the hottest teams in the league — welcome news, as anything less than a Finals appearance may prove disastrous for historically beleaguered Cleveland fans.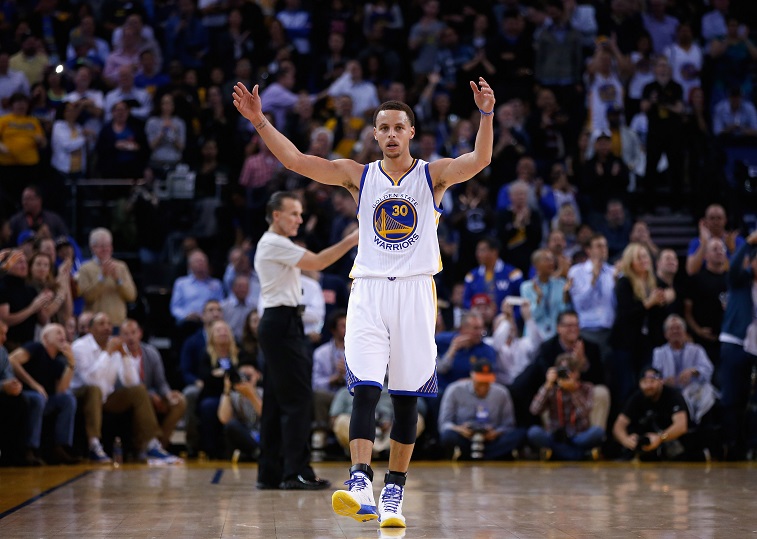 1. Golden State Warriors
New coaching hire Steve Kerr has captained the now-peaking basketball resurgence in the Bay Area. To do so, the former Bulls sharpshooter has added many creative wrinkles to the offense, which have freed up the likes of Stephen Curry and Klay Thompson to go to work out on the perimeter.
For balance, Draymond Green and Andrew Bogut will remain available to mix things up in the paint this postseason. An offensive juggernaut, the Warriors now lead the NBA in scoring at 110 points per game.
The Golden State Warriors still remain within striking distance of a 69-13 season, which would be reminiscent of Kerr's glory days in Chicago, when he ran with Michael Jordan to 69-13 and 70-12 regular season marks.
Golden State is set to stare down the Oklahoma City Thunder in the first round of the playoffs. With Russell Westbrook at the helm, OKC arguably represents the most dangerous eight-seed in the playoffs since Baron Davis and Golden State shocked the one-seed Dallas Mavericks in 2007.