NFL: 5 Player Jerseys That Everyone Wants to Buy These Days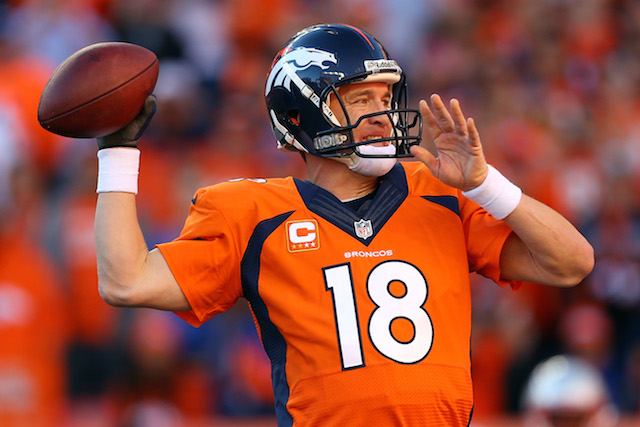 If you were trying to figure out who the most popular players in the National Football League were, what would be the easiest way to come to a conclusion? One way would be to survey a bunch of fans. But seriously, who has the time for that. There's has to be a more objective way to get the answer. If you ask us, there is: Jersey sales.
In a league filled with a ridiculous amount of stars, some players just seem to resonate with fans more than others. Their superhuman skill on the field is enough to warrant cheers, support, and the purchase of expensive merchandise. There's nothing like when professional sports and commerce come together to provide us with tangible data. And it just so happens, that we have some right here.
Based on the sales on NFLShop.com — the league's official site — we now know which NFL superstar had the highest jersey sales as of June 2015. And if it's anything like it was for the NBA, you can be fairly certain that these individuals fall into the category of the game's most popular figures.
So without further ado, here's a look at the five best-selling player jerseys in the NFL today.
5. Aaron Rodgers
The only surprise about Aaron Rodgers being on this list is that he's not higher than No. 5. Last year's NFL MVP put himself in a league all by his lonesome, throwing for 4,381 yards, 38 touchdowns, and just 5 interceptions. Since being drafted by the Green Bay Packers with the 24th overall pick in the 2005 draft, Rodgers has been to four Pro Bowls, is a two-time First-Team All-Pro, and a Super Bowl champion. He has an extremely accurate arm, is elusive in the pocket, and can throw pin-point passes on the run. If he continues to play at such a high level, there is a good chance he'll go down as one of the greatest to ever play the position.
4. Colin Kaepernick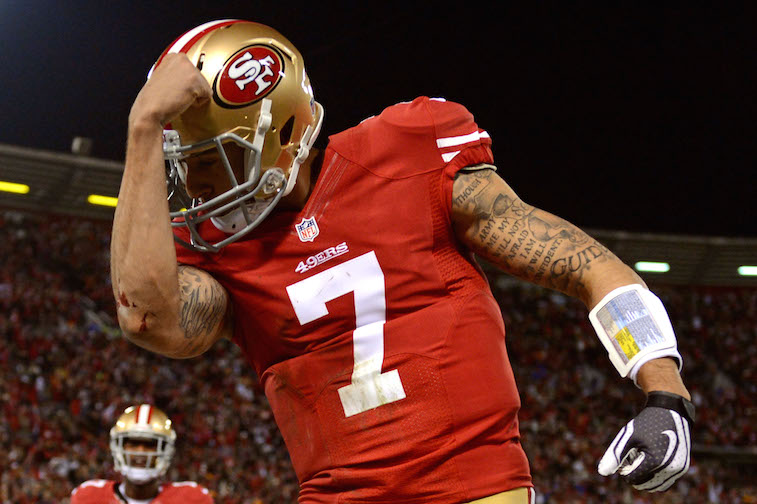 Colin Kaepernick is an absolute physical specimen. The 6-foot-4, 225-pound quarterback is built like an ox, runs like a track star, and has a rifle for an arm. Although many believe he's regressed as a player over the last year, there's no denying his potential is still off the charts. Kaepernicks is a new breed of quarterback that is both talented and electrifying. All he's in need of is a bit of fine tuning. Fortunately, he had former Super Bowl winning quarterback Kurt Warner to turn to.
"What I love first and foremost that's Colin's working hard," Warner said. "The hard thing is that you're taking a guy who has relied so much on his athletic ability over the years and you're trying to turn him into a guy who can be more comfortable in a quarterback position."
If Kaepernick can find the balance between being an athlete and being a quarterback, the rest of the NFL better watch out.
3. Tom Brady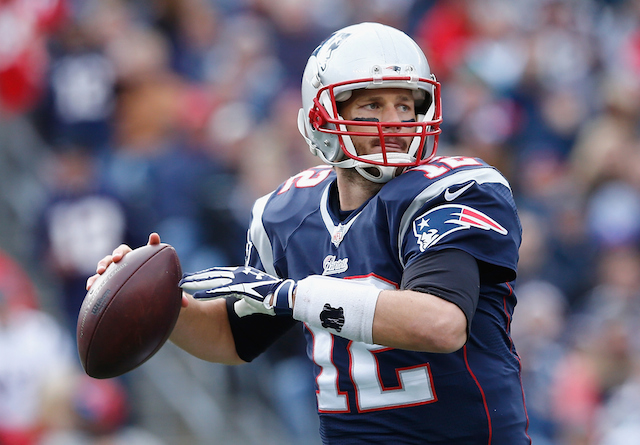 Not even a scandal can deflate Tom Brady's popularity among NFL fans. He may have been knocked off his 'golden boy' pedestal and there's a serious question as to whether or not he can be trusted, but his accomplishments with the New England Patriots seem to supersede all the negativity. Brady has overcome being drafted in the sixth round — in 2000 — to make 10 Pro Bowls, be named First-Team All-Pro twice, win two MVP awards, and lift the Lombardi Trophy four times. Throw in the fact that he's somewhat handsome and his wife is the biggest supermodel on the planet and it should come as no surprise that people buy his jersey. After all, it's probably the closest they'll ever get to actually being Tom Brady. And who doesn't want that?
2. Marcus Mariota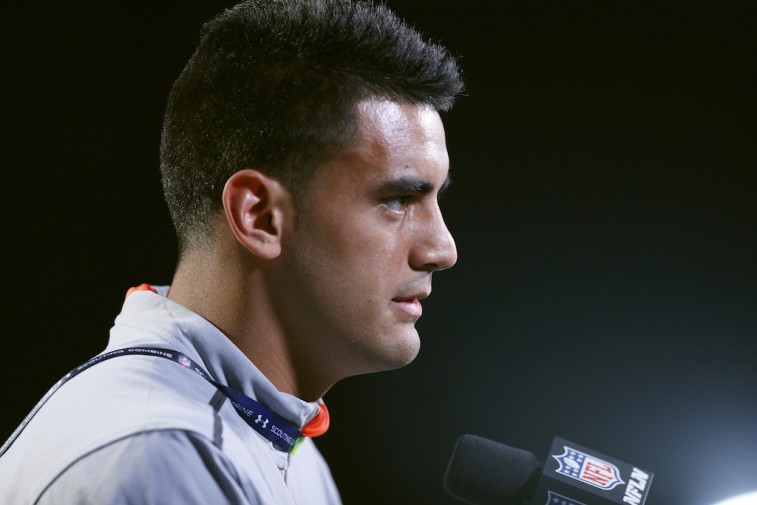 It wasn't too long ago that Marcus Mariota's jersey was flying off the shelves at an alarming rate, seemingly catapulting him into the position of the NFL's most popular player. And following a loss in the first-ever College Football Playoff National Championship game, we're sure there's nothing the Tennessee Titans rookie hates more than coming in second place.
As the 2015 NFL season looms just around the corner, the former Oregon standout and Heisman Trophy winner will have plenty of opportunities to regain his status as the player with the highest-selling jersey in the National Football League. Until then, however, we'll just have to take comfort in knowing how "deadly accurate" everyone in the Titans organization claims him to be.
That's should be good enough — for now.
1. Odell Beckham Jr.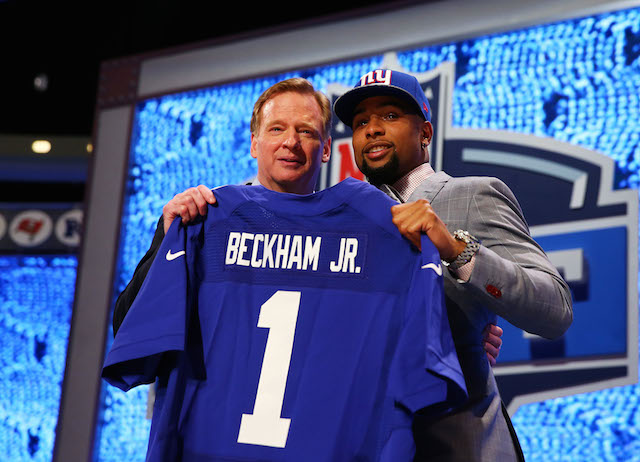 Following one of the most mind-boggling catches ever on an NFL gridiron, last season's Offensive Rookie of the Year Odell Beckham Jr.'s stock skyrocketed like nobody's business. From the moment you watch him play, you realize how truly special the New York Giants wide receiver truly is. He has great burst, incredible leaping ability, and the most unbelievable hands. Seriously, the kid catches everything under the sun. If only it stopped there.
Entering his second season in the NFL, the pressure for Beckham to continue on the road to success has never been greater. He was selected for the cover of 'Madden NFL 16,' threw a softball 90 mph to earn himself a minor league baseball contract, now finds himself with the highest-selling NFL jersey for the month of June. There's always the possibility — considering how electric he was in 2014 — of Beckham falling into the dreaded sophomore slump. Yet, somehow, we have a hard time picturing that happening. Especially after seeing this.
All statistics are courtesy of Pro-Football-Reference.com and ESPN.go.com.
To see the complete list of the NFL's best-selling jerseys from June 2015, click here.