The 5 Best Wide Receivers of the 2014 NFL Season So Far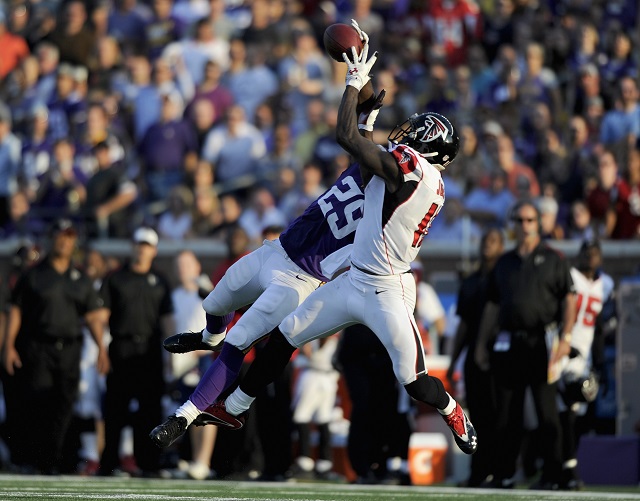 A quarter of the way through the NFL season seems like a good time to start separating those who are having great years from those that are not. And, frankly, with all the football talk that's been about everything other than football over the last couple weeks, it's refreshing to be able to concentrate on the game at hand, rather than the dubious character of the league and whether or not the organization should seek to have any stake in anything beyond entertainment (you should also read this article from Deadspin's Drew Magary, if you're interested in that). Whatever's the case, the game of football is still awesome, even if the people behind the NFL probably aren't.
To that end, there's been enough data to start piecing together some analysis on how the season is going for players — because it's one thing to have an epic game, but consistently good performances are a different kind of head-turning. Over at Football Perspective, they've put together a metric called Adjusted Catch Yards, which is, essentially, a way to measure out how valuable each receiver is to their team without simply relying on a strict stat comparison — in their example post, which you can read here, they bring up that while Marques Colston was better than Sidney Rice in 2012, it wasn't as lopsided as the numbers imply. So which players are doing the best in ACY over passing attempts so far in the 2014 season?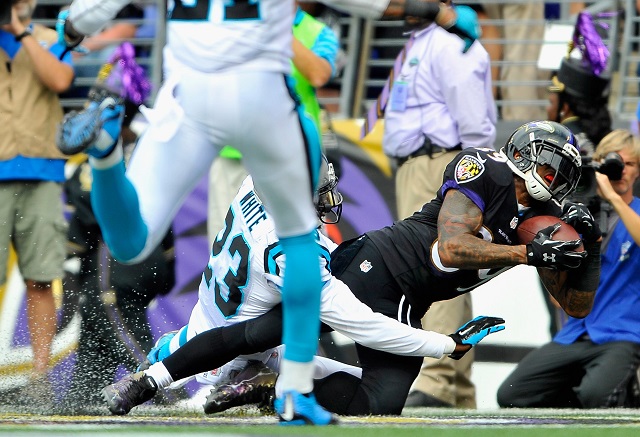 5. Steve Smith
Arguably the biggest free agency story off the offseason, and certainly the loudest, the Baltimore Ravens' Steve Smith, fresh from a career spent with the Carolina Panthers, has had a rejuvenated year so far, proving that while he can't single-handedly will himself to 1,000 yards and a handful of touchdowns if he's the No. 1 option — or, to be honest, the only option — he'll do great on a team with other weapons. Through four games Smith has racked up 606 ACY, which boils out to 3.88 when factoring in team attempts.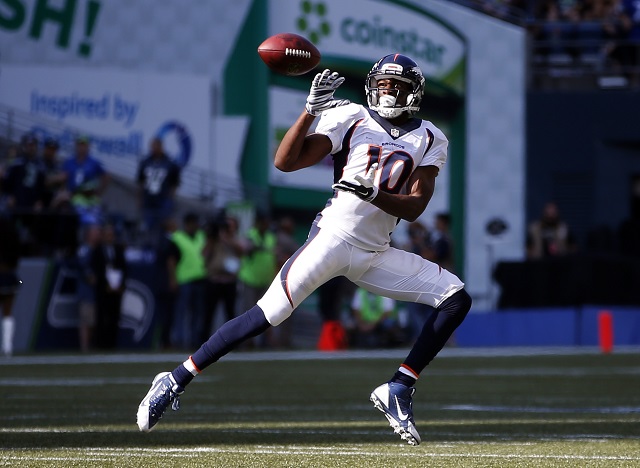 4. Emmanuel Sanders
Another free agent, another new team, and another career season. Emmanuel Sanders, who has already assessed a 4.11 ACY over his new team, the Denver Broncos, total passing attempts, is all the more impressive because he's playing in such a pass happy offense. In earlier years, with the Pittsburgh Steelers, Sanders had managed to put up respectable numbers, although in stats most fans pay attention to, his breakout year was 2013, but with 334 yards on just 25 catches (an ACY of 469), he looks primed to obliterate his previous career achievements.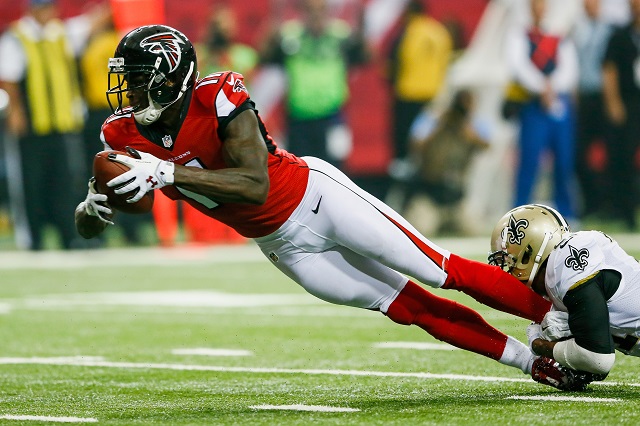 3. Julio Jones
While a broken foot prematurely ended Julio Jones' 2014 season after just five games, the Falcon is back with a vengeance, even if his team — sitting at .500 — hasn't quite followed suit. In four games, or 80 percent of his entire output from last year, Jones has caught 29 passes for over 400 yards (to be exact, he's collected 447 of them), good for an AYC of 669, and per each Falcons attempt that's good for 4.16, and third place on this list.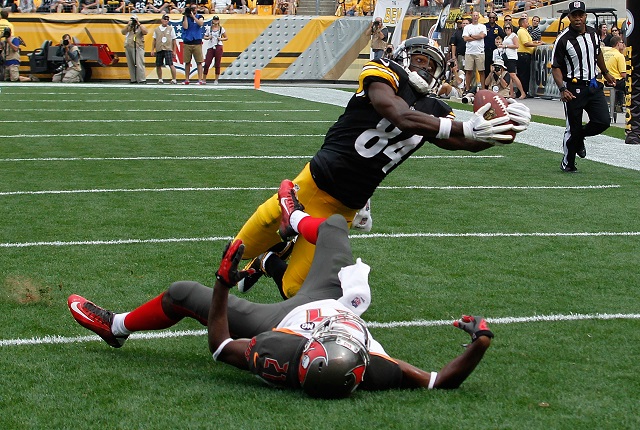 2. Antonio Brown
While Emmanuel Sanders may have decamped for higher pastures, the Steelers have to be feeling good about the epic season that Antonio Brown's having so far. While he's not on pace to match his total number of catches from last year (117 through 16 games compared to the 29 he's already pulled in over four), Brown's been the second most valuable receiver in the NFL so far, going for 662 AYC and 4.3 per attempt.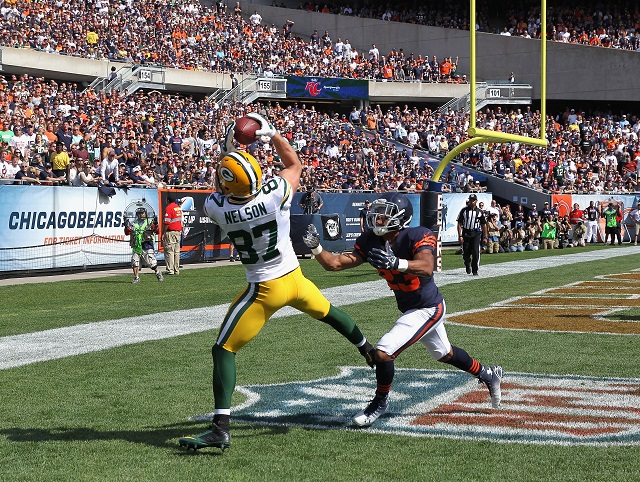 1. Jordy Nelson
No, not Calvin Johnson — he's measured out to 'only' 14th on the list so far, having racked up just 21 catches for 341 yards. The NFL's leader in adjusted yards per catch so far, and subsequently the most valuable wideout (and Jimmy Graham, who places ahead of Megatron and will be a wideout in our hearts) is none other than Jordy Nelson. Go figure. But the numbers bear it out, as Nelson's ACY of 708 and 5.06 per attempt lead the NFL. For the full breakdown, check out the Football Perspective post here.