The 5 Biggest Los Angeles Sports Stars of the 21st Century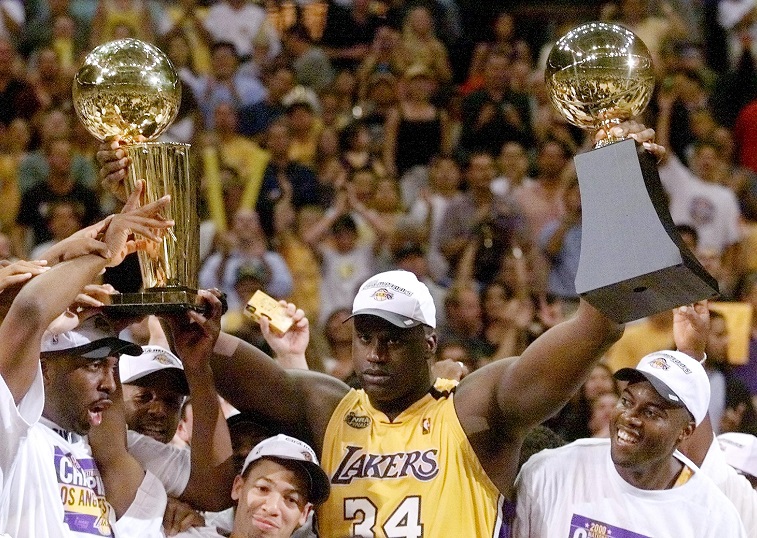 The city of Los Angeles, California brings to mind many things; glitz, glamour, the "Entertainment Capital of the World", the beach, Hollywood, movie stars, the beautiful women, celebrities, a luxurious lifestyle, the crowded freeways, and sports. Sports are and have been a massive part of  L.A. culture for decades now, not just for the success that the local squads have had but also because of the terrific individual star athletes that have played in the City of Angels during their pro and college careers over the last century.
You know the names: Magic Johnson, Sandy Koufax, Wayne Gretzky, Kareem Abdul-Jabbar, Marcus Allen, O.J. Simpson, Jerry West, Kobe Bryant, Bill Walton, Don Drysdale, Elgin Byalor, Fernando Valenzuela, Orel Hershiser, Wilt Chamberlain, etc.  Pretty strong list, wouldn't you say? Lots of star power. But which ones were the biggest in the modern era? And how would you define it? We settled on a list of players that have played or play team sports (not individual sports) and I'm only including professional athletes not college athletes (Sorry Matt Leinart, Reggie Bush, and Matt Barkley). Remember, we're ranking the top five biggest sports stars to play in Los Angeles from 2000 to present time. Hopefully this list represents L.A. well.
But first, some Honorable Mentions: Yasiel Puig, Matt Kemp, Manny Ramirez, Eric Gagne, Pau Gasol, Lisa Leslie, Candace Parker, Blake Griffin, Chris Paul, David Beckham, and Vladimir Guerrero.
5. Landon Donovan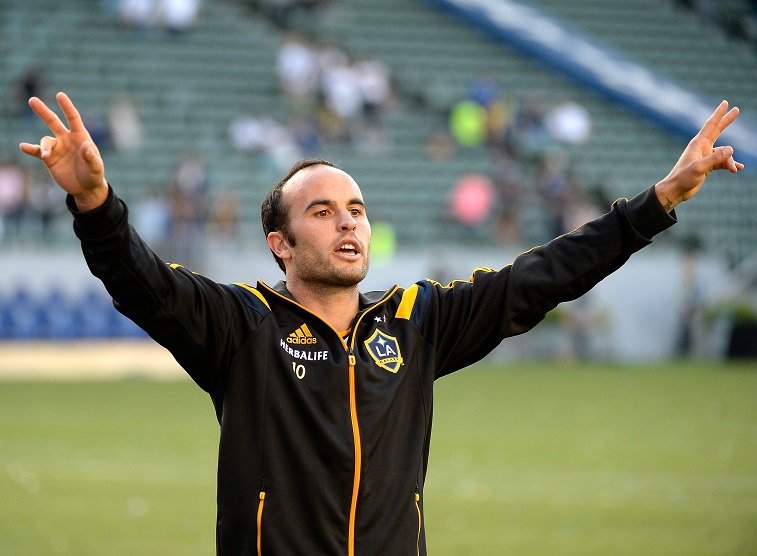 It might be a surprise that the best soccer player in USA history beat out some of those honorable mentions, but he's totally deserving. Yes, we know Landon Donovan as the United States Men's National Team all-time leading scorer and assist leader, a four-time U.S. Soccer Athlete of the Year winner, a player that's largely responsible for putting USA men's soccer on the map in America, and someone who gave American soccer fans tons of thrills during the three World Cups he appeared in.
Donovan began to make himself into a household name during his time in the MLS with the San Jose Earthquakes where he won two MLS Cups and a MLS Cup MVP award. After being traded to the Los Angeles Galaxy in 2004, Donovan made a home for himself in L.A. and his career with the Galaxy was something special, leading them to four MLS Cup titles (2005, 2011, 2012, 2014), winning his second MLS Cup MVP in 2011, becoming the all-time leading scorer (144) and assist leader (136) in MLS history — all the while elevating the popularity of American soccer and making the sport relevant and a considerable success in L.A. during his 10-year stint.
Landon Donovan is the greatest soccer player in the 20-year history of the MLS – and he did it all in Los Angeles.
4. Clayton Kershaw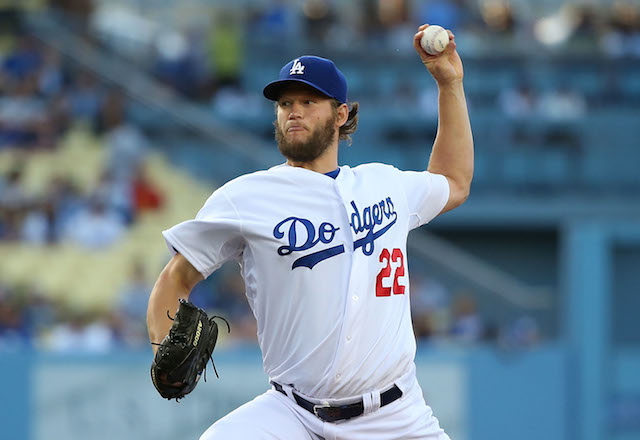 The Sandy Koufax of this generation has firmly established himself as the best pitcher in the majors over the last five years and has made himself into one of L.A.'s biggest and most well-known sports stars. Clayton Kershaw uses an array of off-speed and overpowering pitches to sink batters and has been nothing but a consistent force for the Dodgers throughout this decade.
Since 2011, Kershaw has collected three NL Cy Young Awards, the 2014 NL MVP — becoming the first National League pitcher to win MVP since Bob Gibson in 1968 — also made four All-Star Games and won the NL Pitching Triple Crown in 2011. If that wasn't enough, Kershaw also became the first pitcher in MLB history to win four consecutive ERA titles, led the NL in both Wins and strikeouts twice, threw a no-hitter during that span, and helped the Dodgers win the last two NL West division crowns — putting L.A. in World Series contention.
The crazy thing is that Kershaw is only 27-years-old, so he's got plenty of time to add more to his already outstanding resume. In the meantime he'll keep chugging along and representing that Dodger Blue to the fullest.
3. Mike Trout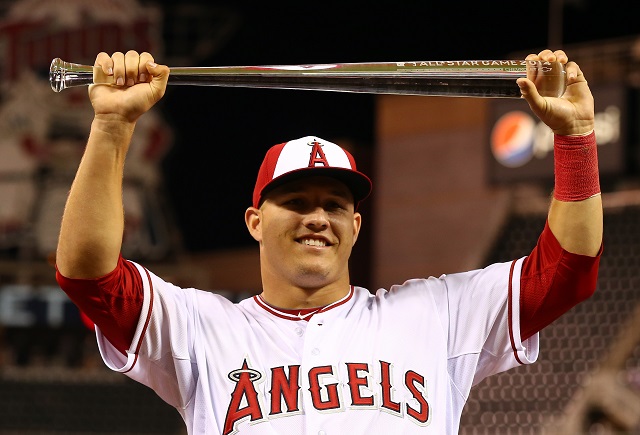 The Los Angeles Angels's 23-year-old stud centerfielder has showed in his brief period in the majors that there is no other player in the big leagues that has a more positive influence on the game. There's literally nothing Trout can't do — he can hit for power or a high average; he walks at a high rate, he's one of the best defensive centerfielders in the game as well as an effective base-runner. And that's before you realize that he's always near the top of the leaderboard in multiple categories and became the poster boy for the relatively new Sabremetrics movement as he led the major leagues in WAR (Wins Above Replacement) during his first three seasons. If  you're looking for the Next Face of Baseball, it's Mike Trout. end of story.
So far in his early young career, Trout has won AL Rookie of the Year (2012), been named the 2014 AL MVP (and  been the MVP runner-up twice), won the 2014 All-Star Game MVP, became the youngest player in MLB history to join the 30-30 club (30 homeruns and steals in the same season), and was the youngest player in history to hit 100 homeruns and 100 stolen bases. As Trout continues to do damage on the field, his star-level will only rise, even and especially in a city as doused in fame as L.A.
2. Shaquille O'Neal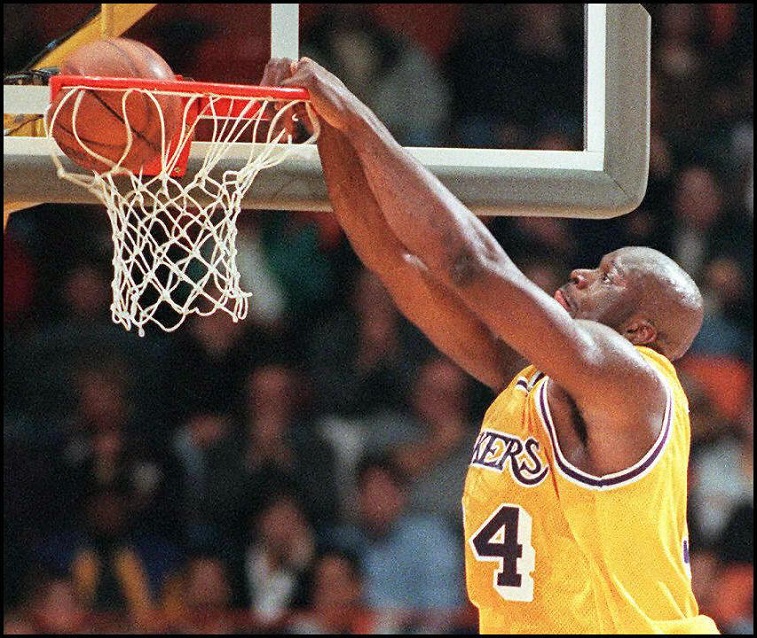 The most dominant player the NBA has seen since Wilt Chamberlain comes in at number two on the top L.A. athletes of the 21st century. If there's any athlete that ever embodied what Hollywood was all about then it was surely Shaquille O'Neal. The goofy, playful, bright, and bigger than life personality that Shaq displayed on a daily basis reverberated the city of Los Angeles and with it The Big Aristotle took Laker fans on one fun ride.
During his eight-year run (1996-2004) as a Laker, Shaq, standing 7-foot-1 and weighing in at 325pounds, did plenty of damage on the basketball court carrying the Lake Show to three consecutive NBA titles (2000-2002) while in the process dominating the game in a way we haven't seen since, taking home three straight NBA Finals MVP awards, as well as being named the NBA MVP in 2000, plus nabbing two All-Star Game MVP titles as a Laker, and being named to the All-NBA First Team five times.
Simply put, there was no force like The Diesel in the NBA during those days in L.A. and even though he only spent five seasons in Los Angeles during the 21st century, eventually being  traded to the Miami Heat in the summer of 2004 after a well publicized beef with another star teammate (more on him in a second), no one will ever forget the impact and contributions he made to the sports scene in L.A. – as well as off the court.
As the man would famously say, "Can you dig it?"
1. Kobe Bryant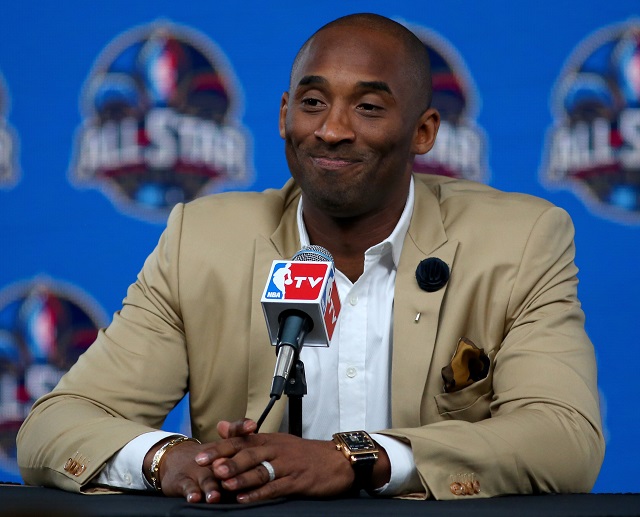 Did you expect anybody else at the number one spot? Of course not.
While his career has felt something like a roller-coaster at times, no athlete who played in the second-largest city in the United States in this century has achieved more and has performed at a higher level than Kobe Bean Bryant. The dude has been a member of the Los Angeles Lakers for his entire career, and he's as sure a Hall of Famer as anyone ever, outlasting almost all of his peers and evolving into an elder statesman of the sport.
At the start of the new millennium , Kobe teamed up with the powerful Shaquille O'Neal to form arguably the best inside-outside combo in NBA history, leading the Lakers to three straight titles and four Finals appearances in five years. After losing Shaq, the Lakers floated along as a fringe playoff team, but Kobe unleashed an assault on the entire league we haven't witnessed since Michael Jordan was soaring over the NBA in the 1990s.
You remember 81 points, right? What about the 62 points he scored against the Mavericks in three quarters before he sat out? Maybe the four consecutive games he scored 50 points or more in 2007 come to mind. The two scoring titles were nice, too.
After those playoff struggles, the Lakers organization surrounded Kobe with enough talent to bring L.A. to back-to-back titles in 2009 and 2010,  as well as three straight Finals appearances. For his part, Kobe won two Finals MVPs, as well as the 2008 league MVP, and proved to everyone that he could win a title without Shaq. The Lakers franchise all-time leading scorer proved to be not just one of the best NBA players of his generation (It's either Kobe or Tim Duncan) but one of the all-time greats.
No matter how hated or criticized, Kobe will always hold a special place in Laker fans hearts for the 19 years he's donned the purple and gold.