The 5 Biggest Losers in the DeAndre Jordan Fiasco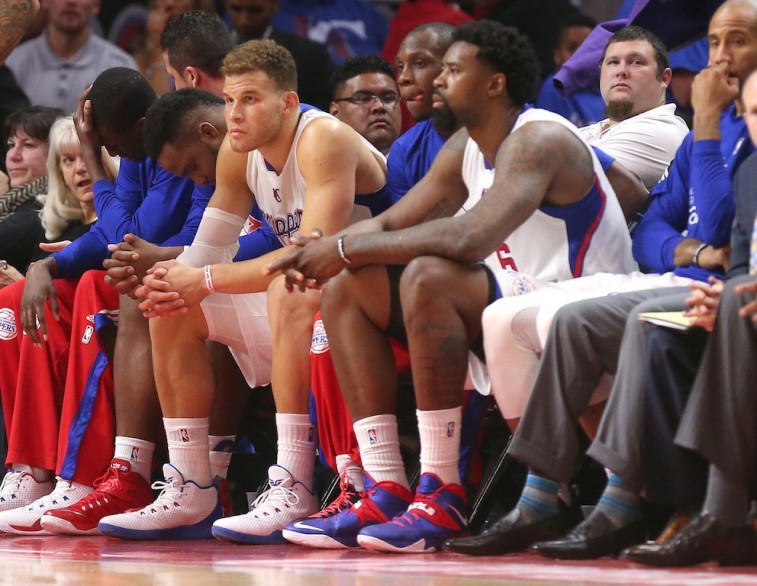 On July 3, in the midst of the NBA's moratorium, word was that DeAndre Jordan had verbally agreed to terms with the Dallas Mavericks on a four-year, $80 million deal. While the deal was only agreed to in principle, folks began to deconstruct the fate of both the new-look Mavs and the Los Angeles Clippers. Even though contracts could not be signed until July 9, tradition dictated that all parties act in accordance with the gentleman's agreements crafted during the period of "no official interaction." This is how NBA Free Agency works, and has worked. Deals are made, contracts are ironed out later, agreements are honored. But they don't have to be.
So when new information began to leak that Jordan was having second thoughts about signing with Dallas, it was unexpected, but legal. In a shocking reversal of events, a Clippers contingent headlined by Steve Ballmer, Doc Rivers, Chris Paul, and Blake Griffin flew to Texas, and literally barricaded the big man within his own Houston home. Ultimately Jordan signed a four-year, $87.7 million deal with the Clippers, something that will have long term, league-wide reverberations. Before we get to that, though, here are the five biggest losers out of this complete fiasco.
5. DeAndre Jordan
After the big man reneged on his verbal commitment with the Mavs, Jordan reportedly hid out at home with his old teammates playing cards and video games and refused to take phone calls from Mark Cuban and even his own agent while emojis flew over Twitter. After several days of silence, DJ took to Twitter to issue a brief apology to the Mavericks organization, before bolting out of the U.S. on a ten-day international cruise. Needless to say, these recent antics have only bolstered critiques that Jordan is a not built for leadership.
4. The Clippers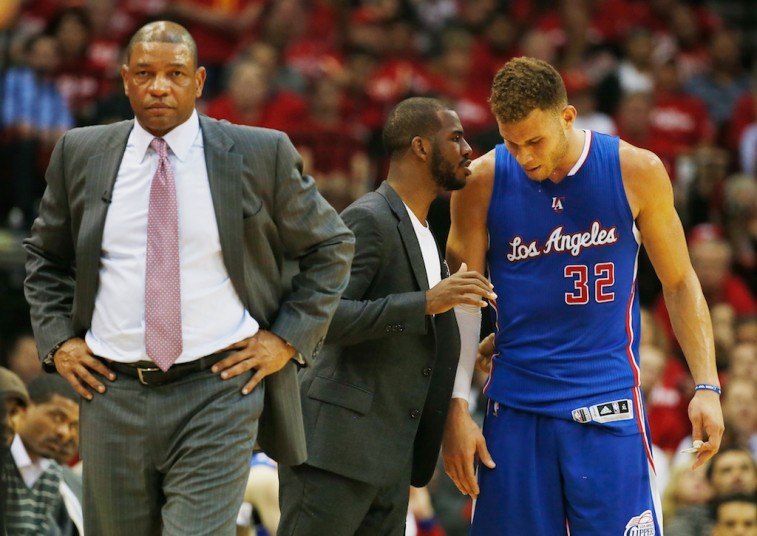 Last December, a David Aldridge source plainly stated that the Clippers "don't like each other." This report dovetailed with images of glaring freeze outs in huddles and high-five lines and a falling out between Chris Paul and Jordan, who was often served up as the unwitting whipping boy amid any string of losses.
While Jordan's return indicates a potential mending of the rift, we can't help but think that team chemistry will likely suffer further in the aftermath of this latest debacle, particularly with the introduction of noted locker-room difficulty Lance Stephenson this offseason. The Clippers, as constructed, will likely rip through the regular season and opening round of the playoffs before running into a brick wall, against the more cohesive team units Out West.
3. San Antonio
With Jordan heading to Dallas, Lob City was no longer going to be the same kind of matchup nightmare they had been for the more mature San Antonio Spurs — eliminated by the Clips in seven games during the 2015 playoffs. With Jordan returning, San Antonio will still have to compete with a younger, more athletic squad. Although they've been bolstered by LaMarcus Aldridge, Tim Duncan, Manu Ginobili, and Tony Parker are all on the wrong side of 30 and certainly do not relish the idea of keeping pace with Los Angeles's high-wire act. To counter, Greg Popovich will likely draw up set plays that slow down the game, and feed the ball to LaMarcus Aldridge down on the low block.
2. The NBA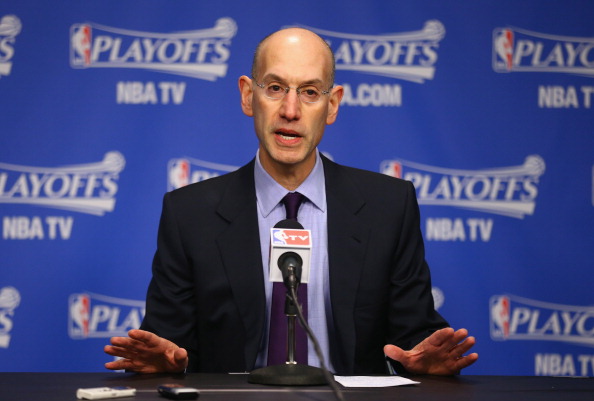 While the NBA cannot punish a player for flouting an agreement made during the moratorium — because if they could, they would be in violation of the collective bargaining agreement, which prohibits binding agreements during that time period — the fact that this fiasco has put the NBA's ecosystem into jeopardy, bad news for a league that needs the moratorium,or time-gap where players may meet with teams and verbally agree to contracts, but may not officially sign new contracts, until a specified date to allow league employees to close out last-minute transactions, before setting a league-wide salary cap and luxury tax penalty.
Jordan's right to change his mind his his own, but we are sure that the NBA front office and ownership will seek to eliminate any kind of possibility that a similar situation could arrive in the future.
1. The Mavericks
It's no exaggeration to say that the Mavs geared their whole postseason towards landing Jordan — a franchise center and building block for the future. In an effort to clear out cap space Dallas parted ways with players like Tyson Chandler, Monta Ellis, and Al-Farouq Aminu and acquired wing Wesley Matthews. Dirk Nowitizki, at 37, was also primed for one last deep postseason run. Dirk was still effective and efficient last year, in putting up 17 points per game, off 46% shooting. Nowitizki, however, was often exposed as a liability on the other end of the floor, where he routinely gave up rebounds and easy scores at the front of the rim. It's easy to see howJordan would have served as the ultimate help defender to serve up highlight reel blocks and clean the glass.
Now, the reeling and shell-shocked Mavericks have been left to either tank the season or play out the year with stopgap signings like Zaza Pachulia and Deron Williams. With a team comprised of spare parts, Mark Cuban and the Mavs will be selling hope to their fans as they search for the next big free agent.