The 5 Biggest Things to Remember During Your Fantasy Football Draft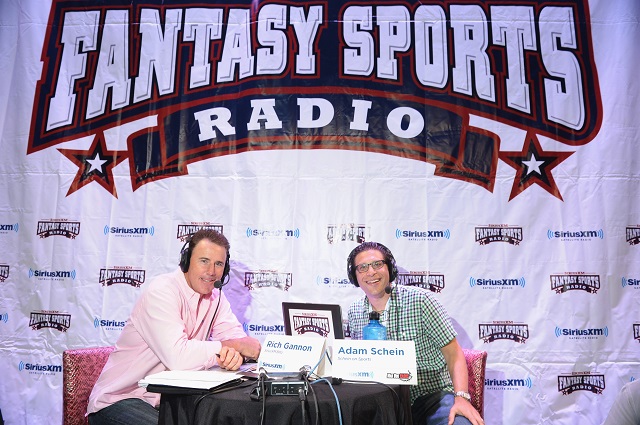 With the advent of the real football season just two weeks away, it is time, once again, for fantasy football to start up. If you're like us, you're ready to get it all over with and draft your team — the team that, this year, will undoubtedly go undefeated and bring you all the bragging rights and financial windfall if you're the betting type.
Instead of getting wrapped up in the intricacies of fantasy sports, and whether or not to go with PPR, Two Quarterbacks, IDP, or any of the other variations that fantasy sports offers, we've compiled a list of easy-to-remember mental notes that should get you through your draft in the best position possible — even if you're enjoying stiff adult beverages the whole time and can't tell a defense from a running back by the time the third round starts.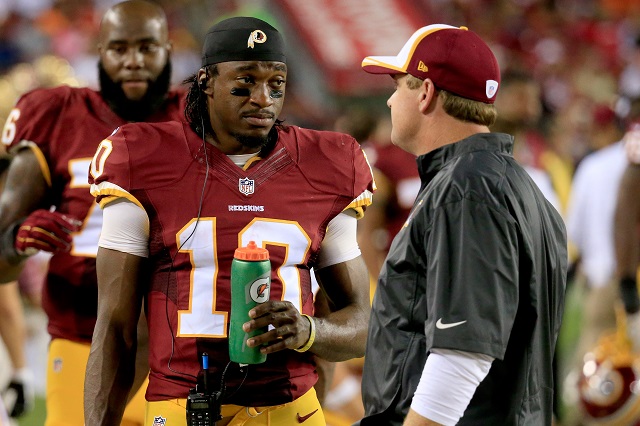 5. No One in Your League Has Any Idea What the Hell Is Going On
Not a single one of them. Remember: there's a million different things that can happen in the course of a regular season, and there isn't a single person — expert or otherwise — that can tell you with any certainty how players and teams are going to unfold. Anyone that says otherwise is lying.
The cumulative certainty of most fantasy predictions are 'the best guess' with a hedge toward safety. Remember how many pundits said that Adrian Peterson wasn't worth a first rounder in 2012 when he was on the way back from an ACL and MCL tear? Approximately all of them. That was some sage advice. How many of them predicted Peyton Manning's record-setting season? Not many. When it comes to evaluating future performance, a lot of fantasy football is reading tea leaves. Adjust your expectations accordingly and remember that everyone else in your league is trying to crack the same code.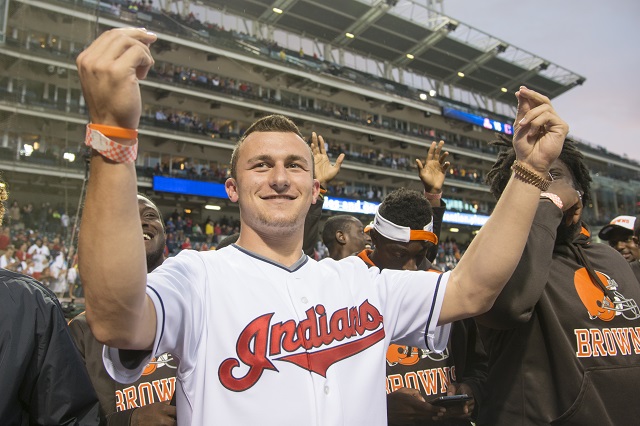 4. Your Draft Spot Isn't as Bad as You Think
Remember: just because you think you're screwed out of the title this year because you're picking seventh or whatever doesn't mean that you actually are. Assuming you're in a league that has any semblance of a conscience, you're in a snake formation for drafting or nominating (in auction drafts), and unless you're exactly in the middle of your draft order, you'll have picks close to back-to-back every other round. The rest of the time can be spent watching everyone else stress out about all of their options, and quickly zoning in on whatever else you've got going on. Like trashtalk. Bringing your best trashtalk to the fantasy draft is of the utmost importance.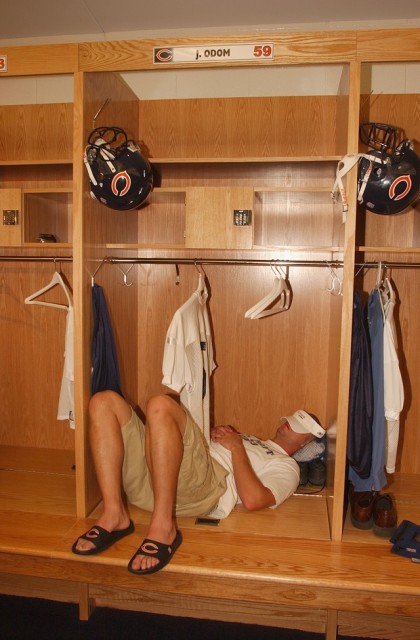 3. There's No Such Thing as a Real Sleeper
Think about where you get your fantasy information from. It is, probably, a mixture of online articles, variably credible speculation, a highlight reel series, and maybe a newsletter. In other words, the same places that almost nearly everyone gets their fantasy information, which is to say that thinking Aaron Dobson is a 'sleeper,' rather than a wide receiver with a bit of upside and a bit of downside, is to say that you've read a Matthew Berry column — and Matthew Berry writes a mean fantasy column, hats off to him — and decided that, by God, Aaron Dobson is your sleeper and you're going to try and take him in the eight round and you'll get all pissed off when he falls all the way to the guy or girl in front of you that also read that Matthew Berry column.
The real sleepers are the guys who are lounging in the purgatory that is a practice squad, and the only way you'd ever know they were going to see a snap is if you have an inside guy on the coaching staff. If you do have that guy, then yeah, you can draft sleepers. Everyone else should just call them "typically bad fantasy picks who could have good weeks."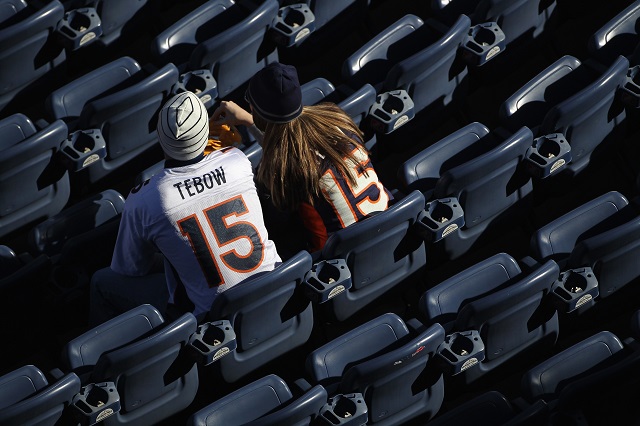 2. When in Doubt, Draft By ADP
Picture this: it's the fourth round and you still don't have a quarterback. You don't want Geno Smith, you'd rather roll the dice with someone like Johnny Manziel. Don't do it. If you're apathetic toward the players left at a position you should probably fill — also known as the time when you need to draft a tight end and Jimmy Graham is long gone phenomenon — check the average draft position of the players left, and take the one that's ranked the highest. Does this fly in the face of the expert knowledge? Absolutely. Does it have a better chance of paying off than listening to the expert of your choice? Double absolutely. People — as a rule, do not all make terrible fantasy decisions all the time. Persons do. Listen to the people.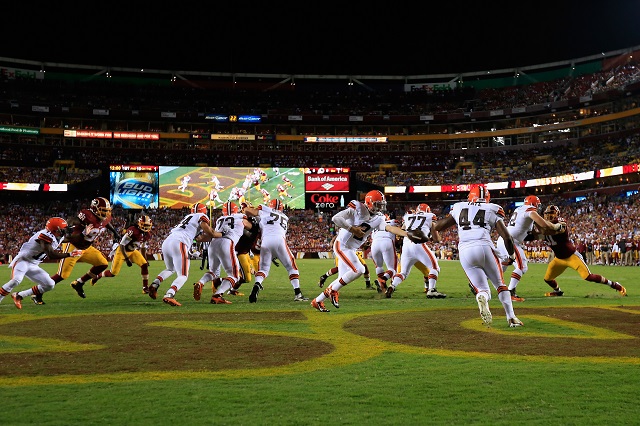 1. Your Draft Plans Should Always Go Out the Window as Soon as the First Round Is Over
Remember: mock drafts are really helpful. You should do a mock draft, or two, or fifty before getting read to do a real fantasy draft. That said, it's important to realize that whatever happened in your mock draft is not an indicator of what's going to happen in the real one. Someone is going to steal the sleeper who fell to you in every mock. One person is going to draft a quarterback and then everyone is going to draft a quarterback, and even after that happens you'll still draft Calvin Johnson and be forced to start Sam Bradford because the pickings were slimmer than you realized. Your Internet connection will crash, and you'll end up auto-drafting the wrong person, only to have that player win you your league. Jimmy Graham will fall into your lap and you'll pass on him because 'hey, no one's drafting tight ends yet' only to have him go the very next pick.
Pay attention to your league's drafting trends, keep a flexible, open mind, and you will go far. That should be the k?an of draft day — not to mention that you'll probably trade half of the players away throughout the season anyway.