The 5 Colleges With the Most Valuable Basketball Players
As we prepare for the 2016 NCAA tournament's tipoff, we can't help but think about all of the deserving teams that won't get the chance to dance with the rest of the nation's best. Unfortunately, we can't have a tournament without having a list of snubbed teams. Of course, in the world of college basketball, this isn't the only time players will find themselves getting the shaft. Their wallets take a serious hit as well.
There is a lot of money in college basketball. We all know that. What we also know is that based on amateur regulations college players aren't allowed to see any of that money. Whether or not you agree with that rule is a discussion for another time. However, what we can tell you is that if these players were allowed to get paid, some of them would do fairly well.
Per the calculations from Business Insider, the average college basketball program brings in $8 million in revenue each year. As a result, the average Division I basketball player is worth $296,723 per year. If you're curious about how these figures came to be, here's a bit about the methodology:
We calculated the Fair Market Value of college basketball players at the 20 schools that bring in the most revenue from their men's basketball program, according to data provided by the Department of Education. Using the NBA's most recent collective bargaining agreement in which the players receive a minimum of 49% of all revenue, each school's men's basketball revenue was split between the school and the athletes with the players' share divided evenly among the 13 scholarship players.
As you might expect, given this particular formula, some players are worth more than others. Here's a look at the five colleges with the most valuable players.
5. Ohio State
Annual value: $906,904
With the way that coach Urban Meyer burst into Columbus, Ohio and helped the Buckeyes secure nationally-ranked recruiting classes, take home the first-ever CFP national title, and reestablish the university's position among the college football elite, it's no surprise that Ohio State's basketball team is occasionally an afterthought. However, we should give basketball coach Thad Matta some credit. Not only has he done an exceptional job with this program, but he's also shown just how valuable these players can be.
While the 2015-16 squad only went 20-13 on the year, failing to earn an invitation to the big dance, the program actually generated an estimated $21.4 million in total revenue. Based on this figure, the average OSU basketball player — if they were eligible to get paid in the free market system of the NBA — would be worth $906,904, making them the fifth most valuable players in the nation. Not too shabby, if you ask us.
4. Kentucky Wildcats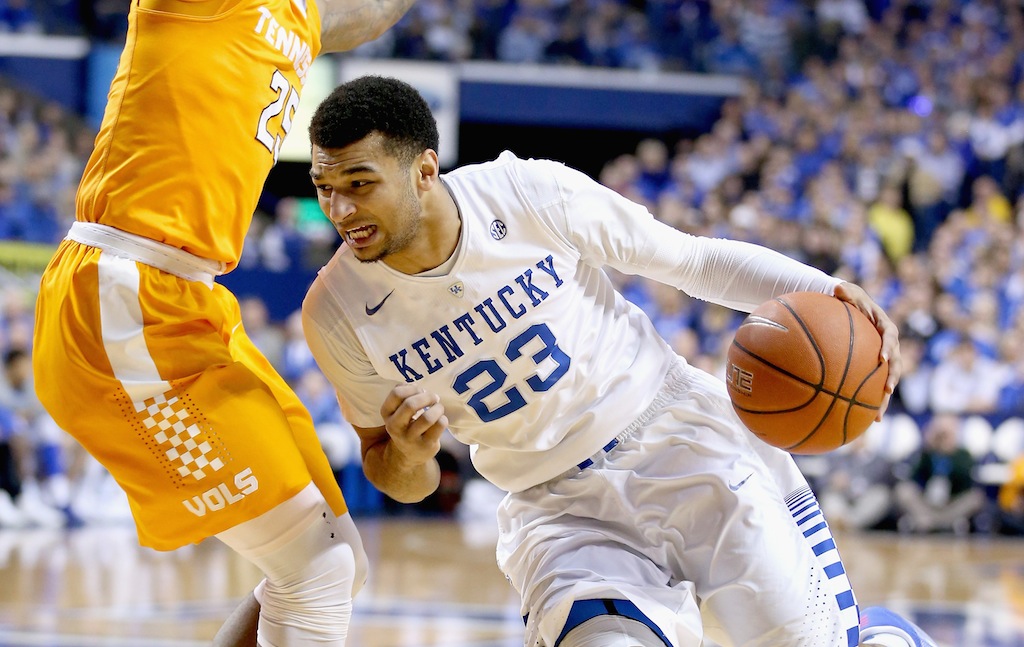 Annual value: $930,417
In Lexington, Ky., the Kentucky Wildcats are king. Too bad the players themselves aren't allowed to be paid as such. If that were the case, John Calipari's squad would be living a life of royalty (even more than they probably already are).
According to the Department of Education, the Kentucky basketball program generated just under $24.7 million in total revenue. Based on these calculations, each of the 13 current scholarship players would be worth $930,417. Considering the level of talent that Kentucky puts on the floor each night, it would appear that the Wildcats resemble a pro team in more ways than one.
3. Syracuse Orange
Annual value: $1,106,426
Like most pundits, we truly believe that Syracuse's inclusion in this year's NCAA tournament was one of the biggest screwups from Selection Sunday. Given how much the Orange underperformed in 2015-16, it's hard to understand how this team could've earned a spot over some of the other more qualified — albeit, less-established — programs. Then again, when it comes to Syracuse, perhaps it really is all about the name.
By the Department of Education's calculations, Syracuse's basketball program took in just over $29.3 million in total revenue. If this haul was distributed to the Orange players in the same way it's done in the NBA, each individual would be worth $1,106,426. In light of this information, perhaps it's time the university changes its nickname to "Green."
2.Duke Blue Devils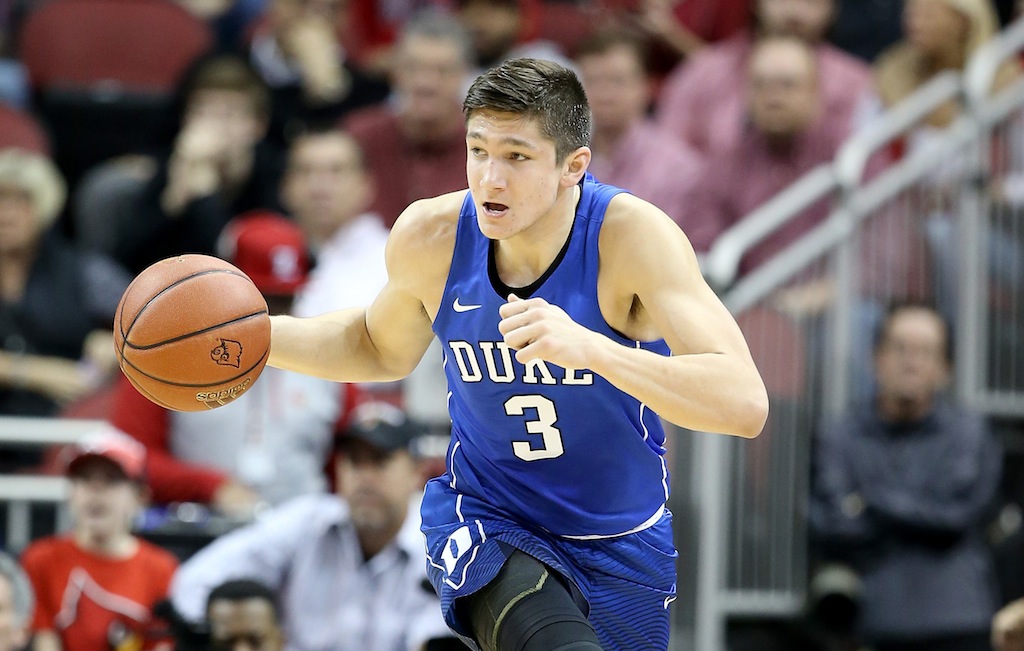 Annual value: $1,272,950
Depending on who you are or where you went to school, outside of Durham, N.C., there is not a lot of love for the Duke Blue Devils. For the people who support Coach Krzyzewski's squad, one can assume it has a lot to do with the program's consistent winning ways. For those who happen to be anti-Duke, we're sure the reasoning is probably the same. Either way, one thing that cannot be challenged is the fact that these players are worth a boatload of money.
Unlike a lot of college programs, Duke's basketball team generated more total revenue (an estimated $33.8 million) than that of the football team (an estimated $32.4 million). If we continue to follow the same formula, we see that the Blue Devils players are valued at $1,272,950 apiece. Not bad for a team that could very well be eliminated in the first round of the tournament one year after climbing to the top of the college basketball mountain.
1. Louisville Cardinals
Annual value: $1,727,657
A self-imposed sanction may be what keeps Louisville's basketball team out of this year's postseason, but it doesn't change the fact that this program is worth some serious coin — and by extension, so is each and every one of its scholarship players.
Rick Pitino's squad generated an estimated $45.8 million in total revenue, making the annual value of its players a ridiculous $1,727,657. Of course, considering the fact that none of these players get to see any of that money, something tells us they'd much rather have the opportunity to compete on the game's biggest stage.
Revenue information courtesy of Department of Education and Business Insider.