NBA: The 5 Best Boston Celtics of All Time
The Boston Celtics, with their 17 championships, are arguably the most successful franchise in basketball, if not all of sports. Celtics lore is resplendent with flashes of parquet floors, Red Auerbach victory cigars, clutch shooting, raucous home crowds, and a fierce rivalry with their only real NBA competition: the Los Angeles Lakers.
While classic Celtics rosters often lacked raw athleticism, at least compared to some of their contemporaries, they performed as cohesive units greater than the sum of their individual parts through grit, team play, and solid fundamentals. Here are the five best Boston Celtics players to suit up in green.
1. Bill Russell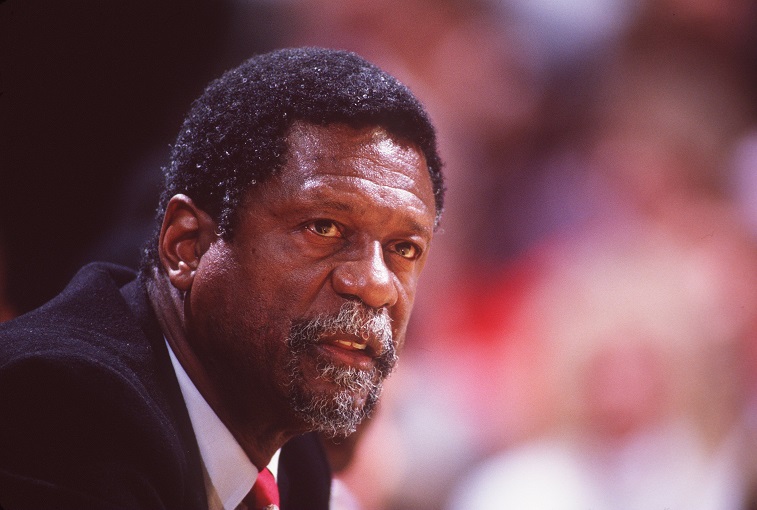 At center, Bill Russell anchored a Boston Celtics dynasty that brought home 11 championships over the course of his 13-year career, in no small part because he revolutionized the idea of team defense.
At a wiry 6-foot-10, Russell would often leave his man to hedge out on the perimeter as a help defender before rotating back toward the basket to shut down the interior, and the Celtics great became legendary for his abilities as a shot blocker, mastering the art of keeping the ball inbounds and tapping it over to a waiting teammate.
For rebounds, Russell would play the angles to anticipate shot caroms before boxing out, controlling the basketball, and firing an outlet pass to his point guard to ignite the fast break. In his career, Russell averaged 15 points, 22.5 rebounds, and 4 assists per game. As a winner, he was the perfect foil for his friend and adversary Wilt Chamberlain, who put up massive numbers but often came up short in the postseason.
2. Larry Bird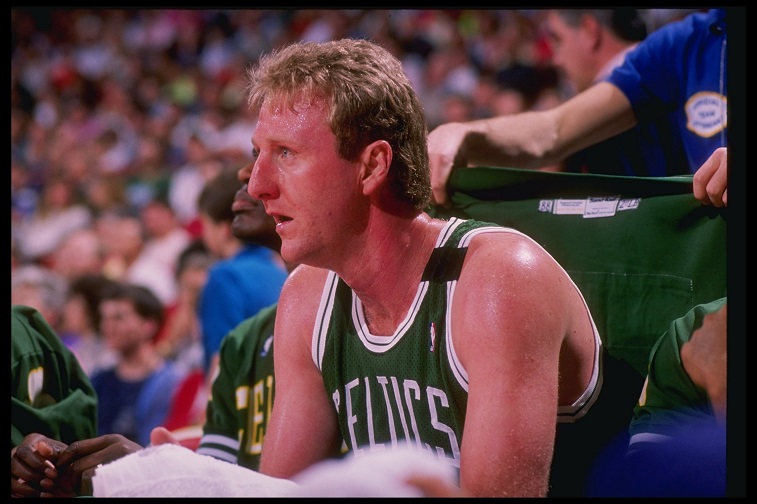 It's likely that Larry Bird and LeBron James will occupy alternating places at 1A and 1B, depending on how you feel about each, as the two best small forwards in the history of the NBA. While you'd never confuse the Hick from French Lick with an athletic phenomenon like James, Bird more than made up for his relatively slow feet and short vertical leap through sheer grit, solid fundamentals, and unparalleled knowledge of the game.
In half-court sets, Bird would either curl off screens to bury deep jumpers, or wheel and deal in the post for scoop shots at the goal. Bird was one of the better passing forwards of all time, and his playmaking ability alongside his unselfish demeanor saw him in the driver's seat of some classic NBA teams, including the original Big Three: a front court rounded out by Kevin McHale and Robert Parish.
In the clutch, however, Bird never shied away from taking over the game, as evidenced by a classic Game 7 shootout against Dominique Wilkins at Boston Garden, when Larry Legend dropped 20 in the fourth quarter. Bird averaged 24 points, 10 rebounds, and 6 assists per game over the course of 13 years in Boston. During that time, he made five trips to the NBA Finals and won three championships, in 1981, 1984, and 1986.
Bird, of course, will always be linked with Magic Johnson, who he battled against for two decades for hoops supremacy at the collegiate and professional level — there's an argument to be made that the pair saved the game as they brought its popularity to new heights in the '80s.
3. John Havlicek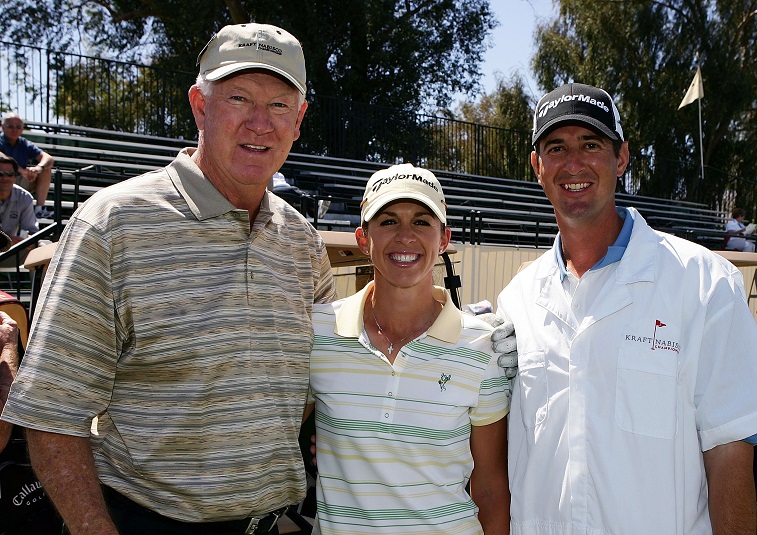 Another Celtic who is simply defined as a winner, John Havlicek (far left) bridged the gap in the era between Bill Russell, Bob Cousy, and Sam Jones to Dave Cowens and Jo Jo White, bringing eight championships to Boston between 1963 and 1976. For his part, Hondo still leads the storied Celtics franchise in points (26,395) and games played (1,270). As a model of consistency, Havlicek averaged 21 points, 6 rebounds, and 5 assists per game over his 16-year career.
Havlicek's longevity in Boston was largely due in part to his supreme conditioning. As a defensive force, Hondo would often harass opponents into costly mistakes with steals, deflections, and weak-side blocks. In transition, Havlicek would be out front to fill the wings for easy lay-ups. By the fourth quarter, Hondo had run his man ragged and would be constantly wide open coming off screens for mid-range jump shots out of half-court sets. As a talent, Havlicek was one of the more underrated perimeter players in the history of basketball.
Any discussion on Havlicek, though, has to come back to his defining NBA moment — in the 1965 Eastern Conference Finals, Havlicek stole the ball. You may have heard about it courtesy of announcer Johnny Most.
4. Bob Cousy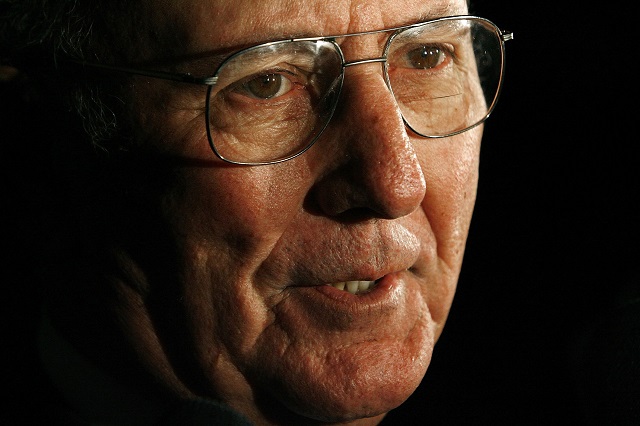 Taken together, Bob Cousy, Bill Russell, and Red Auerbach emerged as the most decorated building blocks of the storied Celtics franchise and dynasty. The Cooz signed on to the Celtics in 1950, after boss Red Auerbach haughtily dismissed the diminutive point guard as a "local yokel" — as a standout college player for Worchester's College of the Holy Cross, Red didn't want to be seen as catering to the fledgling Boston fanbase.
Luckily, his concerns were unfounded, as Cousy went on to lead the NBA in assists through eight consecutive seasons (1952-1953 to 1959-1960) and earn the nickname "Houdini of the Hardwood."
In all, Cousy dropped in 18 points, 5 rebounds, and 8 assists per game in 13 seasons with the Celtics. The Cooz captivated Boston fans with his slick ball handling, no-look passes, and flair for the dramatic. For his signature moment, he dribbled out the clock against the Los Angeles Lakers to take his fifth NBA championship (six titles total) in 1963.
5. Paul Pierce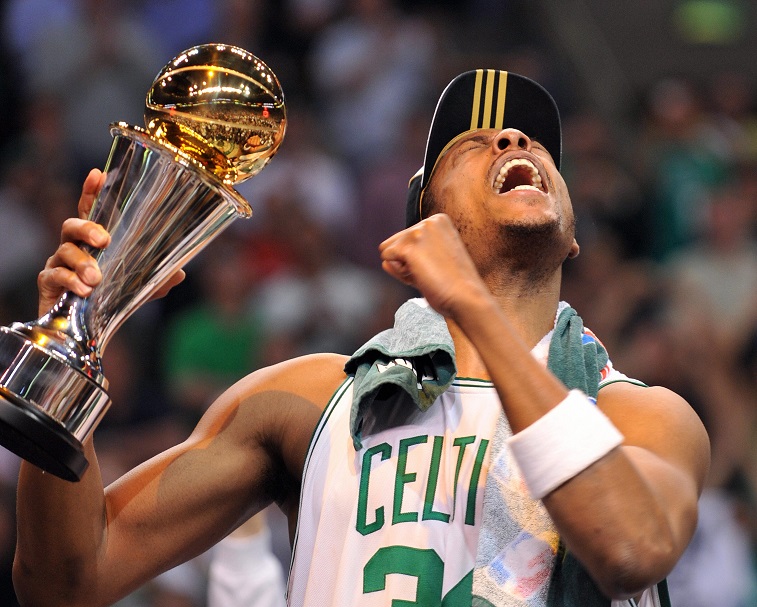 In recent times, Paul Pierce emerged as the savior for a proud Celtics franchise that had slid into irrelevance and mediocrity after the retirement of Larry Bird and tragic deaths of Len Bias and Reggie Lewis. Selected 10th overall in a stacked 1998 NBA Draft that also included Mike Bibby, Antawn Jamison, Vince Carter, and Dirk Nowitzki, Pierce immediately went to work in restoring Celtic glory.
As a somewhat pudgy 6-foot-7 small forward, Pierce perfected his own inside-out game, in which he could post up, beat defenders off the dribble, or even rain in deep bombs from behind the three-point arc. The Truth was often at his best running isolation plays at the top of the key, where he would bait defenders with a series of hesitation moves before working his way into the lane for floaters, layups, and sharp passes to open teammates. As a testimony to his impact, Pierce is second only to John Havlicek on the Celtics' all-time scoring list.
In 2007, Danny Ainge negotiated a series of transactions that brought Kevin Garnett and Ray Allen to Boston to form a new Big Three. Later that season, Pierce dropped 22 points while also hauling in 5 rebounds and dishing out 6 assists per game en route to claiming Finals MVP honors in victory against the archrival Los Angeles Lakers.
Statistics courtesy of ESPN and Basketball-Reference.