NFL: The 9 Greatest Seattle Seahawks of All Time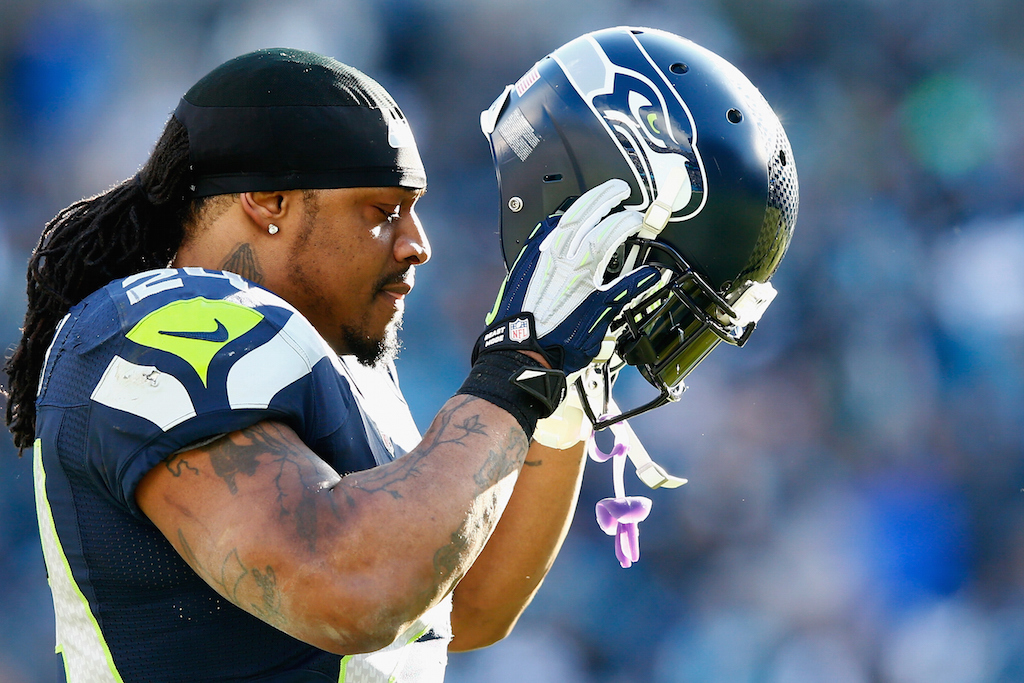 In recent years, the Seattle Seahawks have emerged as regular Super Bowl contenders. They made three trips to the big game to close out the 2005, 2013, and 2014 seasons. Seattle won Super Bowl XLVII decisively — a 43-8 blowout over the Denver Broncos — while the other two trips involves close losses (the Seahawks faced a combined deficit of 15 points).
Rabid Seattle fans blame these losses upon poor officiating and a baffling late-game decision to throw into the end zone, rather than run in the football from the one-yard line.
The Seattle Seahawks franchise is now associated with efficient quarterback play, swarming defense, and a raucous 12th-man crowd capable of swinging ball games and triggering minor earthquakes in the Pacific Northwest. As a collective group, the nine greatest Seattle Seahawks ever tell a captivating story of elevating this franchise out of the depths of expansion misery and toward the pinnacle of the sport.
1. Steve Largent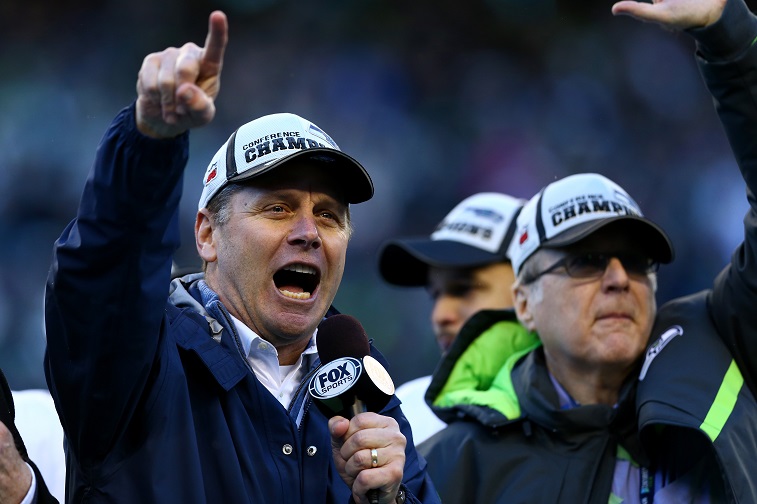 Selected by the Houston Oilers with the 117th overall pick in the 1976 draft, Steve Largent was left unprotected and immediately picked up by the expansion Seattle Seahawks and its new team of castoffs. Eventually, Largent earned the name Mr. Seahawk. Seattle will forever immortalize him alongside quarterback Jim Zorn for literally bringing football to Seattle.
Standing 5-foot-11 and weighing in at 187 pounds, the deceptively fast Largent owned two of the best hands in the history of football. As a route runner, Mr. Seahawk was especially adept at working the sidelines and post corners to get open and make catches.
In all, Largent racked up 819 receptions for 13,089 yards and 100 touchdowns through 14 years as a Seahawk. Upon his 1989 retirement, each of these marks was good for an all-time receiving record. Sadly, he never made it past the AFC Championship Game, as the Seahawks largely struggled to compete through the course of Largent's career.
2. Walter Jones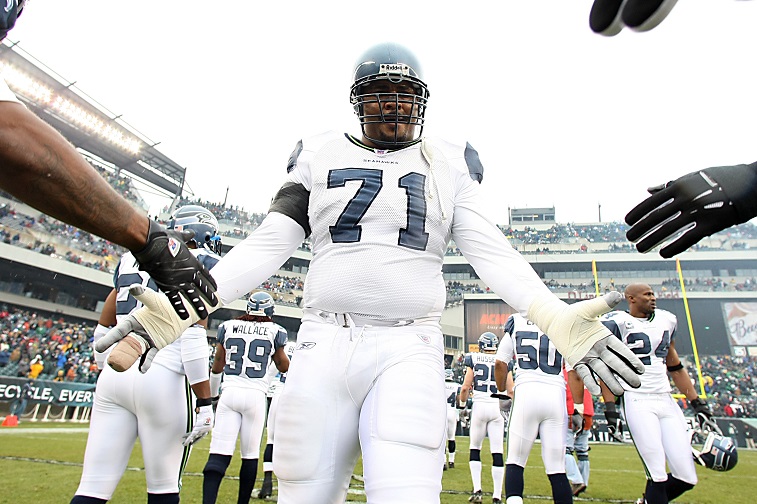 In 1997, the Seattle Seahawks drafted Walter Jones out of Florida State with the sixth overall pick in the draft. From there, Jones immediately moved into the starting lineup. He went on to make nine consecutive trips to the Pro Bowl between 1999 and 2008.
At 6-foot-5, 315 pounds, Jones was relatively athletic. He matched up well against blitzing outside linebackers. In the running game, Jones would hold the edge at the point of attack before moving to the second level to demolish defenders.
In 2001, Seattle drafted left guard Steve Hutchinson. Jones and Hutchinson paired together between 2001 and 2005 as arguably the most devastating left side of the offensive line ever. In short yardage situations, the Seahawks ran left behind giant holes cleared by Jones, Hutchinson, and Mack Strong. Jones was a cornerstone of Seattle's 2005 Super Bowl appearance, although the Seahawks lost 21-10 to the Pittsburgh Steelers.
3. Cortez Kennedy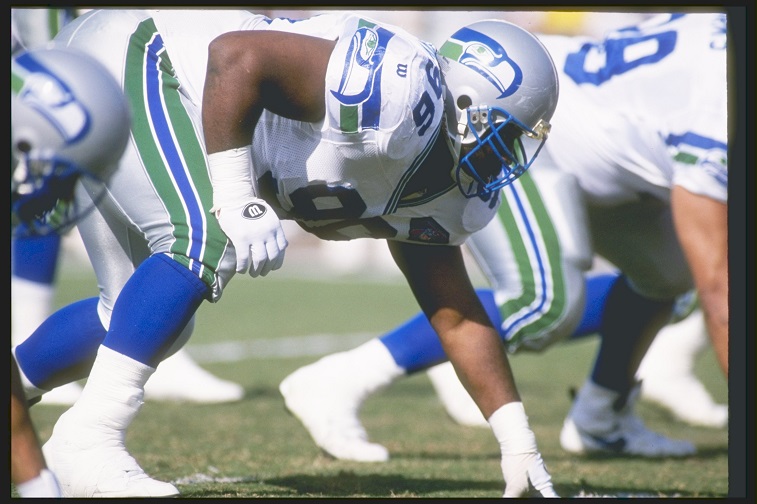 The Cortez Kennedy legacy involves a dominant defensive lineman who largely languished in obscurity behind losing teams. A third overall pick out of Miami, he laid the foundation for the likes of Warren Sapp to wreak havoc.
In Seattle, he typically took on multiple blockers in order to free linebackers to make plays in space. Against one-on-one blocking, Kennedy could knife behind the line of scrimmage to disrupt plays. In 1992, Kennedy racked up 14 sacks, 92 tackles, and four forced fumbles, taking home Defensive Player of the Year honors.
At 24 years old, he anchored a solid defense that gave up fewer than 20 points per game. The anemic Seahawks offense, however, scored a league-worst 8.8 points per game, en route to a 2-14 season. For his 11-year career, Kennedy posted 568 tackles, 58 sacks, 11 forced fumbles, three interceptions, and even one touchdown as a Seahawk.
4. Richard Sherman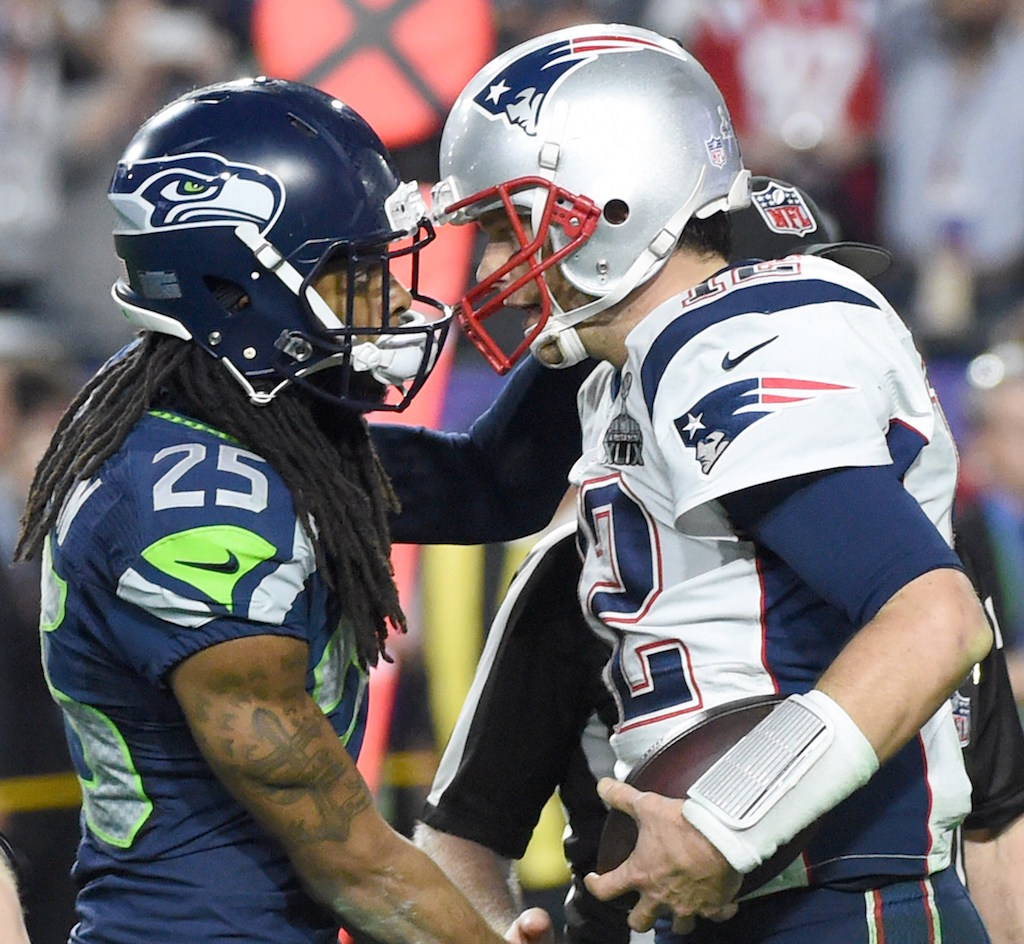 In 2013, Richard Sherman declared himself the best cornerback in the NFL, bolstered by his league-leading eight interceptions. That postseason, Sherman made the play of the year. He deflected a pass into the hands of teammate Malcolm Smith for an interception in the end zone. Visibly miffed, Sherman closed out that NFC Championship Game with an XFL-like rant after the 49ers attempted to test him with a "sorry receiver like Crabtree."
The talkative corner has emerged as the face of the Legion of Boom secondary and dominant defense in Seattle. Sherman has almost singlehandedly granted Pete Carroll freedom to take gambles and blitz out of his 4-3 scheme.
At just 26 years old, Sherman has already won one Super Bowl, played in two, hauled in 24 interceptions and glided into the end zone for two return touchdowns, despite his side of the field rarely being challenged.
5. Marshawn Lynch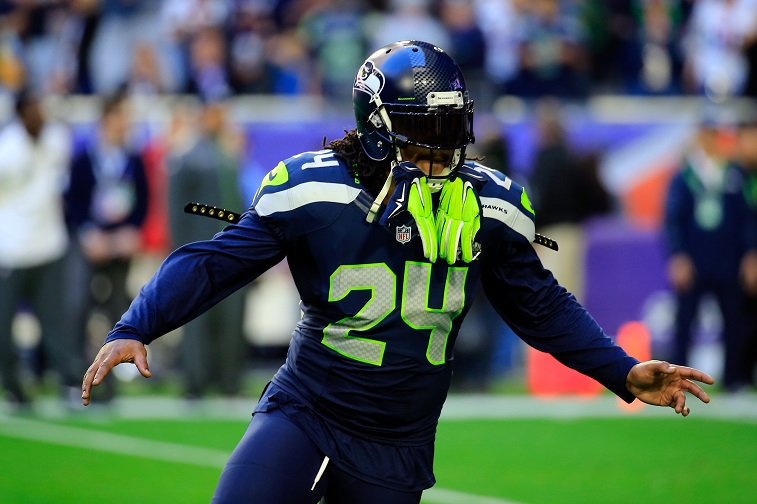 The enigmatic Marshawn Lynch emerges as the premier back out of a Seahawks franchise that's also produced the likes of Shaun Alexander, Chris Warren, and Curt Warner.
The Lynch package, of course, includes going Beast Mode, Skittles candy, and a disdain for some of the sports media. As a Seahawk, Lynch has racked up 5,930 yards rushing and 62 touchdowns. Like Sherman, Lynch has also made two trips to the Super Bowl.
In Super Bowl XLIX against the New England Patriots, he rumbled for 102 rushing yards and one touchdown on the ground. With 26 seconds left in the game, Lynch seemed set to walk into the end zone for another Lombardi trophy and his first Super Bowl MVP award. Russell Wilson, however, threw an interception off a quick slant from the one-yard line, a play call that critics endlessly dissected afterward.
6. Russell Wilson
While it's still early in his career, it's hard not to include Wilson in a list of all-time great Seahawks. Since Seattle selected him with the 75th overall pick in the 2012 draft, Wilson has gone 56-23-1 as a starter and completed 64.7% of his passes. He's led Seattle to two Super Bowl appearances, including a 43-8 victory over the Denver Broncos in Super Bowl XLVIII.
He might be 5-foot-11, but make no mistake, the three-time Pro Bowl is a gamer. The sky's the limit for "DangeRuss." Talk about a steal for the Seattle Seahawks.
7. Shaun Alexander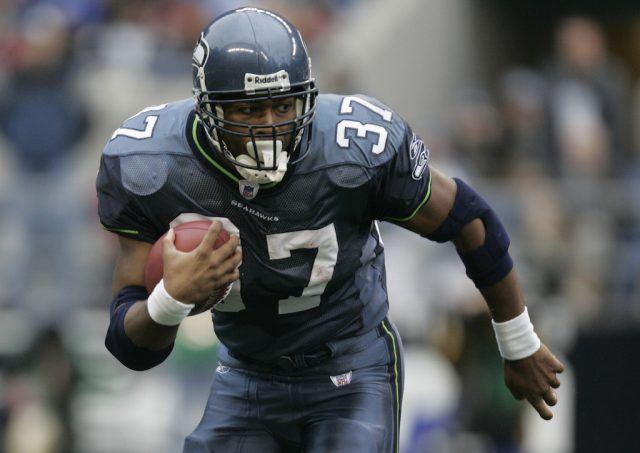 The Seahawks drafted Shaun Alexander with the 19th overall pick in the 2000 draft and it's safe to say he made the organization look good. During his stint with the organization, the former Alabama running back made three straight Pro Bowls (2003–05), was named First-Team All-Pro in 2005, and earned his only career MVP award.
To this day, Alexander continues to be the franchise leader in rushing yards (9,429) and rushing touchdowns (100).
8. Kenny Easley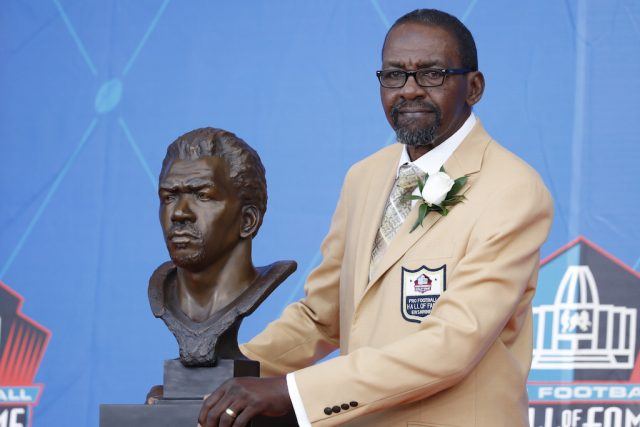 This defensive back was an absolute stud on the gridiron. Selected fourth overall by the Seahawks in 1981, Kenny Easley earned five trips to the Pro Bowl and was named First-Team All-Pro three times during his seven seasons with Seattle.
Easley finished his career with 32 interceptions, including an NFL-leading 10 picks in 1984. He was inducted into the Pro Football Hall of Fame as a player in 2017.
9. Earl Thomas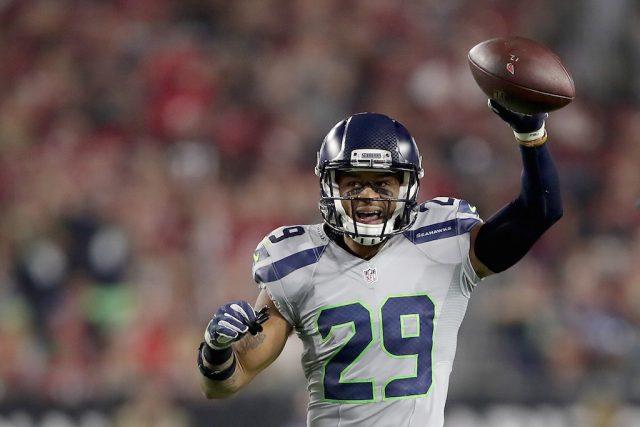 After being selected 14th overall in the 2010 draft, it didn't long for Earl Thomas to establish himself as one of the premier NFL safeties. Through the 2016 season, the former Texas Longhorns standout has 23 career interceptions, five Pro Bowl appearances, and three First-Team selections.
Thomas is the glue that holds the "Legion of Boom" together. In fact, not only is he already among the greatest Seattle Seahawks of all time, but it's hard to imagine a situation where he doesn't wind up with a bust in Canton, Ohio. As long as Thomas patrols the secondary, Seattle's defense will be feared.
Statistics courtesy of Pro-Football-Reference.
Additional reporting by Kofi Bofah.