The 5 Highest-Grossing Sports Movies in History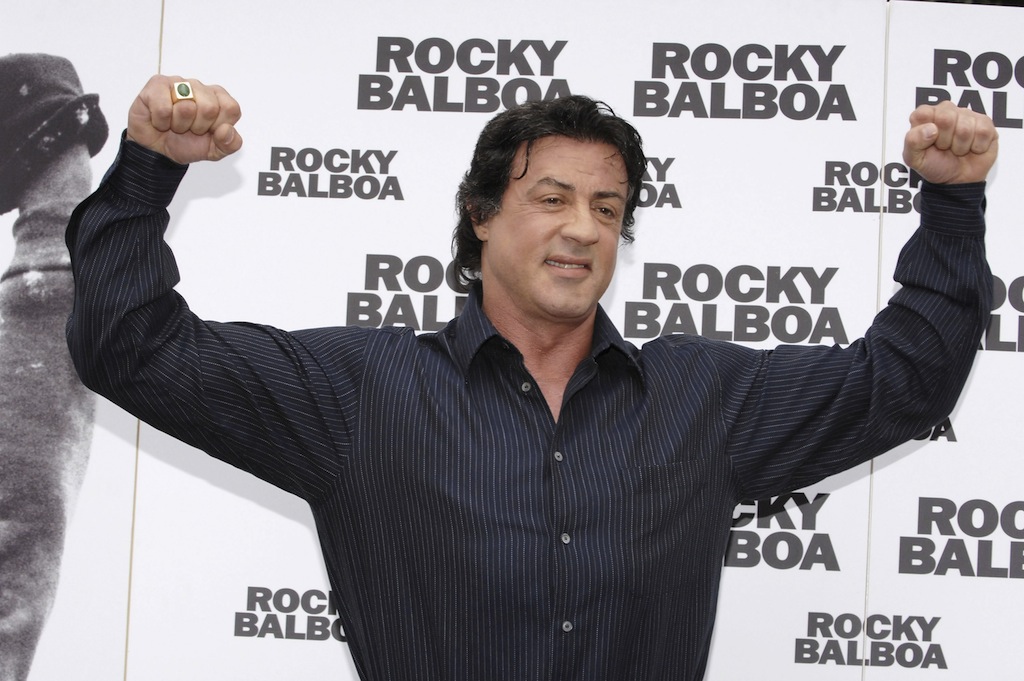 Part of the reason we love sports is because of the drama. When Cinderellas come out of nowhere to bust a bracket or unlikely heroes rise up to hit the big shot, we can't help but feel a sense of connection. There is something truly exhilarating about witnessing big-time moments that may never happen again. Sports provides us with plenty of them, which is why it should come as no surprise that Hollywood loves to use these stories.
As you likely already know, sports movies tend to be pretty popular. However, that's hardly all they are. Sports films also have the tendency to be fairly lucrative. As Forbes notes, 11 of these particular films have managed to gross at least $100 million U.S. box office sales. Of course, as always, some films will bring in more cash than others. With that in mind, here's a look at the five highest-grossing sports movies in history.
5. Rocky III (1982)

Domestic gross: $125,049,125
Real fans of the franchise would never be foolish enough to put Rocky III ahead of the original, but that doesn't make this flick any less entertaining. Not only does Sylvestor Stallone — now the champion of the world — get beyond jacked for this third installment, but he also has to deal with the unpredictable Clubber Lang (Mr. T), an insane challenger with only one goal in mind: pain. Let the montages continue.
4. Rocky IV (1985)

Domestic gross: $127,873,716
Speaking of this franchise's epic montages, there may be none more extreme than the training sequences in Rocky IV. And honestly, that should surprise no one. In this polarizing installment, not only does Rocky have to avenge the death of one of his closest friends, but he's also tasked with trying to take down the unstoppable force that is Ivan Drago (Dolph Lundgren). For fans who not only love sports but also get a kick out of international politics, you'll be happy to know that Rocky overcomes the odds to defeat his opponent while also putting an end to the Cold War. We're only half kidding about the latter.
3. The Longest Yard (2005)

Domestic gross: $158,119,460
Believe it or not, there was a point in time when Adam Sandler made good movies. And for us, The Longest Yard, a 2005 remake of the 1974 movie by the same name, is a perfect example of said time. There's nothing quite like the story of a fallen pro quarterback — Sandler's Paul Crewe — who finds redemption in prison when he's tasked with putting together a team of criminals to take on the guards in a quest for gridiron glory. Trust us, it's a comedy.
2. The Waterboy (1998)

Domestic gross: $161,491,646
While the idea that a waterboy, thanks to his recently-discovered tackling abilities, could turn into a bonafide college football star may sound ridiculous, it's actually pure genius. Anyone who doesn't get a little bit teary-eyed when Bobby Boucher shows up at halftime of the Bourbon Bowl to lead his team to victory doesn't deserve to watch The Waterboy in the first place. Also, can someone please tell us why Sandler stopped making football movies? Seriously, the dude crushed it.
1. The Blind Side (2009)

Domestic gross: $255,959,475
Sports movies are best when they tug at the heartstrings. And few do it better than The Blind Side, the semi-biographical film about how Michael Oher, then a homeless and emotionally scarred teenager, was taken in by a wealthy family and became a star offensive tackle, eventually making it to the NFL. Although Oher may be sick and tired of discussing his story, we're sure actress Sandra Bullock doesn't feel the same way. After all, she did nab herself an Oscar for best female lead.
Information courtesy of Forbes