The 5 Highest-Paid College Football Coaches in 2015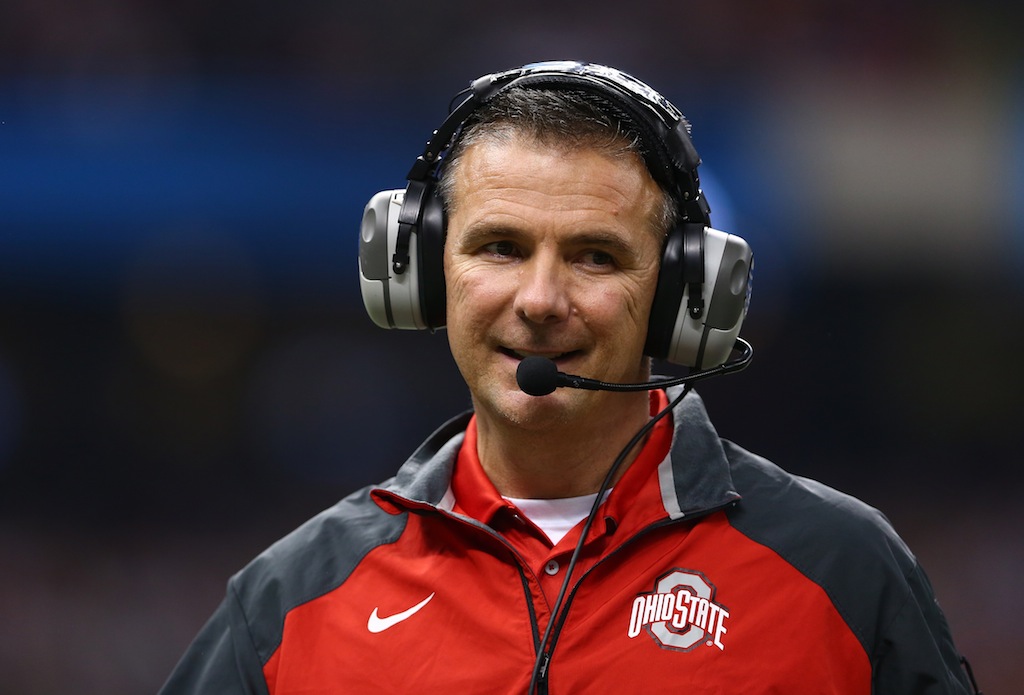 If being a top-tier head coach in college football was easy, everyone would be doing it. Sure, the hours are long, the pressure is great, and the demands are plenty, but those pale in comparison to the benefits of the gig. We're not just talking about the chance to win a national championship or earn the adulation from an adoring fan base (although both would be pretty sweet). We're referring to the money. After all, isn't it all about the Benjamins?
Unless you choose to ignore the obvious, then you're well aware the best college football coaches in the country are paid handsomely for their services. However, what you might not know is how much money these individuals actually make a year. Fortunately for us, the good folks at USA Today release an annual list ranking the sport's highest-paid coaches. And since the latest report is now out, we figured we'd pass along the information.
Therefore with that in mind, here's a look at the five highest-paid college football coaches in 2015.
5. Jimbo Fisher, Florida State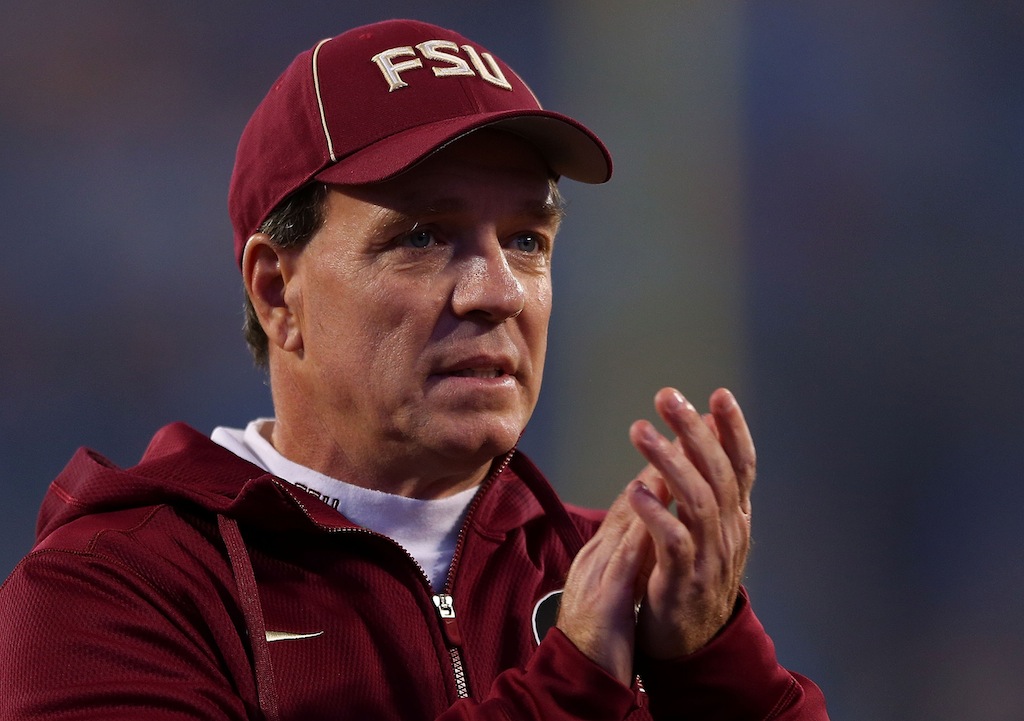 Despite losing former Heisman Trophy winner Jameis Winston to the NFL, Jimbo Fisher has still managed to keep the Florida State Seminoles among college football's elite. At present, the program has a 4-0 record is the No. 12 ranked team in the AP Top 25. With results like this, and a 62-11 mark overall since becoming the head coach in 2010, it's no wonder he's earning $5,150,000 in 2015.
4. Bob Stoops, Oklahoma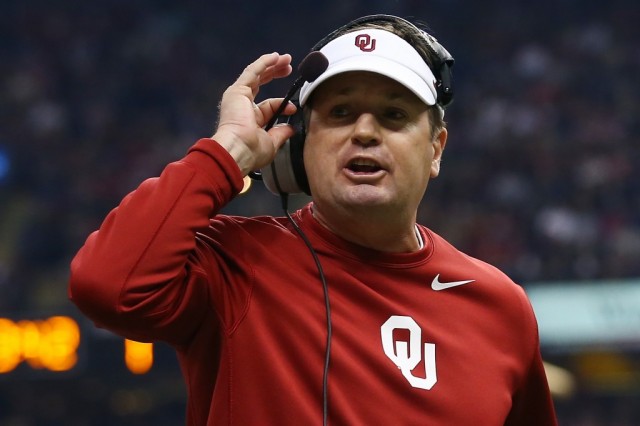 Even after a disappointing 8-5 campaign in 2014, the Oklahoma Sooners know what they have in head coach Bob Stoops. After all, since taking over the program in 1999, "Big Game Bob" has amassed a 172-44 record and brought a national championship back to Norman. For those reasons, among others, he's making $5,400,000 in 2015, with the potential for a max bonus of $834,000. With the Sooners currently 4-0 and ranked No. 10 in the land, we'd say Stoops's salary is money well spent.
3. Urban Meyer, Ohio State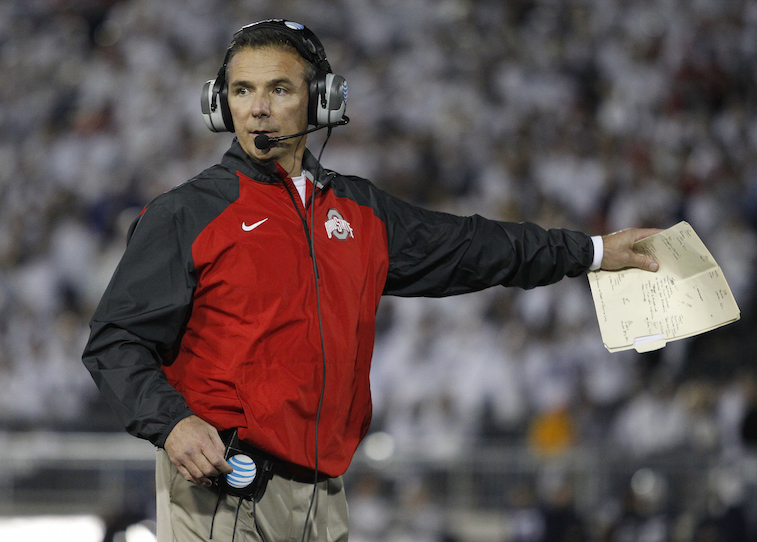 A year after leading the Ohio State Buckeyes to the first-ever College Football Playoff championship, coach Urban Meyer continues to keep the good times rolling in Columbus. While this year's team isn't steamrolling every opponent — as most predicted they would —  the Buckeyes are still the No. 1 ranked team in the country and talented enough to defeat anyone they may face. Based on the magic he's produced since coming to Ohio State in 2012,  Meyer has proven he's well worth the $5,860,000 salary he's set to make in 2015.
2. Jim Harbaugh, Michigan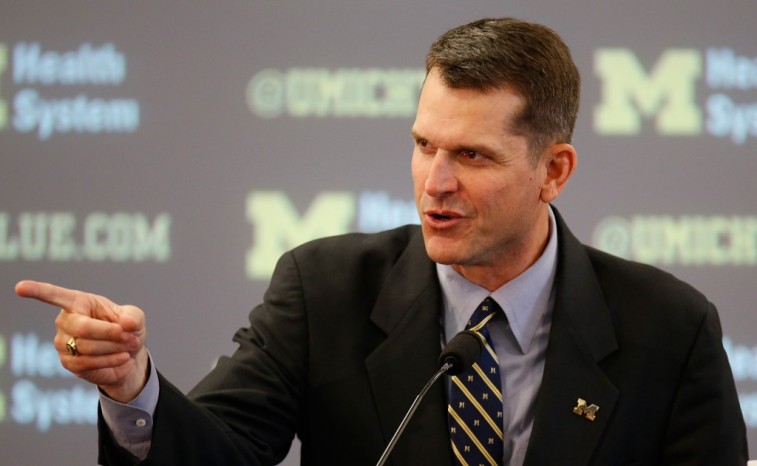 Bringing Jim Harbaugh back to Michigan wasn't cheap. In fact, his 2015 salary alone is $7,004,000. But the school needed a miracle, and there was no one more qualified to deliver it than Ann Arbor's favorite son. So far this season, the university is getting its money's worth. Under Harbaugh's guidance, the Wolverines are back in the AP Top 25 and have what it takes to go 11-1 on the year. Best money Michigan's ever spent? It's looking that way.
1. Nick Saban, Alabama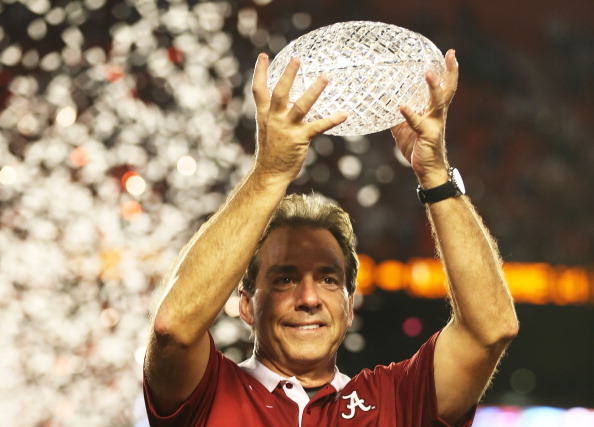 Nick Saban has built a modern-day dynasty at Alabama. And as a result, he's getting paid like a king. In 2015, he's not only pulling in $6,932,395 from the university, he's also receiving $155,086 in "other pay." When you add it all up, you're looking at a total 2015 salary of $7,087,481. As the highest-paid coach in all of college football, Alabama's head honcho, like the Tide itself, is rolling.
All statistics are courtesy of S/R College Football, ESPN.go.com, and USA Today.