Here Are the 5 Biggest Players in NFL Scouting Combine History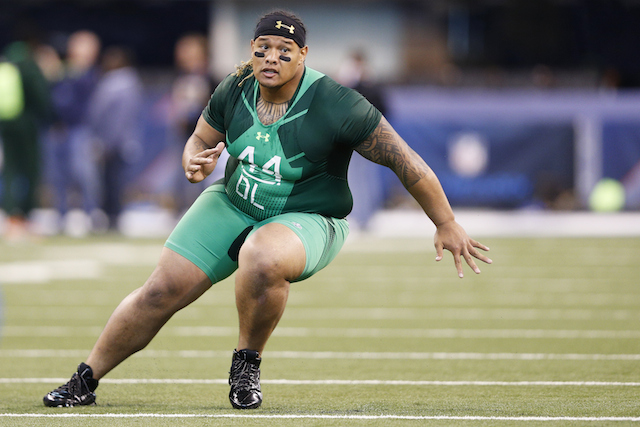 One of the most commonly used clichés in the world of NFL scouting is that "you can't teach size." NFL players are already some of the most massive human beings on the planet, so when a player is deemed to be large by NFL standards, there is a pretty good chance that the ground will shake with every step that player takes.
At the annual NFL Scouting Combine, there is no way for players to hide anything from the scouts in attendance. When they weigh-in, they wear nothing but a pair of skin-tight shorts. When they do their testing, they again wear nothing but skin-tight Under Armour apparel. This gives the guys who will make the decisions on their draft status an excellent idea of their frame and their physique; both are traits that some scouts feel are very indicative of long-term growth potential in the NFL.
Every year, there is a player that takes home the proverbial prize for being the largest player who attended that year's Combine. In 2015, it was Danny Shelton (pictured above), a defensive tackle from Washington and eventual first-round pick of the Cleveland Browns, who weighed in at 339 pounds. While Shelton is undoubtedly a huge individual, he doesn't even come close to cracking the list of the top five largest players in Combine history. Since the NFL Combine started tracking official statistics in 1999, 19 players have tipped the scales at 350 pounds or more.
With that, here is a look at the five largest players in NFL Combine history.
5. Leonard Davis, offensive tackle, Texas – 2001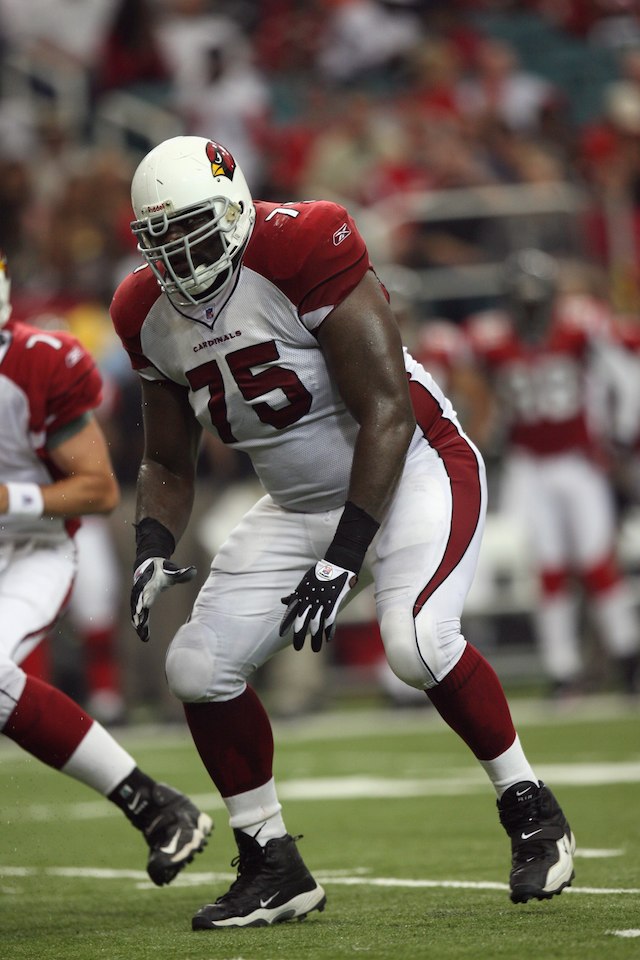 Height:  6-foot-6
Weight:  370 pounds
Draft:  Selected by the Arizona Cardinals with the second pick in the first round of the 2001 NFL Draft.
Following a stellar career as a Texas Longhorn, Davis had a shockingly impressive NFL Combine for a player of his size, running a 5.32 40-yard dash, putting up 33 reps on the bench press, and posting a 28-inch vertical jump. He was drafted second overall by the Arizona Cardinals and spent the first six years of his career in Arizona before signing a lucrative free agent contract with the Dallas Cowboys in 2007. With the Cowboys, Davis was named to three Pro Bowls and one All-Pro team.
4. Willie Jones, offensive tackle, Grambling State – 1999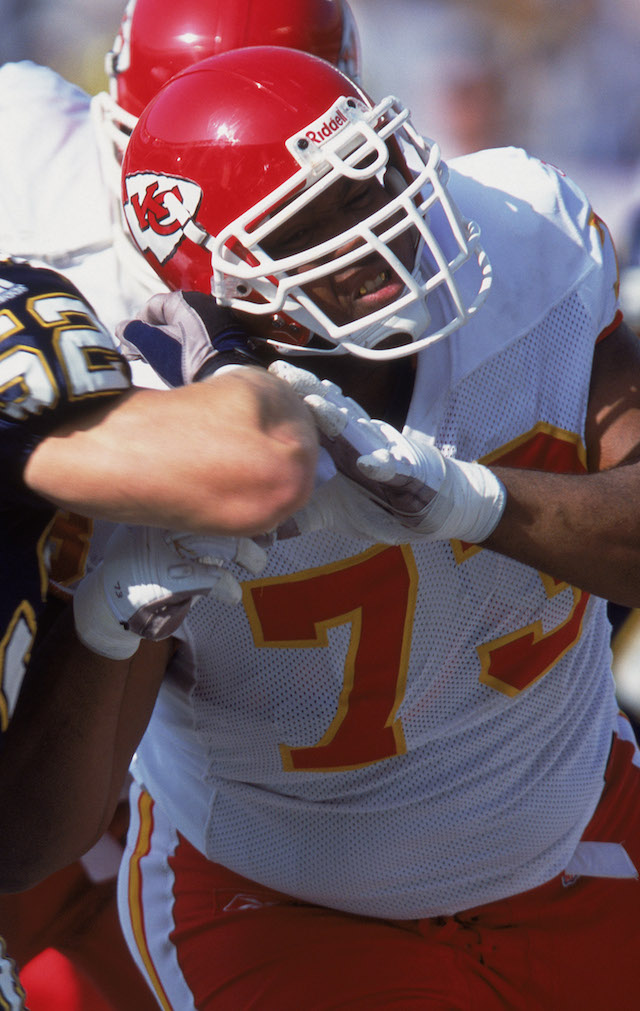 Height:  6-foot-7
Weight:  372 pounds
Draft:  Undrafted
Jones is one of the largest players to ever participate in the NFL Scouting Combine. He ran a 5.58 40-yard dash, put up 30 reps on the bench press, and posted a 30-inch vertical jump, but went undrafted in the 1999 NFL Draft. Jones signed with the St. Louis Rams as an undrafted free agent where he spent part of the 1999 season. He signed with the Kansas City Chiefs in 2000, where he played the final three seasons of his career.
3. Derrick Fletcher, offensive tackle, Baylor – 1999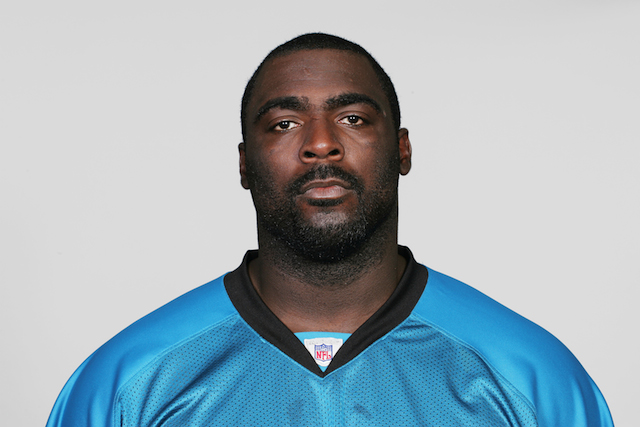 Height:  6-foot-6
Weight:  374 pounds
Draft:  Selected by the New England Patriots with the 154th pick in the fifth round of the 1999 NFL Draft.
Fletcher ran a 5.20 second 40-yard dash at the 1999 NFL Combine despite weighing in at 374 pounds. He would go on to play in 21 games in parts of five NFL seasons from 1999-2005. Fletcher spent two seasons with the New England Patriots, the team he was drafted by, one season with the Washington Redskins, one season with the Carolina Panthers, and two seasons with the Jacksonville Jaguars.
2. Mike Williams, offensive tackle, Texas – 2002
Height:  6-foot-6
Weight:  375 pounds
Draft:  Selected by the Buffalo Bills with the fourth pick in the first round of the 2002 NFL Draft.
After an All-American college career at the University of Texas, Williams attended the 2002 NFL Combine where he ran a 5.30 second 40-yard dash and had a vertical jump of 30 inches. He was widely considered to be one of the best players available in the 2002 NFL Draft. He ended up being selected fourth overall, but had a disappointing professional career for a player with his draft status. He played four seasons with the Buffalo Bills before being released, and after three seasons out of football, he made a comeback with the Washington Redskins in 2009. His comeback was successful, but ended prematurely as did his career, due to blood clotting that was found near his heart following the 2009 NFL season.
1. Aaron Gibson, offensive tackle, Wisconsin – 1999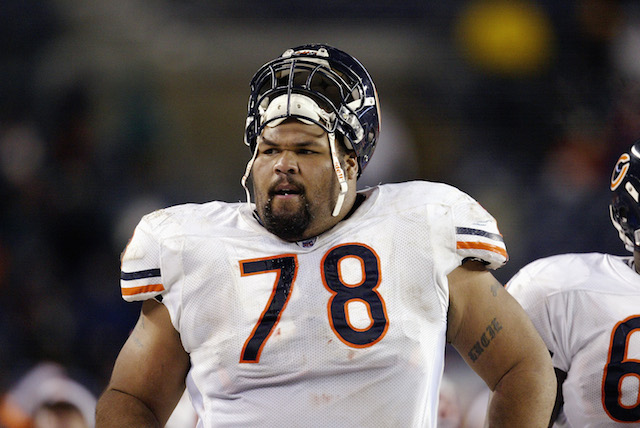 Height:  6-foot-6
Weight:  386 pounds
Draft:  Selected by the Detroit Lions with the 27th pick in the first round of the 1999 NFL Draft.
Gibson was the heaviest player to ever weigh-in at the NFL Scouting Combine. After his jaw-dropping height and weight measurements were announced, the former Wisconsin Badger took to the field and ran an impressive 5.35-second 40-yard dash, and a 4.54-second 20-yard shuttle. Gibson wound up being a first round draft choice, but will ultimately go down as a bust. It should come as no surprise that Gibson battled weight issues for his entire professional career – his listed weight of 410 pounds remains the heaviest in NFL history, in addition to suffering numerous injuries. His career ended in 2004 after stints with the Lions, Dallas Cowboys, and Chicago Bears.
All combine data courtesy of NFLCombineResults.com.