The 5 Most Controversial Backup Quarterbacks: New York Jets Edition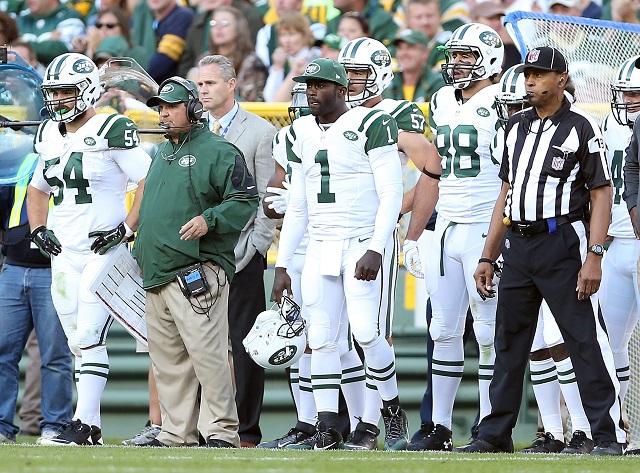 Watching their team suffer an ignoble week four loss to the Detroit Lions, fans of the New York Jets went back to doing what they do best — loudly voicing a collective opinion, delivered with the grace and poise that only a stadium full of hostile hometown loyalists can offer, or that starting quarterback Geno Smith be benched in favor of the veteran backup, this time played by Michael Vick. While the players may be different — since this is Vick's first year with the franchise — the story is essentially the same: even when the team was making the playoffs, there were always questions about how their guy under center would perform.
Part of what makes this situation so hilarious is the scrutiny that's placed on the team by the infamous 'New York Media,' which is often lauded (most loudly by themselves) for the pressure that they heap on sports teams. The inference, of course, being that a podunk, pedestrian team doesn't have to deal with the gigantic microscope that the Jets and the Giants do, although the Giants seem to exist in a parallel universe at times.
An early — and minor — quarterbacking controversy has been at the heart of every season Rex Ryan has been the head coach of the Jets, and we've decided to rank all of his backup QBs by how much they contributed to the spectacle and shenanigans. Enjoy.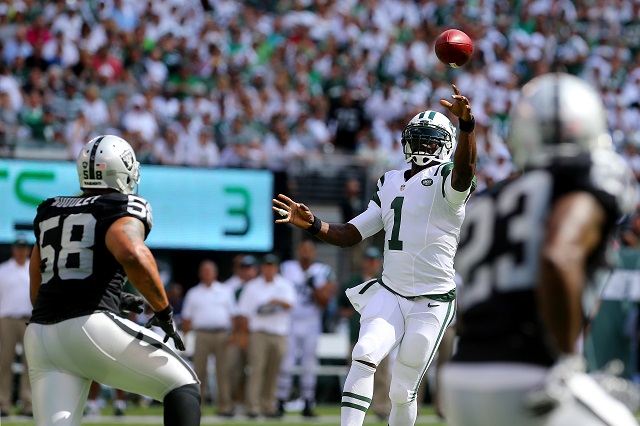 5. Michael Vick
The best part about the Vick quarterback controversy is that, as far as he's concerned, there isn't one. After proving he still had it in his stint with the Philadelphia Eagles last year, Vick's quest to be a starter was, apparently, ended by the time he signed with the Jets — something that didn't sit well with the team, as they leaked reports about how they "have privately expressed disappointment that Vick didn't show up more hell-bent on winning the starting job."
This makes the Lions loss so ridiculous, since Vick has ostensibly embraced his role as the veteran backup. Given the recent shift of events, we can assume that Rex Ryan wasn't one of the coaches wishing for more competition, as he said he wasn't looking to replace Smith as the starter yet.
4. Kellen Clemens
The first competitor to Mark Sanchez's throne in New York, Clemens exists as a 'controversial' choice only because he was the starter going into training camp, only to have the gig wrested from his hands by the young rookie. We're giving him the nod over Vick because we assume that Clemens was none too pleased about being moved down the depth chart.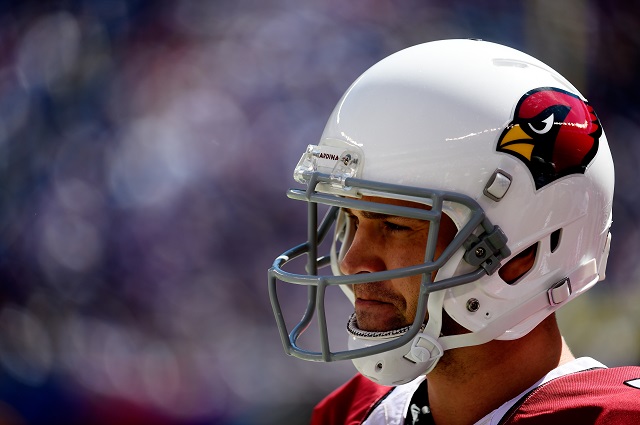 3. Drew Stanton
Seen here in slightly happier times, Stanton's stint with the Jets was short, brutish, and very, very Jetsy. After signing a single year deal for $1.25 million, Stanton was allegedly promised the second spot on the depth chart behind Mark Sanchez, Drew would last less than an entire week before asking for a trade. It's worth noting here that his trade demand came in March — as in, during the beginning of the offseason. Reportedly, Stanton was upset because the team had tied up his opportunities to find a different backup gig during a crucial part of free agency.
2. Drew McElroy
We'll let Drew do the heavy lifting on this one. Here's what he had to say about the team's locker room back in 2012:
"It's definitely not a fun place to be, I can assure you. It's the first time I've ever been around extremely selfish individuals, and I think that's maybe the nature of the NFL. But there were people within our locker room that didn't care whether we won or lost, as long as they got their … they really had good games individually," McElroy said. "I think the fact that we struggled at times this year really led to a really just corrupt mindset within the locker room."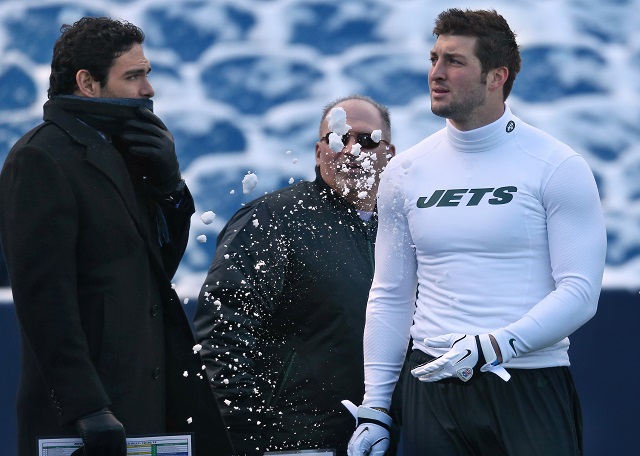 1. Tim Tebow
The dictionary definition of a controversial backup quarterback, Tebow's brief NFL career was defined by who he was replacing, how much better he would be, and a visible refutation to the idea that there's a correct way to throw a football if you want to make it as a pro signal caller. He didn't last, but his finest hour as a controversial backup came when he was signed by the Jets in 2012, a move that not only alienated Drew Stanton, who was promised the backup gig, but almost certainly helped contribute to the rapid decline of Mark Sanchez, who, one upon a time, was not actually a terrible quarterback.
Even members of the Jets front office will admit that Tebow Time was a mistake on their part, and that's saying something. Tebow is now a college football analyst for ESPN.