Sports
The 5 Most Famous Sports Couples in the World
For most of us, our fascination with sports stems from one simple truth: we love to witness greatness. The fact is fans are fans. Whether you're an average joe or a well-known celebrity, the connection you feel for the game (whatever sport it may be), your team, or your favorite athlete is real. But while we tend to fixate on our "love of the game," sometimes we forget about another kind of love; the one that takes place between those who happen to play the game. By that, of course, we mean sports couples.
When it comes to forging lasting relationships, not every athlete ends up falling for another athlete. Yet, it does happen from time to time. Therefore, we thought it'd be a nice gesture to show our love for five athlete couples that were lucky enough to find love in the world of sports.
1. Nomar Garciaparra and Mia Hamm
In his 14-year major-league career, Nomar Garciaparri played in six All-Star Games, won two batting crowns, and finished with a career batting average of .313. During his stint with the Boston Red Sox, "Nomah" was hands down one of the best shortstops in the game. Of course, when you're married to a superstar like Mia Hamm, who's arguably the best female soccer player in history, you have to face the facts that you will always be considered the second-best athlete in your own household. Yet, as great as these two are individually, when you put them together that's when you see what they really are: one of the world's ultimate sports power couples.
2. Shelden Williams and Candace Parker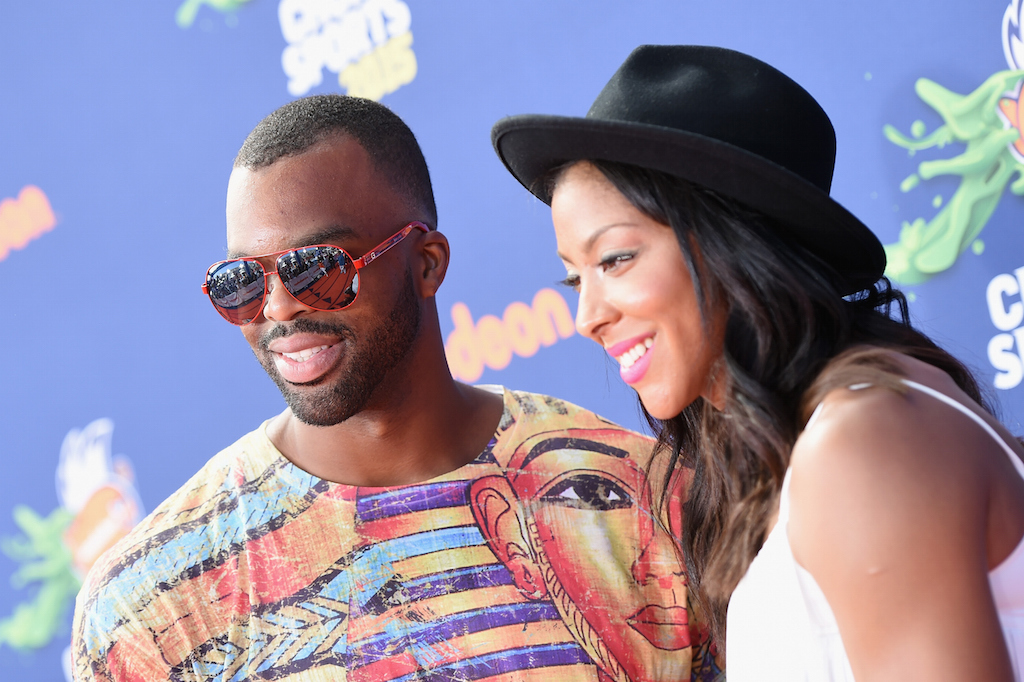 If you're searching for a couple to dominate on the hardwood, then Sheldon Williams and Candace Parker are the ones for you. Williams was taken as the No. 5 overall pick back in the 2006 draft and played in the NBA for six seasons. Parker, on the other hand, won two national championships during her collegiate days at Tennessee and has been named the WNBA MVP twice in her career (2008, 2013). Suffice to say, this is one dynamic duo that you might think twice about challenging to a game of two-on-two .
3. Misty May-Treanor and Matt Treanor
Matt Treanor was a major-league catcher who played for the Florida Marlins, Texas Rangers, Kansas City Royals, Los Angeles Dodgers, and Detroit Tigers during a career that spanned from 2004 to 2012. And while you might not necessarily be familiar with him, perhaps you know his wife, Misty May-Treanor, the three-time Olympic gold medalist and one of the greatest female beach volleyball players of all time. This highly athletic couple has what it takes to dominate you on the diamond or sink you on the sand. And that's a fact.
4. Andre Agassi and Steffi Graf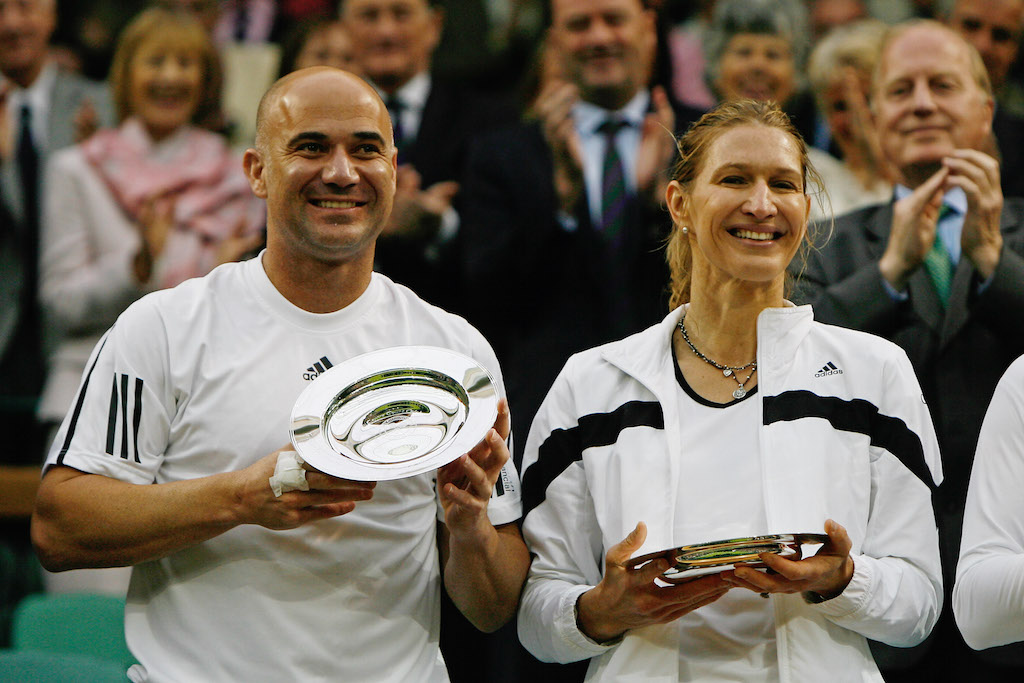 This is what tennis royalty looks like. Andre Agassi is an eight-time Grand Slam champion and one of the best returners the game has ever seen. And then there's his wife, Steffi Graf. All she's ever done is win a total of 22 majors, including four Australian Open titles, six French Open crowns, seven Wimbledon championships, and five US Open titles. To describe just how amazing this legendary sports couple is, we need just three words: Game. Set. Match.
5. Ann Meyers and Don Drysdale
While legendary Los Angeles Dodgers pitcher Don Drysdale passed back in 1993, this couple — who was married in 1986 — was simply too important not to include on the list. In Drysdale, we have a Hall of Famer who won 209 career games, had a career ERA of 2.95, and won the Cy Young Award in 1962. In Ann Meyers, we have a superstar who was a four-time All-American basketball player at UCLA, an Olympian, the first woman to ever sign a contract with an NBA team (Indiana Pacers), and the first woman to ever be inducted into the Basketball Hall of Fame (1993). This is literally a "Hall of Fame" couple; the first of its kind. And something that doesn't happen every day.
Statistics are courtesy of Sports-Reference.com.