The 5 Most Valuable Players in the NBA Today
Whenever you find yourself watching an NBA game and you see a player put up ridiculous numbers, your first reaction will most likely be, "Wow. That's crazy." But what you should really be asking yourself is, "Did those numbers help the team win?" If they didn't, then that particular player might not be as valuable to the team as you thought.
So how do you categorize a player's worth? Simple: By figuring out his win shares. This is the act of accumulating a player's statistics and using that information to determine how many wins that person produces for his respective NBA team. Don't get us wrong — if a player puts up gaudy numbers, then he's clearly talented. But those stats don't mean anything if they lead to another check in the loss column. After all, would you rather have a scoring title or a championship ring? That's what we thought.
According to the 2014-2015 win share totals, these are the five most important NBA players right now. All statistics are courtesy of Basketball-Reference.com and ESPN.go.com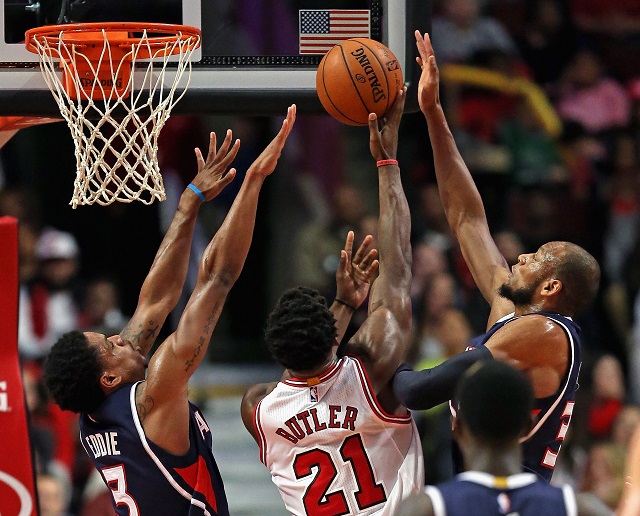 5. Jimmy Butler, shooting guard, Chicago Bulls
2014-2015 win shares: 8.6
Jimmy Butler is a do-it-all guard for the Chicago Bulls. He provides length on the perimeter and can D up multiple positions. But he is also a prolific scorer on the offensive end. Not only is he putting up career numbers — with 20.7 points, 5.9 rebounds, and 3.3 assists per game — but the fourth-year player out of Marquette is a major reason why the Bulls have a 32-20 record. There is no way Chicago would be fourth in the East and on top of the Central Division if it wasn't for Butler's contribution. It's no wonder he was selected to his first All-Star Game this season.
4. Chris Paul, point guard, Los Angeles Clippers
2014-2015 win shares: 9
Chris Paul is the prototypical point guard. He has a very high basketball IQ, complete command of the floor, and incredible vision. He is also a physical defender who's not afraid to mix it up. Paul has impressive averages on the year, with 17.8 points and 9.7 assists per game. But his total figures should be envied, as well. Paul is second in the league in total assists (512), tied for second in total steals (102), third in assist percentage, and second in offensive win shares. It's safe to say that the Los Angeles Clippers would be lost without him.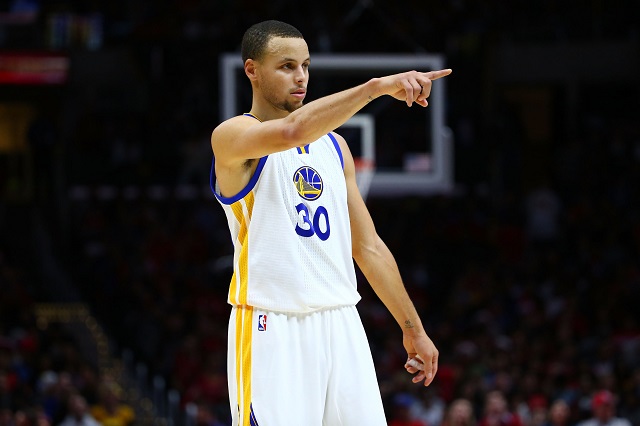 3. Stephen Curry, point guard, Golden State Warriors
2014-2015 win shares: 9.8
The Golden State Warriors have a lot of pieces that make them one of the best teams in the NBA. Stephen Curry just happens to be the most important one. He's more than just a pure scorer with crazy range and a slick handle. Curry is also second in the league in steals per game, fifth in assists per game, first in total steals, and is ranked fourth in player efficiency rating, at 27.4. The Davidson product does it all. And the Dubs are plenty grateful for his presence.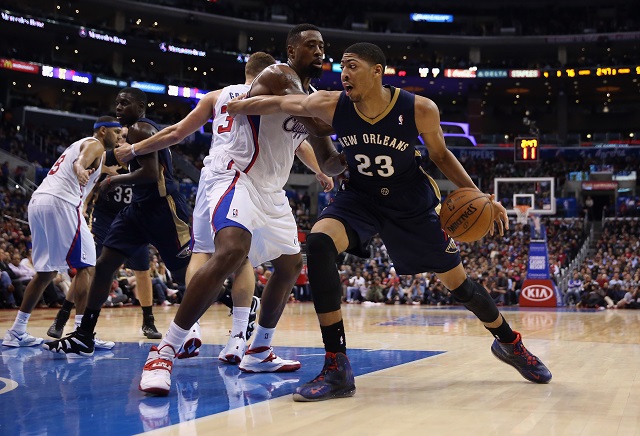 2. Anthony Davis, power forward and center, New Orleans Pelicans
2014-2015 win shares: 10
New Orleans Pelican Anthony Davis is the future best player on the planet. It's really that simple. And everything he does on the basketball court only solidifies his place among the elite. On the season, he is averaging 24.5 points, 10.3 rebounds, and 2.7 blocks per game. He leads the league in total blocks, player efficiency, and blocks per game. Davis is also third in offensive win shares, fifth in offensive rating, and fourth in total points. The Brow is the complete package.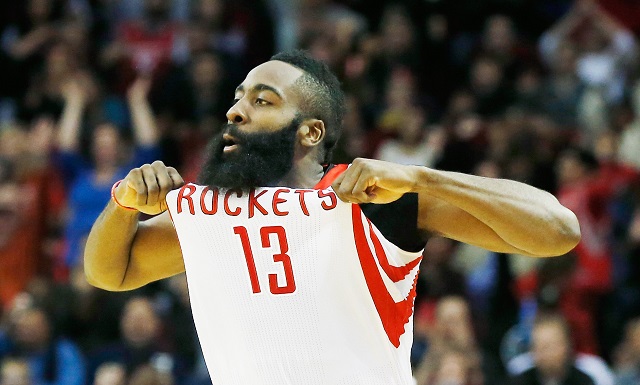 1. James Harden, shooting guard, Houston Rockets
2014-2015 win shares: 10.9
James Harden is the most complete offensive weapon in the NBA. He can drive, he can shoot, and he can throw it down. Harden hits the midrange. Harden knocks down the three. And he also shoots 87.5% from the free-throw line. Not only is the Beard the NBA's leading scorer at 27.5 points per game, but he leads the league in total points, offensive win shares, value over replacement player, and free throws. He is also fourth in steals and has the third best player efficiency rating. You want to know how far the Houston Rockets will go this year? As far as Harden takes them.