The 5 Most Surprising NFL Quarterback Draft Picks Since 2010
The NFL draft is far from a sure thing, which is partly why it is one of the biggest events on television each year. For every pick that makes total sense, there are plenty of selections that surprise everyone from fans to the players themselves. This can especially be seen at the quarterback position. Here are five of the NFL draft's most surprising quarterback selections in recent memory.
Tim Tebow, Denver Broncos (2010)
As of now, Tim Tebow is the only quarterback of these five to win a playoff game. That's really the only good news that came out of the Broncos' investment in Tebow. While Tebow was one of the greatest quarterbacks in college football history and an electrifying, dynamic athlete, his NFL future was uncertain. Some teams and draft experts believed Tebow was better off moving to running back or tight end so he could take advantage of his running ability and 6-foot-2, 236-pound frame.
The Denver Broncos thought otherwise, trading a third and fourth-round pick to select Tim Tebow with the No. 25 overall pick. This was viewed as a tremendous reach as Tebow, a Heisman Trophy winner, was realistically someone the Broncos could select on the draft's third day.
Because this was a year after the Broncos traded Jay Cutler to the Chicago Bears, Denver essentially swapped Cutler — the former face of the franchise and a Pro Bowl quarterback — for Tim Tebow. While Tebow had a magical run in 2011, he was out of football by 2013 and is currently playing minor league baseball for the New York Mets.
Christian Ponder, Minnesota Vikings (2011)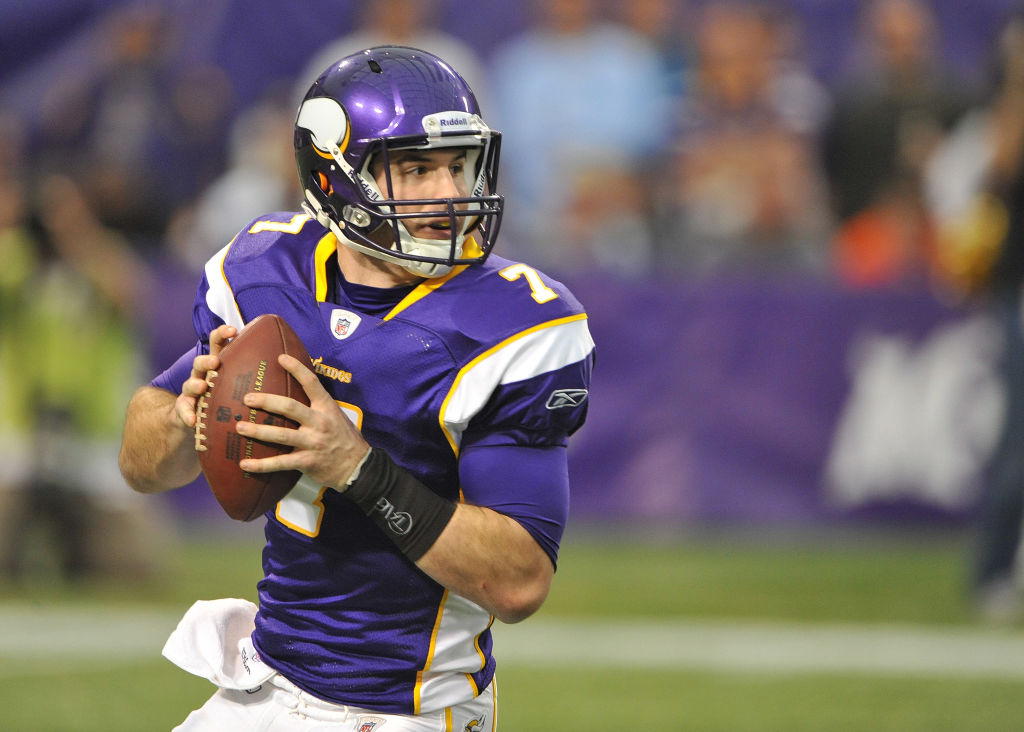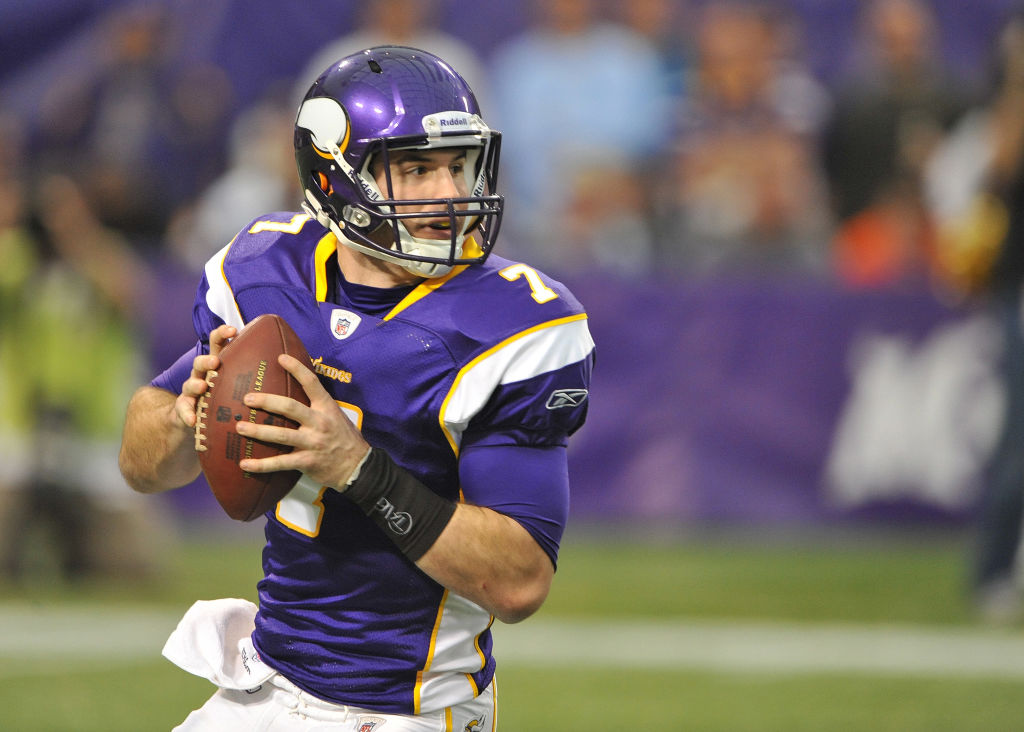 Even after all of the reasons why Denver selecting Tim Tebow was so surprising, that move looks perfect compared to the Minnesota Vikings selecting Florida State's Christian Ponder in 2011. Ponder was an extremely raw quarterback who several draft sites, including Walter Football and Bleacher Report, didn't have going in the first round. The general consensus when the draft arrived was Auburn's Cam Newton was a future star, Missouri's Blaine Gabbert had boom-or-bust potential, and Washington's Jake Locker was a wild card because of injuries and a dismal senior season.
Carolina used the No. 1 overall pick on Newton, the 2015 NFL MVP. Locker went No. 8 to the Titans and Gabbert followed him two picks later. With the Vikings needing help on both the offensive and defensive lines, North Carolina defensive end Robert Quinn or Colorado offensive tackle Nate Solder made sense here. The Vikings instead selected Ponder in hopes he'd become their franchise quarterback.
That hope was a pipe dream. Christian Ponder never looked comfortable as an NFL quarterback and struggled with his accuracy. Minnesota's 2012 playoff berth was more because of Adrian Peterson's 2,097 rushing yards than Ponder's ability at quarterback. Ponder was a third-string quarterback by 2014 and last played in 2016.
Brandon Weeden, Cleveland Browns (2012)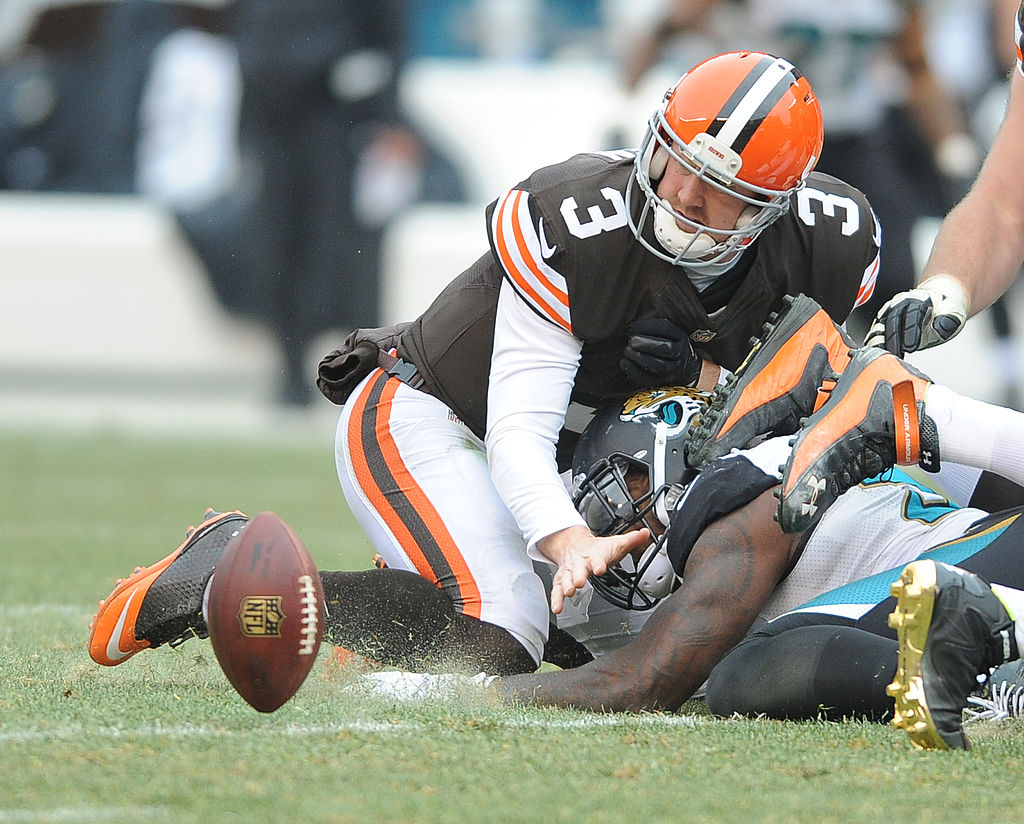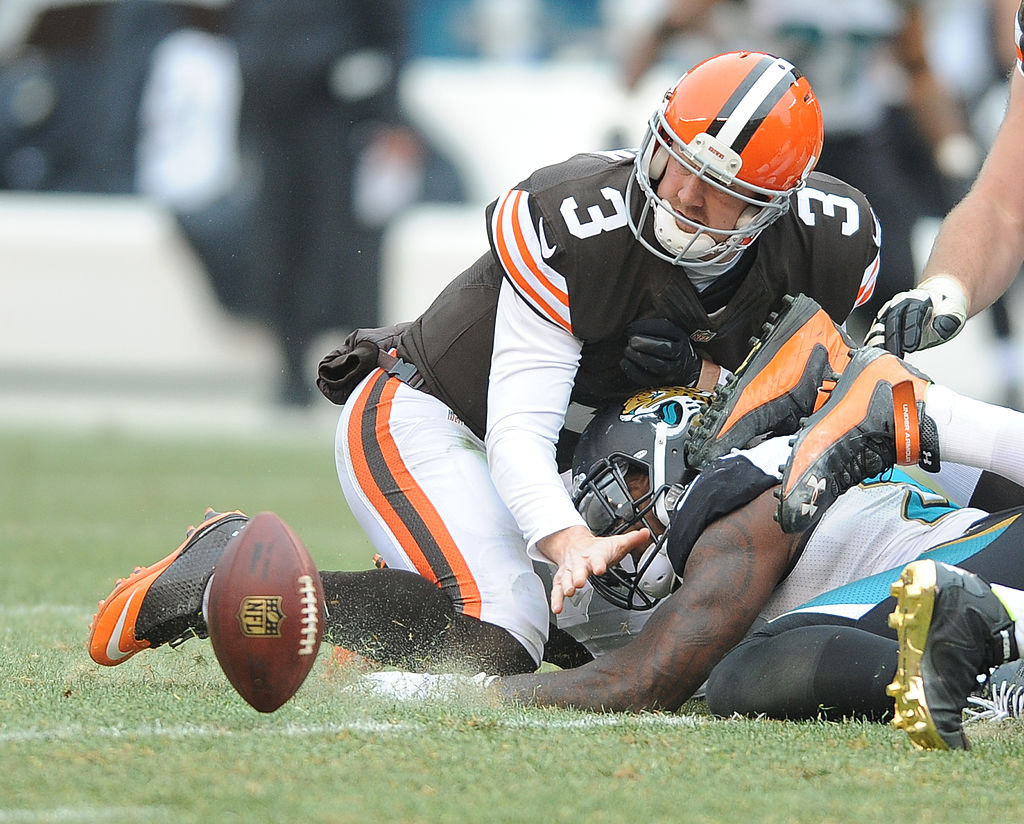 Considering this was the Cleveland Browns, maybe this pick shouldn't have been so surprising. A former New York Yankees prospect, Brandon Weeden's success as Oklahoma State's starting quarterback turned him into a feel-good story. But Weeden was going to play most of his rookie season at 29 years old, which should have served as an immediate alarm to most NFL teams considering drafting him early.
Much like ex-Heisman Trophy winner Chris Heinke, himself a minor league baseball prospect-turned-college quarterback, Weeden's ideal spot would have been anywhere from the fourth round on. Cleveland didn't care much about that and selected Brandon Weeden with the No. 22 overall pick.
Weeden threw four interceptions in his NFL debut and was released after two seasons with the Browns. Now 36, Weeden last threw a pass in 2015 and his NFL career might be over.
Mitchell Trubisky, Chicago Bears (2017)
There have been times in Mitchell Trubisky's three seasons where he's resembled an extremely competent NFL quarterback. The downside to that is Trubisky was the No. 2 overall pick after Chicago traded up to select the former North Carolina quarterback in 2017. Through three seasons, a quarterback selected that high is supposed to have established himself as the clear face of the franchise and a rising star. Trubisky is instead on the hot seat entering his fourth year in the league.
Trubisky's reputation isn't helped by Deshaun Watson and Patrick Mahomes, both of whom went later in the first round and have achieved tremendous success. Mahomes is arguably the league's best quarterback and just led Kansas City to a Super Bowl victory. Can Trubisky take the next step in 2020 and join them among the NFL's star quarterbacks?
Daniel Jones, New York Giants (2019)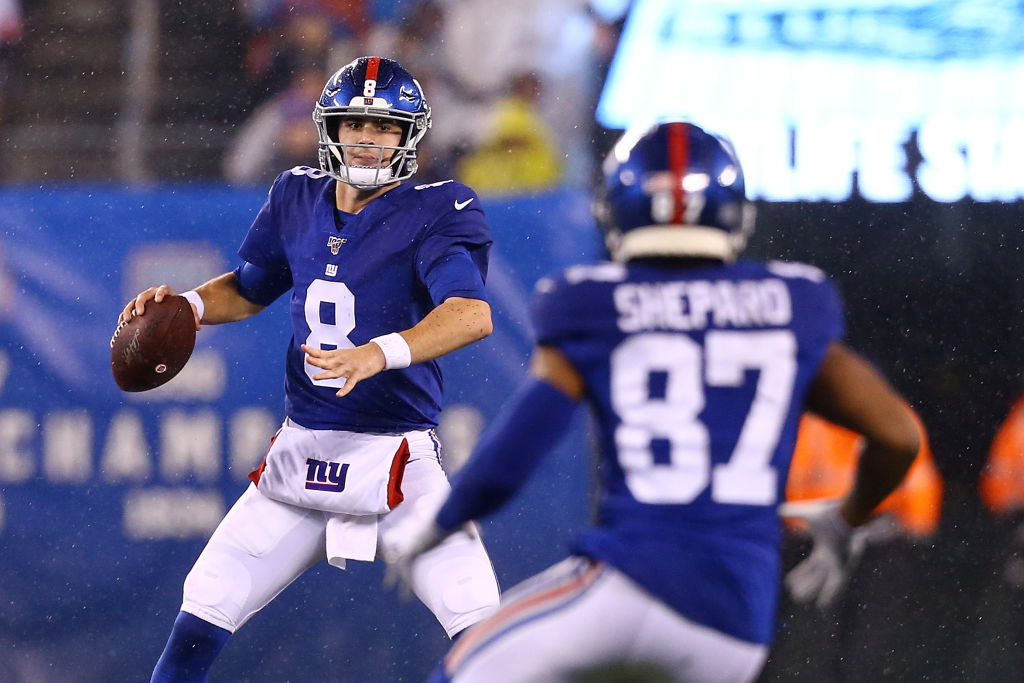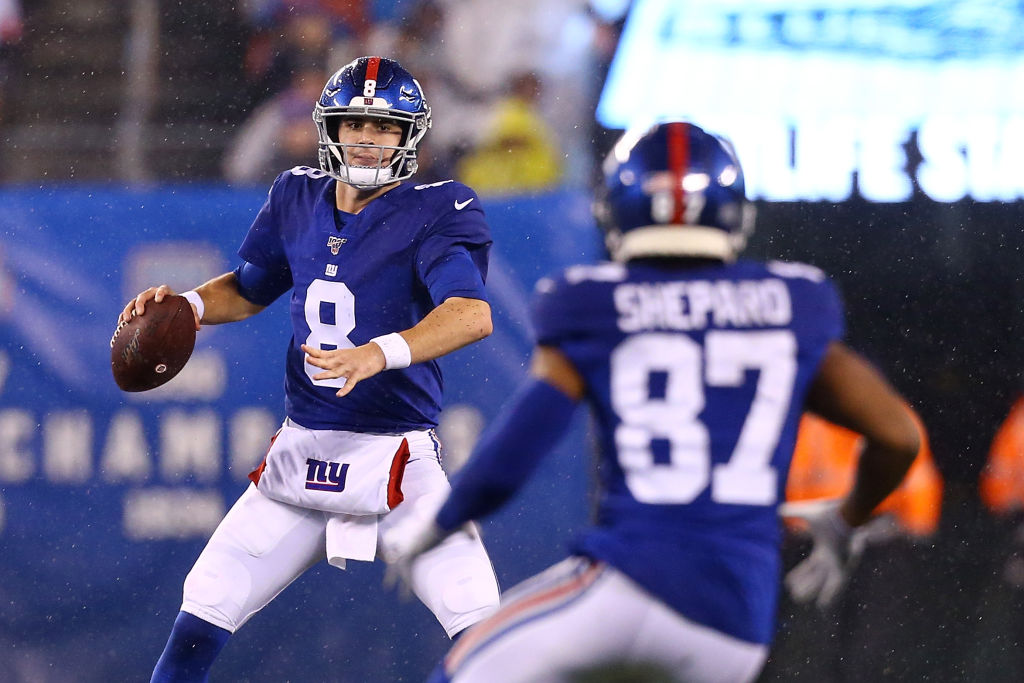 If Daniel Jones improves his carrying skills — he led the NFL with 18 fumbles in 2019 — then he will certainly join Mahomes and Watson in the elite quarterback club. Jones has an impressive skillset and easily is the most complete quarterback of the five on this list. The New York Giants made the right decision investing in Jones as their franchise quarterback.
With all of that said, why does Daniel Jones land on this list? There were concerns about Jones' pro potential and he was expected to go in the middle of the first round last year. Rather than wait and use one of their other first-round picks on Jones, the New York Giants surprisingly selected Jones with the No. 6 overall pick. Jones impressed as a rookie so this may prove to be the right call, but it certainly was shocking to see Jones go that early.