The 5 Most Promising NBA Careers Derailed by Injuries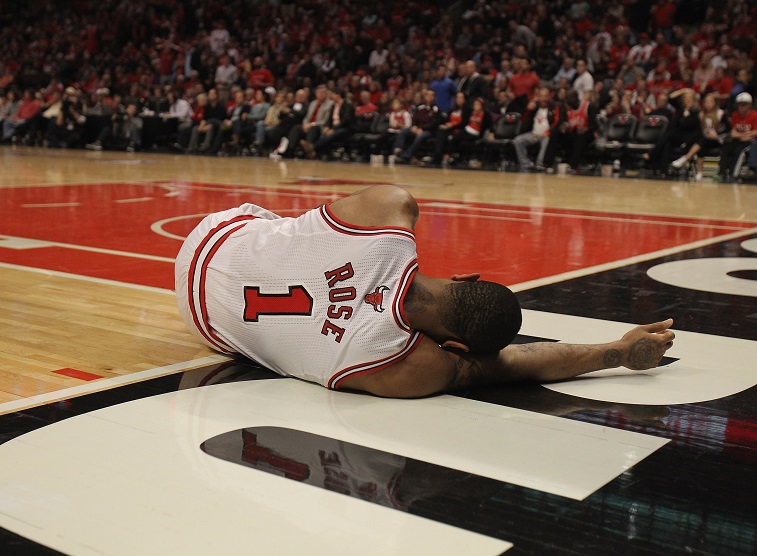 Some NBA careers are storybook successes. Other are more comparable to a Greek tragedy or a Sisyphean task — rolling a boulder up toward the mountaintop, only to have everything come crashing right back down. When someone becomes an NBA fan, they unwittingly prepare to become well-versed in phrases like "microfracture," "ACL injury," and "will not return to the court."
Once an NBA star gets a reputation for being made of glass, fans hold their collective breath every time he takes a hit, twists something, or pulls something else. In a sport that demands explosive running and jumping, foot, knee, and leg injuries are particularly devastating.
The specter of injury has created a cottage industry in terms of player health and evaluations. Top prospects with a history of injuries will lose value in the draft and free agency. Each player, of course, must pass a comprehensive physical exam before a team can complete any personnel move. There's a reason why orthopedic surgeon Dr. James Andrews has emerged as somewhat of a byword among fans; he's almost always called in to help top athletes prevent and recover from devastating injuries.
No matter how hard they rehab, though, some  players are never quite the same after enduring a litany of injuries. Each of the five following hard-luck stories appeared set for super stardom, only to leave legions of NBA fans openly wondering what might have been.
1. Derrick Rose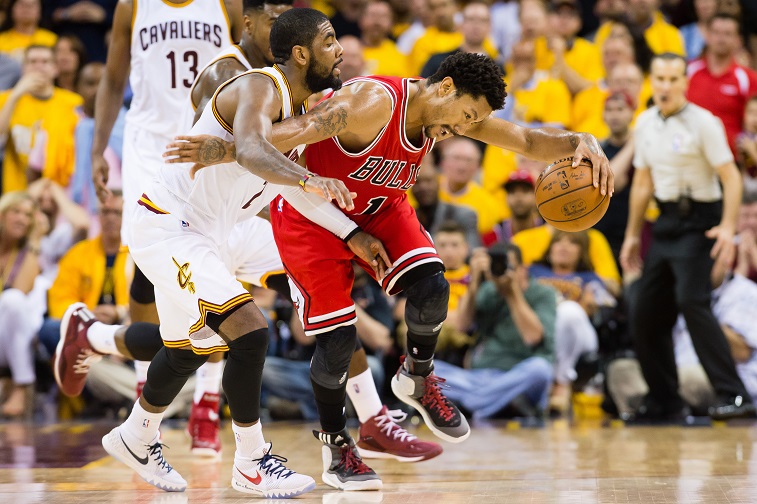 Point guard Derrick Rose has arrived at a critical junction for his career's legacy. He can either recover his MVP form or crumple up into yet another heap beneath the basket. In the 2012 playoffs, Rose tore his left ACL. While the Bulls ultimately lost that series, against the Philadelphia 76ers, the fact that they lost Rose for the entire 2012-2013 regular season was much more concerning. When he finally saw the floor again, Rose looked positively tentative through just 10 games. Then he blew out his right meniscus and missed the entirety of this regular season.
In 2014-2015, Rose managed to compete in 51 regular season games. He seemed to be on the mend, putting up 18 points, three rebounds, and five assists per game. In February, however, Chicago groaned yet again when Rose complained of knee soreness. Team doctors confirmed that he needed another round of surgery to repair the tear in his right meniscus. D-Rose made it back into the lineup by the postseason and has averaged an encouraging 21 points throughout, but a trade to the New York Knicks closed the book on his tenure in Chicago.
Before the injuries, Rose was a force of nature. He was adding a solid midrange jump shot to his raw athleticism. Arguably the fastest man from end to end in the NBA, the youngest MVP in league history looked to be the Windy City's next great guard. Since his injuries, Rose shows flashes of his former self. However, the jury is still out as to whether the former MVP will ever again play through a full season with reckless abandon, let alone reach the heights he looked certain to ascend.
2. Brandon Roy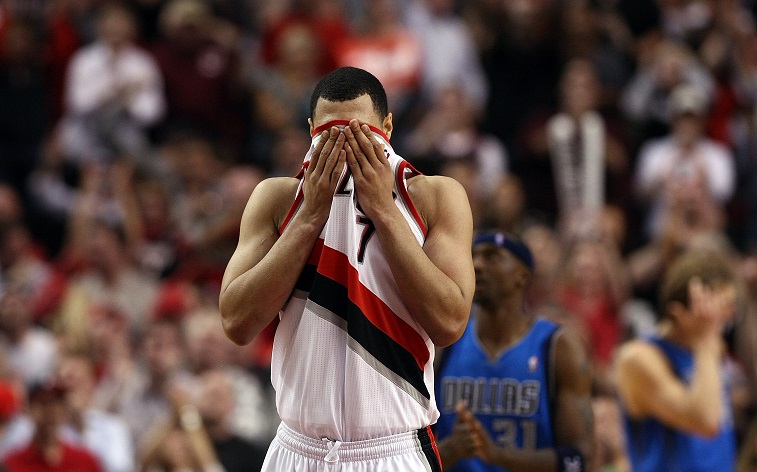 In 2006, the Portland Trail Blazers drafted Brandon Roy with the sixth overall pick out of Washington. In what would seem to be an ominous sign of things to come, Roy missed 20 games of his rookie season with a heel injury. But by his third season, he was a polished combo-guard that could shoot from deep, drive the lane, and defend.
Roy was at his best in the 2009 playoffs, when he torched the Houston Rockets for an average of 27 points through the six-game opening-round series. Roy came back the following 2009-2010 season to put up 21 points, four rebounds, and five assists through 65 games. His knees, however, had been steadily deteriorating since college, and on April 16, 2010, Roy underwent surgery to repair a right meniscus tear before rushing himself back into the playoffs.
The following season, his production collapsed. The team relegated him to a bench role after both of his knees became even more brittle. Later that year, the Trail Blazers shut Roy down for the regular season and confirmed that he had lost all cartilage between the bones in both knees. Roy ultimately retired at 28, after a five-game stint with the Minnesota Timberwolves.
As a lasting image, NBA fans may want to remember a hobbled Roy leading a furious Game 4 comeback against the Dallas Mavericks in Rip City. Roy went for 18 points in the fourth quarter while also capping off the evening by draining a deep three and taking the foul.
3. Grant Hill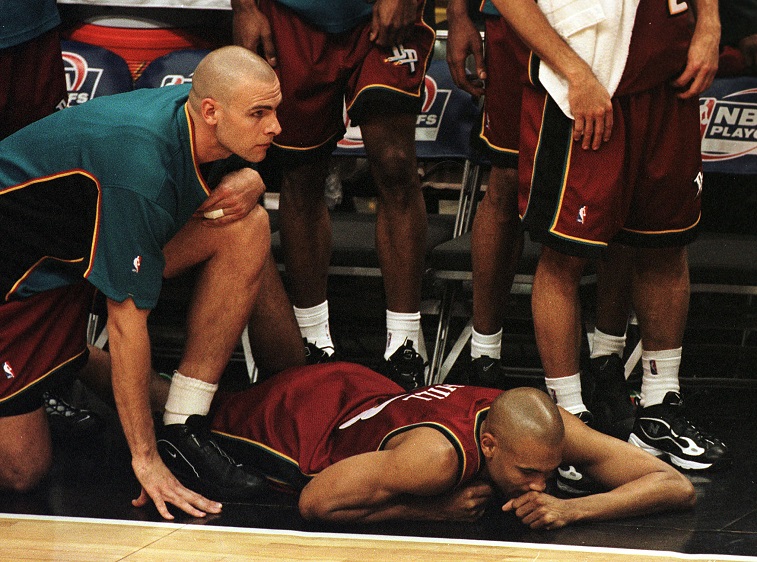 After Michael Jordan, it was Grant Hill who was emerging as the most complete player in the game of basketball. Through six seasons in Detroit, Hill had filled up the stat sheet: 22 points, eight rebounds, six assists, and two steals per game. On the surface, a young Hill appeared to be improving with each passing year, and he was tearing through the league for 26 points, seven rebounds, and five assists through the 1999-2000 regular season. In controlling the action, Hill would defend out on the perimeter, rip down a rebound, push the pace in the open floor, and finish at the rim.
Corporate sponsors and the NBA's league office openly salivated over a young Hill, for both his All-Star play and his clean-cut image. A weak ankle, however, proved to be his Achilles' heel. In 2000, he played on an injured ankle late in the regular season and through the losing end of a first-round playoff sweep. The Pistons dealt Hill to Orlando that offseason in exchange for Ben Wallace.
With the Magic, Hill's ankle issues flared up, and the once-promising star remained sidelined for 292 out of a possible 492 regular-season games for the team. In 2003, Grant Hill underwent a surgical procedure to actually re-fracture his ankle before realigning it with the leg bone. From there, Hill showed something of a spark, putting up 20 points per game through 2004-2005.
Hill went on to reinvent himself as somewhat of an iron man and solid rotation player after resurfacing in Phoenix. At 36, Hill played in all 82 regular season games while also dropping in a solid 12 points for the Suns, who have one of the best medical staffs in the entire league.
4. Penny Hardaway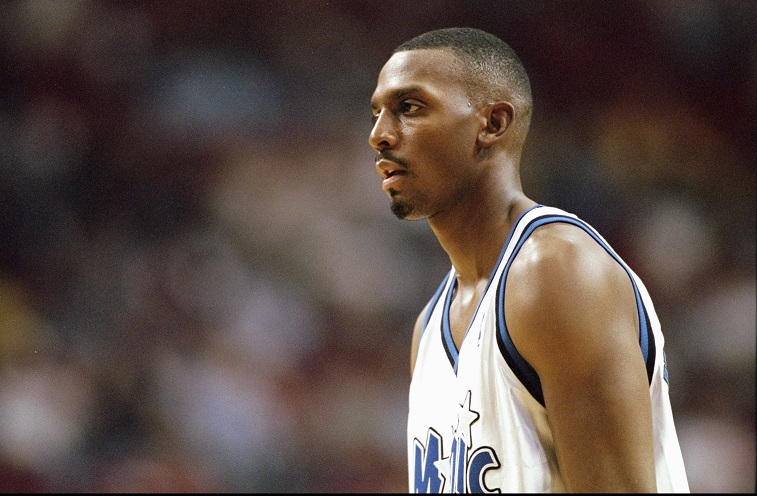 At 6-foot-7, NBA analysts were optimistic that Penny Hardaway would be the next Magic Johnson. In 1993, the Golden State Warriors took Hardaway with the third overall pick in the draft and immediately dealt his rights to Orlando in exchange for Chris Webber. From there, Hardaway and Shaquille O'Neal were apparently set to form a devastating inside-out combination that would dominate the league for years to come, as Magic and Kareem had done in the '80s.
As a rookie, Penny played in all 82 games while putting up a solid 16 points, five rebounds, and six assists per contest, helping Orlando into the playoffs. By the following season, Hardaway had improved to 21 points while also hauling in four rebounds and dishing out seven assists per game. The young Magic actually gave Michael Jordan, fresh off his first retirement, fits that postseason. Penny more than held his own against both Jordan and Scottie Pippen, and the Magic would ultimately dispatch the Bulls, 4-2, in the 1995 Eastern Conference semifinals.
Hakeem Olajuwon and the veteran Houston Rockets, however, swept Shaq, Penny, and the Orlando Magic out of the 1995 Finals. At the time, legions of fans dismissed the sweep as growing pains for a young team. In retrospect, the Penny-Shaq era had already peaked. In 1996, the 72-10 Bulls exacted revenge upon the Magic with a 4-0 sweep in the Eastern Conference finals. From there, Hardaway's body began to fall apart, while Shaq moved on to Los Angeles, where he ultimately won three consecutive titles with Kobe Bryant and the Lakers.
In 1997, Hardaway suffered a devastating knee injury that put him on the shelf for 63 games. The following year, at 27, Penny played in all 50 games of the strike-shortened season but had clearly lost a step, scoring just 16 points a contest while shooting a relatively woeful 42% from the field.
With time, various knee, foot, and back injuries began to pile up, and a lumbering Hardaway was often cut off and trapped out on the perimeter after failing to beat his man off the dribble. After his Orlando heyday, Hardaway was unceremoniously traded, benched, and waived by the likes of the Phoenix Suns, Miami Heat, and the historically dysfunctional New York Knicks.
5. Bill Walton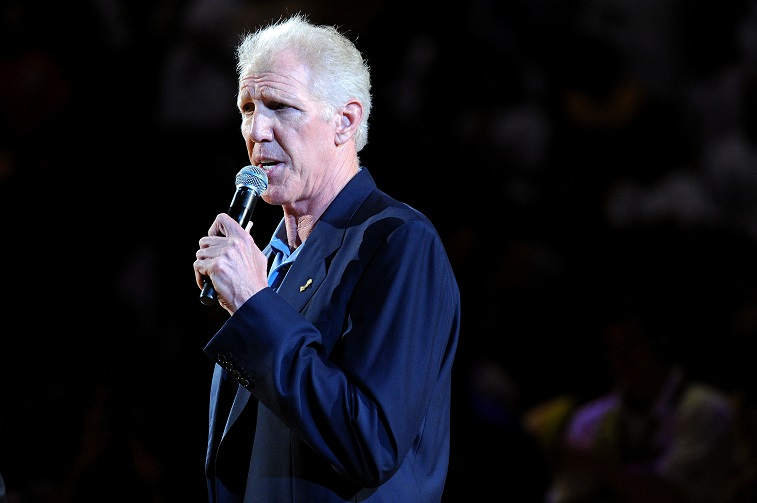 Bill Walton was the poster child for the likes of Arvydas Sabonis, Sam Bowie, Greg Oden, Yao Ming, Kevin McHale, and Larry Bird as talented but gangly big men who apparently put too much pressure upon their lower bodies through years of playing competitive basketball. Walton won one championship, in 1977, for a star-crossed Portland franchise ravaged by injuries, before claiming another title with the 1986 Celtics, who were also a MASH unit in their own right. By 1986, however, Walton had largely been relegated to cheering from the bench.
In his prime, Walton was arguably the most skilled big man in the game. In 1977, he dropped 19 points per game while also leading the league with a respective 14 rebounds and three blocks per game. Vintage Walton would clear the glass and pivot before firing out a textbook overhead outlet pass to trigger the break. In half-court sets, Walton played the angles to either knock down jumpers out of the high post or thread the needle to cutting teammates for easy layups. In 1978, Walton dished out five assists per game as a center.
Still, Walton's foot, Hill's ankle, and Larry Bird's back have emerged as some of the more infamous body parts in all of sports. For his part, Walton never made it through a full 82-game season. He actually missed three entire seasons, between 1978 and 1982, in his prime years. The world's tallest Grateful Dead fan will always be a tragic hero.