The Winningest College Football Coaches of All Time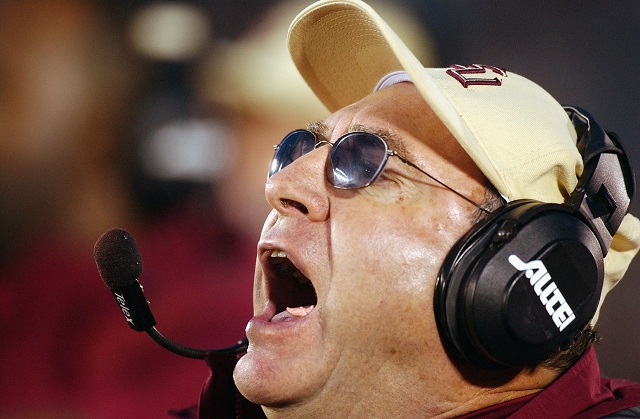 College Football exists in a weird world where wins, although they can never be erased from the hearts and minds of the players and fans who saw them, can be vacated (and reinstated) at a moment's notice. The most recent example of that in the CFB universe was the 111 wins that got stripped from the record in the wake of the Jerry Sandusky scandal. This can often lead to an awkward series of win counting that can make sorting the best college coaches a bit of a contentious issue (and this doesn't just happen in football: ask John Calipari).
We bring up the Penn State issue because the NCAA went back and overturned their previous stripping years later, giving those wins back to Joe Paterno. Whether or not this is the right thing to do is not really the point here — you could make the argument that the NCAA should not have been involved in disciplining anyone in the Sandusky scandal, although that argument paints college football wins as more important than whether or not the Penn State coaching staff and faculty's response to the crimes committed — but it does do a number on the rankings for the top five winningest college football coaches of all time.
All data courtesy of Sports-Reference.com
5. Amos Alonzo Stagg — 275 Wins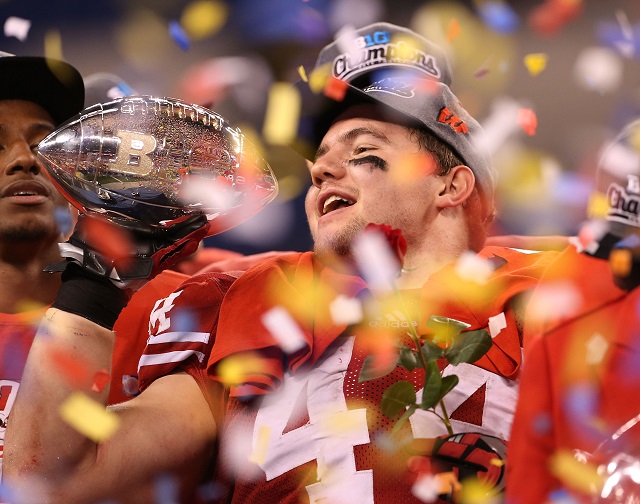 First things first: That's not Amos Alonzo Stagg. That's Chris Borland, a player for the Wisconsin Badgers, holding the Amos Alonzo Stagg trophy. And we have to get even more specific again, because this is the Amos Alonzo Stagg trophy awarded to the Big Ten Championship winners, not the Amos Alonzo Stagg trophy detailed here. Stagg, who died at 102, was instrumental in forwarding the advancement of college football. You can read more about him (and his various trophies) here.
4. Pop Warner — 311 Wins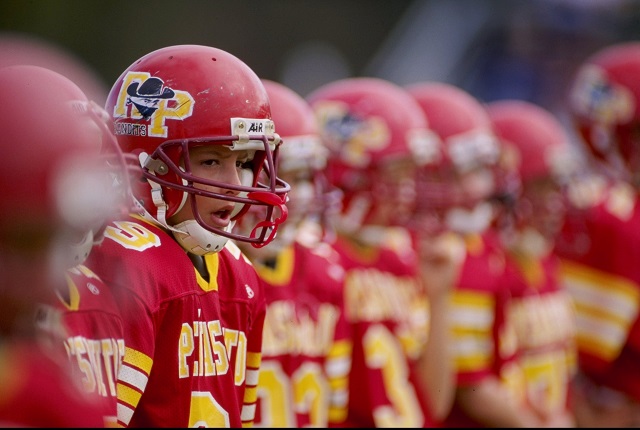 That is also not Glen Scobey "Pop" Warner. You might have already figured that out. What is pictured above are a team in the Pop Warner Super Bowl, the league that Warner helped found. In addition to that, Warner was one of the innovators in the field of football, college and otherwise, coming up with advanced (for the time) strategies as well more basic things, like numbered jerseys.
3. Bear Bryant — 323 Wins
Famous for his unparalleled hat game (seriously look at this thing) as well as his six national championships, Bryant spent 12 years bouncing around as a coach — with stops at Texas A&M and Kentucky — before winding up with Alabama. And, you know, becoming the third winningest CFB coach ever, as well as the only one who hasn't had any of his wins vacated. You can't vacate a man with that kind of haberdashery.
2. Bobby Bowden — 357 Wins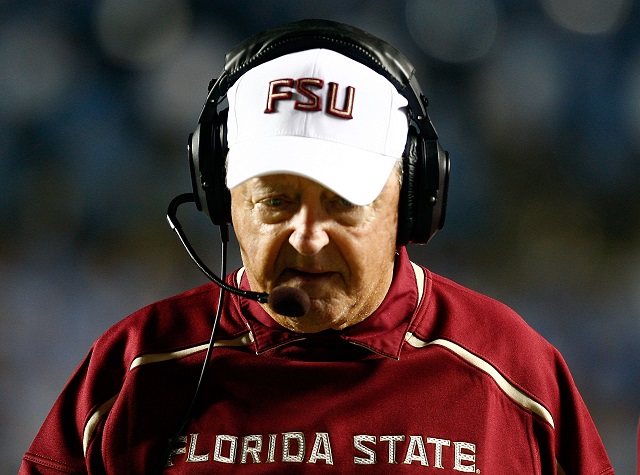 According to the NCAA, Bobby Bowden only has 346 wins, the result of having 11 victories vacated. This was important for every day over that two year period when the Paterno sanctions came into effect, as Bowden was the winningest coach in college football history. Now, though, he's back into second place, whether you count 357 or 346 wins for the FSU legend.
1. Joe Paterno — 409 Wins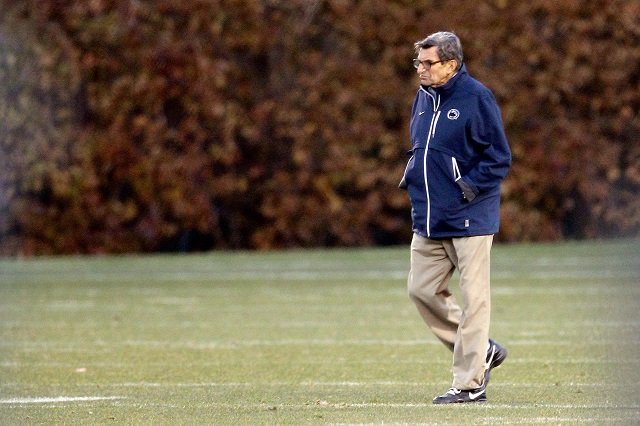 Rightly or wrongly, Paterno is back on top of the all time standings when it comes to football wins at the NCAA level. Previously, he'd been swapped with Bowden, at least once the sanctions had hit Penn State. So it goes.