The 5 Most Valuable College Basketball Teams in 2016
With the 2016 NCAA tournament now in full swing, all we can hope for is that some under-appreciated program will come out of nowhere to shock college basketball's perennial powerhouses. Just in case you're wondering why we feel so strongly about this, perhaps it's because we are aware of just how much money these big teams are worth. And something tells us that when you learn this information for yourselves, you'll feel the same way.
Thanks to the work done by the good folks at Forbes, we now know which schools have the most valuable teams in college basketball. For those of you who wish to know how this information was calculated, here's a look at the methodology:
To figure out our list of the sport's most valuable programs we look at three key areas for which college basketball's top teams generate value: their universities, athletic departments and conferences. University value comes from academic spending, including both player scholarships and other university support, while value to the athletic department is measured by the basketball team profits that go toward funding non-revenue sports like swimming or softball. Lastly, conference value comes from success in the NCAA Tournament; every non-championship tournament game played grants a team's conference a "unit" that earns an annual payout over a six-year period.
Of course, if you're like us, you're all about knowing which clubs separated themselves from the pack. Here's a look at the five most valuable college basketball teams in 2016.
5. North Carolina
Team value: $26.6 million
As the No. 1 seed in the East Region, there is every reason to believe that the North Carolina Tar Heels have what it takes to be the last team standing at the end of the 2016 tournament. However, even if Roy Williams' club falls short of its ultimate goal, it will still remain one of the most valuable programs in the entire country. According to Forbes, based on a 2015 revenue of $23.8 million, $16.3 million of which are profit, Chapel Hill's favorite squad is worth $26.6 million. As you can see, it pays to be a blue blood.
4. Indiana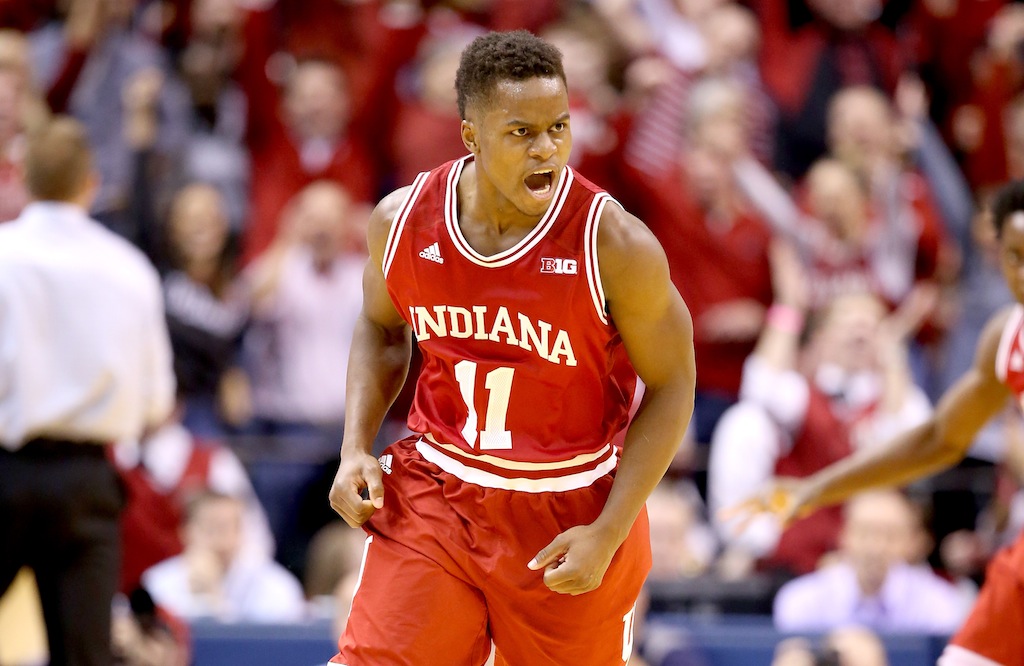 Team value: $27.3 million
When we think about the Indiana Hoosiers basketball team, the only thing that surprises us more than how this year's group came out of nowhere to win the Big Ten regular-season crown, is learning just how much this program is actually worth. Per Forbes, in 2015, the Hoosiers generated $29.5 million in revenue and made a profit of $18.2 million. In the end, this culminated in a total worth of $27.3 million; 8% percent more than the previous year.
3. Kentucky
Team value: $28.9 million
We've always said the Kentucky Wildcats basketball program is king. Now we know it's actually worth the money to back up the royal title. By Forbes' calculations, John Calipari's crew pulled in $36.7 million in revenue last year, turning a profit of $16.7 million. Based on these figures, the Wildcats are looking at a total team value of $28.9 million. Given how many players this program has in the NBA right now, is it any wonder it's worth so much?
2. Kansas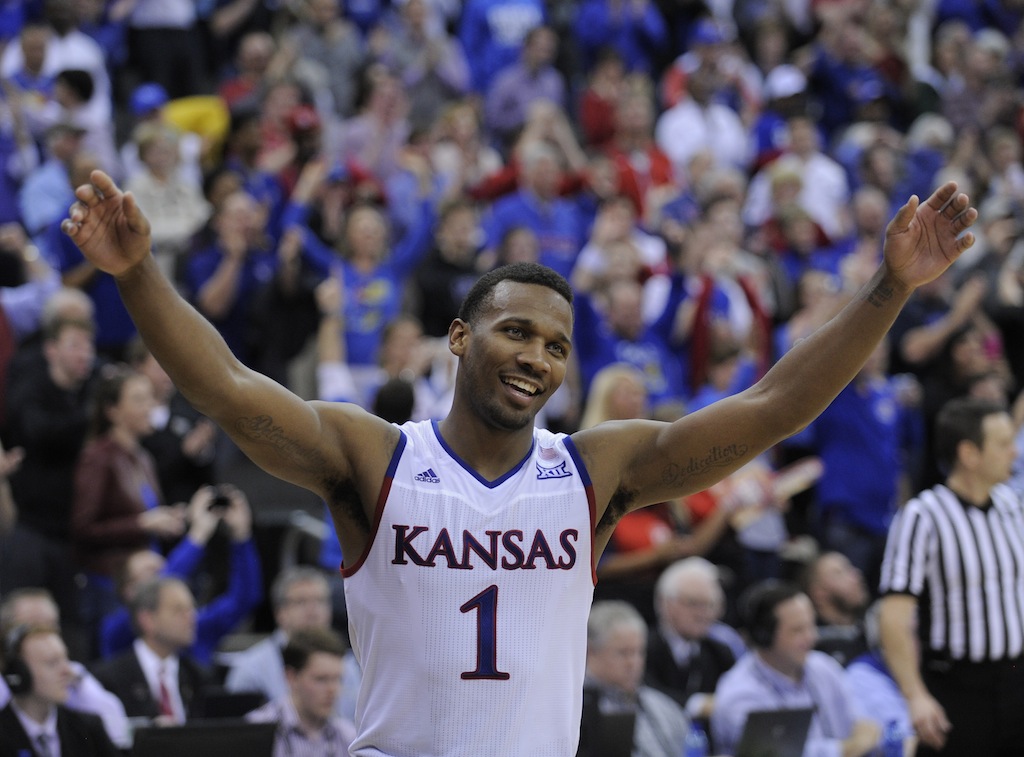 Team value: $30.8 million
Not only are the Kansas Jayhawks the odds-on favorite to cut down the nets in 2016, but they've also been one of the nation's most consistently successful teams for as long as we can remember. Therefore, it's not surprising that this program made a profit of $18.2 million — off an impressive $29.5 million in revenue — in 2015. However, while the Rock Chalk may very well take home this year's national title, when it comes to overall team worth, Kansas' $30.8 million is a distant second.
1. Louisville
Team value: $45.4 million
A self-imposed postseason ban may have prevented the Louisville Cardinals from participating in this year's big dance, but it hasn't hindered the team's worth. According to Forbes, because Louisville generated $45.8 million in revenue in 2015, including $29.1 million in profit, the program's value increased 19% over the past year to $45.4 million. As a result, the team with the most valuable players in college basketball is also the most valuable team in the entire sport.
Statistics courtesy of SR/College Basketball and Forbes.com.
To see the Forbes' list of "College Basketball's Most Valuable Teams 2016," check out the gallery starting here.