The 5 NFL Coaches Most Likely to Get Fired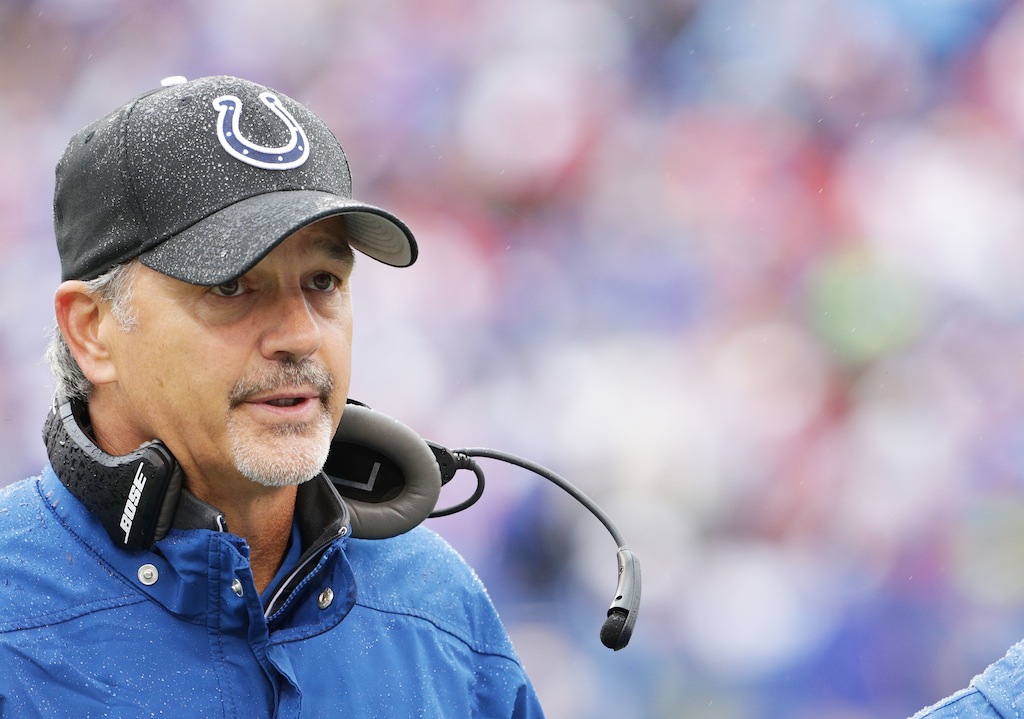 For head coaches in the National Football League, success is measured by victories. It doesn't matter if you've earned the respect of the locker room or managed to win over a particularly fickle fan base, if you're not winning football games, then your position within the organization is anything but secure.
Just as players are expected to perform at a high level on a regular basis, coaches are expected to keep their team moving in the right direction at all times. Simply put — and we've said this before — the NFL is a "what have you done for me lately" operation. And unfortunately, as far as this current season is concerned, some coaches just haven't been cutting it.
While we don't enjoy talking about the possibility of individuals losing their jobs, that doesn't stop the oddsmakers in Vegas from predicting who they believe will be the first head honcho to get the boot. In fact, they even laid out their projections before the season started. However, now that we're three weeks into the 2015 NFL season, the picture has become much clearer. With that in mind, here's a look at the five coaches most likely to get fired.
5. Jay Gruden, Washington Redskins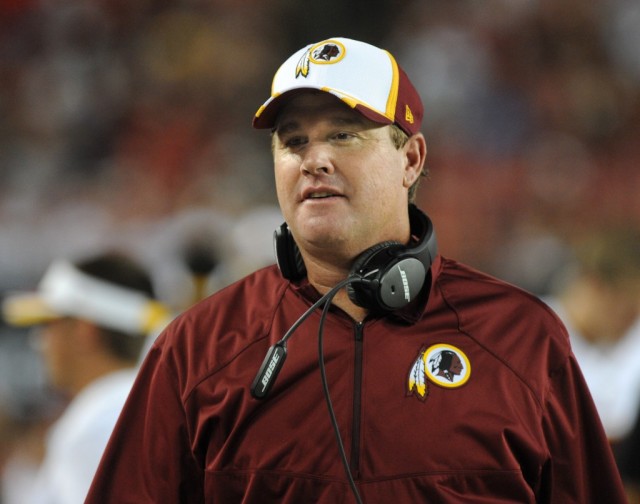 Considering an offseason riddled with PR nightmares, the fact that the Washington Redskins sit at 1-2 after three weeks is a minor miracle. Unfortunately, Jay Gruden's decision to name Kirk Cousins the starting quarterback over former No. 2 overall pick Robert Griffin III hasn't exactly been smooth sailing. If this risky move doesn't end up paying off, Gruden will have no one to blame but himself. As a result, his tenure as the Redskins' head coach could very well be over after just two seasons.
4. Mike Pettine, Cleveland Browns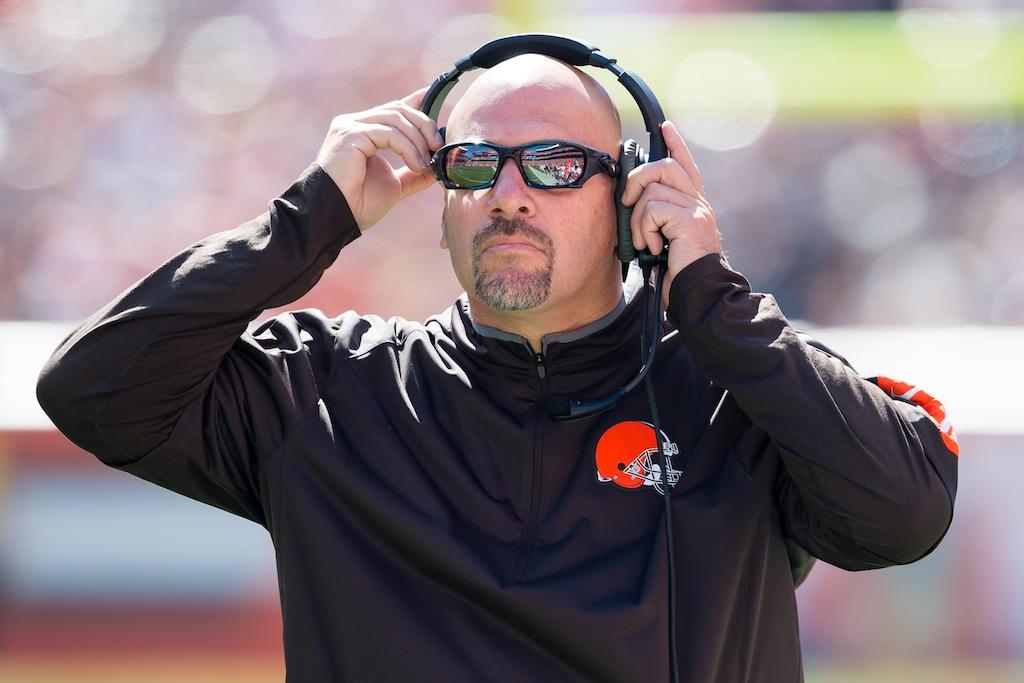 We wholeheartedly believe the Cleveland Browns should hand over the starting quarterback reins to Johnny Manziel. Not only is the team more dynamic with him running the show, but he's proven himself worthy of the position. However, despite the team's inability to deliver wins with Josh McCown as the starter, head coach Mike Pettine remains steadfast in his decision to keep the former Heisman Trophy winner on the sidelines. Should the Browns continue on their current path, we wouldn't be surprised to see Pettine looking for a new gig next season.
2. Jim Caldwell, Detroit Lions (Tie)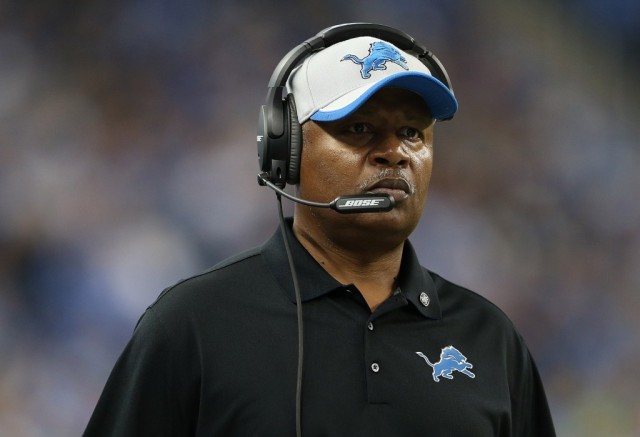 No matter how much we like Jim Caldwell as a head coach, when your team starts off the season 0-3, you better believe your name will be associated with the hot seat. On top of that, the Detroit Lions are only putting up points 18.7 points per game (23rd of 32), while allowing the opposition to score 27.7 points per contest (24th of 32). According to Caldwell, the team's offensive struggles can be traced back to a lack of execution. While that may very well be the case, if things don't get rectified quickly, it could be Caldwell who soon finds himself with a lack of a job.
2. Chuck Pagano, Indianapolis Colts (Tie)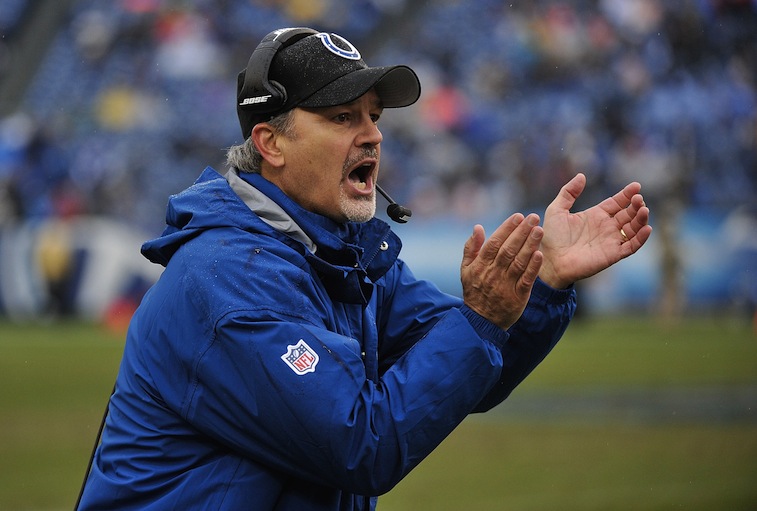 With the Indianapolis Colts not offering Chuck Pagano a contract extension prior to the start of the 2015 season, you kind of got the feeling the fourth-year head coach was already on a very short leash. After all, when your franchise quarterback is Andrew Luck, expectations tend to be sky high. For owner Jim Irsay, anything less than a Super Bowl win will simply not do. The fact that this team has started off the year going 1-2 does not bode well for Pagano's chances of maintaining his position with the organization.
1. Joe Philbin, Miami Dolphins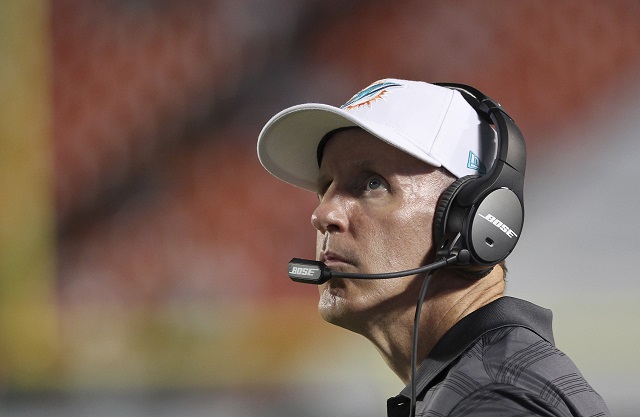 Following the offseason acquisition of defensive force Ndamukong Suh, 2015 was supposed to be the year the Miami Dolphins made waves in the AFC East. Three games into the season, and you get the feeling that may very well have been just a pipe dream. In fact, after Joe Philbin's group got completely manhandled 41-14 by the Buffalo Bills in Week 3, the only thing different about this particular Dolphins team, is that they could soon find themselves under the guidance of a new head coach. Trust us, everyone's thinking it.
Odds are courtesy of sportsbook.ag.
All statistics are courtesy of Pro-Football-Reference.com, NFL.com, and ESPN.go.com.