5 NFL Teams No One Wanted to Watch Last Season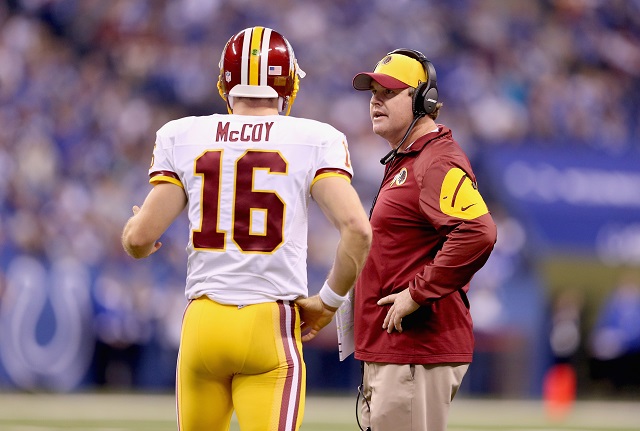 There are many reasons why people don't come out to see their local NFL team in person. Tickets are expensive, football fans can be relatively uncouth (check out Deadspin's "Why Your Team Sucks" series for innumerable examples), and the advent of high definition television, coupled with the NFL's extraordinary production value, all make arguments for why the couch can be more appealing than stadium seats. That said, there's still the undeniable draw of being there in person, for seeing something in the flesh as it unfolds, rather than hanging out at home and waiting for the highlight reel.
Using data gathered from ESPN and TiqIQ, we've compiled a list of five teams that rounded out the bottom of the list for the 2014 season when it comes to home attendance, coupled with the team's average ticket prices, in an attempt to dissect what might be at the root of all those empty spots that've appeared week in and week out.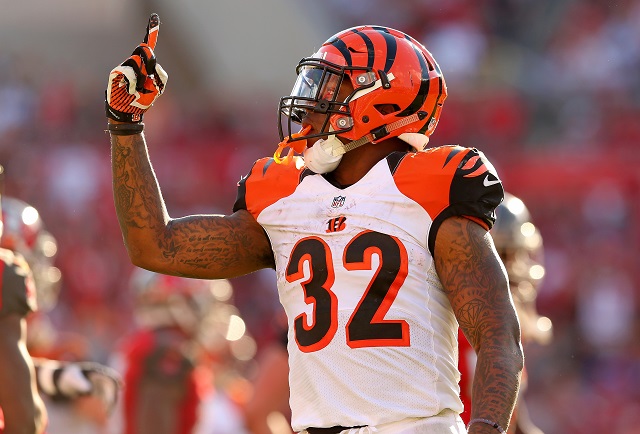 5. Cincinnati
Home Percentage: 90.1%
Average Ticket Price: $135 (22nd overall)
The Bengals are the lone team on this list that could be characterized as being good, and on the face of it, 90.1% home percentage seems like a good deal of fans showing up week in and week out to Bengals home games — but compared to the rest of the league, Andy Dalton and company are one of five least-filling teams in the NFL. On the other hand, they've got AJ Green, who is rapidly becoming "the next Megatron," so there's hope they could move up to the league average next season, like the Detroit Lions have (they're currently sitting at 16 with a Home Percentage of 98%).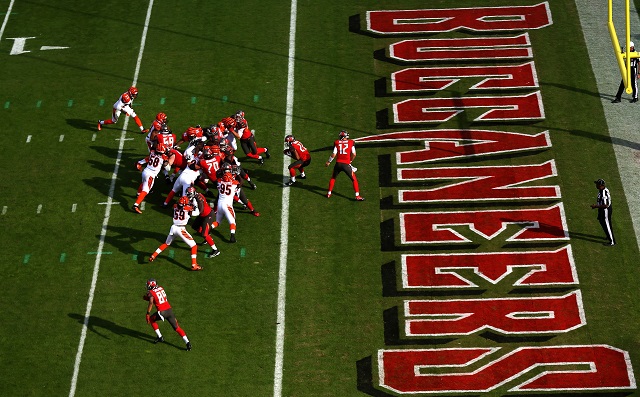 4. Tampa Bay
Home Percentage: 89.6%
Average Ticket Price: $124 (25th overall)
At least they didn't catch MRSA? Tampa Bay, who found themselves quickly sitting on double digit losses and with no hope of salvaging this season (again), still has its faithful in tow, but it's a hard sell to fans who actually want to see their team win. Was that Super Bowl only a decade ago? Whenever we watch the Bucs, it feels more like an eternity since there's been good football there.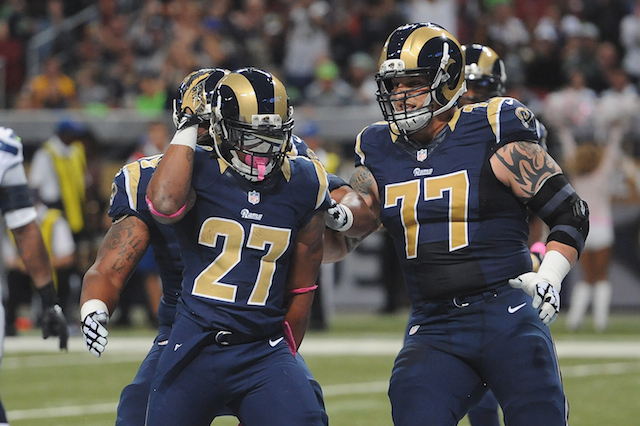 3. St. Louis
Home Percentage: 87.9%
Average Ticket Price: $87 (32nd overall)
The Rams have the cheapest ticket prices in the NFL — in fact, they're the only team in the league that doesn't have an average ticket price in the triple digits — and they still can't get people to show up for their games. On the other hand, there are more serious things happening in Missouri that probably deserve more attention (and financial involvement) than the Rams right now. At least they can say the won their trade with the second team on this list.
2. Washington
Home Percentage: 85.7%
Average Ticket Price: $126 (24th overall)
Everyone's unhappy with the Washington football team. People are (rightly) up in arms over the name, players are up in arms over their field — which effectively ended RGIII's promising career, in association with Mike Shanahan — and fans are up in arms over the fact that their team isn't very good. Plus, they have to defend people like Dan Snyder to other people, because for better or worse, they're stuck with the team. That's how being a fan works. We'd stay home too.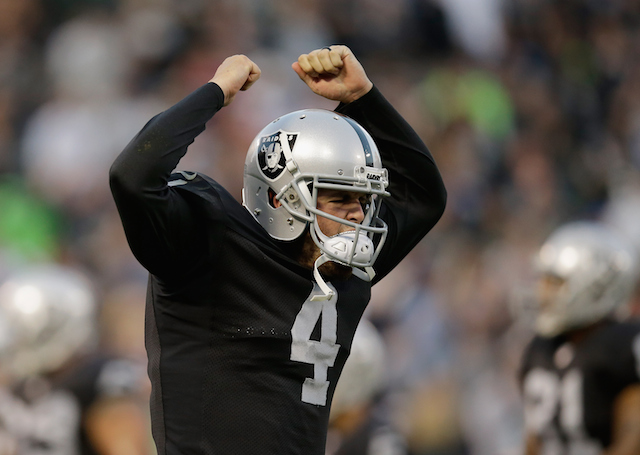 1. Oakland
Home Percentage: 84.8%
Average Ticket Price: $104
Take heart, Raiders fans. Your team may go through quarterbacks at an alarming rate, but it's got to get better sometime, right? Right? Of course, the team could be moving to LA. That would probably be worse, particularly for the Bay Area fans that still manage to tolerate the O.co.
For a complete list of each team's average ticket prices, click here. For the complete ESPN attendance data for 2014, click here.