5 Quarterbacks Most Likely to Win the 2014 NFL MVP Award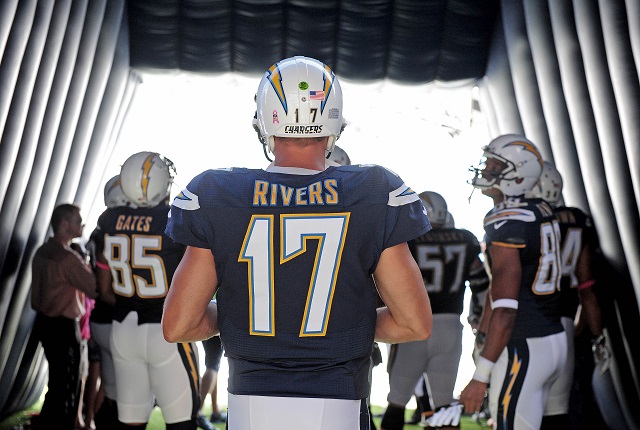 To whom it may concern: Philip Rivers, erstwhile quarterback of the San Diego Chargers, is engaging in witchcraft and/or other sorcery of the highest degree. Formerly a solid quarterback squandering away what was left of his arm on a team that had peaked five or six years ago, Rivers is now the helm of one of the most successful offenses in the entire NFL, despite the team being largely the same as it was last year, when they could best be described as middling. You could say that there were actual systemic differences at play, you could say that the Chargers have been lucky so far, that it's too early to really say one way or another. Us, though, we're sticking with witchcraft.
The oddsmakers don't deal in the dark arts, though, so we've decided to take a gander through the Vegas lines for the most likely 2014 NFL MVP candidates, the safest bets, as it were. Suffice it to say that it'll almost certainly be a quarterback: not only are they the most likely to win the award in the first place, but the last guy to win it who wasn't a quarterback is having what could best be described as a total Public Relations disaster this season. We know it'll be a signal caller, the only question, then, is which one?
All odds, as per usual, provided courtesy of Bovada, and are subject to change throughout the season.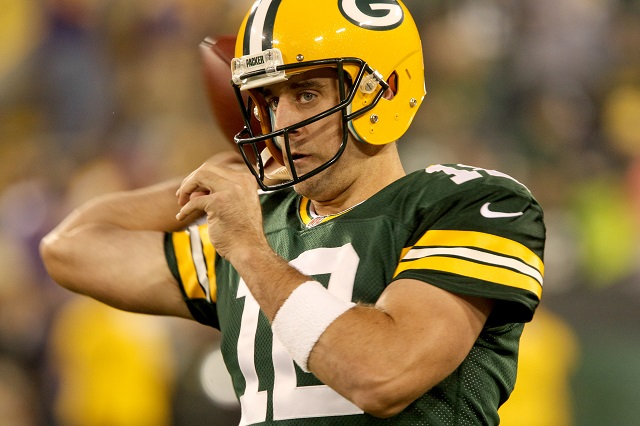 5. Aaron Rodgers: 8-1 odds

Standing at a 3-2 record but coming off back-to-back victories in weeks four and five, Aaron Rodger's arm has helped Green Bay reestablish themselves amid the complete and utter lack of a ground game coming out of Wisconsin, although the oft concussed Eddie Lacy finally saw a game that lived up to his Rookie of the Year credentials, as he nabbed over 100 yards against the Vikings. Rodgers, though, is on fire, throwing for 12 touchdowns already (against just one interception) and making Jordy Nelson look like the most important receiver in the NFL.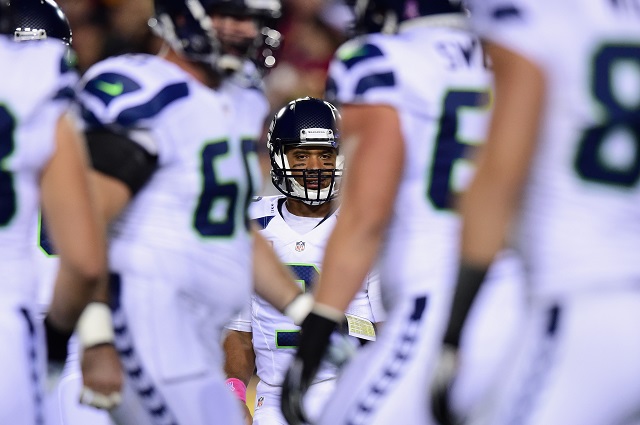 4. Russell Wilson: 8-1 odds

Consider this one a fan favorite, or a tip of the hat to his national popularity, but while Russell Wilson rarely plays like the kind of quintessential player that demands acknowledgement as an MVP (Monday night's performance is the exception that proves the rule), he's arguably the most award-ready player in the entire league, at least as far as his PR team is concerned. Is it all coldly calculated? Yes. Could he still be a decent dude? For sure. But Russell Wilson looks like one of those guys who's spent his whole life getting ready to run for president, which explains the friendliness he's getting from the MVP guesstimators.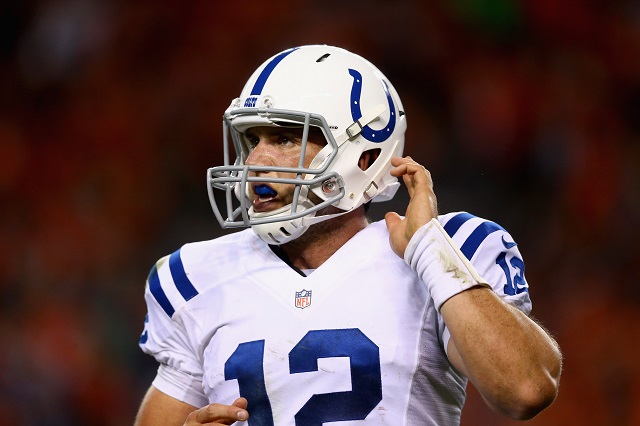 3. Andrew Luck: 6-1 odds

Wilson's contemporary, Luck is probably too bearded and too spittle-laden to actually run for public office, but as the successor to Peyton Manning, he's succeeded admirably. Remember, Wilson was, and is, the little third rounder that could, while NFL teams near the bottom of the pool in 2012 were openly "Sucking for Luck," as the phrase went. So far, though, the Colts are 3-2, looking to build on a solid playoff appearance, and running under the explicit direction of the next good Indianapolis quarterback. Hence, Luck MVP.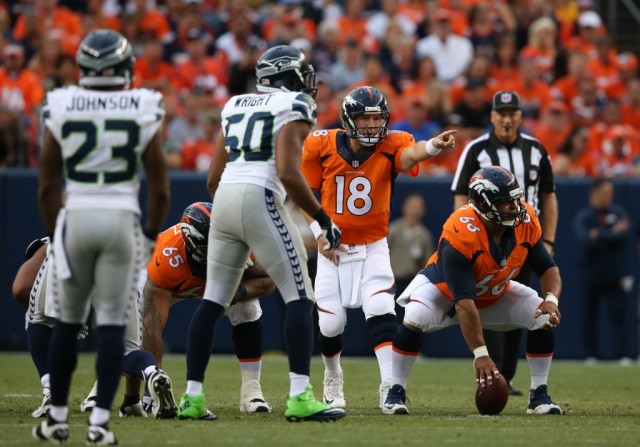 2. Peyton Manning: 9-2 odds

Of course, Luck's still not as much of a lock as the 2014 NFL MVP, Peyton Manning. You might suspect that last year's winner would have his success last season working against him, but as Manning continues to rack up honors, awards, and statistical records, the arguments against him diminish more and more. You don't want to give it to the same guy over and over again, because that's boring, but on the other hand, who else is there?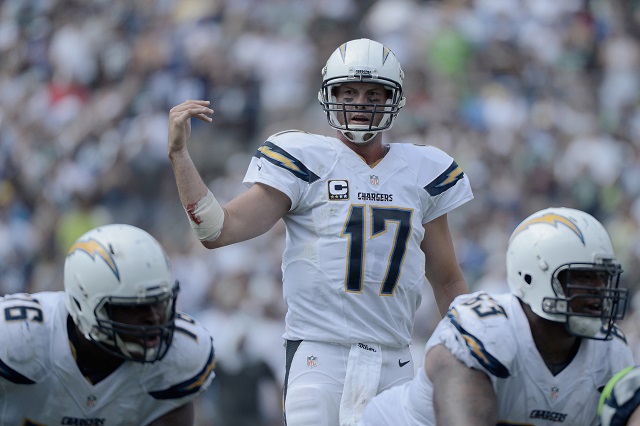 1. Philip Rivers: 4-1 odds

And so we reach Philip Rivers. Rivers, who has lead the Chargers', well, charge out to a 4-1 record so far, looks rejuvenated, even though he's largely playing the same sort of football that he's always played. The change isn't just obvious to Vegas line setters, who could be accused of giving him a friendly nod in order to coax out bets from Chargers fans. ESPN (Insider) also ranked Rivers highly in the race for MVP, and Richard Sherman was quick to heap praise on the signal caller who roasted Seattle earlier this year.
"Rivers is playing great football, and he is playing with a team a lot of people did not expect to be as good as they are, to be executing like they are," Sherman told the Worldwide Leader. "I would give it to him because I think he is doing a lot with less than other guys."