5 Richest Sports Team Owners in America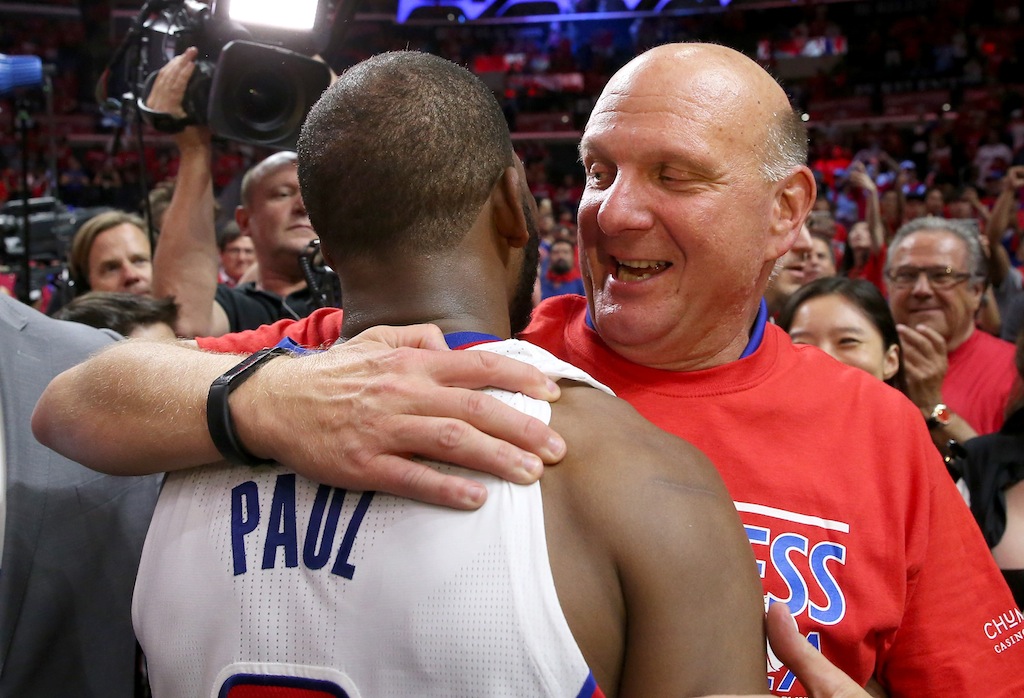 In our next life, we'd like to come back as the owner of an American sports team. Is that really too much to ask?
It's not even about the money. For us, the idea of being fully invested in a professional sports franchise sounds almost too good to be true. And we know we're not the only ones who fantasize about this becoming a reality. Of course, while running a major pro team isn't all about the dollar bills — at least not for us — it's impossible to make this happen without a fairly large war chest at your disposal.
How much money are we really talking about? So glad you asked. According to the good folks at Forbes, "Thirty-nine members or nearly 10% of the Forbes 400 are the controlling owner or managing partner of a team in the four major U.S. sports leagues. They own 47 teams with seven people owning multiple teams. The owners are worth a combined $182 billion."
Yeah, we know. It's kind of ridiculous. However, what's even crazier to think about is that some owners actually trump others by a considerable amount. Then again, maybe it is about the money. Therefore, with that in mind, here's a look at the five richest American sports team owners.
5. Stanley Kroenke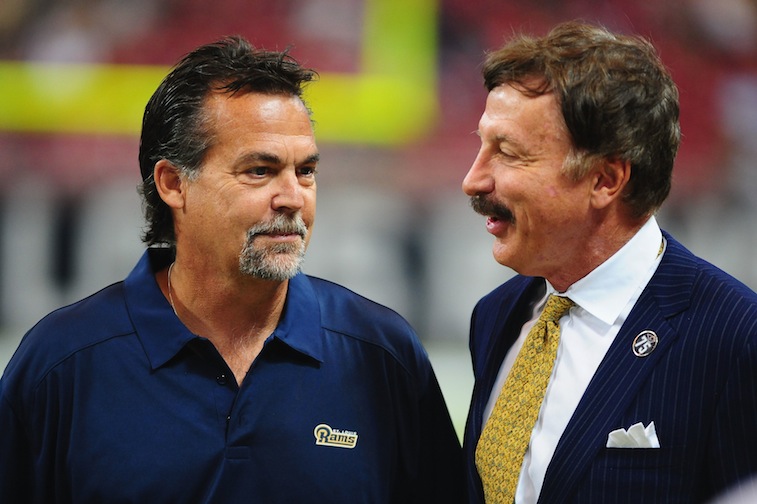 Net worth: $7.6 billion
Stanley Kroenke has a pretty sweet gig. Thanks to the wealth he amassed through real estate, Kroenke was able to grow a lucrative sports empire. As the owner of the LA Rams, Colorado Avalanche, and Denver Nuggets — among others — Forbes estimates that Kroenke has a net worth of $7.6 billion. Considering he is also married to a Walmart heiress, we'd say the only thing missing from his life is an NFL franchise in Saint Louis.
4. Micky Arison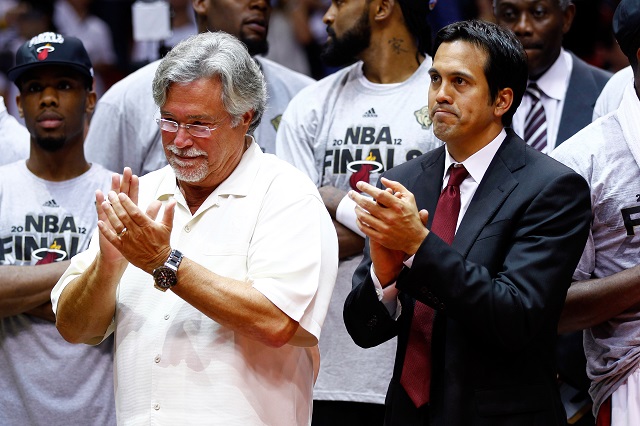 Net worth: $7.7 billion
Micky Arison
made his fortunate through Carnival Cruise Lines, which happened to be founded by his father. Prior to retiring in 2012, Arison had been the
company's CEO for 34 years
. Now that he's no longer in the family business, Arison can put all his focus toward running his NBA franchise, the
Miami Heat
. With a net worth of $7.7 billion, Arison has never been shy about spending money to help the team win championships. Of course, with LeBron James' talents no longer in South Beach, that task should prove harder than ever before.
3. Philip Anschutz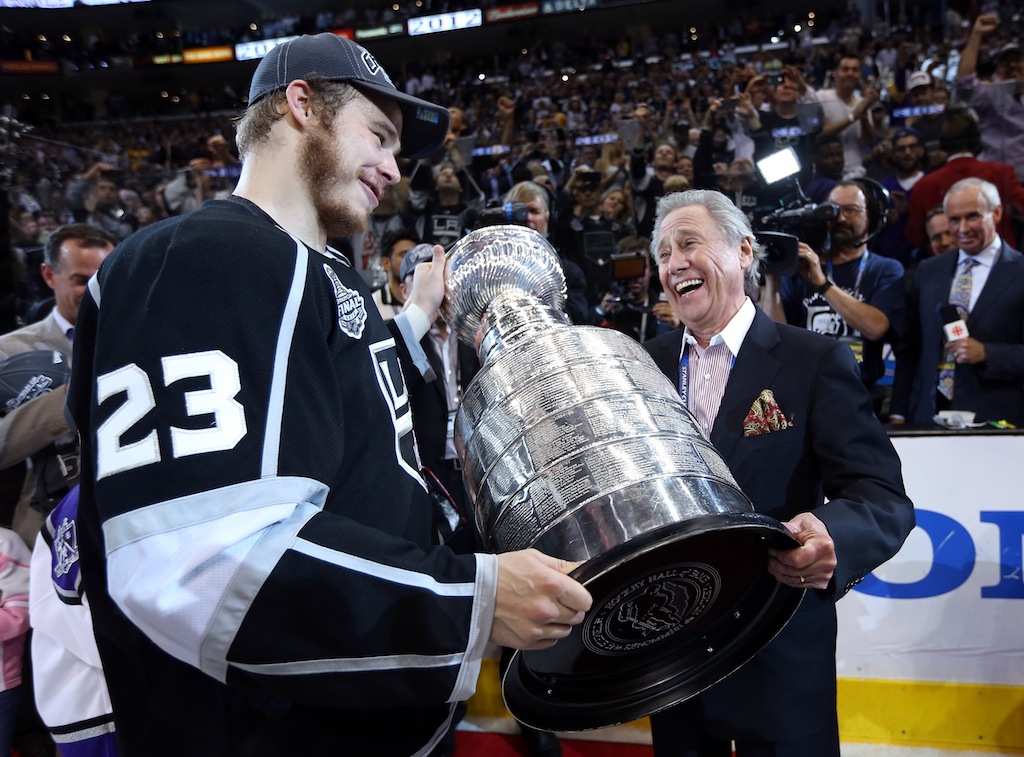 Net worth: $10.9 billion
Clearly the world of investments has been good to Los Angeles Kings owner Philip Anschutz. After all, as Forbes notes, he does have a net worth of $10.9 billion. What should one do with all that wealth? Own more sports franchises, obviously. With the Los Angeles Galaxy and Houston Dynamo as part of his portfolio, it would appear Anschutz holds a soft spot for the beautiful game.
2. Paul Allen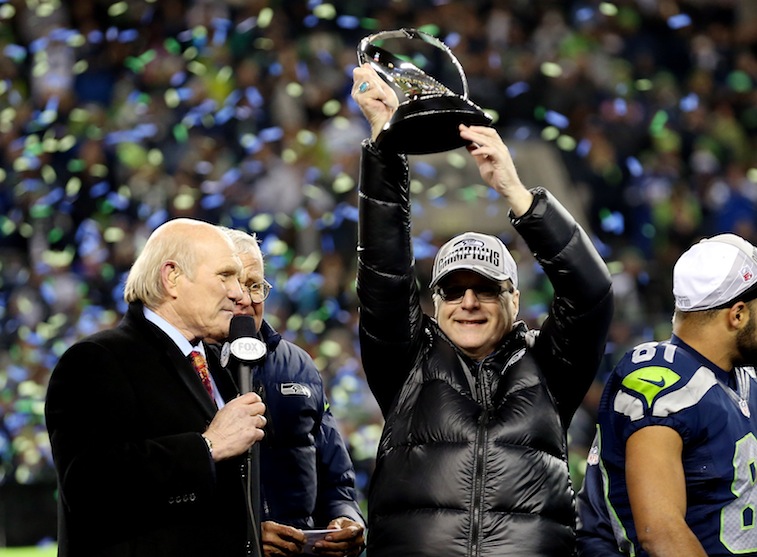 Net worth: $17.8 billion
Seattle Seahawks owner Paul Allen is the wealthiest among those who own NFL franchises. Considering he was a co-founder of Microsoft, are you really that surprised he's worth $17.8 billion? Neither are we. Now if only his NBA team, the Portland Trail Blazers, could figure out a way to deal with the competitive Western Conference. Then Allen would prove to be an even better investor than he already is.
1. Steve Ballmer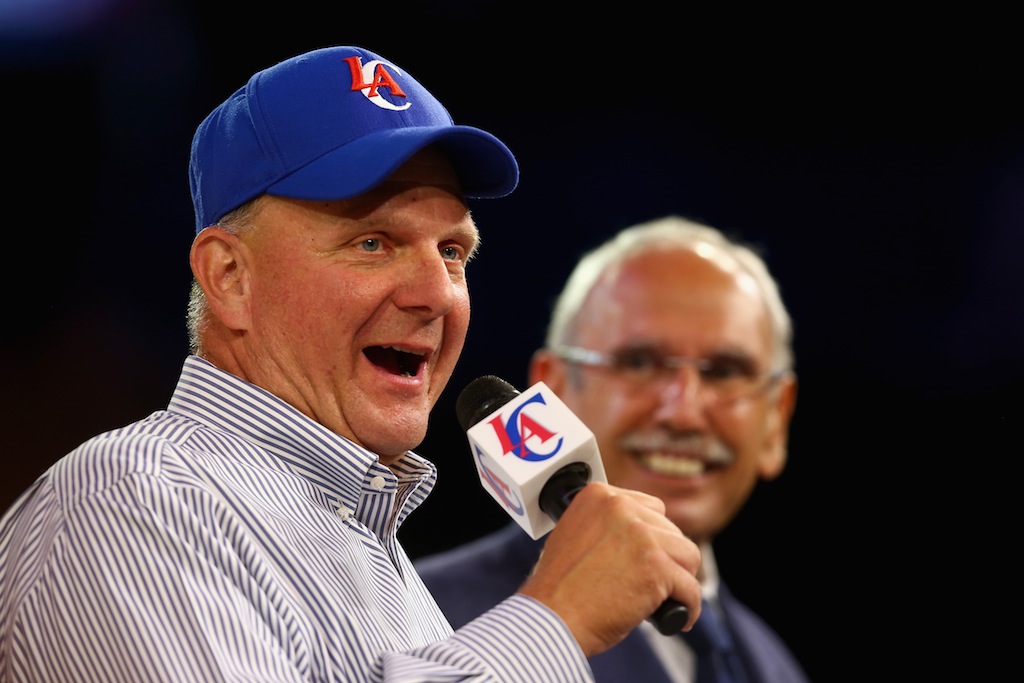 Net worth: $21.6 billion
As far as America's richest sports team owners are concerned, Steve Ballmer takes the cake. Prior to last year, he was the CEO of Microsoft. Now, Ballmer owns 4% of the company, making him the largest individual shareholder. With a total net worth of $21.6 billion, it's no wonder he was able to drop $2 billion to purchases the Los Angeles Clippers.
To see the complete list of "America's Richest Sports Team Owners," courtesy of Forbes, click here.