5 Soccer Teams Bringing in Big Bucks from Sponsored Deals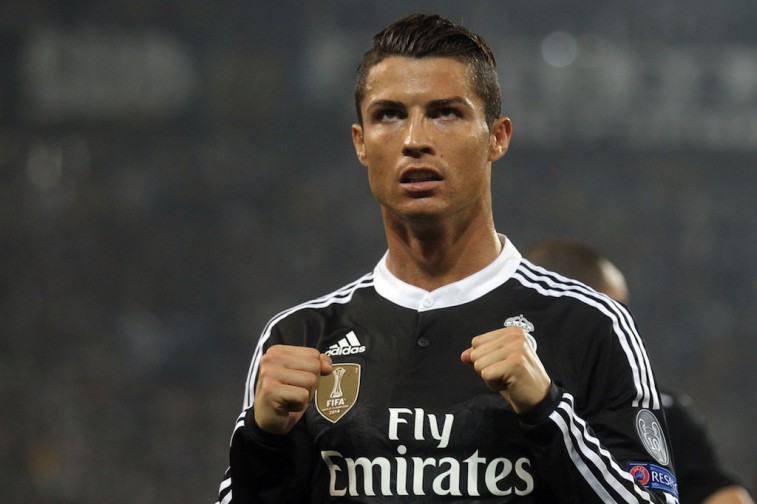 Soccer has been called "the beautiful game." But if we're being honest, it could very well be called "the game that brings in a lot of money."
Recently, we took a look at soccer's most valuable teams and became more aware of how these giant franchises make their money. However, one form of revenue that wasn't a focal point was sponsorship deals. If you watch the sport regularly, or even just happen to catch a glimpse of a game, you'll see that players and their gear are covered in endorsements. Soccer kits are like the apparel version of Nascar — and we're not exaggerating. Still, we were not fully aware of which clubs benefitted the most from these relationships. Not until now, that is.
Forbes loves to look at money and sports, and this topic certainly fits the bill. According to the publication:
Soccer's top teams rely on rich sponsorships to pay for their massive player salaries, and few properties are more valuable than a team's jerseys and stadium. Team jerseys provide two revenue streams — deals with kit manufacturers that make the jerseys and sponsorship agreements with companies that advertise on them — while stadium naming rights provide an opportunity to leverage famed soccer grounds into even greater earnings.
With all the numbers crunched and data organized, we figured it couldn't hurt to provide you with a little insight in the world of soccer and its sponsorship deals. With that, here are the five soccer teams making the most endorsement money.
5. Chelsea, $71 million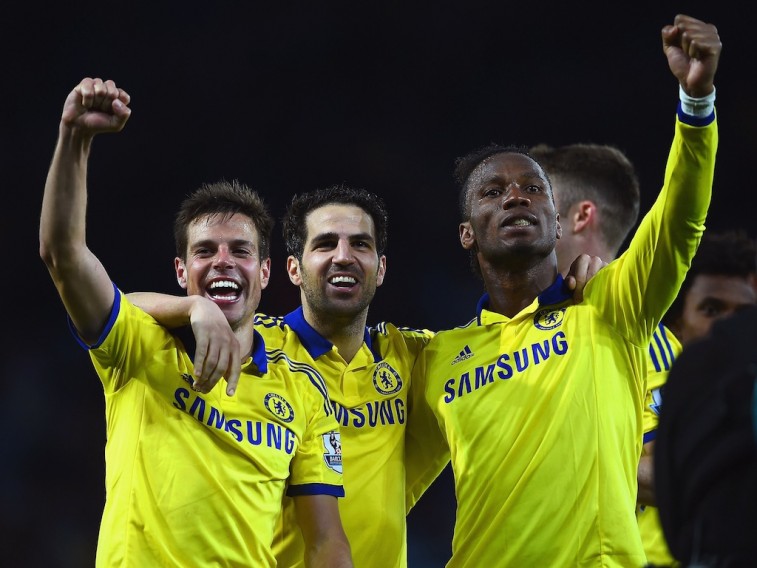 Kit

: Adidas, $44 million per year

Jersey

: Samsung, $27 million per year

Stadium

: None
Chelsea, the newly crowned English Premier League champion, currently hold the No. 5 position in terms of richest sponsorship deals in the world of soccer. According to Forbes, the club's stadium, Stamford Bridge, doesn't provide any endorsement money, but the $44 million a year from the team's kit deal with Adidas is pretty nice. Chelsea also gets $27 million annually from the name on the front of its jersey: Samsung. While the Blues receive a total of $71 million a year in sponsorship money, that number should rise to more than $100 million per year come the 2015-2016 season. It's at this point when the team's new jersey deal with Yokohama Rubber begins; a deal that thought to be worth $60 million per year (five years, over $300 million).
4. Manchester City, $79 million
Kit

: Nike, $18 million per year

Jersey and stadium

: Etihad Airways, $61 million per year
Premier League powerhouse Manchester City earns a solid $79 million from its sponsorship deals. The kit deal with Nike is fairly modest, at $18 million a year. However, it's the deal the club has formed with Etihad Airways that provides the bulk of the endorsement money for the Sky Blues. As Forbes points out, Man City has packaged the stadium naming rights into its jersey sponsorships — this makes the club $61 million dollars annually. The relationship between Manchester City and Etihad should be beneficial to both parties for the foreseeable future. Not only do the two sides have a 10-year contract, but the deal also involves the sponsorship rights for the club's youth academy.
2. Arsenal, $80 million [tie]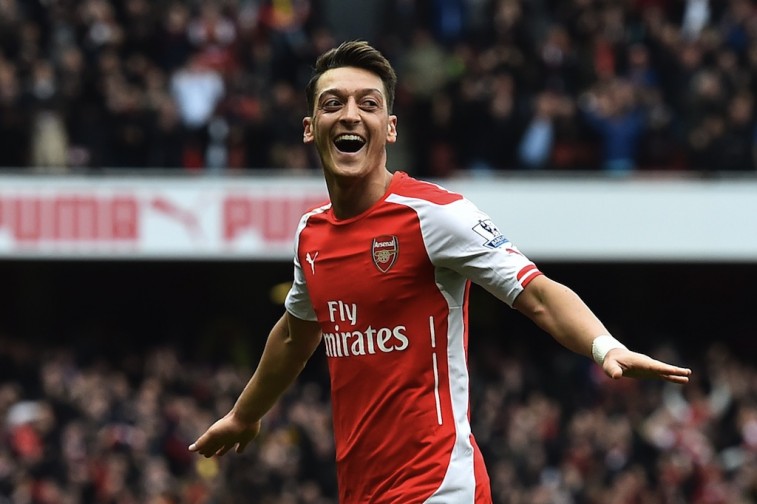 Kit

: Puma, $34 million per year

Jersey and stadium

: Emirates, $46 million per year
Just as Manchester City does with Etihad, Arsenal has also packaged its stadium naming rights into the team's jersey sponsorship. This five-year, $46 million per year deal with Emirates also includes the sponsorship rights for the club's practice jerseys. Of course, we can't leave out the team's impressive kit deal with Puma. This fruitful relationship has Arsenal singing to the tune of $34 million dollars a year.
2. Barcelona, $80 million [tie]
Kit

: Nike, $39 million per year

Jersey

: Qatar Sports Investments and Intel, $41 million per year

Stadium

: None
Finally, a team outside of the English Premier League manages to sneak onto soccer's richest sponsorships deals list. It's no surprise that that team would be La Liga's Barcelona. The Spanish giant hasn't sold the naming rights to its stadium, but it does make $41 million per year from jersey deals.
Qatar is the big spender in this regard, as the company's name is big and bold across the chest. Intel, which only has its company logo on the inside of the jersey, still has to fork over $5 million a year for the pleasure. Being that Barcelona is one of the biggest clubs on the planet, with faces like Lionel Messi and Neymar running the show, of course Nike would have to have some skin in the game. For $39 million per year, this apparel giant is the only company worthy of manufacturing the team's kits.
1. Manchester United, $140 million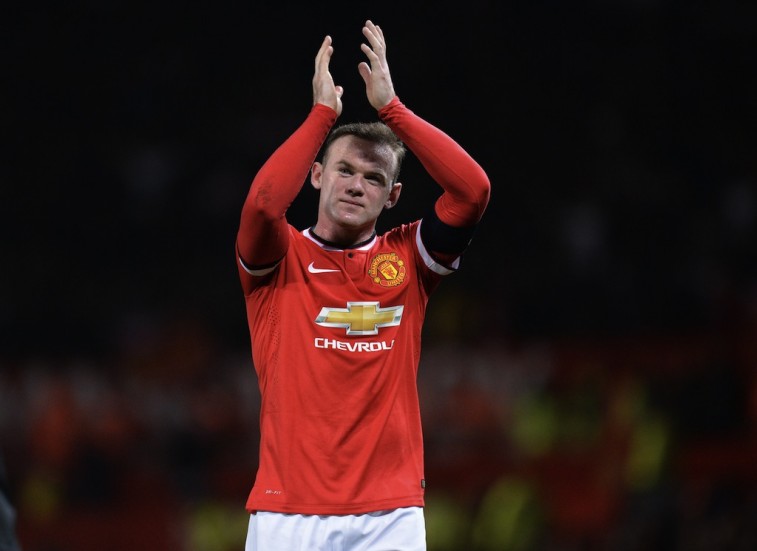 Kit

: Nike, $36 million per year

Jersey

: Chevrolet (GM), $80 million per year

Stadium

: Aon, $24 million per year
No soccer club on the planet come remotely close to matching the sponsorship money that ends up in the pocket of Manchester United. The Red Devils receive a staggering $80 million a year from Chevrolet (GM) so that this company can plaster its name across the chest of players such as Wayne Rooney and Robin Van Persie. Aon provides the club $24 million per year, but that money isn't for the big stadium (which is Old Trafford).
This loot goes to training ground and kit sponsorship. At the moment, Nike is still Manchester United's kit manufacturer, at $36 million. However, come the 2015-2016 season, a 10-year, $1.14 billion deal is set to begin, and the Red Devils will make around $114 million per year. When this kicks in, Manchester United will be looking at roughly $218 million a year in total sponsorship money.
All information is courtesy of Forbes.com.