The 5 Teams NBA GMs Think Will Come Out on Top This Season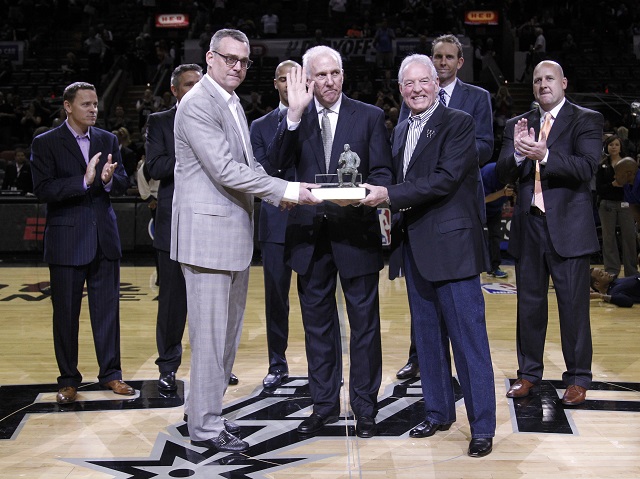 Full disclosure: NBA general managers routinely make mistakes. They're the kinds of people who gamble on Sam Bowie, who draft Darko over Carmelo, Bosh, and Wade, and the kind of people who knowingly bomb out on seasons in the hope that they might be incrementally less terrible next year, but won't cut ticket prices accordingly. They follow each other around so much that at times the roster construction can look like the blind leading the blind, and (relatedly) they're almost uniformly risk-averse, going for the safe bet. Over 75% of them picked Miami to be the Finals Champion last year. Frontrunners.
All that stated, they are still the people directly involved with the personnel decisions behind the rosters of NBA franchises, and as such, are uniquely qualified to offer insight into the way they see the league unfolding next year. So, when they're polled to answer questions like "which teams do you think are going to win the 2015 NBA Finals," we pay attention to the answers. So without further delay, here are the five teams that NBA GMs think are most likely to hoist the Larry O'Brien trophy.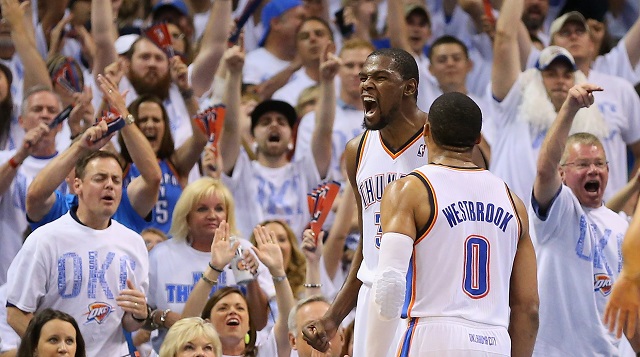 5. Oklahoma City Thunder — 11.5%
The Western Conference Finalists get a bit of a nod here, but their devotion to saving money and the fact that they'll be without Kevin Durant for at least a little while has left some doubts about how the Thunder will wind up if they can make it into the postseason — no guarantee in the competitive Western Conference. For what it's worth, though, 30% of the GMs who answered said that they saw the Thunder winning the Western Conference Finals, just not the Finals proper.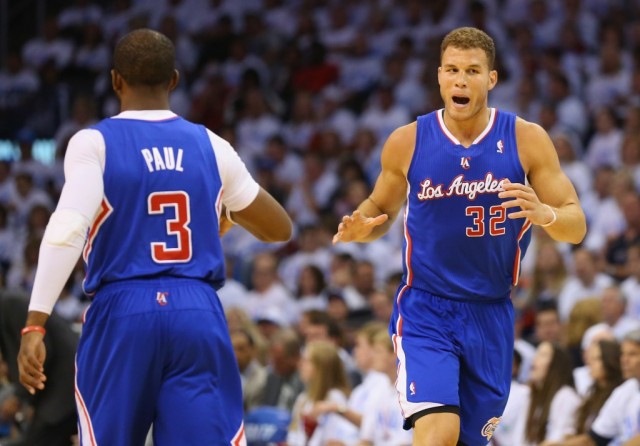 4. Los Angeles Clippers — 11.5%
The Clippers get no such love, despite having the best point guard in the league and one of the top power forwards. Also, we feel compelled to point out that Chris Paul might be the best player in the NBA to have such little playoff success since Tracy McGrady, and that's weird because McGrady's career was cut down by injuries, whereas Paul's postseasonal woes seem to come because he's angered some supernatural force that controls the outcomes of playoff basketball games. The dude is great, he gets his teammates involved, and then they lose in the first round. Every time.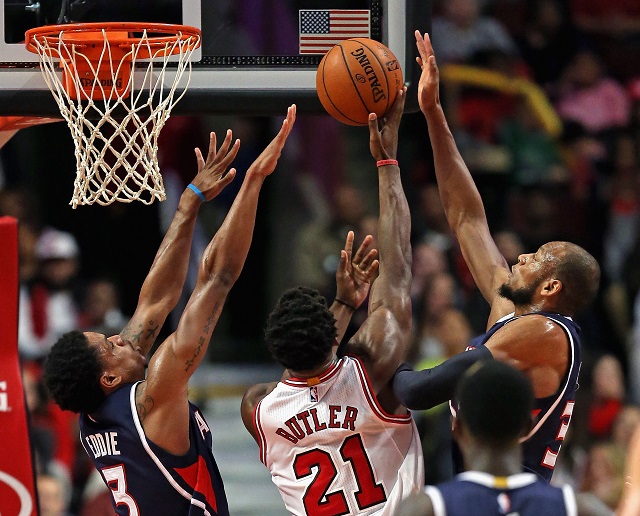 3. Chicago Bulls — 11.5%
On the other hand, the Chicago Bulls have been putting together near-50 win teams with whatever arts and craft supplies Tom Thibodeau can scrounge up at the local thrift store for years now, and they've upgraded Carlos Boozer into Pau Gasol and Nikola Mirotic, plus Derrick Rose is finally … you know, on second thought, let's just knock on wood say that they've got a guy who could be really good maybe.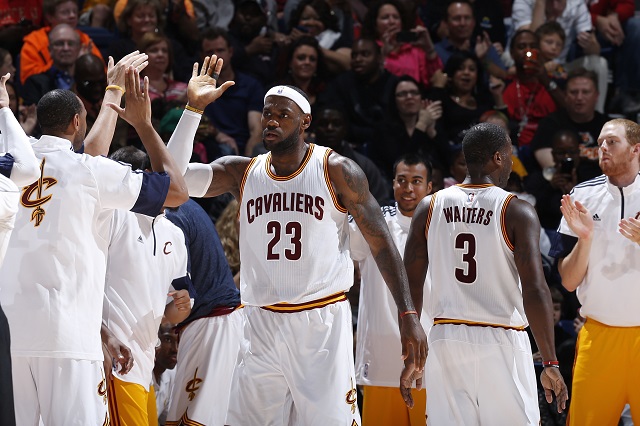 2. Cleveland Cavaliers — 15.4%
They have a 70% chance of winning the Eastern Conference Finals, according to the same people that have basically zero confidence in them to go all the way. Is there a more apt version of the Cleveland Cavaliers story? Even with LeBron, they're still going to rely on Kevin Love and Kyrie Irving to play defense, even just a little bit. We saw Kyrie play some pretty inspired D during the FIBA tournament, but we remain largely unconvinced.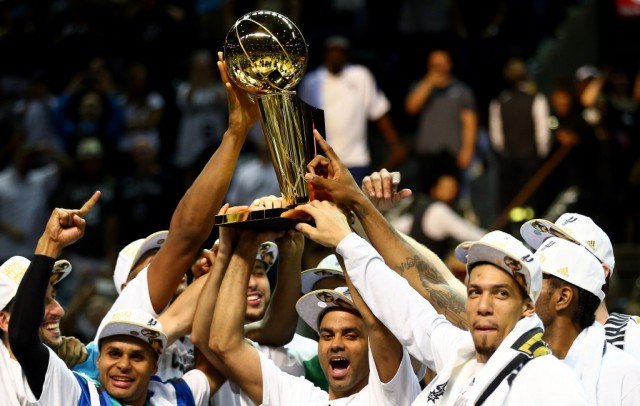 1. San Antonio Spurs — 46.2%
See? Frontrunners. The Spurs get nearly half the votes by virtue of the fact that a) they're a good basketball team, and b) they won it last year. Again, this will be a year where people attempt to convince themselves that the Spurs are, finally, too old. This will be roughly the seventh consecutive year that we've all done it, and we'll all do it again at least once, but unless they're matched up against Memphis, we can see where the GMs are coming from.