The 5 Top-Ranked MLB Umpires in 2019
Imagine, if you will, Arnold Schwarzenegger as the Terminator, calling balls and strikes for Game 7 of the World Series. Arguments over an outside pitch being called a strike? Don't think so. And, while using robot umpires has gone from science fiction to fact—as witnessed in the recent Atlantic League All-Star Game—Major League Baseball relies on four men in blue to make the calls that dictate the fate of each game.
Many Chances to Get it Right
Each game has 146 pitches hurled from the mound to home plate per team. That gives the man behind the dish (there are no women umpires currently in the majors) more than 12 dozen chances to get the call right (or wrong). Luckily for him, there are usually 20,000 or so assistants in the stands and countless more at home willing to lend a point of view. On top of that, you have safe/out calls along the base paths, pickoff plays, fair/foul decisions which are also the domain of the umps. As opposed to balls and strikes, those calls are reviewable.
According to MLB Replay Stats, for 2018, there were more than 1,400 manager challenges triggering instant replays. About 41% of the calls were overturned which, in baseball terms equates to a .580 batting average.

Umpires in Cooperstown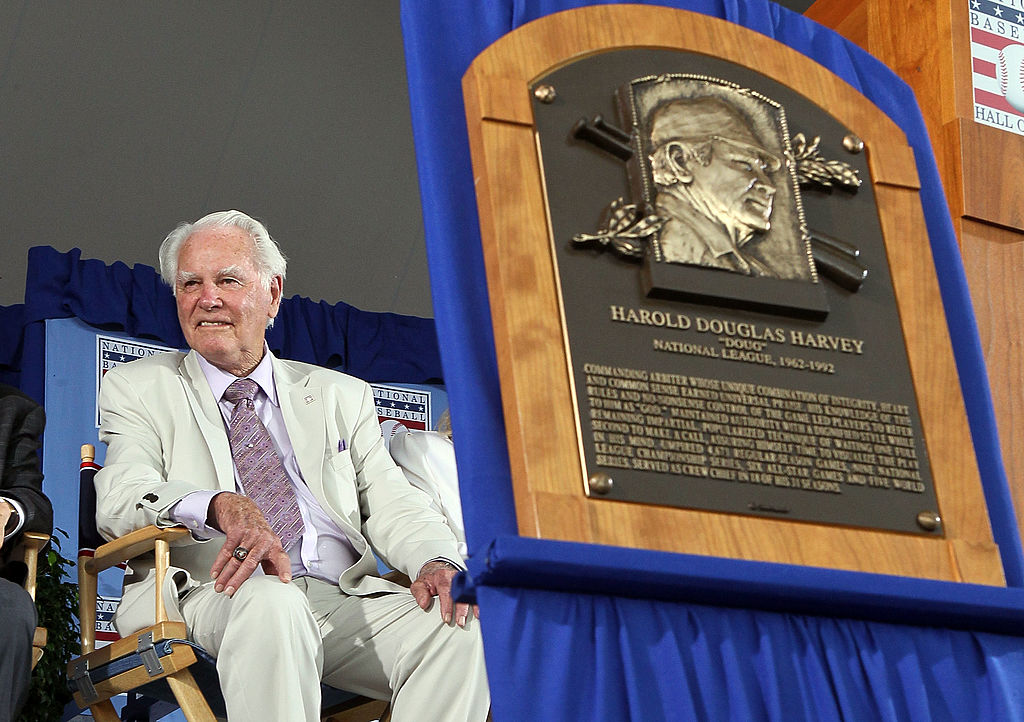 It takes a lot for MLB umpires to be elected to the Hall of Fame. Only 10 of the countless men who wore those oversized chest protectors are enshrined in Cooperstown. Doug Harvey, voted in by the veterans committee, was the most recent, landing his spot in 2010. Umpiring more than 4,600 games, Harvey was honored by being selected to work five World Series and seven MLB All-Star games.

In an era laden with data and analytics, major league umpires are under greater scrutiny. Without the luxury of replay and the on-screen strike zone box available to TV viewers, calls must be made in a split second.

And the Winners Are…
Umpire ratings site Bloomberg Businessweek's Umpire Auditor appears to use something akin to computer vision to measure the accuracy of MLB umpires. Computer vision used Artificial Intelligence to accurately measure what the human eye cannot. Umpire Auditor checks balls and strikes only, so its results do not include blown calls on the bases and other plays that need professional arbitration.
Umpire Auditor's top five are: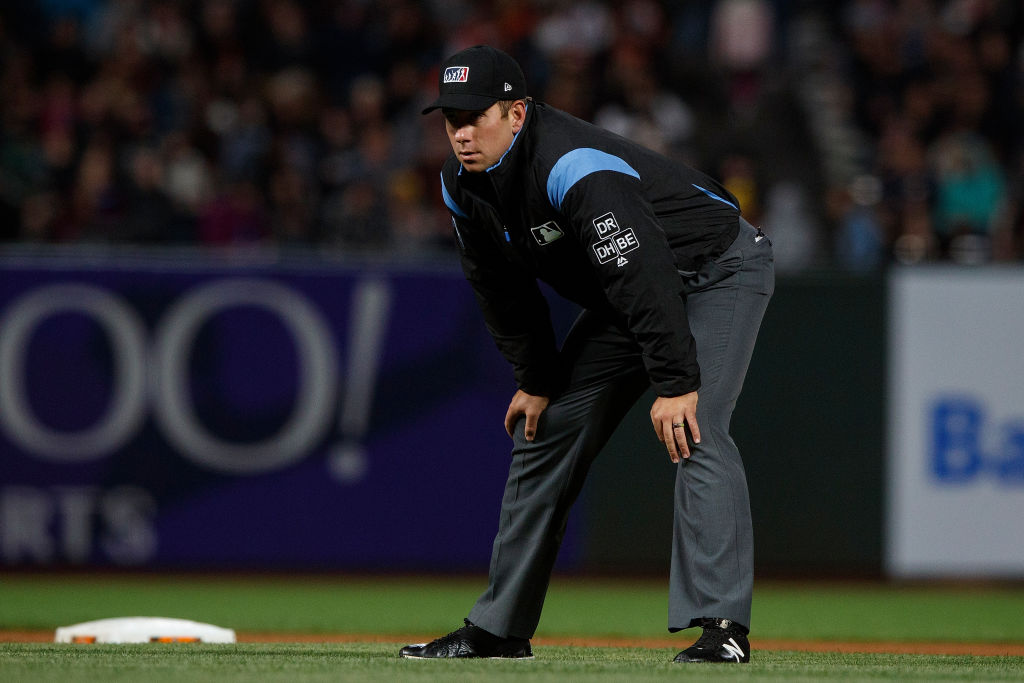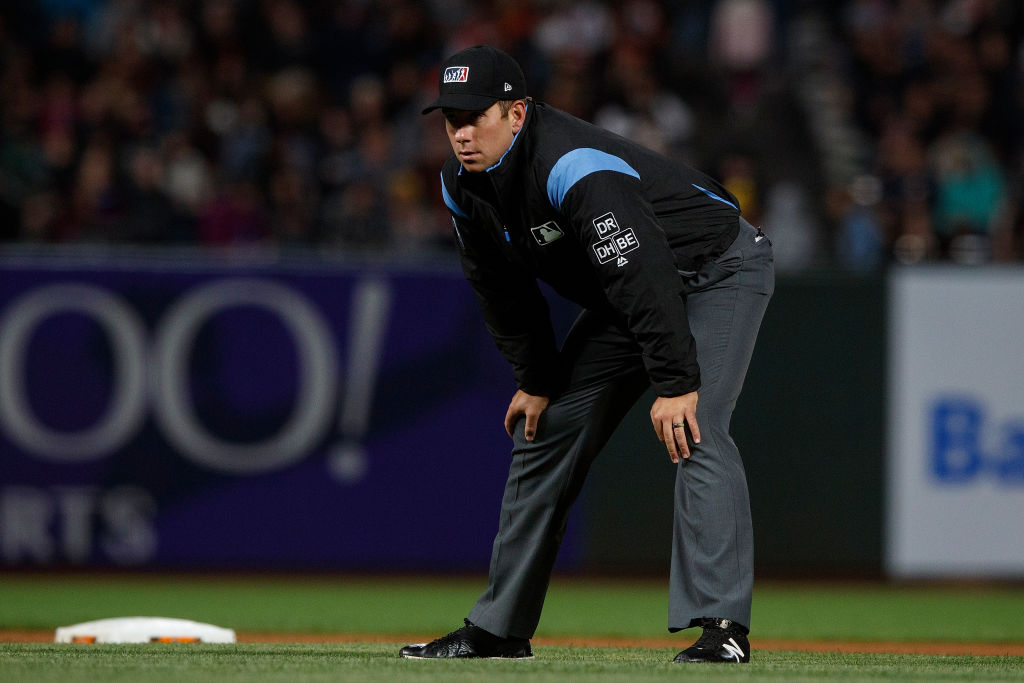 Based on the findings from Bloomberg Businessweek, these are the five top-ranked MLB umpires in 2019. All of them make the right call 93% of the time.

Jansen Visconti, who is correct 93% of the time. Visconti, a Pennsylvania native, is only in his second year as an umpire having started last season as a fill-in.
John Libka, also sits at 93% in his ball/strike calls. A Michigan native, Libka began his career in 2017 and is highly regarded for his overall work. Libka was ranked number one by a study done by Boston University, with the fewest blown calls or what the report calls BCR (blown call ratio).
Will Little, with four and a half years of experience, clocked in with a 93% accuracy rate by Umpire Auditor. A Tennessee native, recognizing his excellence as an ump, Little was assigned to the 2016 America League Wild Card game.
Chris Segal, in his fifth year, also is part of the five-way tie for first place with a 93% accuracy as judged by Umpire Auditor. Segal, a Virginia native, won't be getting holiday cards from Bryce Harper, Brandon Crawford, Lorenzo Cain, and Matt Carpenter; they are among five of the 10 players or managers ejected from the game after arguing balls and strikes.
Pat Hoberg is the fifth member of the 93% accuracy club. Going into his fourth year as an ump is an Iowa native. He was also a college athlete having played basketball for Grand View University. For his solid work, Hoberg was assigned to umpire the 2018 Wild Card games.