The 5 Weirdest Sports Giveaways Ever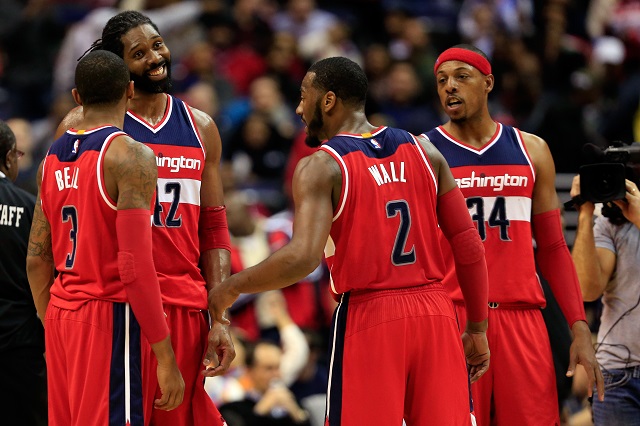 Flash back to January, when the Washington Wizards were 24-11 and looked to be a real threat in the Eastern Conference. While this was most definitely grounds to celebrate if you are a Wizards fan, current success wasn't the only reason to go see a Wiz game in person — even though Pro basketball is always fun to see in person, and it's even better if your team is excelling.
That's right, we're talking about the giveaway for their January 31 home game against the Toronto Raptors (the Raptors would win 120-116), which still might be the greatest thing to happen in sports in recent memory.
Yes, folks. That really is a Marcin Gortat action figure. And, yes, it was really given away at a Washington home game. You couldn't make this up.
This action figure is pretty great, but how does it hold up compared to other "impressive" sports giveaways?
1. Big House blues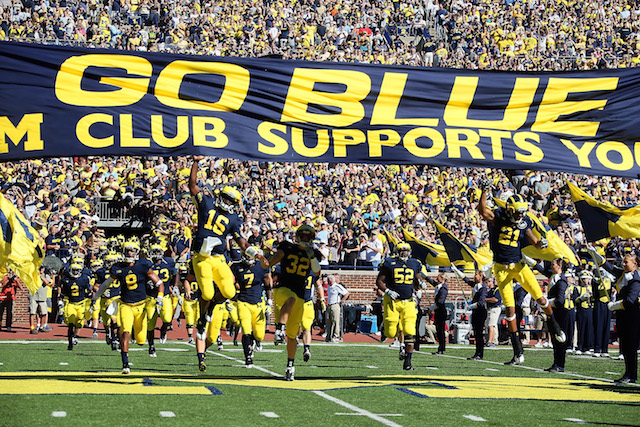 Things should be turning around soon for the Michigan Wolverines football program, now that they've hired alum, Jim Harbaugh. But, this past season, things were looking dire. So, when the team dropped to 2-2 on the year, not many people wanted to watch the Wolverines play. They practically had to give away tickets. Which is precisely what they did. Sort of. With just the purchase of two soft drinks, you could come away with two tickets to the Michigan versus Minnesota game. Now, that's a deal.
2. Cheese, please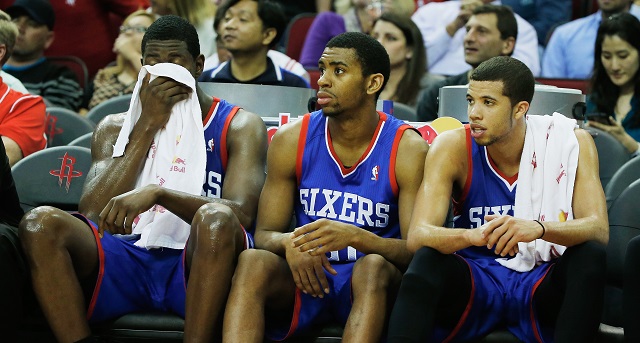 Last year's Philadelphia 76ers were one of the worst teams in the NBA. While this is, as supporters of Sam Hinkie say, "part of the plan," it's hard to argue with the fact that tickets for the team have not been in high demand since they started to man the tank. The organization decided to do something about it by holding a "Macaroni and Cheese Monday." Fans were encouraged to bring in boxes of mac and cheese, use them as noisemakers, and then, at halftime, the Sixers would collect the food for the charity, Philabundance. In exchange for their donation, fans would receive a voucher for two free Sixers tickets. In this case, mac and cheese was more than just a delicious treat.
3. Tim Thomas of the Florida Panthers…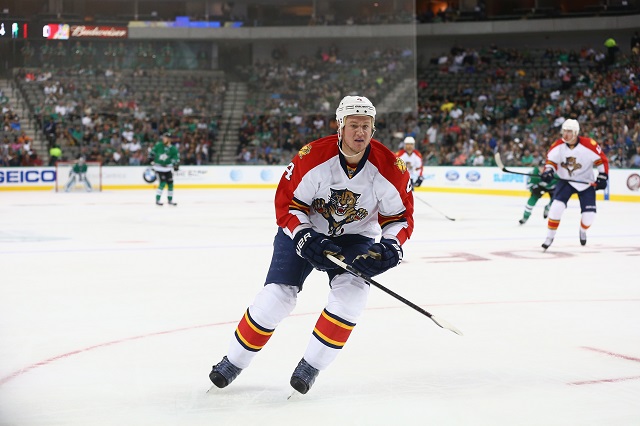 Goaltender Tim Thomas was a Florida Panther for what seemed like all of five seconds. On March 5, 2014, the netminder was traded to the Dallas Stars. However, by the looks of it, it doesn't appear that the rest of the organization was made aware of the change in net. For the Florida Panthers decided that it would still make sense to do a Tim Thomas bobblehead night after he was no longer a member of the team. They really don't care about hockey in Florida, do they?
4. Throw it back!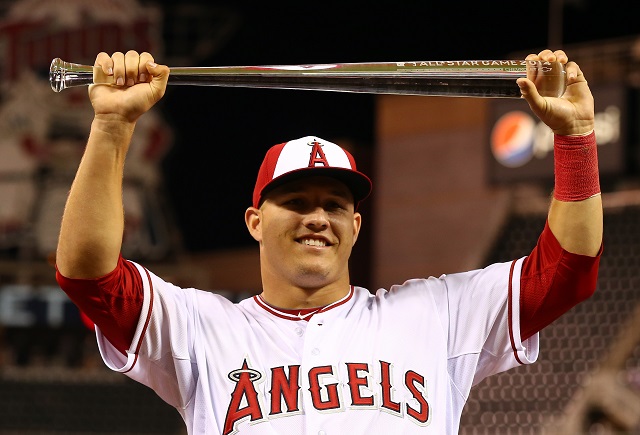 Mike Trout might be the new face of Major League Baseball. He deserved this past season's AL MVP. What he didn't deserve: This hat in his honor. The Los Angeles Angels had a great season this past year, but didn't live up to expectations come the postseason. However, this decision might have been the worst thing to happen to their fans all year.
5. Beard hat?
The Seattle Mariners are, hands down, the best promotional giveaway team of all time. During a game last April, the Mariners brought back one of their most popular items: The beard hat. We don't think words can do this piece of attire justice, and the picture certainly doesn't accomplish it either. Still, what wouldn't you give to have been one of the first 20,000 fans in attendance at that game?