The 5 Winningest Quarterbacks in NFL History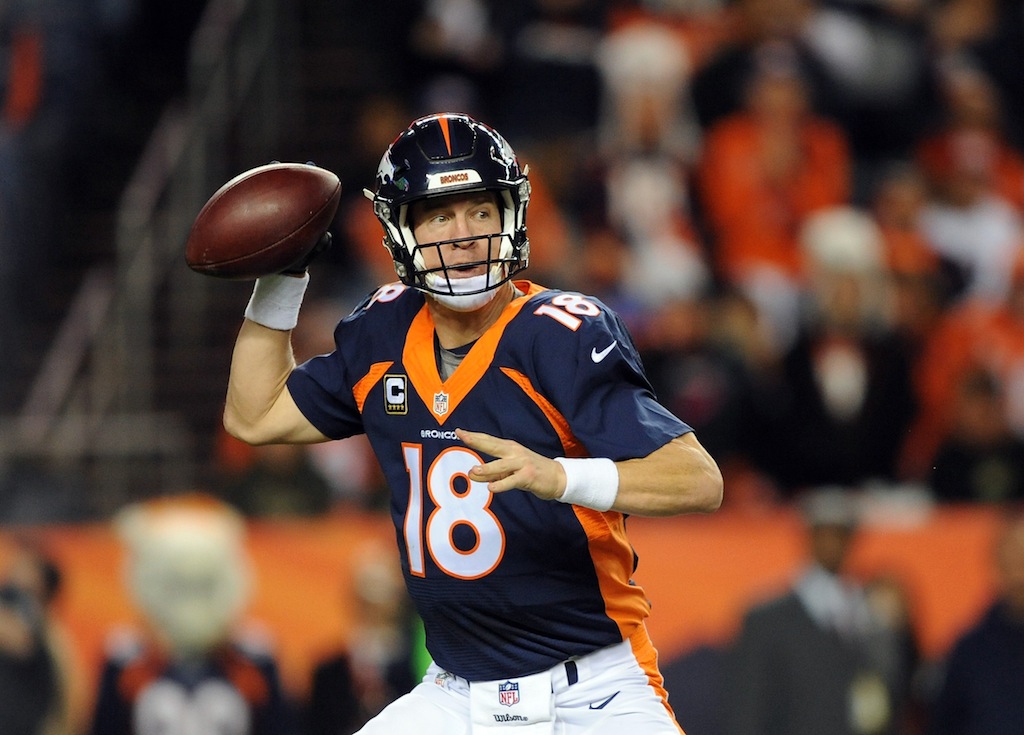 Entering Sunday night's matchup with the Green Bay Packers, there were many doubts surrounding the state of the Denver Broncos. Although this group was undefeated and sported one of the more dominant defenses we've seen in the last few years, its lack of firepower on the offensive side of the ball was a major cause for concern. This was a big game. And everyone knew it.
If the Broncos were going to convince people that they had a chance of winning the Super Bowl this season, they needed to put together a complete game against Aaron Rodgers and the Packers. The only way this was going to happen was if Peyton Manning and the Denver offense found a groove. Luckily for them, for what seems like the first time this whole 2015 season, the O came to play.
Denver compiled 500 yards of total offense — 340 of them coming in the air — and the Broncos defeated the Packers 29-10 at home to move to 7-0 on the year. Of course, this more than just a statement game. It was also a reminder of how great a quarterback Peyton Manning is. For with this victory, this 186th of his career, Manning moved into a tie for the No. 1 spot on the all-time wins list for starting quarterbacks in NFL history. That's a lot of regular-season Ws.
We're sure you're wondering which other quarterback sits at the top of this particular mountain, but where's the fun in simply throwing out a name? We can do better than that. So with that in mind, in honor of No. 18's push to be No. 1, here's a look at the five winningest quarterbacks in NFL history.
5. Dan Marino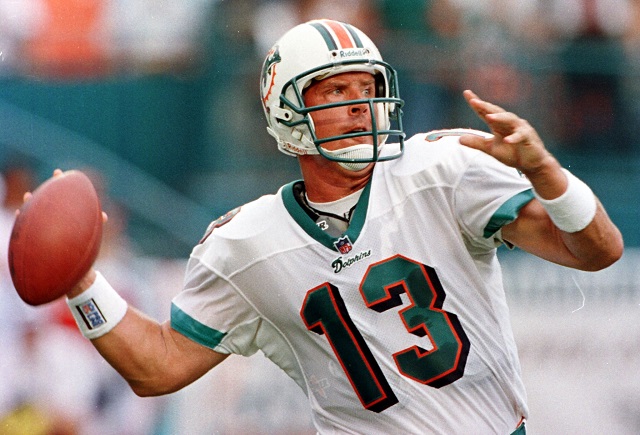 Wins: 147
Hall of Fame quarterback Dan Marino never won the big one. However, that never stopped him from collecting Ws during the regular season. In his illustrious 17-year career, the Miami Dolphins great won 147 games, while only finding himself on the losing end 93 times. As it stands, Marino sits at No. 5 on the all-time list for wins by a starting quarterback in NFL history.
4. John Elway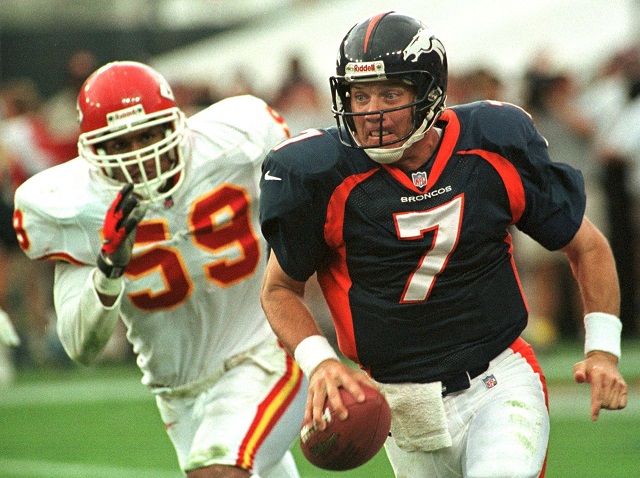 Wins: 148
There was a brief period of time when folks wondered if John Elway would end up on a different list with fellow Hall of Famer Dan Marino — that of great quarterbacks who never lifted the Lombardi Trophy. Fortunately for No. 7 — and the Denver Broncos faithful — he ended up winning on the biggest stage. Twice. On top of that, Elway even managed to one-up Marino during the regular season, compiling 148 victories for his career. Let's just say it's good to be John Elway.
3. Tom Brady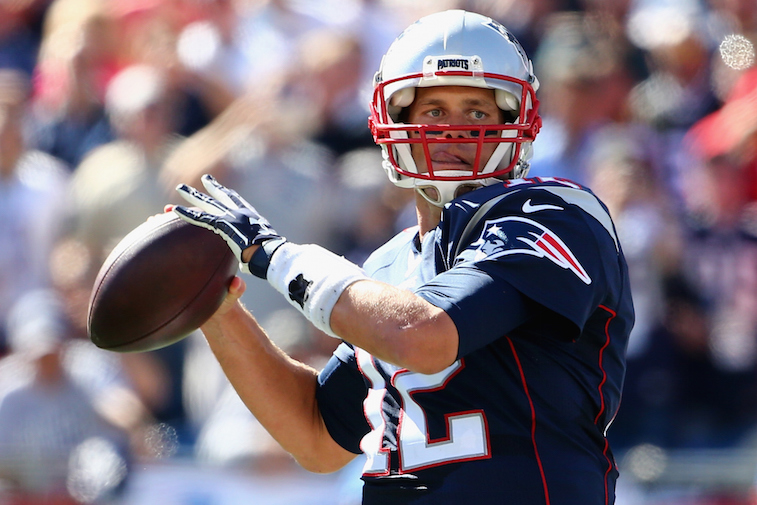 Wins: 167
Something tells us that by the time he's finally ready to call it a career, Tom Brady will be firmly planted at the top of this list. However, until that time comes, the New England Patriots superstar quarterback will have to settle for being No. 3 with 167 regular-season victories. Of course, we can think of four reasons why everyone else should be jealous of No. 12. If you catch our drift?
1. Peyton Manning (tie)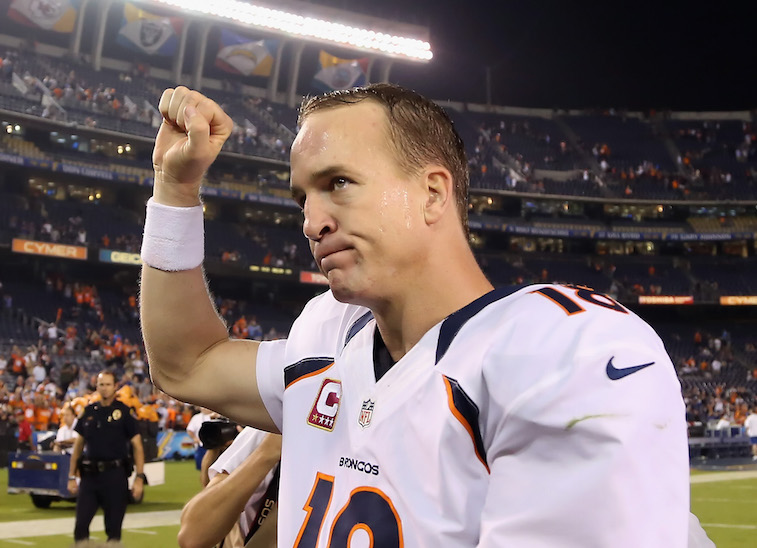 Wins: 186
This may not be the best statistical year he's ever had, but Peyton Manning continues to own the regular season. As we said before, Sunday's victory over the Green Bay Packers gives Eli's older brother 186 wins for his career, tying him for No. 1 on the list of victories for a starting quarterback. Soon enough we'll see whether or not Manning can help the Denver Broncos carry their regular-season success over into the playoffs.
1. Brett Favre (tie)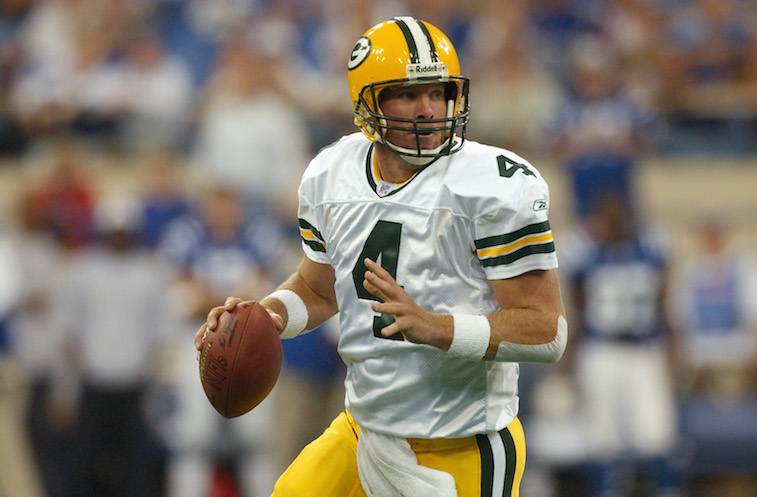 Wins: 186
Brett Favre can rest assured, for at least a week, knowing that he still shares a spot at the top of this particular quarterback list. It took 20 years and four different teams, but one of the NFL's most notorious gunslingers piled up 186 career wins. And while it's only a matter of time before he drops a spot to No. 2 on the wins list, at least Favre still owns the record for the most career passing yards (71,838) in NFL history. For now anyways.
All statistics are courtesy of Pro-Football-Reference.com, ESPN Stats & Info, and the Nashville Post.