The 5 Worst Los Angeles Lakers Seasons Ever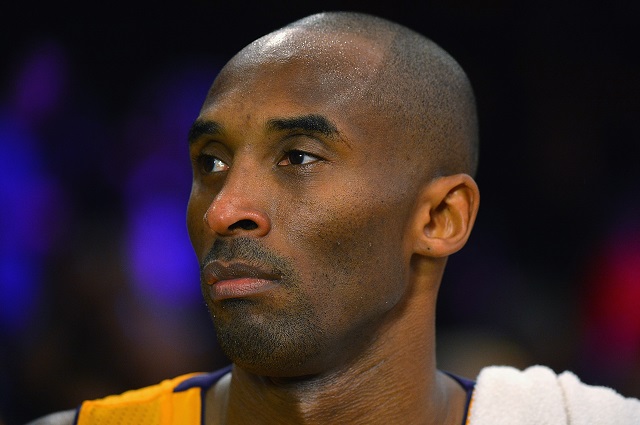 If you've been paying any attention to the Los Angeles Lakers this season, you know that they can be variously described as terrible, floundering, awful, and generally not very good at basketball. That's not even sacrilege, like it would have been a season or two ago; in 2014 it's common knowledge, and their 6-16 record is the worst start to an NBA season that the team has ever had in franchise history. The fans know it, the rest of the league knows it, and the players know it — team mainstay Kobe Bryant recently went on a profanity laced tirade at Lakers GM Mitch Kupchak during a practice, and while we can't find any official sources that will give us a betting line on how likely it is that Kobe snaps and challenges Nick Young to some ThunderDome-style bloodsport, but our magic eight ball is currently landing on "very likely."
All right, so the Lakers are bad and Kobe might kill someone, but how bad would they have to be to turn in the worst record in the history of the team? While most people (correctly) think of the Los Angeles Lakers as a franchise that's defined by dominance, there have been pockets of failure strewn about the team's history. They just don't emphasize it, for obvious reasons. Using data from Basketball-Reference, we've taken a look at the Lakers teams that have tallied the lowest winning percentage, so we can count shortened seasons, lockout seasons, and other ones that didn't wind up featuring the typical 82 game schedule.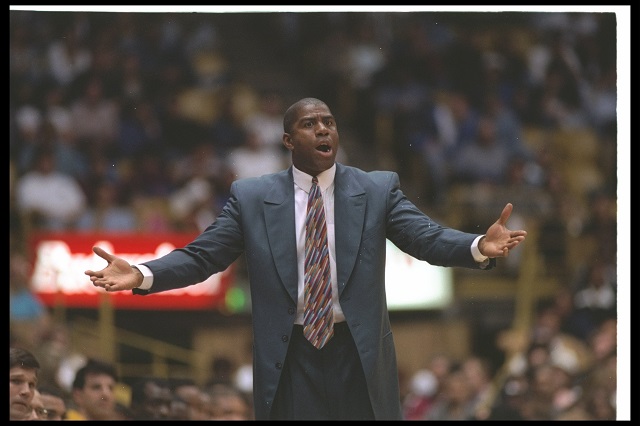 5. 1993-1994
33-49, .402%
Magic Johnson is one of the most impressive basketball players in the history of the game. The same can not be said for his coaching, as he helmed the already struggling '94 Lakers to a 5-11 record to close out their season. Magic was the third coach for the team that year, as the Buss Family had already gone through a 27-37 start with Randy Pfund, as well as breaking even with Bill Bertka, who coached exactly two games. Johnson has recently come out saying that he hopes the Lakers lose every game this season, so perhaps he should consider dusting off his coaching suit to help the cause.
4. 1974-1975
30-52, .366%
Another team that boasts a famous face on the sideline, the '74-'75 Lakers had a 6-foot-4 small forward who would go on to force the league into a lockout nearly 30 years later when he orchestrated one of the biggest free agency coups in NBA history — Pat Riley. That being said, Riley is known for his coaching and his franchise management, not for his exploits on the court. The second most famous player? Kermit Washington, who would earn his own fame by delivering the hardest punch ever swung on an NBA floor in 1977.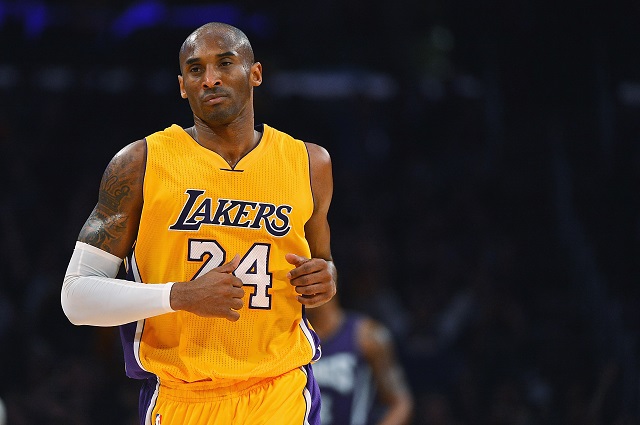 3. 1959-1960
25-50, .333%
As detractors of the Lakers franchise will be quick to mention, the team that defines Los Angeles sports for so many people got its start in Minneapolis, a place where they won many of their championships (titles that still count toward their cumulative total of 16). This is typically done in an effort to discredit the team's accomplishments, but if we're counting the Minneapolis Lakers as far as rings go, we're also going to have to count that era's failures, like this '59-'60 season — although they did have sophomore Elgin Baylor, who would go on to become an NBA great.
2. 2013-2014
27-55, .329%
Also known as the year that Kobe Bryant tore his Achilles' tendon, the struggling Lakers had seen Dwight Howard break with tradition and leave LA in free agency, which meant that the team was almost certainly going to stumble a little bit. They did more than that, and paradoxically overachieved their way into awfulness, clashing with coach Mike D'Antoni and relying on players like Jodie Meeks to pick up the slack. It didn't quite work out as intended. Also worth noting: the current team record would put them right here, as of this writing the Lakers have a .273 winning percentage.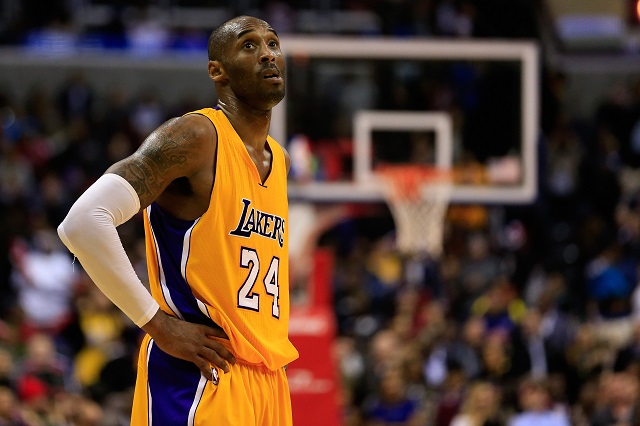 1. 1957-1958
19-53, .264%
Pre-Baylor, the '57-'58 Lakers are famous for exactly two things. Firstly, as you've seen here, they're the worst team in franchise history, winning just barely more than a quarter of the games they played that season. The other thing that you might notice on their roster is the presence of Art Spoelstra. He has no relation to current Miami Heat coach Eric Spoelstra, despite having the same last name. Does that really qualify as a famous thing? It might as well, since the team needs to be remembered for something else.
For the entire Lakers history in regards to their regular season records, click here.